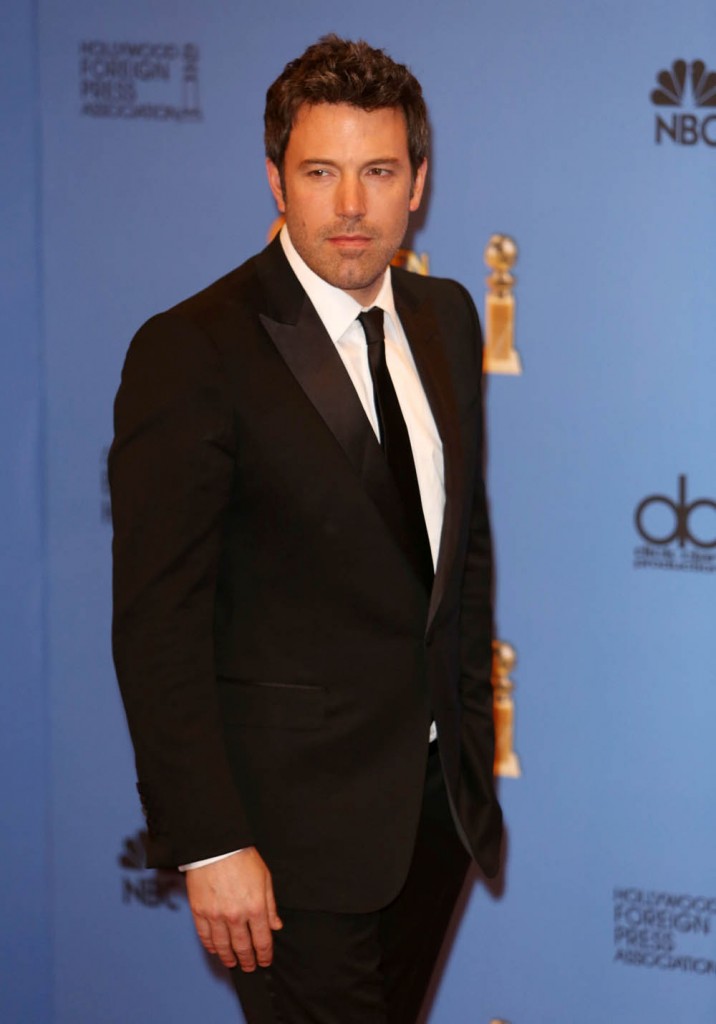 We don't have access to all the videos from Sunday's Producer's Guild Awards because it wasn't telecast, which I'm somewhat pleased about. After covering the SAGs on Saturday I felt like I needed a break from the awards shows. (I know, my job is SO HARD, right?) So it's hard to tell how Ben Affleck delivered this line, what preceded it exactly, and how it went over with the audience. It sounds like he was just riffing off something that was already said and that it was all pretty funny and harmless, in context.
Apparently Chuck Lorre was presenting something at the PGAs and joked that he saw Ben Affleck in the urinal next to him and that he had a big d*ck. Affleck was away during those comments getting his drink on, so someone told Ben that a guy on stage claimed Ben was well endowed. Then Ben took the stage for his presenting gig, and said he heard a rumor that his manhood was praised. He was flattered, basically. Of course he was, he brought it up.
While accepting an award on stage at the Beverly Hilton Hotel, CBS mega producer Chuck Lorre said that at last week's Golden Globe Awards, he peed at the urinal next to Affleck, telling the audience, "Yes I peeked. And yes, Comic Con, he can play Batman."

Later in the night, Affleck took the stage to joke about his private parts.

"I was at the bar briefly, and I came back to my seat and somebody said, 'You know, there was a guy up on stage who said you have a big d–k,'" the Oscar winner joked to the audience. "I was like, 'You know, isn't that always how is goes? The one time it happens and I miss it!' Thank you very much. Whoever you are, God bless you. I'm often confused with Matt Damon but rarely with Michael Fassbender, so…"
It's nice to hear that Ben's mood improved on Sunday. He sure was a sourpuss the night before at the SAGs, where he had to support his wife for once instead of the other way around. He seemed miserable during the cutaways and when he presented for best cast he could barely muster a smile. I wonder what was going on with him. He might have just been high as a kite.
Anyway as far as this story goes, I can believe it. He's a tall dude at 6'4″ so I bet everything is uh, proportionate. Plus Jennifer Garner has said Ben has "wonder sperm," that's all I'm saying.
But isn't there a guy code that you're not supposed to check out other dudes at the urinals? Even if you're reporting favorably on them, don't guys have a code of silence around that? I guess that doesn't apply to celebrities.
Also, poor Michael Fassbender continues to get sexually harassed by everyone talking about his nice dong.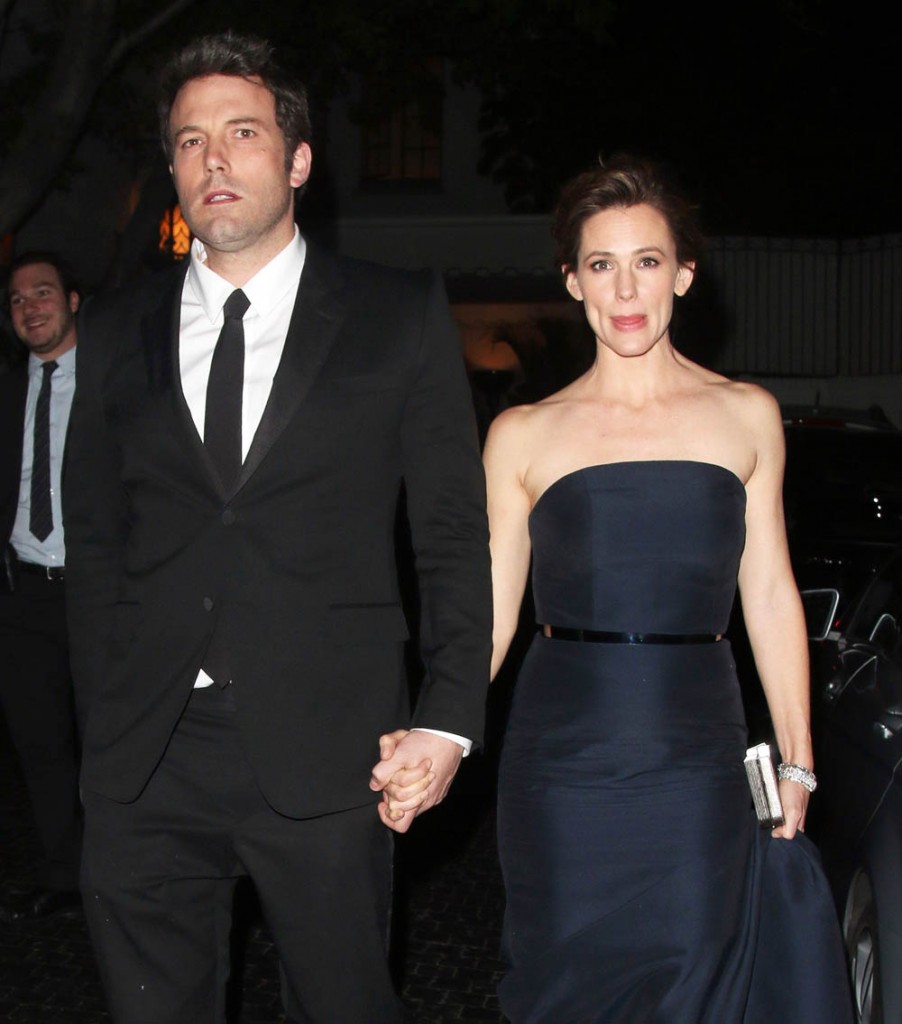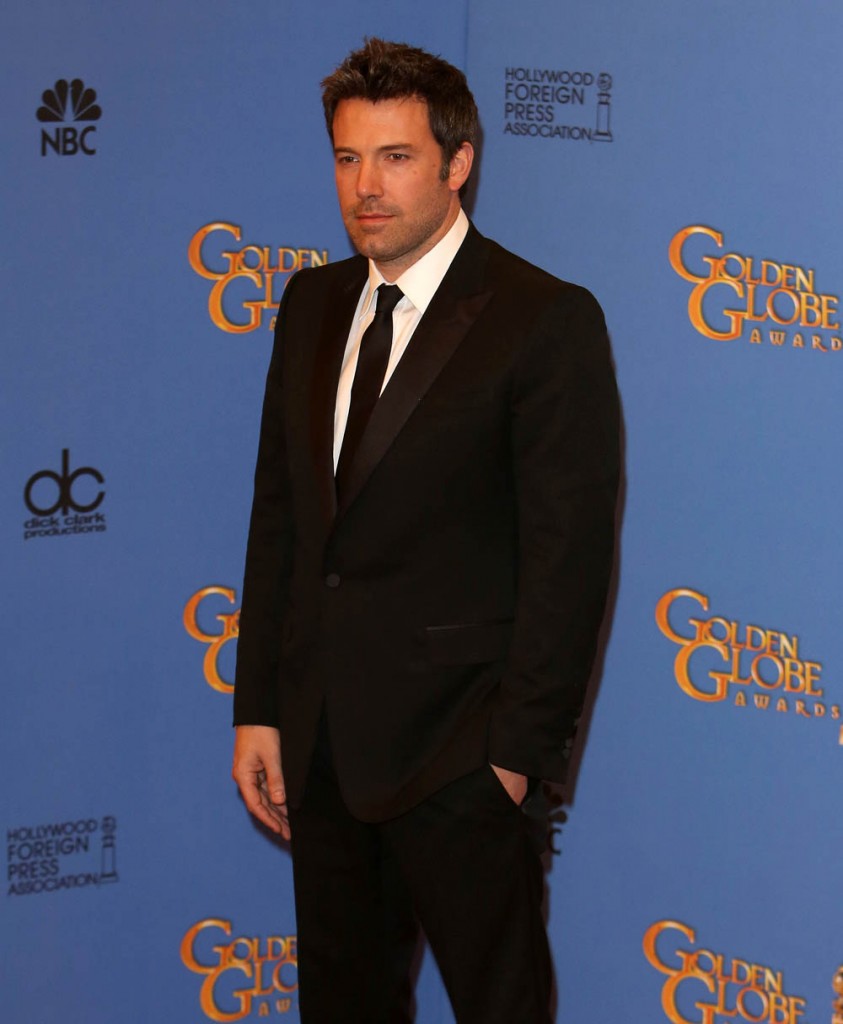 Photo credit: WENN.com and FameFlynet