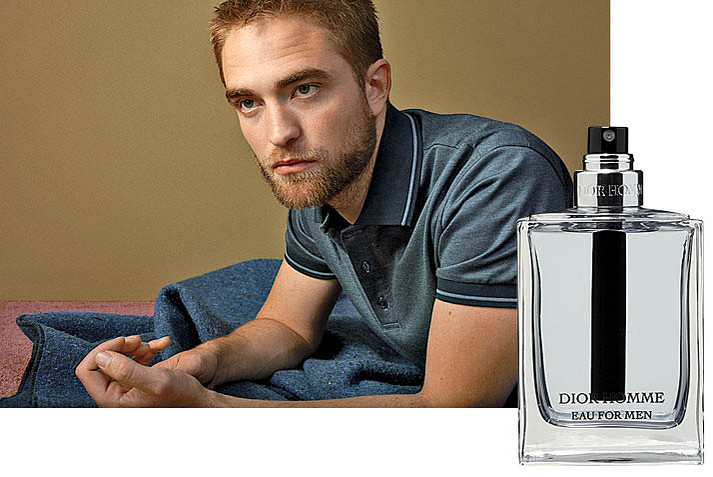 Here is a new promotional image from Robert Pattinson's Dior Homme gig. I'm not sure what I think. I'm glad they didn't do some too-precious, too-delicate black-and-white image where Sparkles looks like he's about to cry about a poem. But they cut off the top of his head and he looks sort of like a serial killer. A serial killer who killed his pretty. This image was given to the Wall Street Journal, and Rob spoke to the WSJ about Dior and other things:
Since premiering in Europe last September, Robert Pattinson's steamy Romain Gavras–directed fragrance commercial for Dior Homme has generated more than 15 million views on YouTube. When the black-and-white short, starring the 27-year-old Twilight-saga heartthrob makes its American television debut in February, during the Olympics, that number should increase exponentially.

Pattinson's steely glances are being repurposed to promote Dior Homme Eau for Men, a fresh new grapefruit and coriander-spiked riff on the heady, iris-laden original scent that hits shelves exclusively in the U.S. in February.

"I like trying to do ambitious things," says Pattinson. Pairing the Parisian luxury brand with Gavras's "violent and visceral" approach was his idea. (The director's infamous 2010 video for M.I.A's "Born Free" was pulled from YouTube for its graphic content.)

"That's what got me really enthusiastic about the campaign, that [Dior] wasn't shying away from anything."

Pattinson's beauty contract has afforded him a few other perks.

"I was a brush-your-teeth-and-have-a-shower kind of guy. I can't tell if it's because of my association with Dior or because I'm older, but I've started moisturizing," he says, calling out the brand's Dermo System Repairing Moisturizing Emulsion as his current skin salve of choice. With a tinge of sarcasm, he adds, "It's been a quite profound change in my life."

As for the fragrance he fronts, Pattinson likes it best in shower-gel form. Other musts include Nudie jeans and "old Hanes T-shirts," he says. "There are stores that sell these sweat-stained T-shirts for like $80. It's a weird cult!"

Up next for the British-born star is director David Cronenberg's Maps to the Stars—a "darkly comedic Hollywood satire ghost story," according to Pattinson. He also has projects with Werner Herzog and Anton Corbijn in the works. "This year, I'm trying to see what my niche is."
[From The Wall Street Journal]
I remember when I was in my 20s and began using night cream on the reg and it was like, "OMG, why didn't anyone tell me about this before?!" I think that's probably what Rob's reaction was to Dior moisturizer. We all grow up some time and learning proper skincare is part of the process. Still, Rob is trying to maintain his dirty-hipster cred by buying old Hanes t-shirts? Gross. Just buy some new t-shirts and wear them in.
Incidentally, Rob recently sold his Twihard love-nest in Los Feliz for a nice profit. Rob bought the mansion in September 2011 for $6.275 million and he just sold it to Jim Parsons for $6.75 million. Not a crazy profit by LA real estate standards, but at least Rob didn't take a loss. And I hope Jim Parsons and his boyfriend are fine with the place smelling like armpit funk, weed and Twihard tears.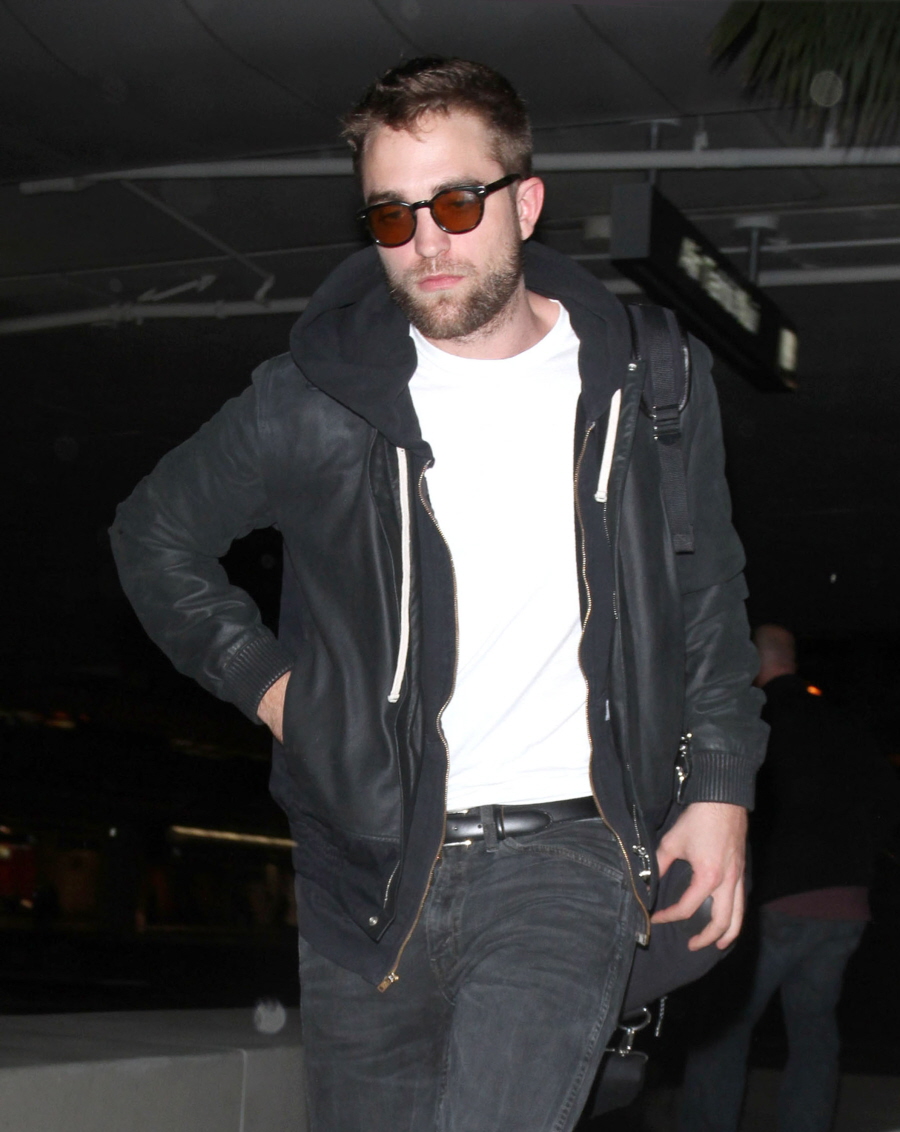 Photos courtesy of Fame/Flynet and Eric Nehr for Christian Dior Parfums.