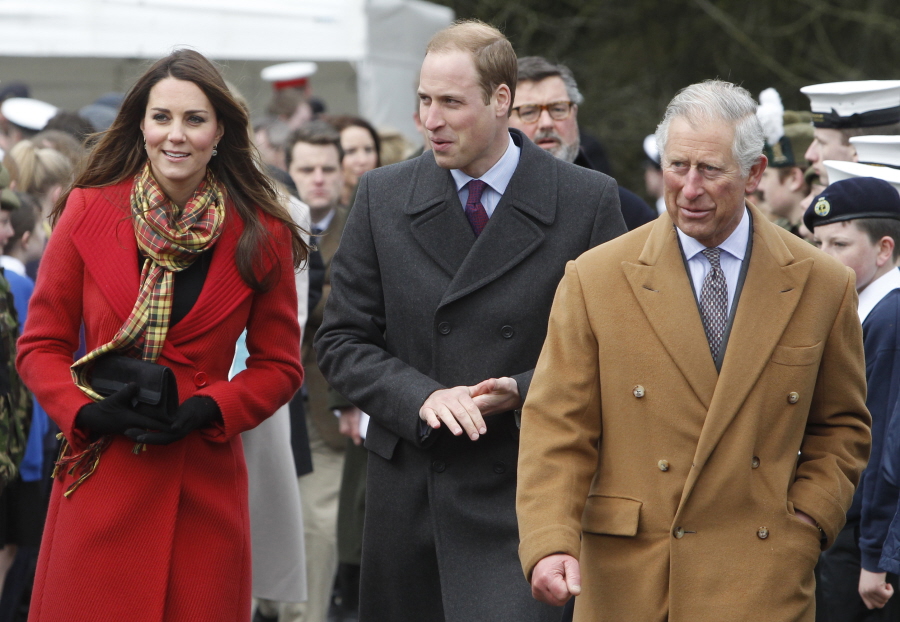 Several days ago, there was a seemingly minor announcement about Prince Charles and the Queen. It seems that Charles is going to be taking an even more active role in the monarchy as the Queen begins to phase out some of the bigger parts of her job. Part of this announcement wasn't really news – this has been happening over the past few years, with Charles taking on more and more of the Queen's daily responsibilities. Part of it seemed like Charles and the Queen were just formalizing the arrangement and letting people know that Charles' assumption of duties was going to continue and grow. But there were some interesting pieces of news buried in the reporting.
For one, the Queen is only going to make one more state visit. Ever. Like, one more and then she's done with traveling. But here's something fascinating: the Queen is no longer going to have her own press office. Buckingham Palace and St. James Palace are merging press offices, with Charles' communications director taking over at Buckingham Palace. Which means that we can expect more glowing stories about Charles from here on out. Then, this week, Charles' press office announced that they were also merging (or rather, completely absorbing) Duchess Kate, Prince William and Prince Harry's press offices as well. Apparently, Charles is tired of the press focusing on Kate's clothes. I'm serious.
Is Prince Charles jealous of his sons' – and Kate Middleton's – media profile? That will be the conclusion many royal watchers will arrive at when the news breaks that he is taking control of the young royals' press operation.

For, following hard on the heels of the revelation that Prince Charles will soon be overseeing the Queen's press office, by moving his press team into Buckingham Palace and subsuming her press office into his own, the Royalist now learns that the same fate awaits the Kensington Palace press office, which was established just last year before the royal baby was born to represent William, Kate and Harry.

Given the importance of press coverage in the life of the Royal family, the move represents a significant blow to the young royals attempts to set up an alternative court in Kensington Palace. The move is believed to have been instigated by Prince Charles – who funds the KP operation – as part of a drive to refocus the attention of the UK on serious and worthy issues such as the environment, nature and architecture, discussion of which he wants to promote during his kingship.

Now that he has his hands more firmly on the levers of power than ever before, following the first public acknowledgement that the country is in a 'transition' of reign from his mother to him (made discreetly in the New Year Honors list), it appears that he is not delaying in his attempts to shift the national discussion away from Kate Middleton's clothing choices and onto his more weighty pet subjects.

Charles – who was often said to resent being overshadowed by his late wife, Princess Diana – is known to be concerned that the image of the glamorous young royals is in danger of completely eclipsing the serious work of both the younger and more senior royals, and is frustrated (as to be fair, are many others in the royal household) that royal gossip – especially when it concerns the younger and more good looking members of the royal cast – receive global coverage while their serious labor on behalf of difficult causes often goes unremarked, except by local news outlets.

But the move represents a significant blow to the young royals' power base, and will be read as a sign that during the reign of King Charles, he very much means to be a traditional King, in charge of all royal activities, in stark contrast to the Queen who allowed her family members great independence.

The shortlived Kensington Palace press office will cease to exist – despite having performed remarkably well under intense pressure of the royal baby, the biggest royal story in decades – and Harry, Kate and William's staff will lose much of their media autonomy as their press officers will once again have to report to Prince Charles's media director.

A senior courtier confirmed to the Daily Beast today that the three royal household press operations are to be merged, in order to "better coordinate the communication of the Royal family" and said an official announcement may be made soon.
The Daily Beast goes on to note all of the times Charles has made it known that he does not approve of all of the hysteria that comes with Duchess Kate and her clothes and her hair. There's also this one random gossip who says: "There is a feeling that Charles has been given an inch and taken a mile." I believe that – the Queen probably wanted to ease into a transition and Charles has just gone balls-out. So, let's break this down on many different levels.
*People are always going to care more about the royal women. Most people who pay attention to royalty ARE women, and we want to talk about clothes, hats, hair, makeup, etc. No amount of PR petulance is going to change that.
*If Charles really wanted to use Kate's popularity to his advantage, he should be encouraging William and Kate to take on larger roles in the subjects he cares about and telling them flat-out that they need to work hard to earn their keep. Instead, it's like Charles wants to shove them under a rock and it's like he doesn't want them to do anything that might pull focus.
*Charles comes across as a controlling, nitpicky, authoritarian douchebag here. I believe Kate, William and Harry need their own press offices because they need to learn how to wield their press power and managing their day-to-day press will make them more effective royals. And it's not like they're being denied something they want – they're having power wrenched away by KING CHARLES.
*If Charles continues on this kind of path… well, the throne of the British Empire is in real danger. Will the UK become a republic in my lifetime?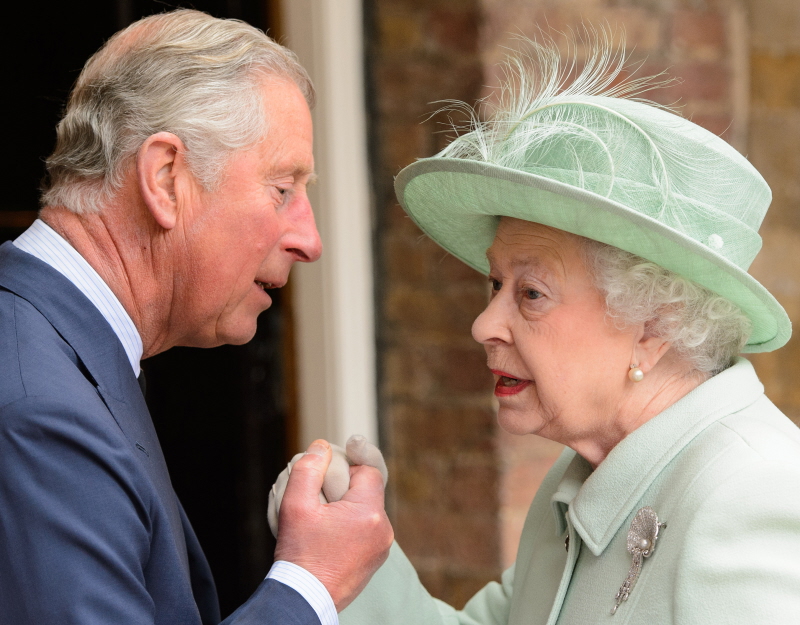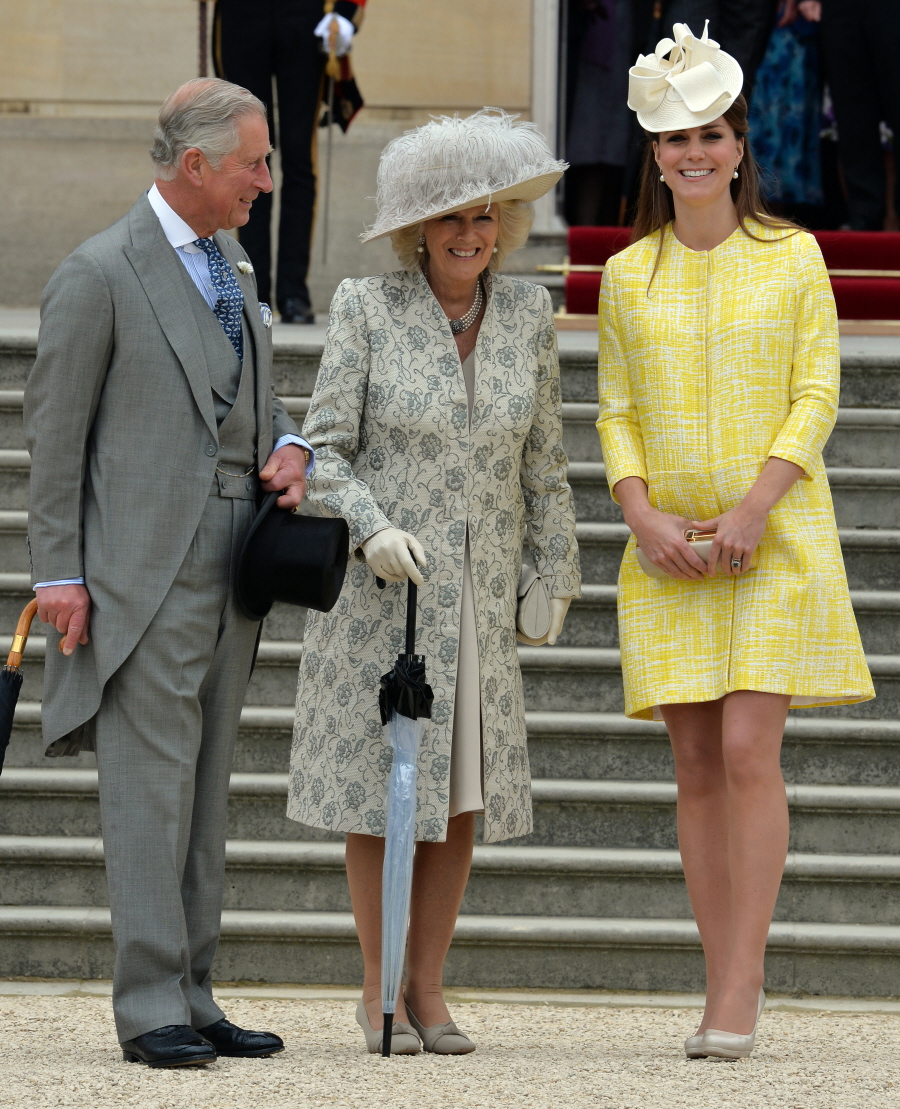 Photos courtesy of WENN.