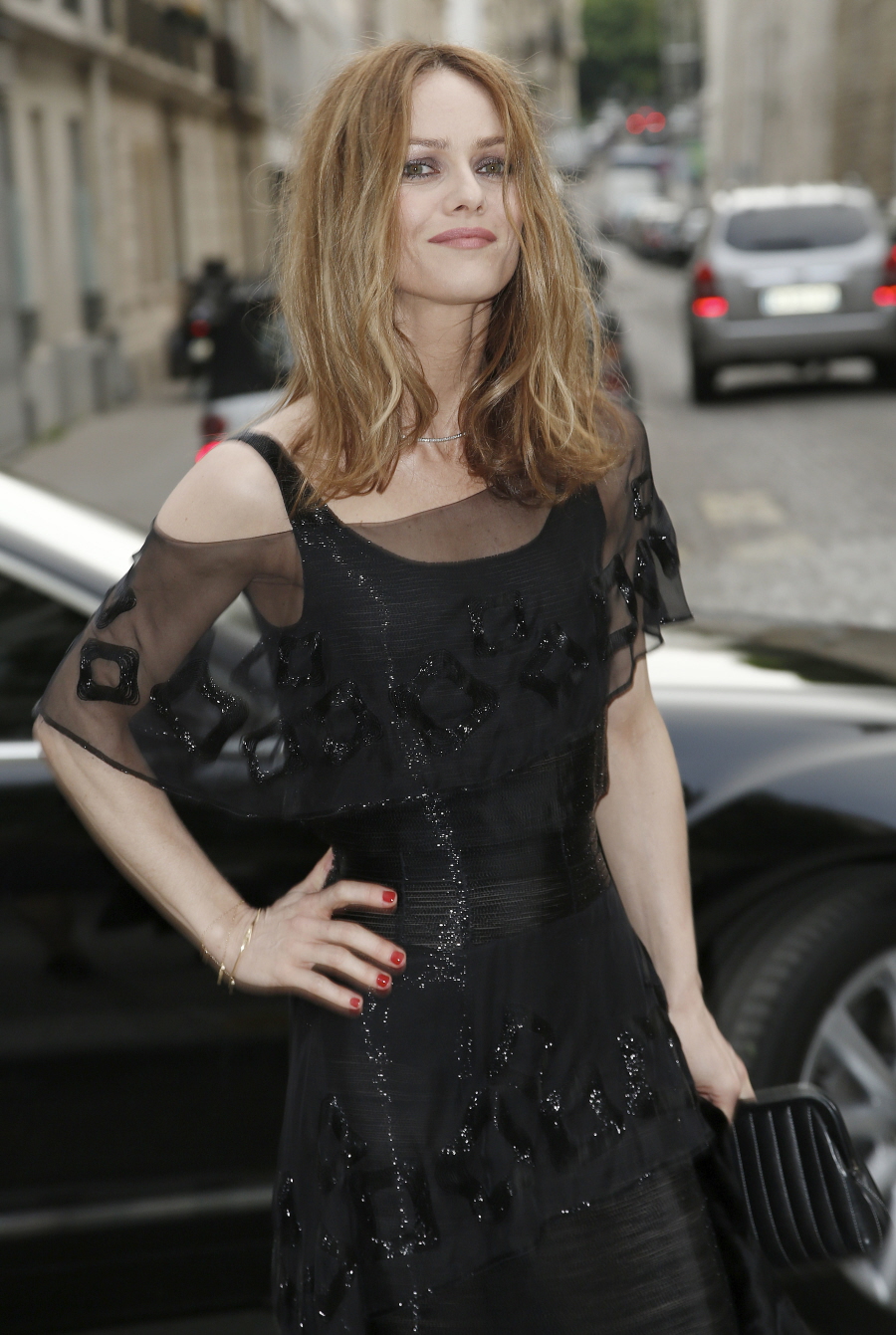 We don't have those new photos of Vanessa Paradis with her short hair – go here to see. I have no idea what possessed Vanessa to cut off her locks and then CURL the short 'do into something resembling a 1950s grandma 'do. Vanessa debuted the new hairstyle around the same time that Johnny Depp and Amber Heard were confirming that yes, they are engaged. Bedhead covered that last Friday. My thoughts? I'm glad you asked. I do think it's mostly mid-life crisis BS from Johnny, but I just don't see in what world Johnny and Amber make sense long-term. He loves scarves, she loves vadge. This will never work.
Anyway, how does Vanessa feel about this mess? Considering she was with Johnny for some-odd… what? Fifteen, sixteen years? All that time, two kids and no proposal. Which, for all we know, was as much Vanessa's decision as Johnny's. So Us Weekly says that Depp gave Vanessa a heads up and she wished him well:
No trouble in Paradis. Less than two years after ending his 14-year relationship with longtime love Vanessa Paradis, Johnny Depp is engaged to Amber Heard. Despite their 14 years and two children together, a source exclusively tells the new Us Weekly that Paradis — who never wed Depp — is not upset by her ex's engagement.

In fact, when Depp, 50, called to share his news, "Vanessa wished him happiness," says a pal of the star. "No drama."

Depp and Heard, 27, met on the set of The Rum Diary and began dating in June 2012, shortly after the actor's split from Paradis, 41. Sources confirmed to Us last week that the costars are engaged. The actress was spotted stepping out in West Hollywood on Jan. 13 wearing a huge diamond sparkler on her ring finger.

"The proposal happened a couple of months ago," reveals a Heard friend. "She just hasn't been wearing the ring."

Paradis, mom to Lily-Rose, 14, and Jack, 11, has moved on from her romance with Depp. Now dating French pop star Benjamin Biolay, 41, "she's not bitter," says a pal. "She's happy."

Paradis certainly looked happy while grabbing lunch with hairstylist John Nollet in L.A. on Jan. 15 — and debuting a new 'do. The French actress and singer cut off her long blonde locks, and styled a short, brunette curly hairstyle.
I think the "no drama" comes from A) a nice, healthy financial settlement from Depp and B) the fact that Vanessa is probably happy to be rid of Scarfy McMid-Life-Crisis. That being said, if and when Amber gets knocked up, it might be a different story for Vanessa. Right now Vanessa is fine because she's still the woman who had Johnny's best years and she's the mother of his children. But what happens if Amber thinks the best way to get ahead in Hollywood is to not only be Mrs. Depp but to have Johnny's baby too?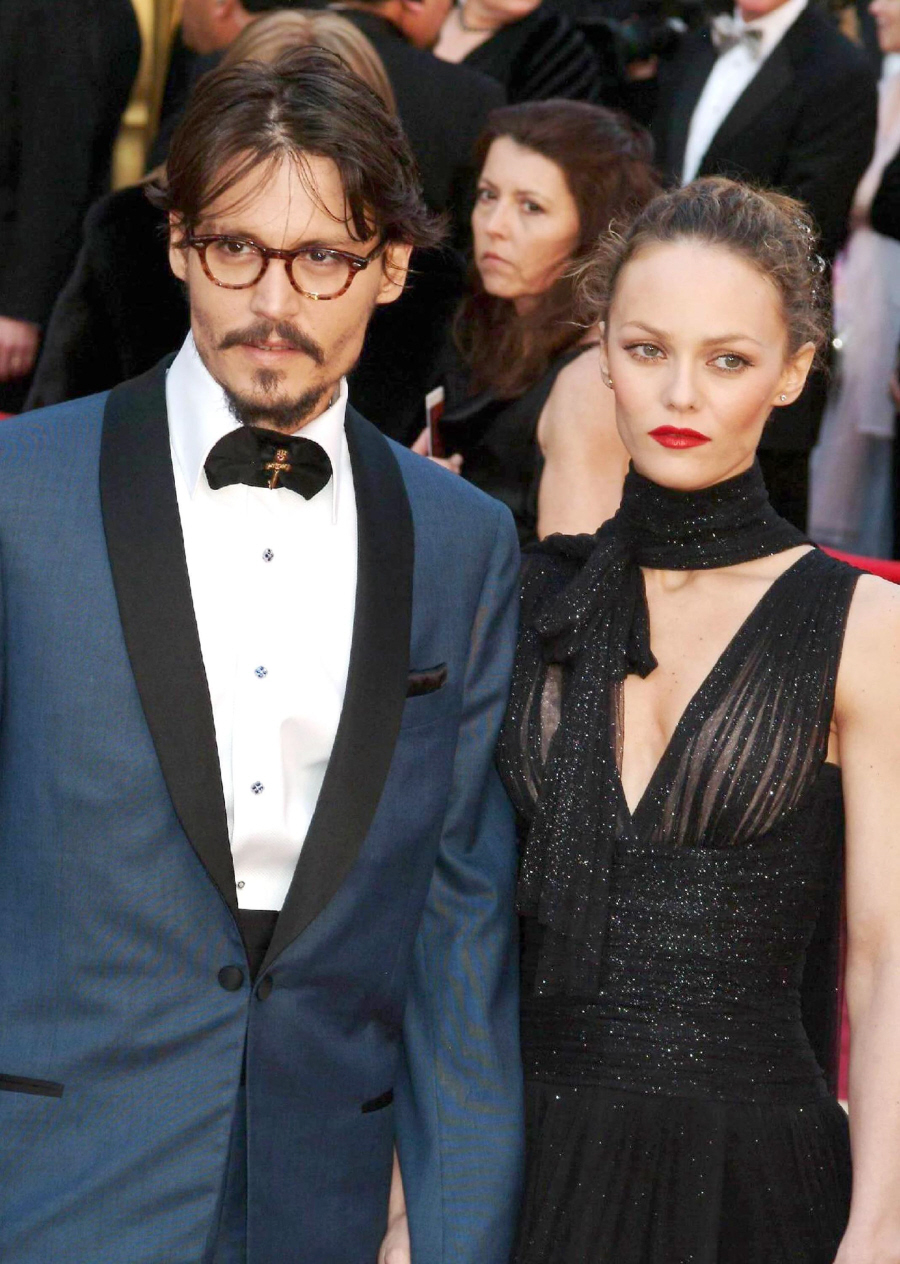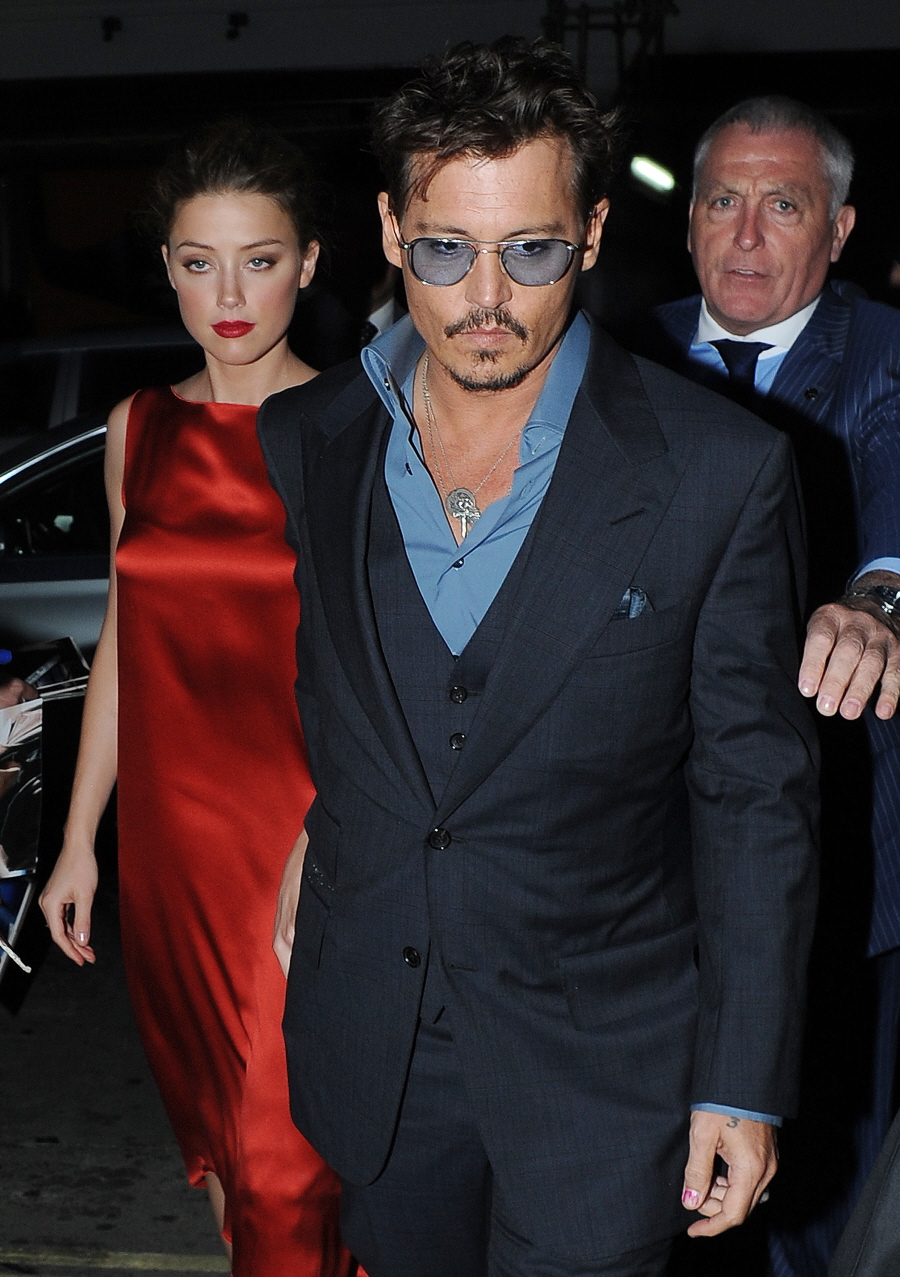 Photos courtesy of WENN.