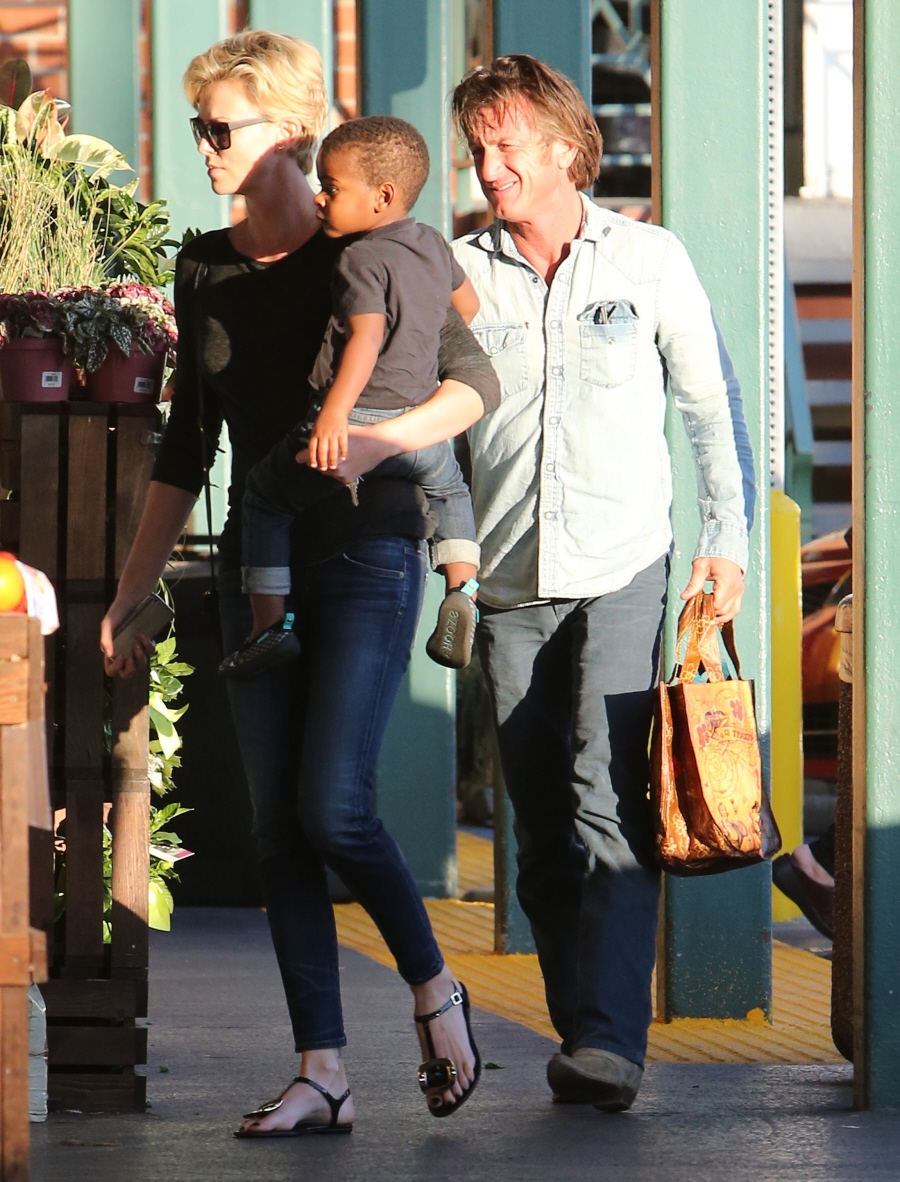 Just yesterday I was asking if anyone thought it was weird that we haven't seen Sean Penn and Charlize Theron out together since Golden Globes Weekend. And here we are. Sean, Charlize and Jackson Theron were spotted at Whole Foods yesterday. They look like a family, don't they? Even with the stories about hookers and modelizing, Sean does seem to embrace the family lifestyle for years at a time. There was a period – when he was married to Robin Wright and their kids were small – where he was a suburban dad. He moved his family out of the trendy LA neighborhoods to quiet suburbia, and that's what these photos remind me of.
So, I guess Charlize and Sean are really dating. It wasn't just a revenge hookup to get back at Robin and her young fiancé. And Charlize is letting Sean spend time with Jackson too. We can talk about Sean and how he's a sometimes violent jackass, but the truth is… I bet he's good with kids. We'll see.
I have no real comment on the photo where Charlize is grabbing his butt. Ugh. I mean… I guess their sex might be hot? But all I can think about now is Sean's baked-ham-looking O-Face. *shivers*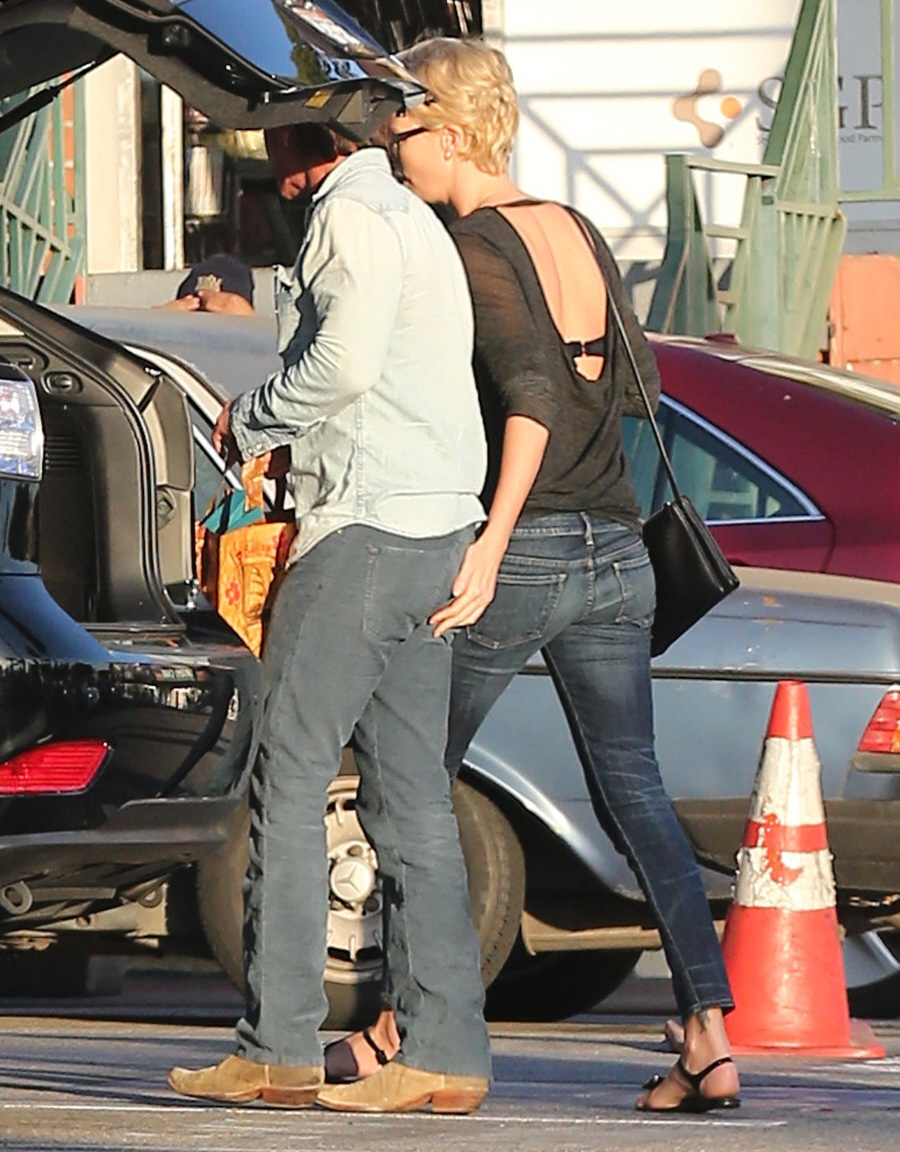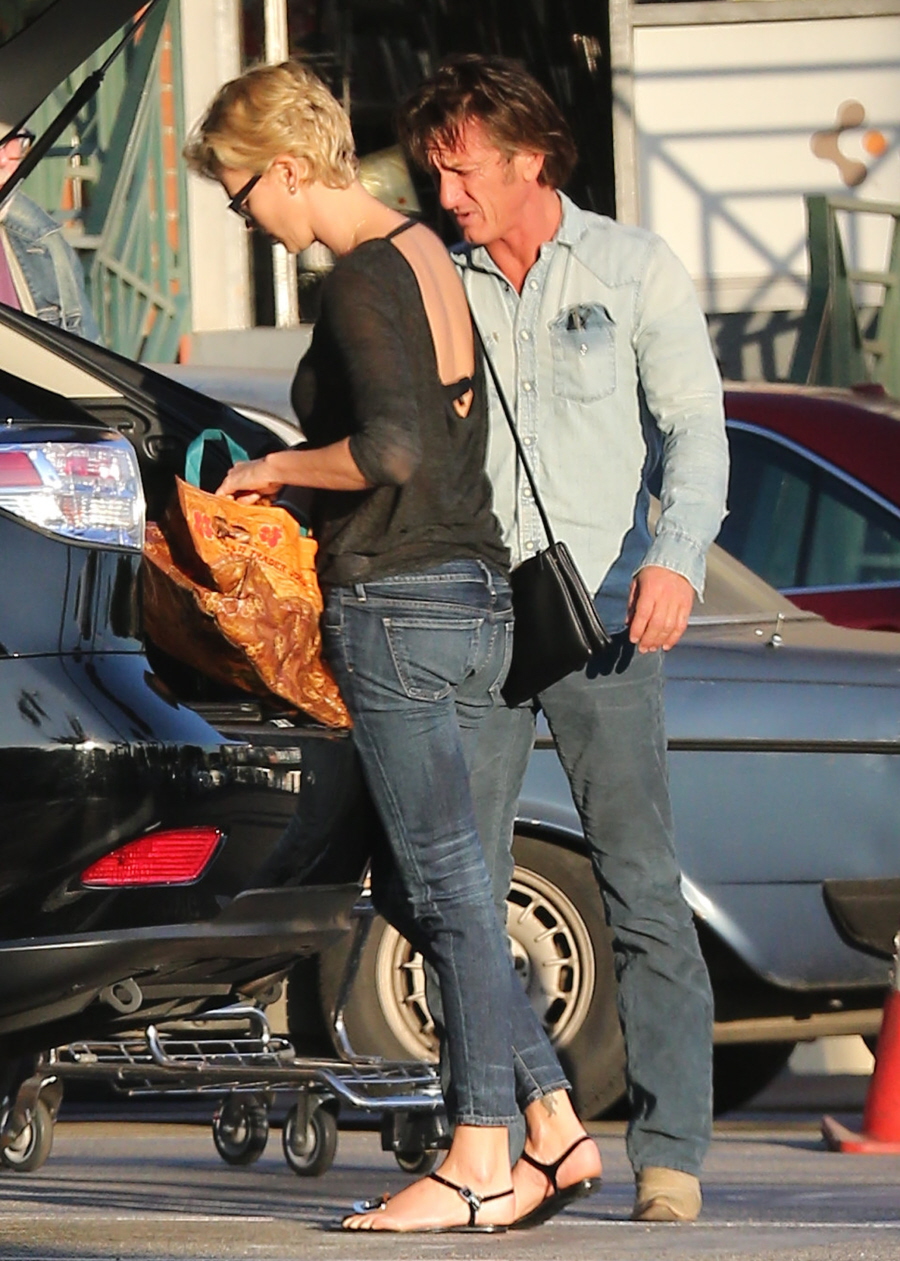 Photos courtesy of Fame/Flynet.