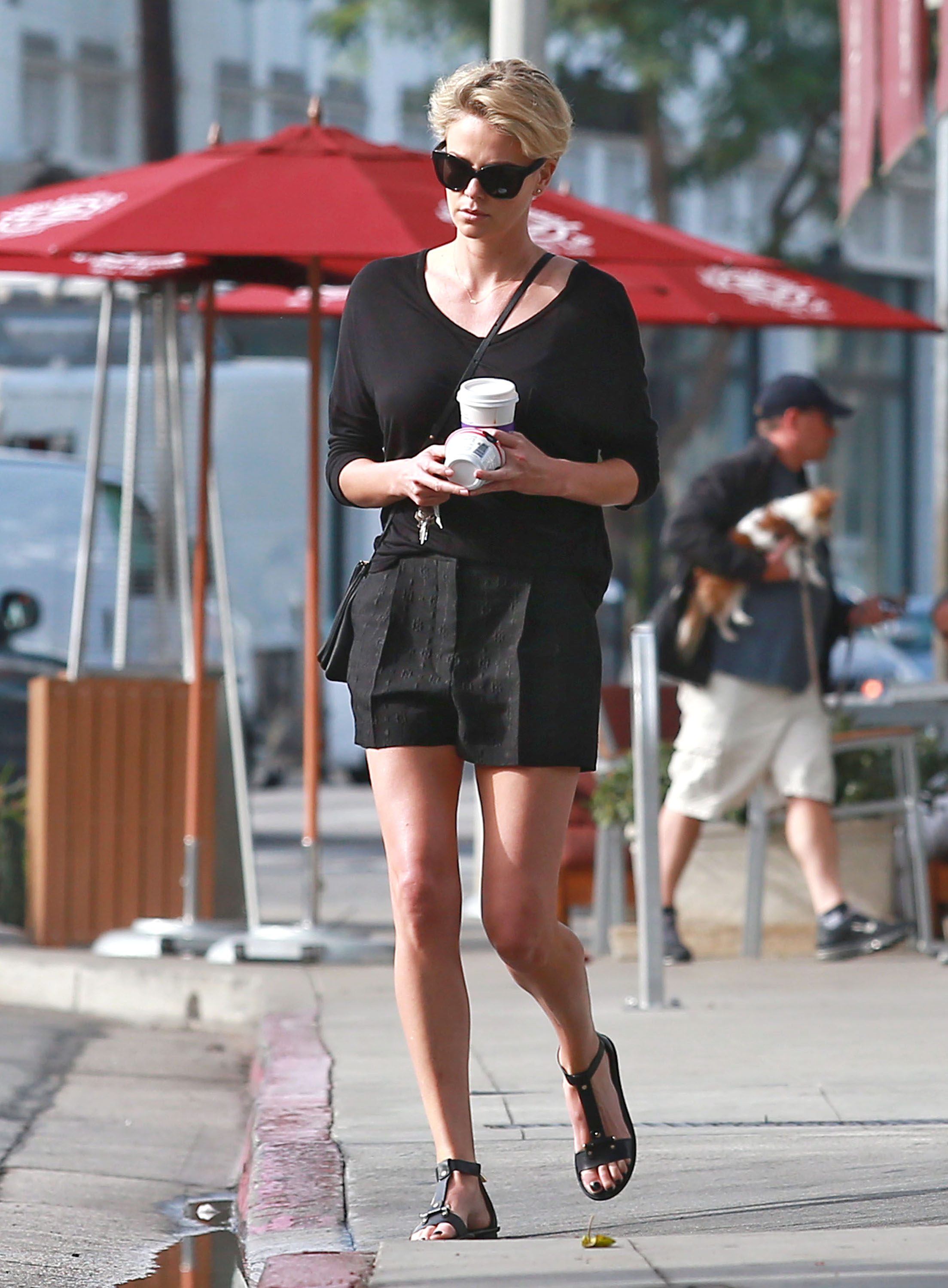 Here are some photos of Charlize Theron out and about in LA yesterday. Charlize just slays me. Look at her legs!! And she's wearing flats too. Do you know what my legs would look like in shorts and flats? Awful. They would look awful. Charlize's shorts are pretty awesome, though. Overall, that's a really cute casual outfit, but you have to have Charlize's figure to really pull it off.
I was going to write about how weird it is that since the initial New Year's/Golden Globes weekend rush of news, we really haven't heard much of Charlize and Sean Penn. That is weird, right? But I just saw Piers Morgan's Daily Mail Diary entry and now I kind of wonder. Piers wrote about attending Penn's Haiti fundraiser two weekends ago, and how Charlize and Sean were all over each other:
Charlize is even more absurdly beautiful in real life than she seems on screen. We did an astonishing interview two years ago, in which she recounted how her mother shot her drunken abusive father dead, after he came home firing his own gun and threatening to kill them. Charlize was just 15 and understandably, it put her off guns for life.

'I'm so glad you two have got together,' I said, 'Sean's a great guy.'

'I know,' she smiled, putting her hand round his shoulder.

…Then Sean took to the stage, and said: 'Where's Piers Morgan?' I raised my hand. 'Have you hacked my phone?' he quipped, to general hilarity. Then he got serious.

'I'm a self-proclaimed Alpha male who owns 67 firearms,' he said. 'But I've had my mind changed about guns by a strong woman, a beautiful South African woman.' I looked at Charlize, who was close to tears. 'I don't need these cowardly instruments of violence and destruction, none of us do.'

…At 2am, Sean came over, and bear-hugged me.

'Congrats on a great night,' I said. 'And congrats on Charlize too.'

He laughed. 'She's a keeper, that's for sure… well, I'll do my best to keep her anyway!'
[From Piers Morgan's Diary at The Daily Mail]
"She's a keeper" huh? Don't get me wrong, I think Charlize is a "keeper" and when all else fails, she is a man's woman more than a girl's girl. But I still don't think Sean is going to be able to "keep" her, nor will he want to. This relationship is just a phase for him and I do think it's weird that we haven't heard much about them in the past week and a half.
Also – Charlize went out to dinner with Seth McFarlane and they hugged goodbye. Is she trying to make Sean jelly?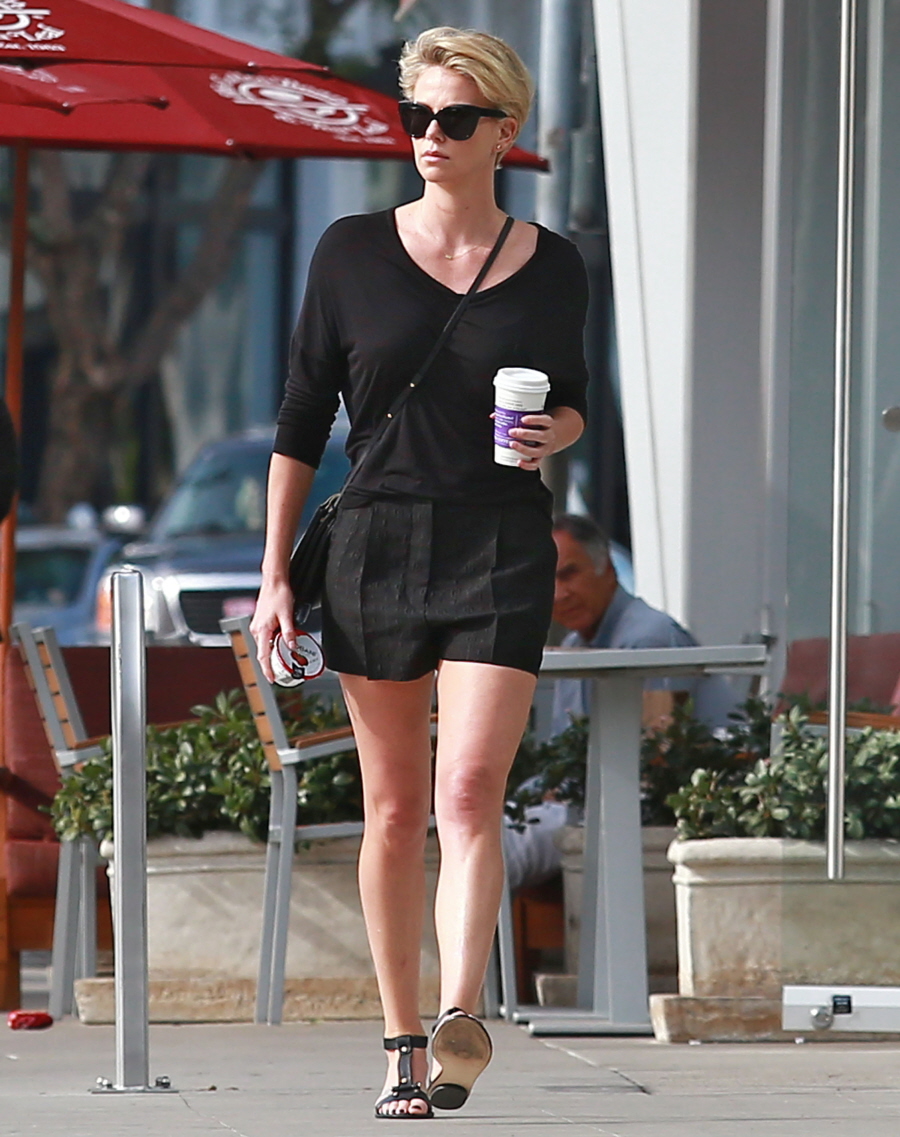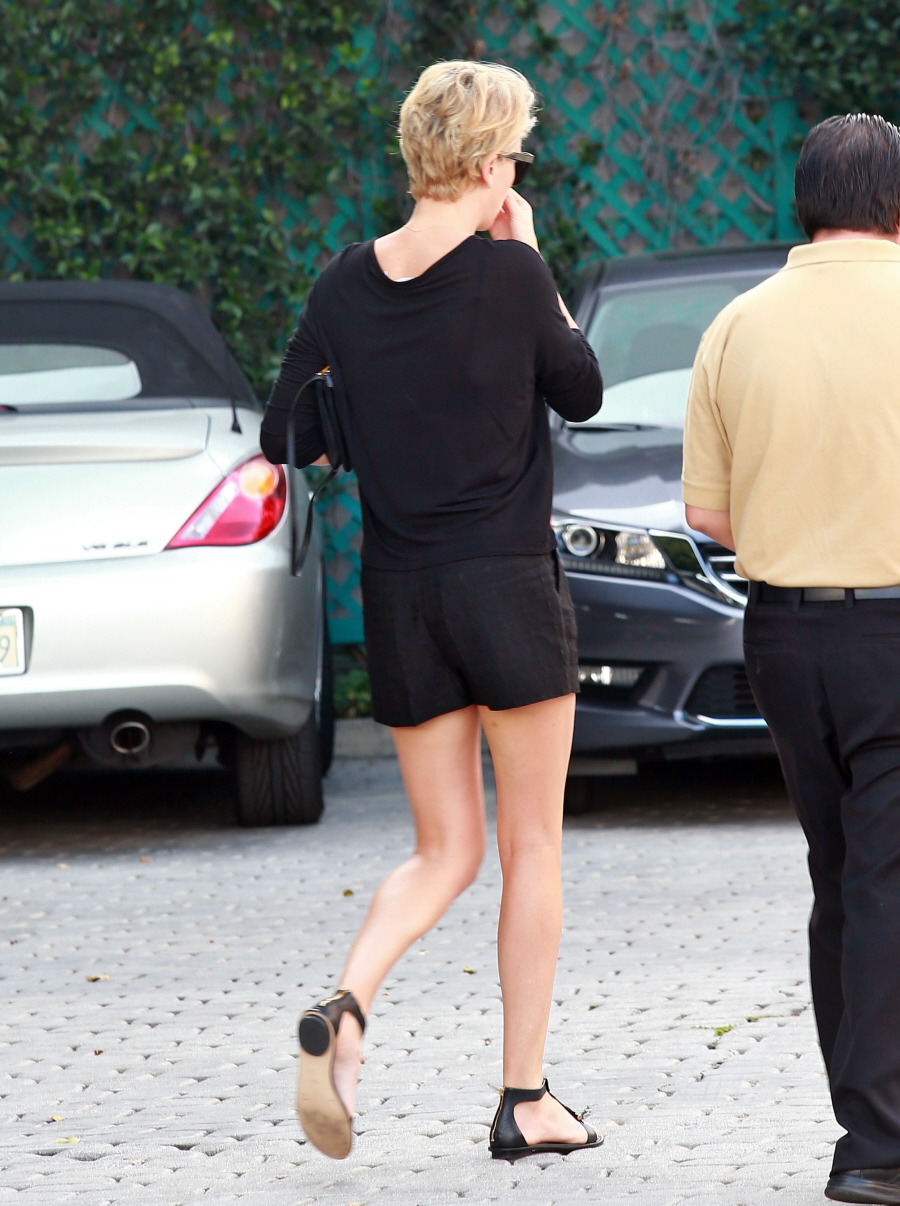 Photos courtesy of Fame/Flynet.