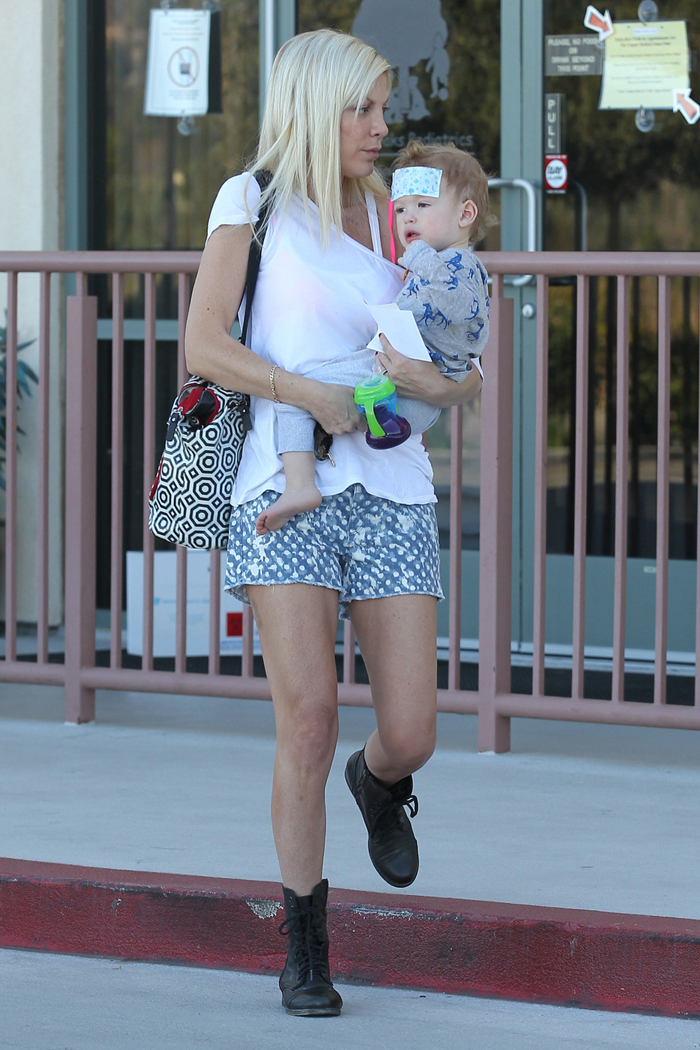 These are photos of Tori Spelling outside a doctor's office a few days ago with her little Finn, who was suffering from a fever. Poor little bugger. I think Tori is wearing her wedding ring in these photos, but that could be an illusion created by the handle of Finn's sippy cup. Maybe Dean McDermott is at home with their other three children, but god only knows what's going on with him.
The last time we talked about Tori, she was smiling with Dean outside a building that houses couple's therapy offices. That was the moment when I realized that Tori might have cooked up the whole cheating scandal for publicity. At this point, I don't know whether Dean really cheated with a Canadian random. He and Tori seem to be sticking with the sex-addict story though because Life & Style has exclusive photos of Dean exiting a rehab center. Here's the latest in this grand soap opera:
Life & Style Weekly has obtained the exclusive first photos of Tori Spelling's husband, Dean McDermott, exiting a rehab facility in LA.

Dean, 47, in a white long-sleeved shirt and jeans, was spotted leaving the property on Jan. 18 and getting into a gray minivan along with a driver. "Dean wore sunglasses and was sitting in the passenger seat of the car," an eyewitness tells Life & Style. "He did not appear at all happy. He looked like he hadn't shaved for a week and had a very sad look on his face as he was driven away."

This development comes just weeks after the father of four was accused of cheating on his wife of almost eight years with a 28-year-old Canadian woman.

A source tells Life & Style that Tori gave him an ultimatum. "She's told Dean she'll leave him if he doesn't get help for sex addiction," the insider says. "She's finally laying down the law because she knows things can't continue like this."

Tori, 40, meanwhile, has been seen out and about near the couple's Encino, Calif., home, running errands and spending time with their four young children, Finn, Hattie, Liam and Stella.

The actress has yet to publicly speak about the issue.
[From Life & Style]
In other words, Dean is doing what it takes to keep his marriage together. I guess? Tori is all about the happy-family illusion, and I guess rehab for sex addiction fits in with the "cheating husband realized the error of his ways and goes running back to his beloved wife" narrative. Maybe I'm being too judgy here. I just feel like Tori's used up a lot of goodwill with her constantly changing stories over the past several months. We shall see what happens next.
Oh hey look. Tori "posed" for photos yesterday while wearing her wedding ring and flashing a family-photo iPhone case. The Mail has the photos. It's ON.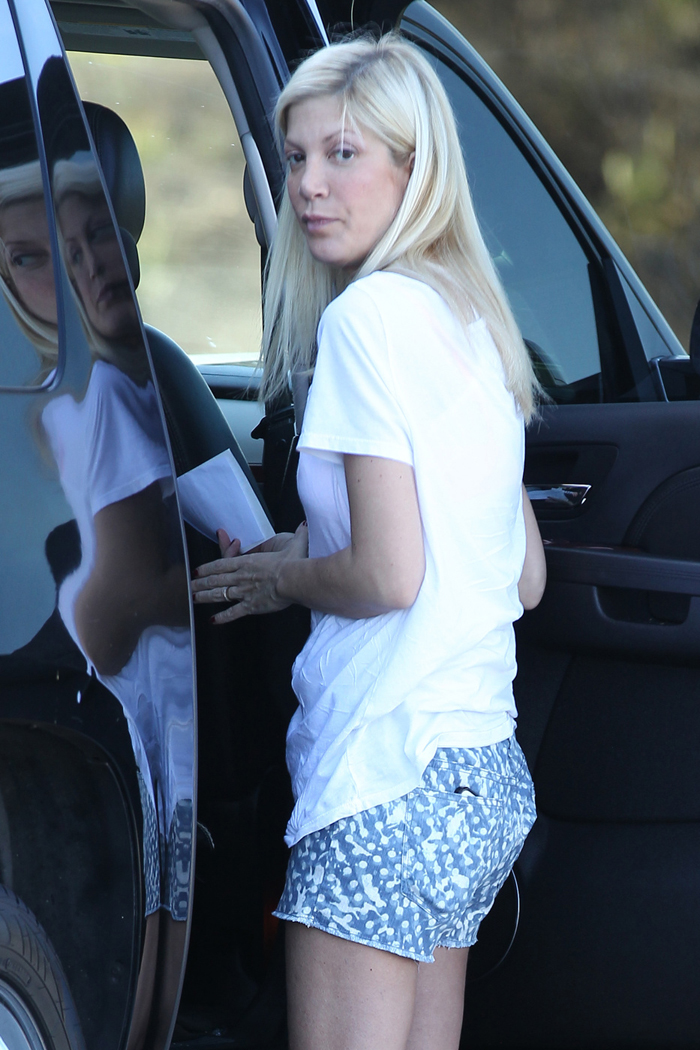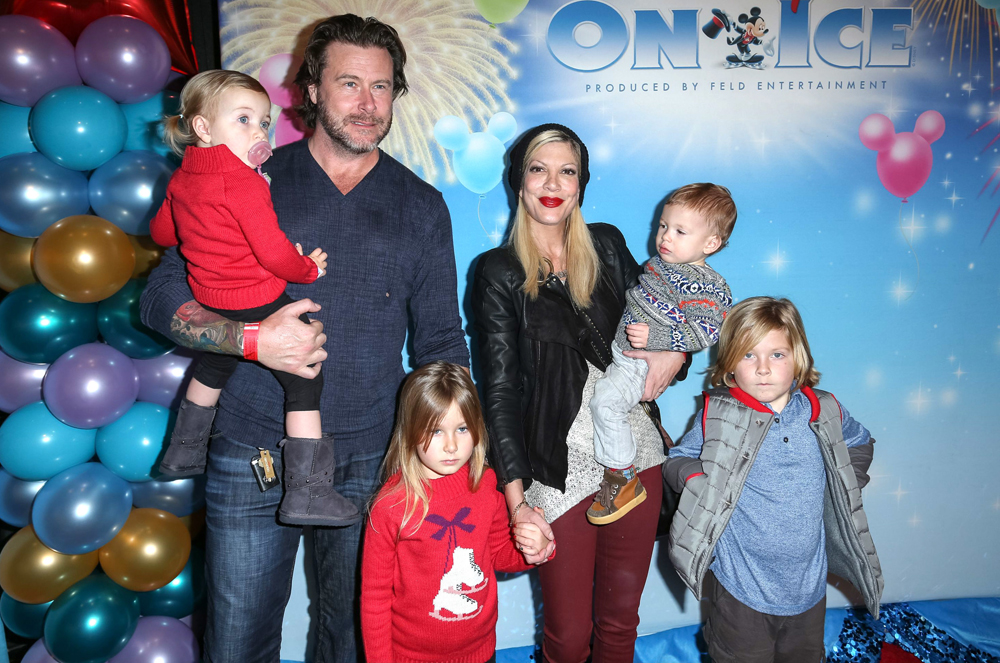 Photos courtesy of Pacific Coast News & WENN