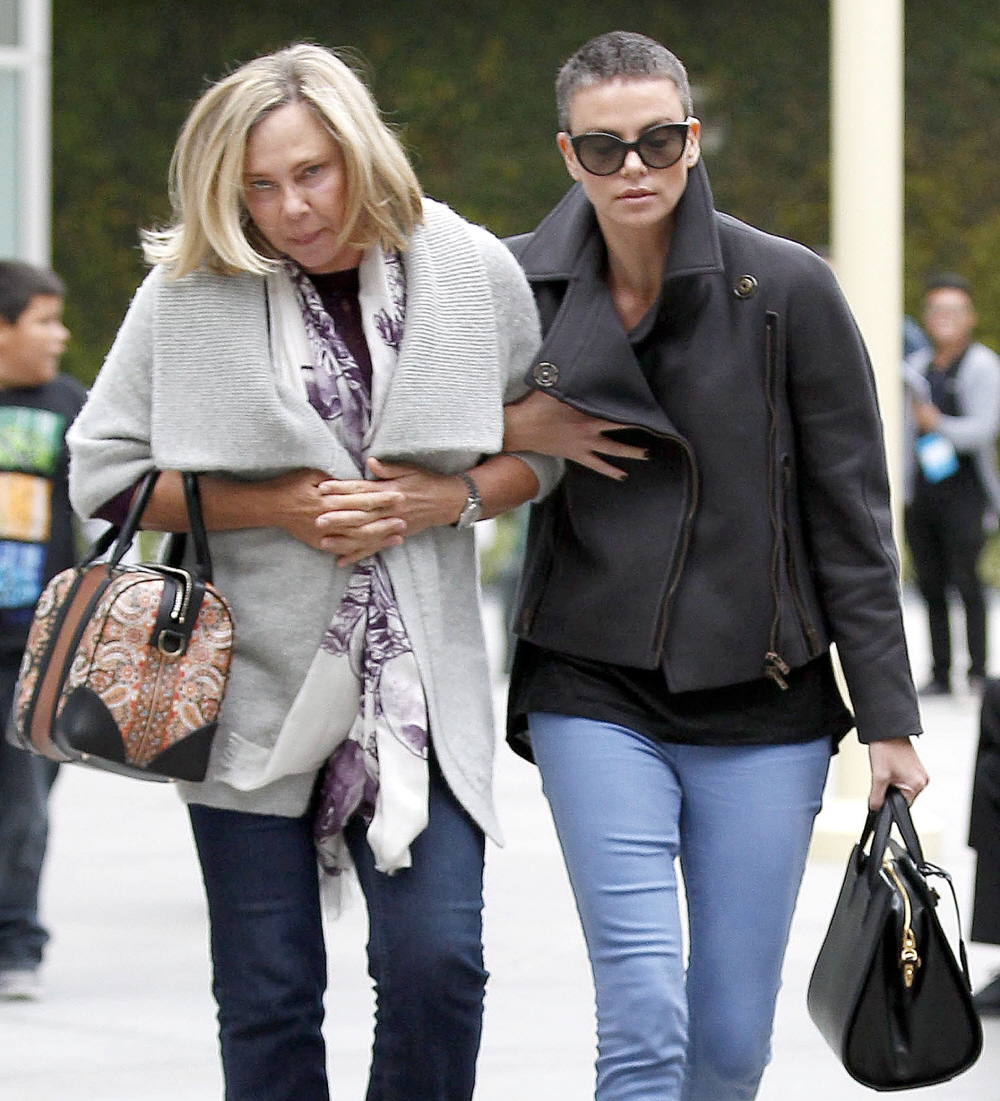 Charlize Theron is really, really close to her mom Gerda. I'm not 100% positive, but I believe Gerda sometimes lives with Charlize, or at the very least Gerda lives very close to Charlize and they do a lot of stuff together, and pretty much see each other every day. For a while there, Gerda and Charlize were always photographed out and about with Charlize's son Jackson. But I haven't seen any pics of Gerda since Charlize started banging Sean Penn (and letting Sean spend time with Jackson). Does Gerda approve of Charlize's baked-ham-looking boyfriend? Star Mag says no.
Charlize Theron and Sean Penn have turned their longtime friendship into a hot new romance, but there's one person who isn't a fan of the couple – Charlize's mom, Gerda. Despite being on hand with Charlize to support Sean at his third annual Help Haiti Home gala on Jan. 11th, Star has learned that Gerda is fearful that womanizing Sean will break her daughter's heart.

While Gerda has never minded the pair's friendship, sources say she "begged Charlize not to let it turn romantic." One of her cautionary tactics? Reminding Charlize that Penn just took a trip with his ex-wife Madonna to Haiti, where the pair reported hooked up.

"Charlize refuses to believe it happened," the pal tells Star. "But Gerda worries about her, like any mother would."
[From Star Magazine, print edition]
I don't know you guys… Gerda was married to an abusive man (Charlize's father) and one night, when he was coming after her, Gerda killed him in self-defense. I wouldn't be surprised if THAT is the reason she's not very fond of Sean Penn. Gerda sees something in Sean that's all-too-familiar and she wants no part of it and she doesn't want her daughter and grandson around it either. But maybe it's the womanizing thing too. God knows Sean Penn is ALSO a womanizer on top of everything else. ("Everything else" = looking like a baked ham.)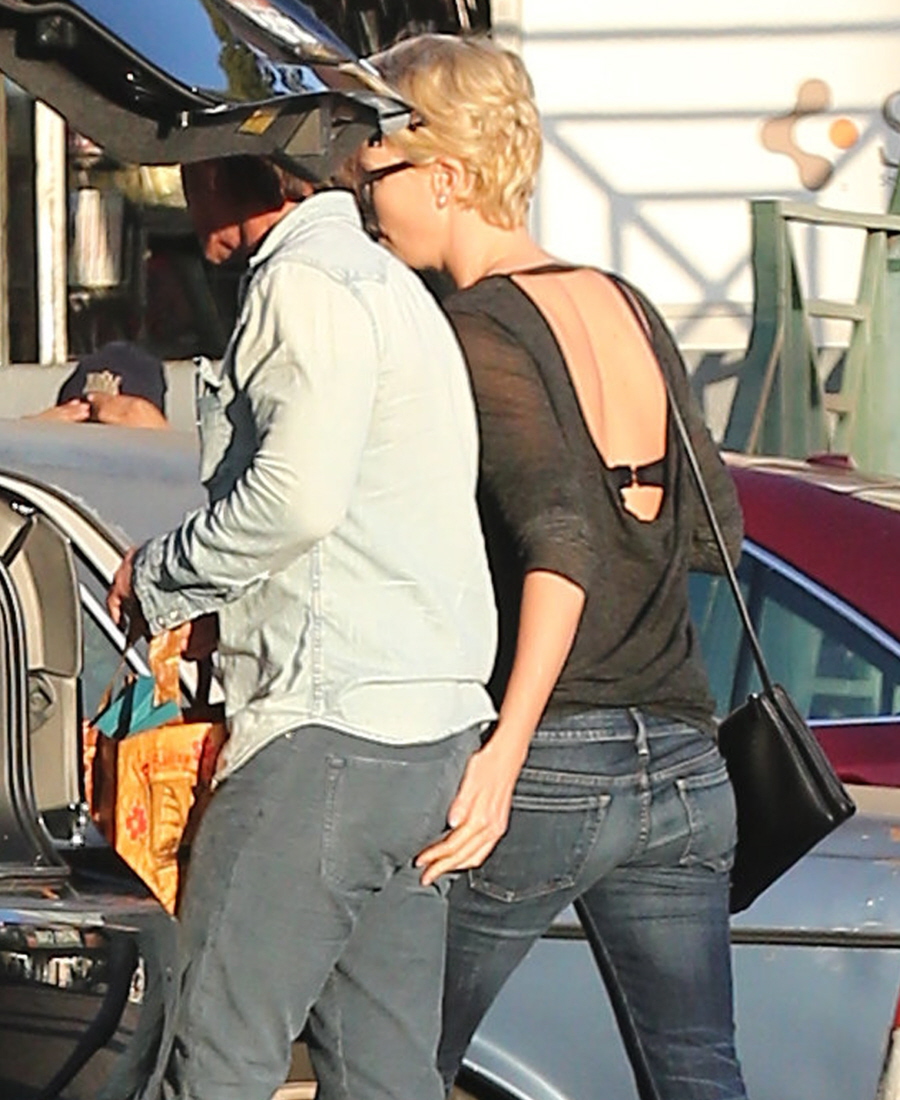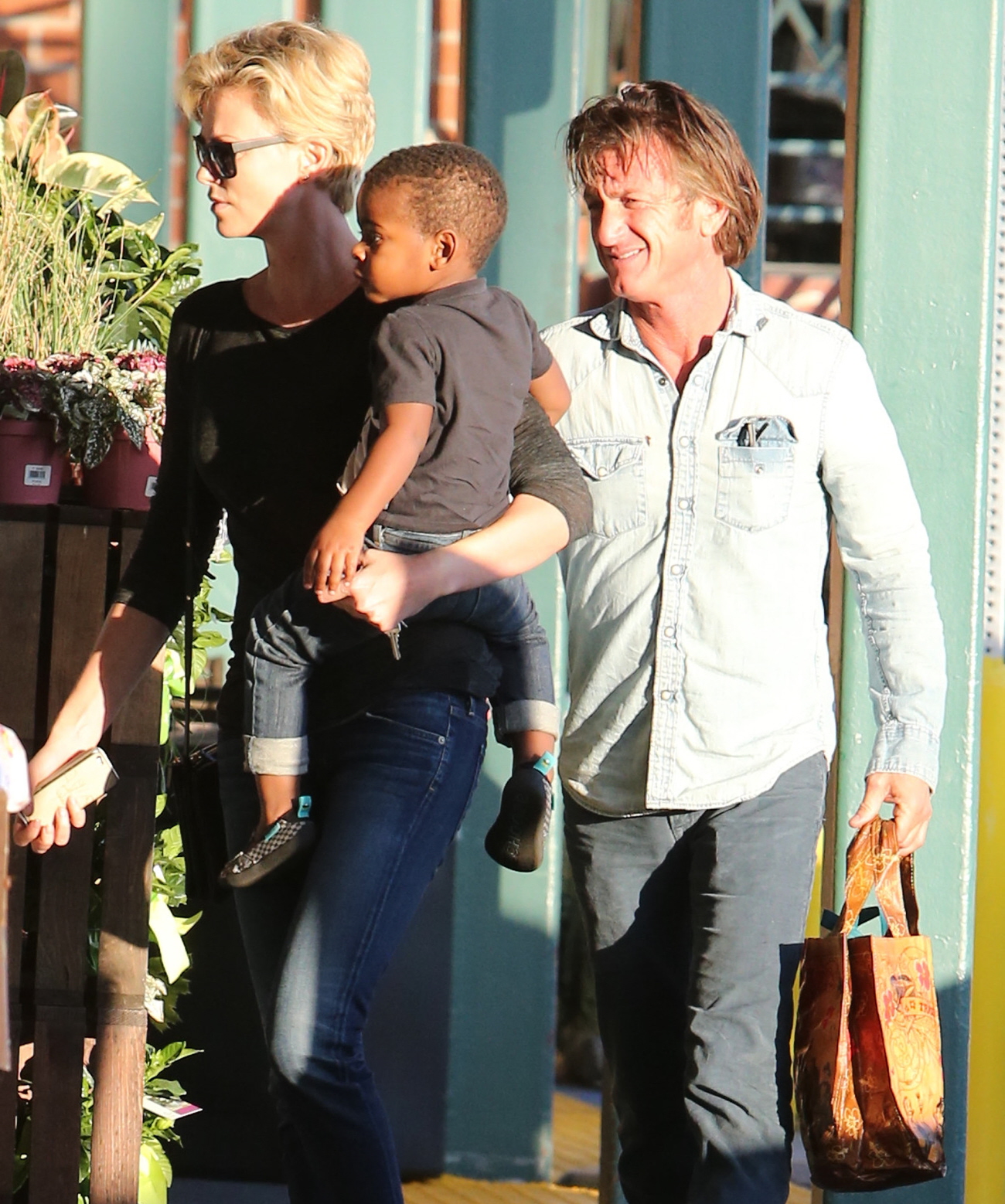 Photos courtesy of WENN, Fame/Flynet.