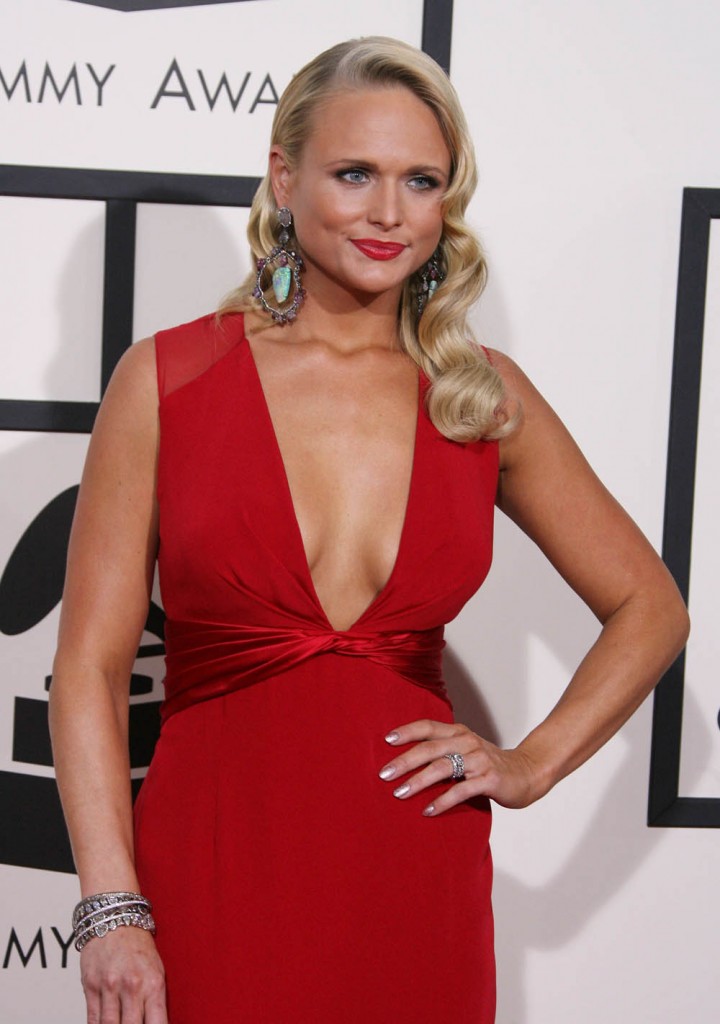 We'll be bringing you more Grammy's fashion this morning and you can see a performance recap here. First off we have Miranda Lambert, looking slimmed down and hot in a red very low cut red Pamella Roland gown. Lambert toned it down for her performance, right after the in memoriam montage. She wore a black v-neck gown that didn't show as much of her tatas when she sang The Everly Brothers' "When Will I Be Loved" along with Green Day's Billy Joe Armstrong. (Phil Everly passed away earlier this month, and members of his family were in the audience.) So this was Miranda's "look at me" red carpet dress, which she switched up to show respect. Very nice.
As far as Miranda's styling, this is very old Hollywood and she looks incredible. I love the sideswept curly hair.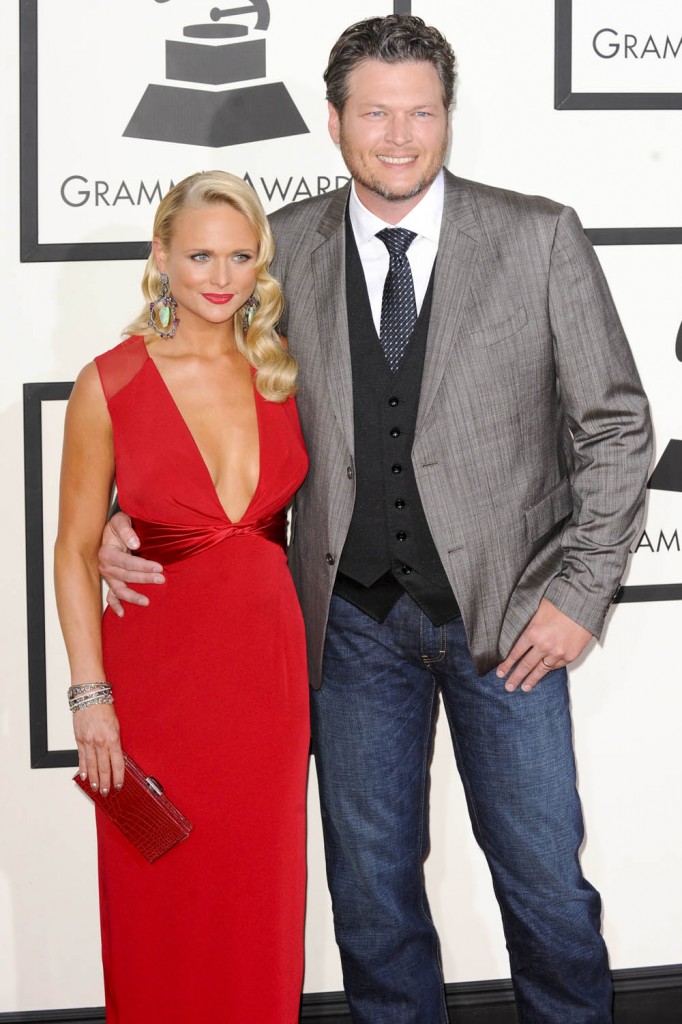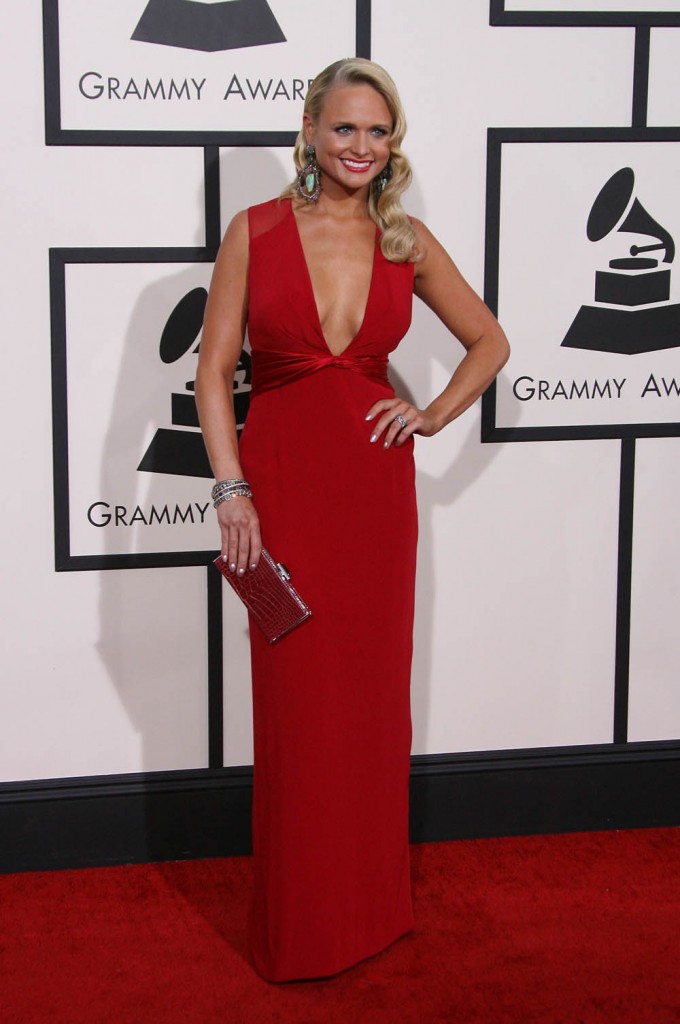 Here are some more ladies in red last night (although certainly not all of them). We have Tamar Braxton in Michael Costello. This is kind of a standard looking fishtail dress, but I like the pointy kind of superhero bustline. Tamar was nominated in the Best R&B performance and Best Urban Contemporary categories, which went to other artists. No sippy cups for Tamar. I don't think those categories were even announced last night anyway.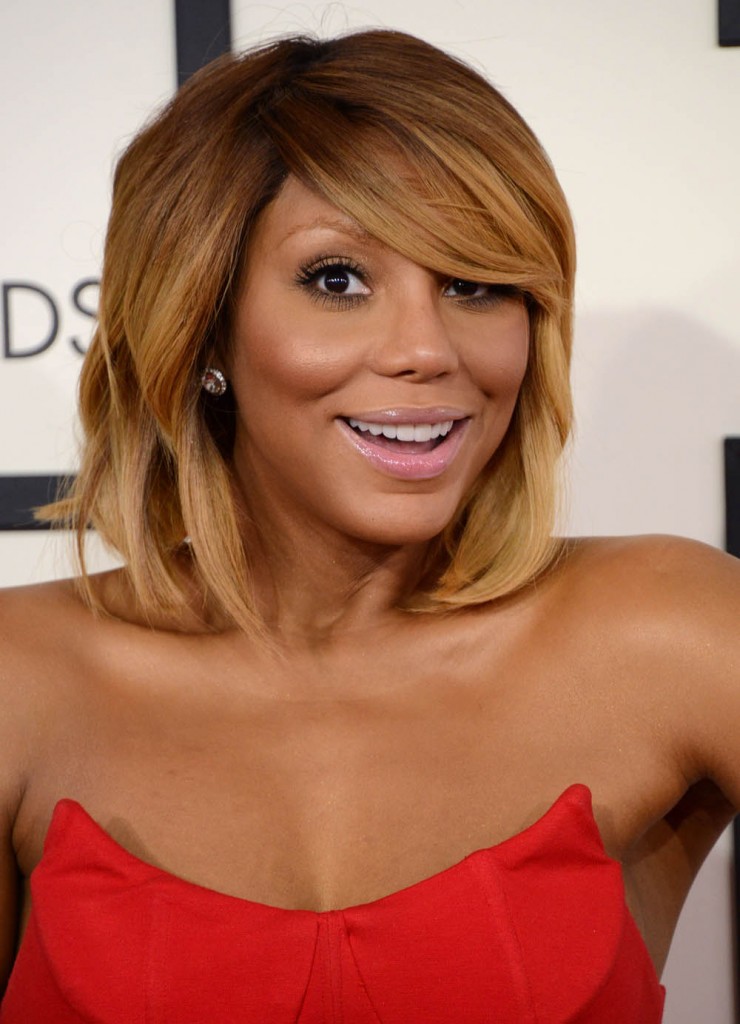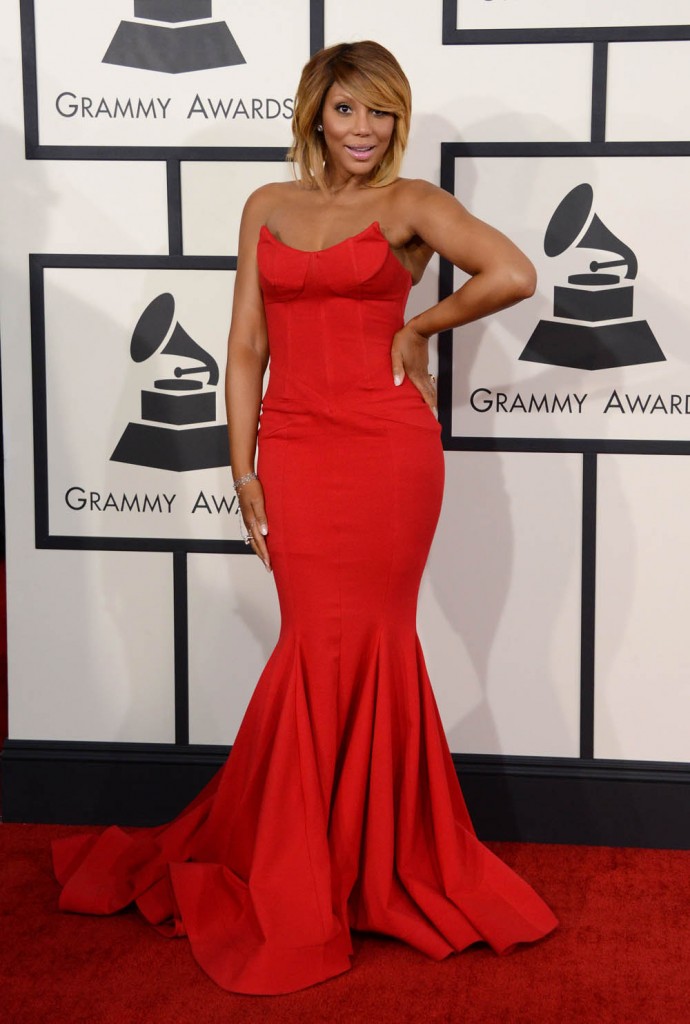 Presenter Gloria Estefan was lovely in Gustavo Cadile. That dress is kind of 90s with the satin on the bottom and the lace on the top. I had a similar prom dress, but she's working it and it looked striking on camera.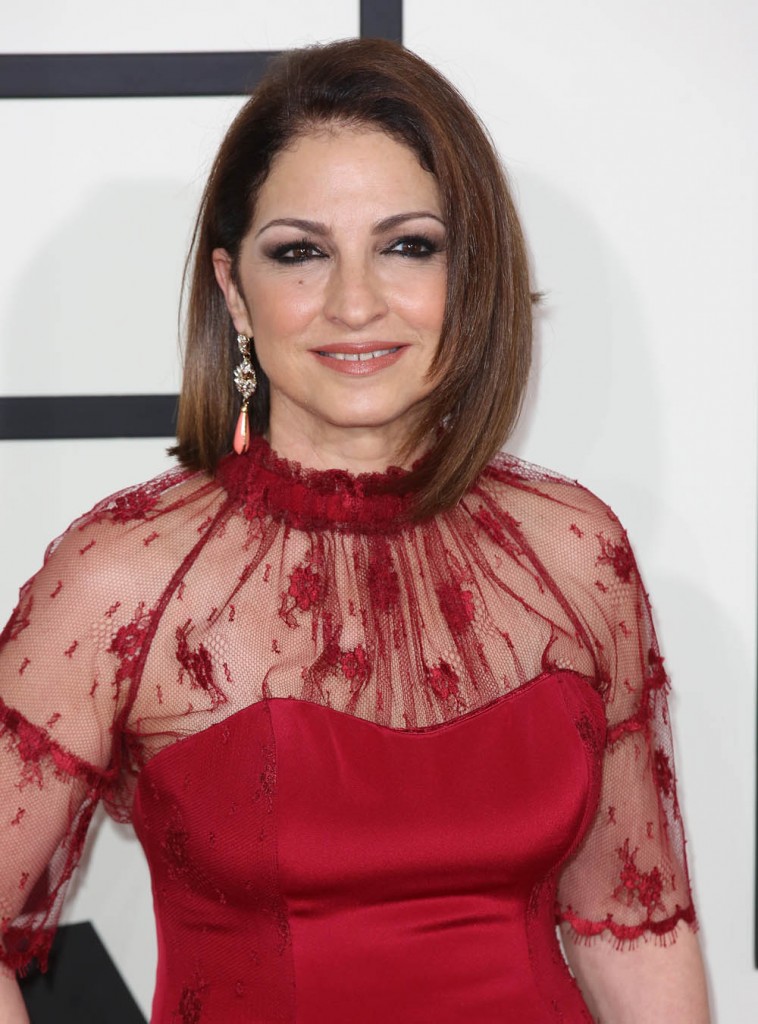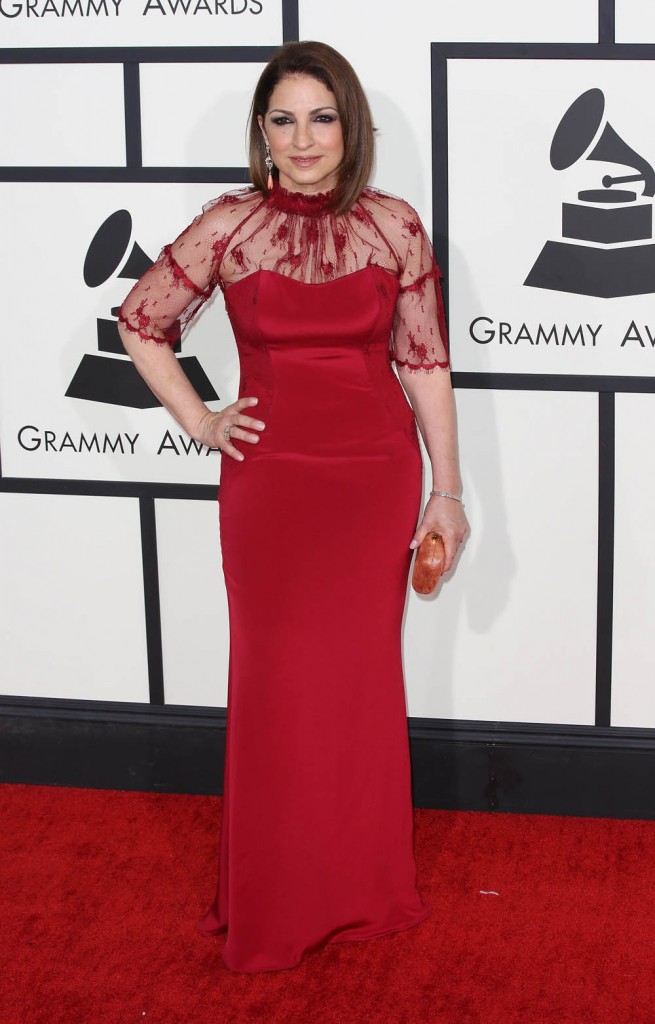 Finally Colbie Caillat was in Ezra Santos. Someone commented that it looked like she didn't have a neck. That is some Marchesa-looking ice skater fugness with the giant single shoulder pad, the feather overlay and the strategic cut out. There's also a ridiculous train. Not cute.