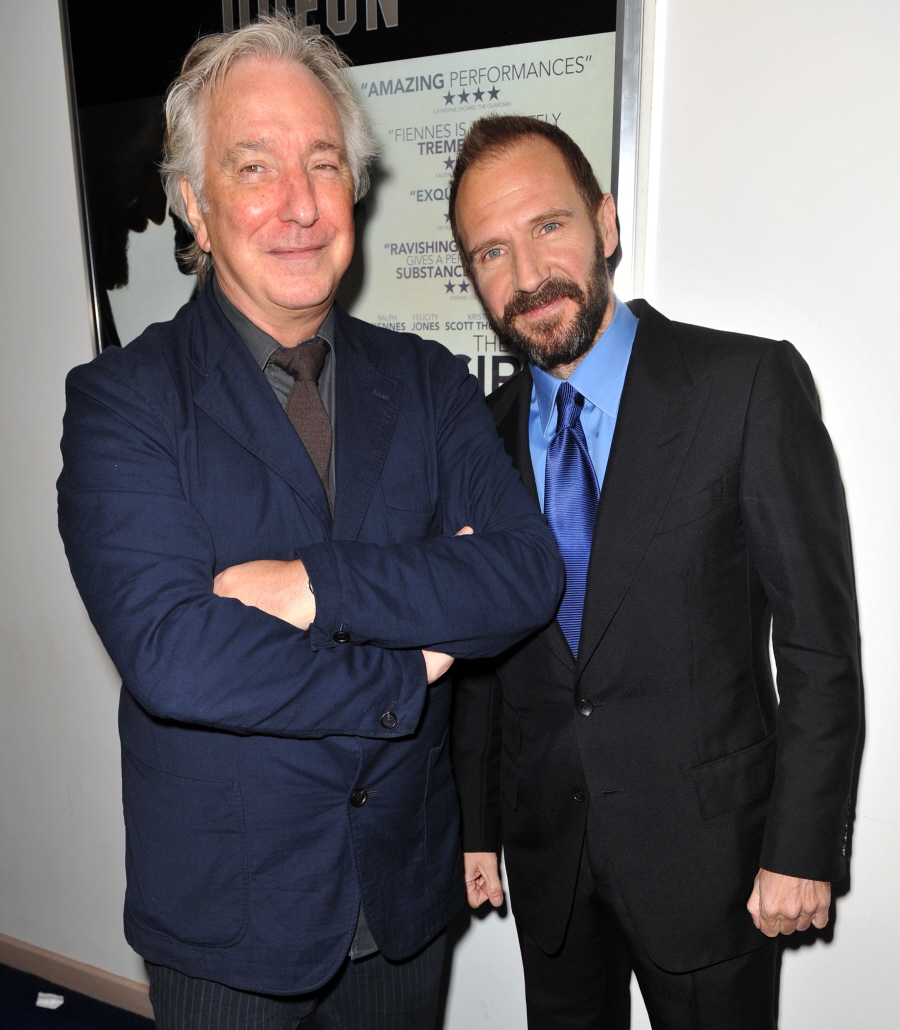 Will these photos make the Harry Potter-heads weak in the knees? Professor Snape and Lord Voldemort, together at a premiere? They're lovely, aren't they? These are photos from last night's London premiere of The Invisible Woman, the true story of Charles Dickens' multi-year love affair with a much younger woman. Ralph stars as Dickens, and he directed the film too. Felicity Jones plays his young mistress and Kristin Scott Thomas (who will always be "K" in Ralph's book) plays the mistress's mother. Alan Rickman is not even in the film. He just came out to support Ralph, I think. Isn't that lovely?
A moment for the ladies: Felicity wore Alexander McQueen. I saw raves about this dress, but I'm not feeling it. It feels like the fit is off and one of her boobs is about to slip out. I don't know who designed Kristin's ensemble but I LOVE it. The blouse-pants combo reminds me of, like, glam pajamas. I would wear this outfit everywhere!
As for who I would rather… God, I don't even know. I've been in love with Ralph for so many years. He's beautiful in a very particular way and my attraction to him is just knee-jerk. But Alan is special too. Alan just needs to talk to me and I would be his. So… who would I rather? BOTH.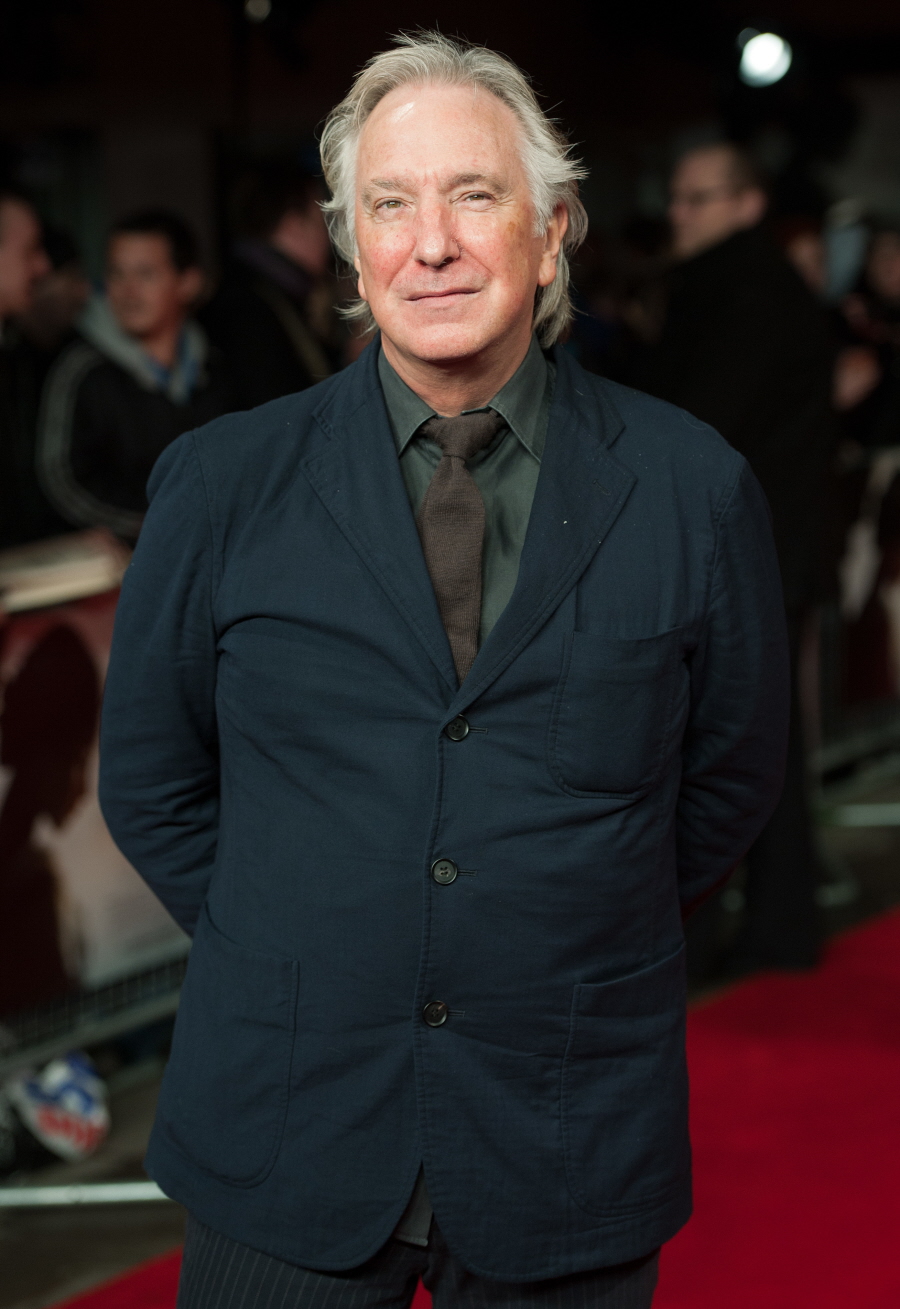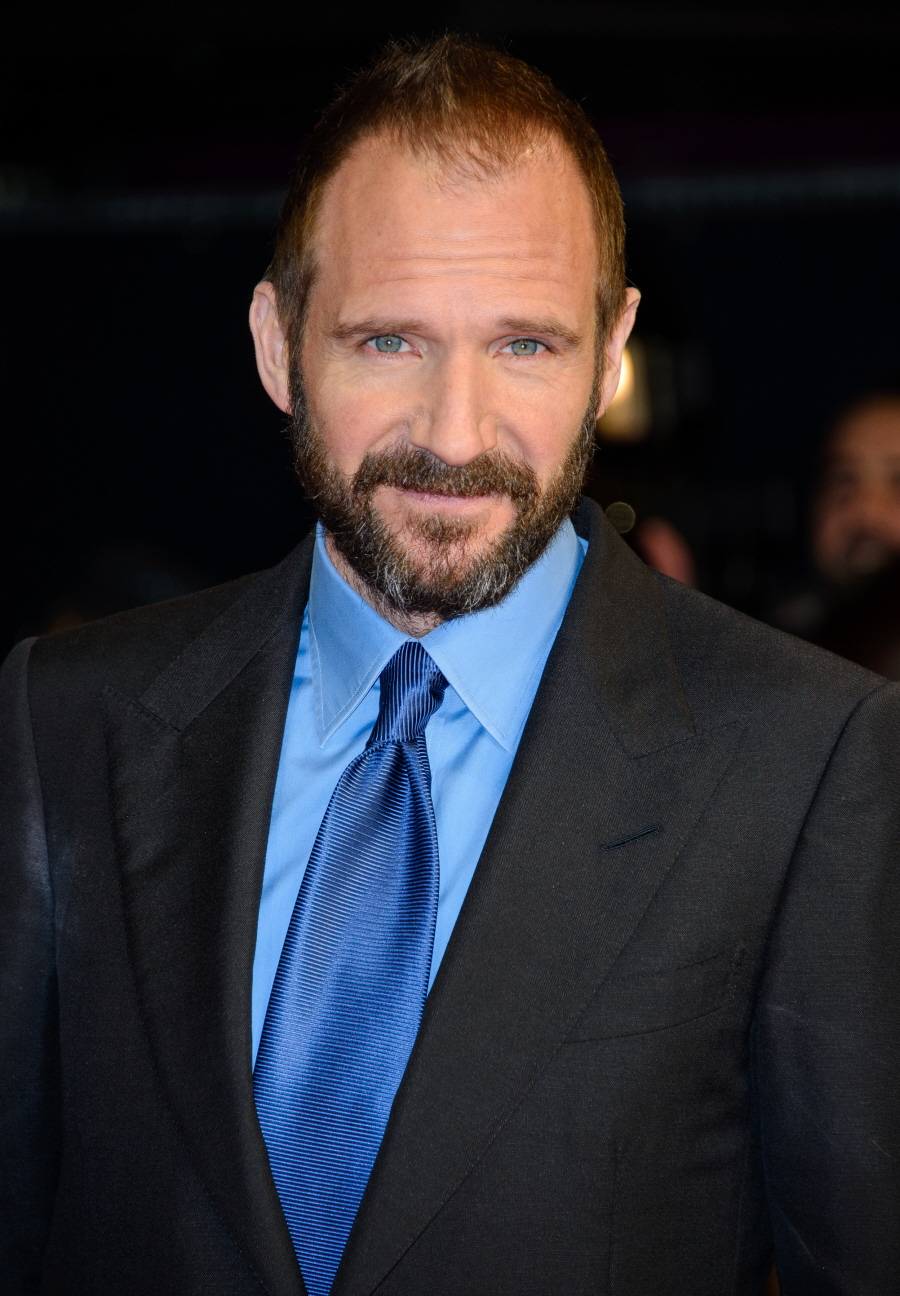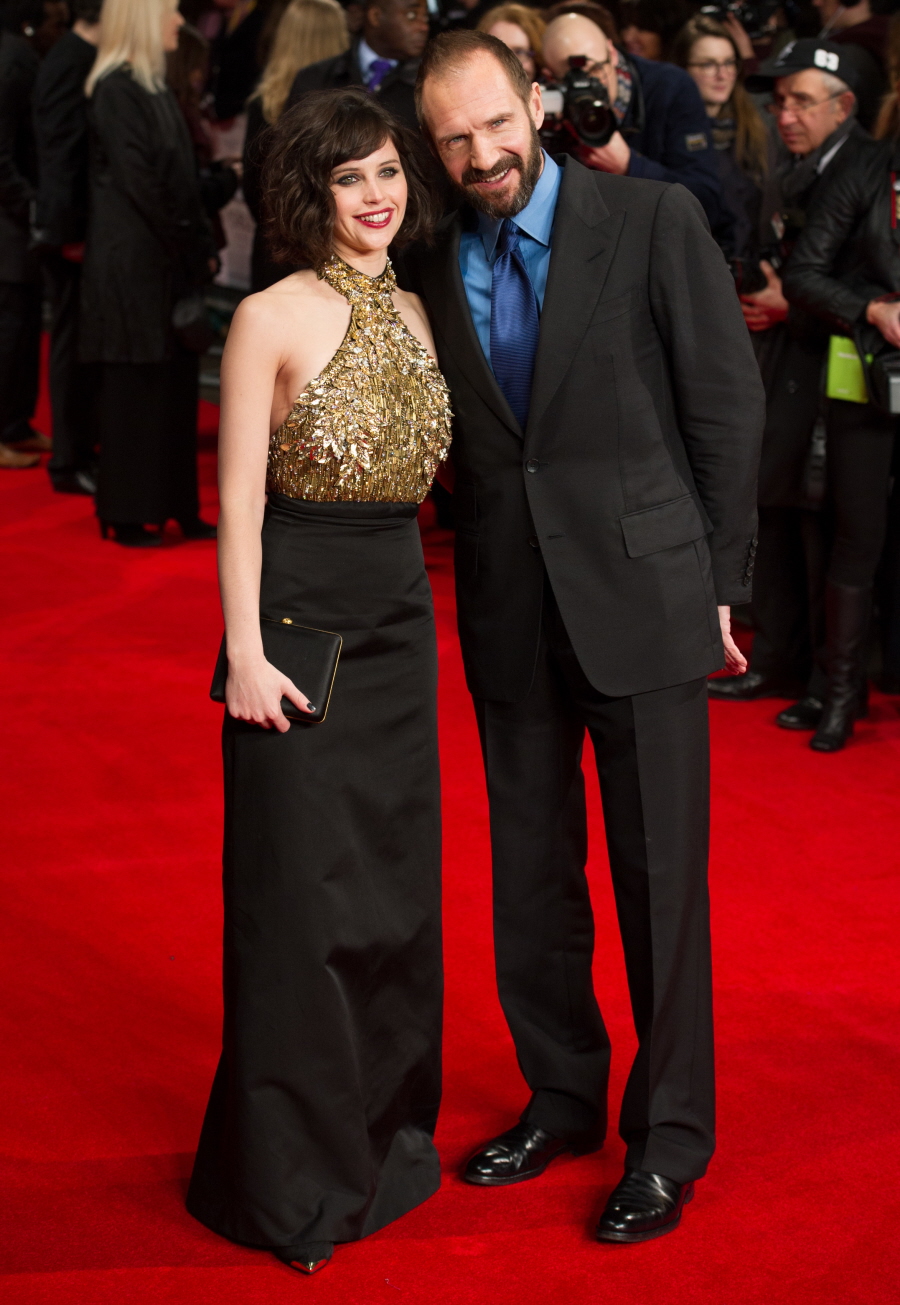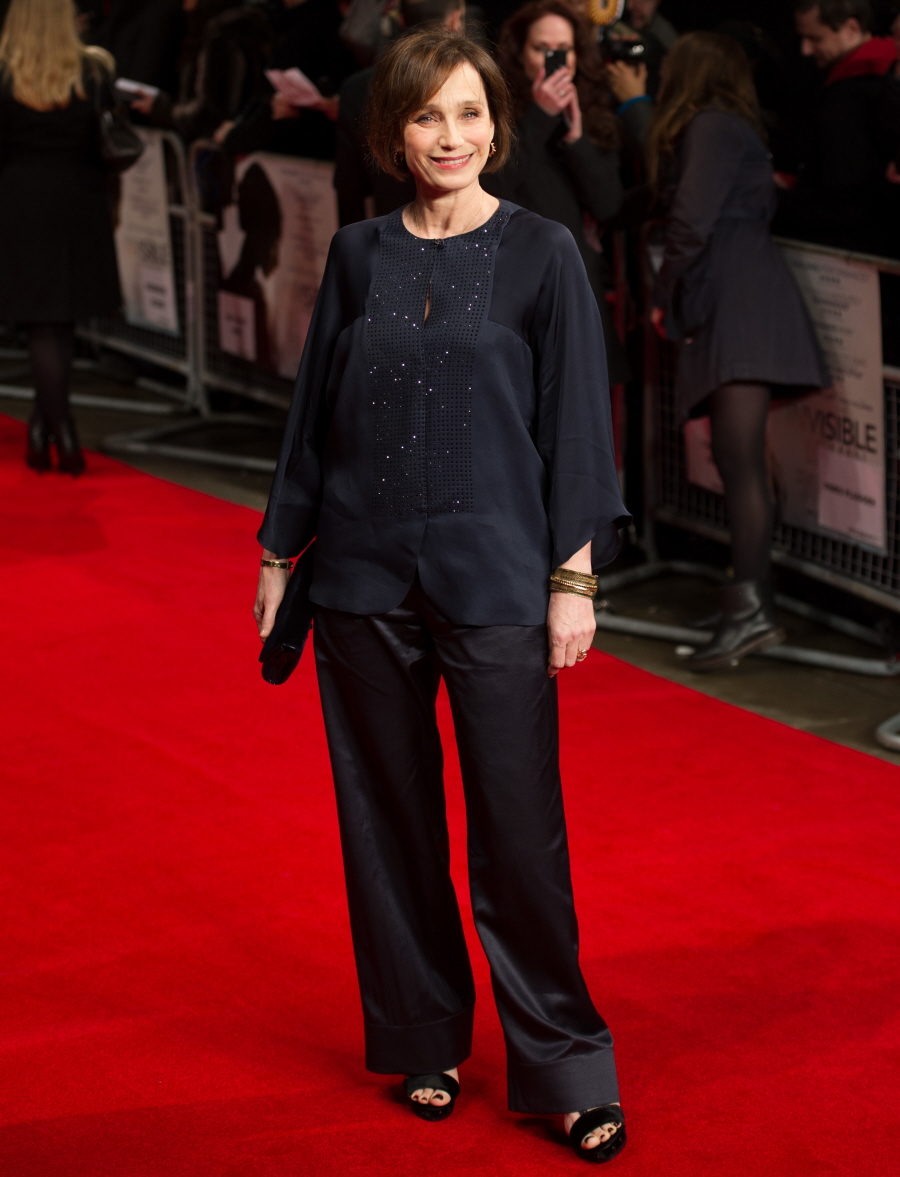 Photos courtesy of WENN.