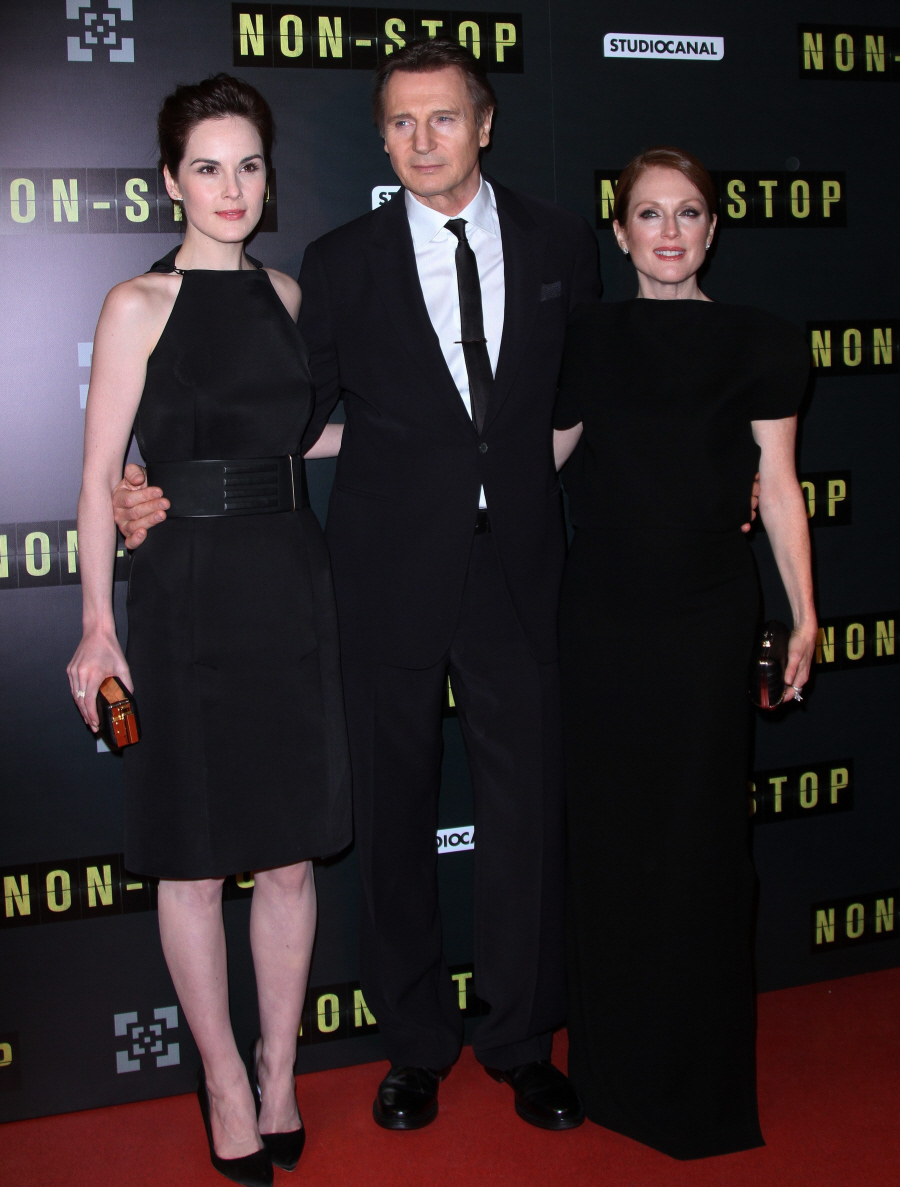 Have you seen the commercials for Non-Stop? All of a sudden Liam Neeson is a late-in-life action star, and he's getting all of the scripts which have him kicking ass and taking names. Unlike the incredibly violent Taken series though, Non-Stop seems to be more of tense thriller with some extreme action towards the end, rather than an action-packed beat 'em up flick. Plus, Liam got to work with a trio of lovely ladies: Julianne Moore (I think they're old friends), Michelle Dockery and Lupita Nyong'o. These are some photos from last night's Paris premiere, and no, Lupita was not in attendance, unfortunately.
Julianne's dress is Balenciaga – I thought, at first glance, it was Roland Mouret. That just shows you how everyone is jacking Mouret's designs these days, from Alexander Wang to Victoria Beckham. If you really look at this dress though, it sort of works and Julianne still looks pretty great. Michelle wore Lanvin – this is a pretty LBD, but nothing special.
What these photos are giving me is a real desire to see Julianne and Liam together in real life. I know, I know. Julianne is happy with Bart Whatsit and Liam is… I'm not even sure. He probably has a couple of girlfriends here and there. But Julianne and Liam make an extremely attractive couple, don't they?
Here's the trailer for Non-Stop. I might want to see this.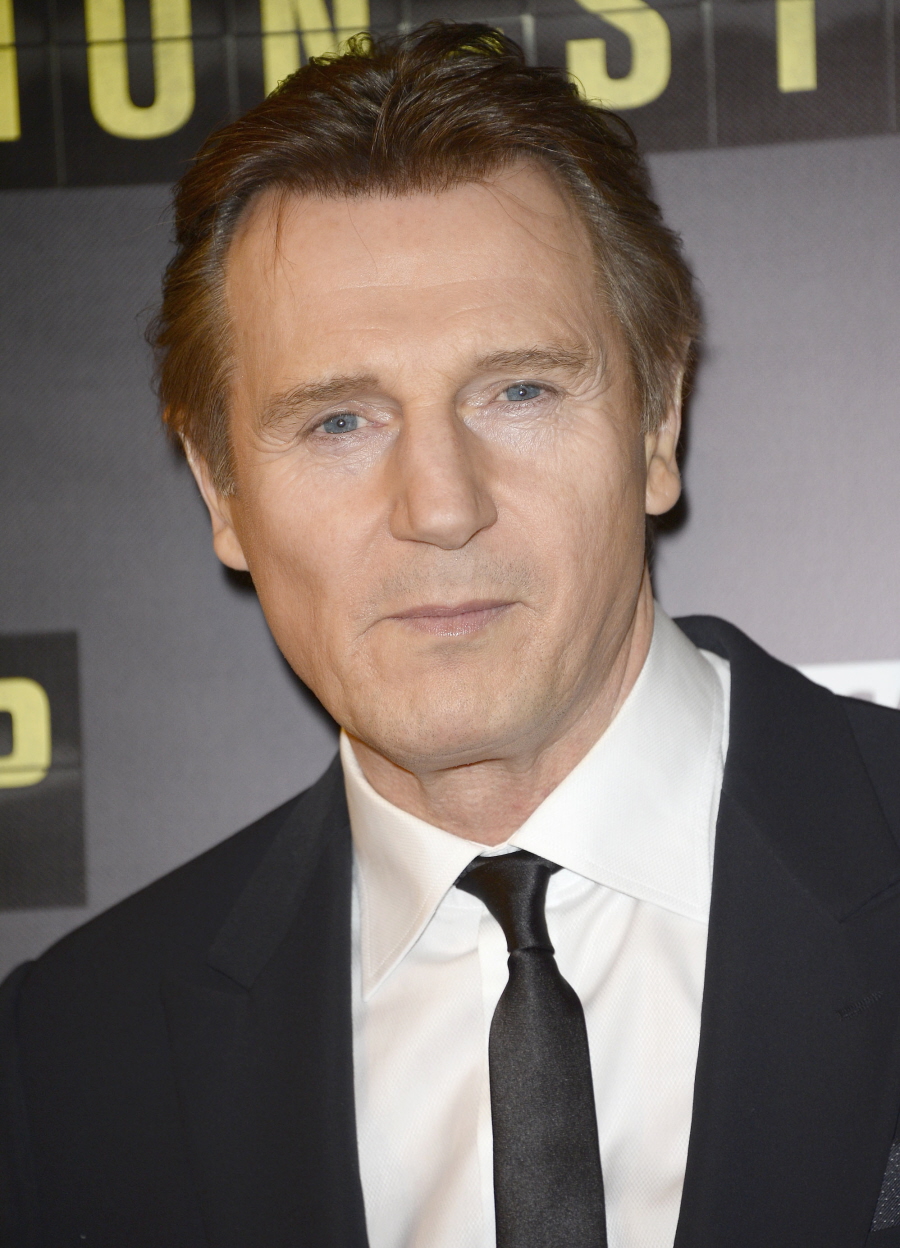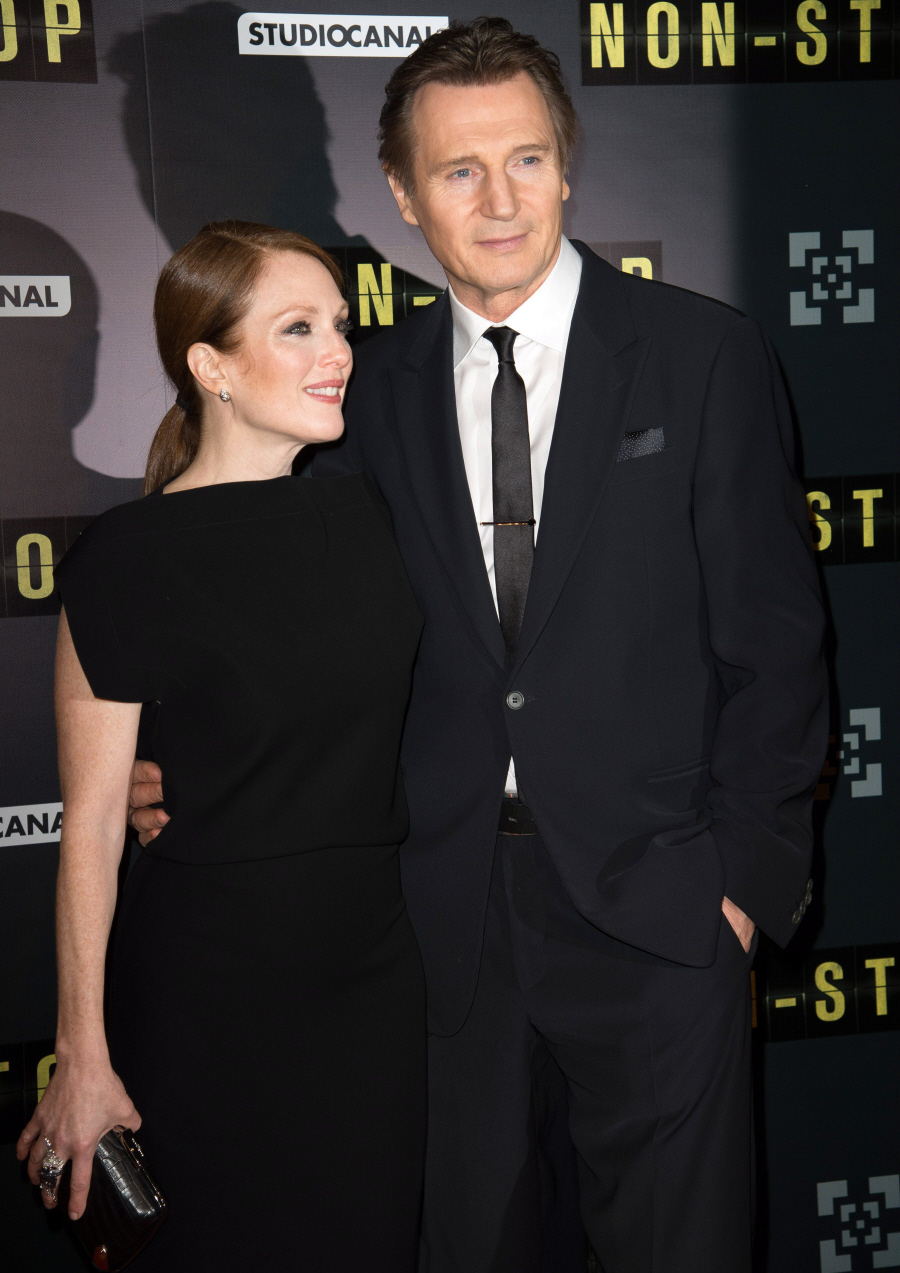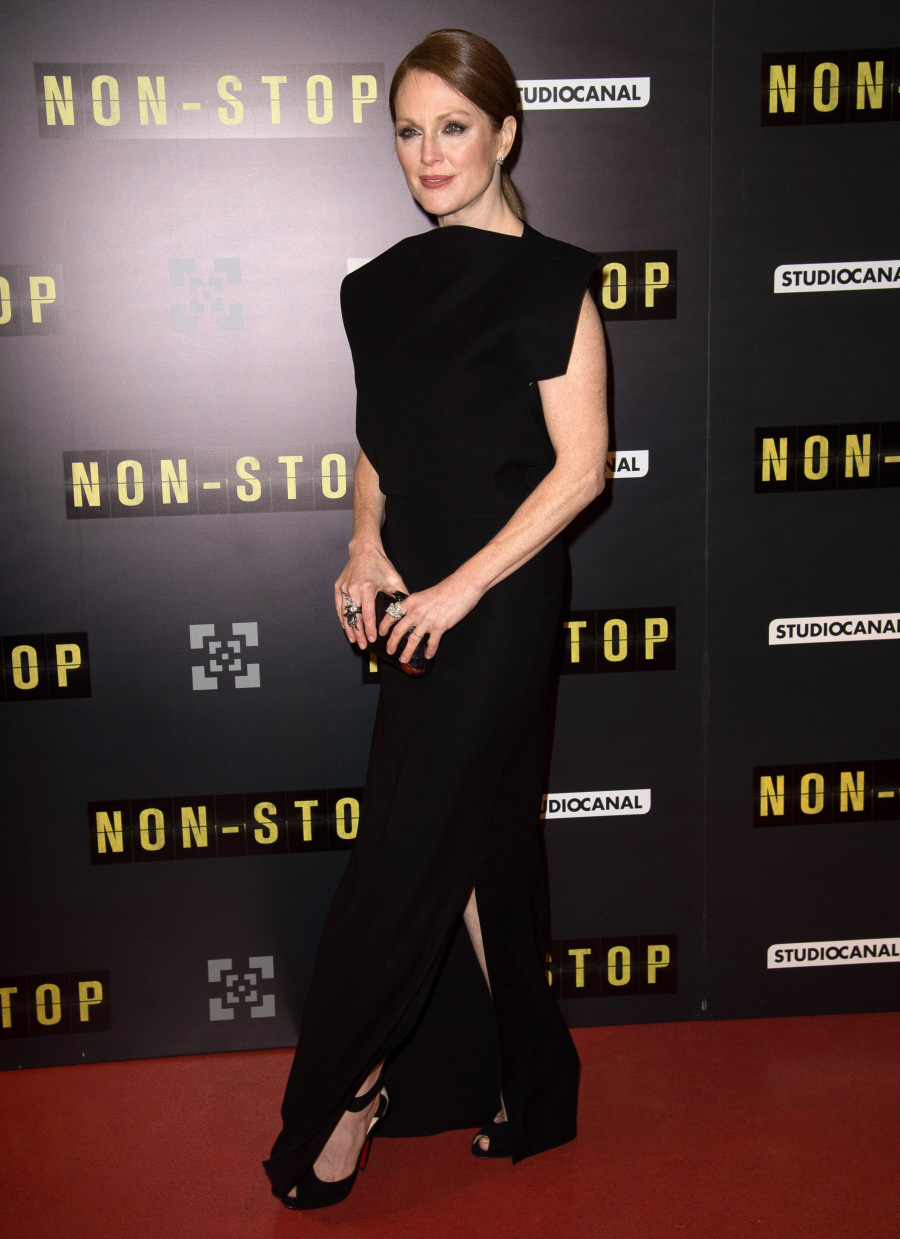 Photos courtesy of WENN, Fame/Flynet.