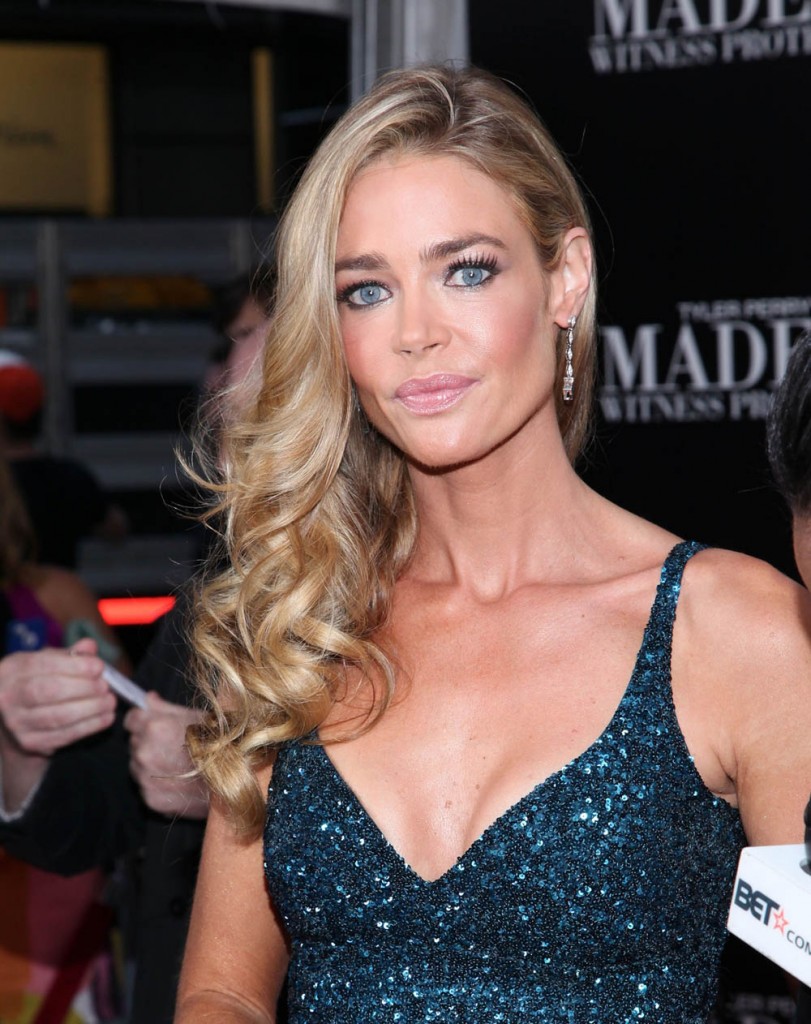 Things have been relatively quiet on the Charlie Sheen front, and I'm waiting for the other shoe to drop. Charlie hasn't been tweet-ranting, and he hasn't posted any ominous threats to his last two ex wives, as he's been known to do. A couple of weeks ago, behind the scenes, he allegedly threatened to evict Denise Richards and her three daughters from the mansion he purchased from her in their Mulholland gated community. Charlie has a new p0rn-star girlfriend who seems to be trying to edge Denise out, although Charlie may just be pulling her strings, it's hard to tell. Whatever is going on, Denise is seeing the signs and she's trying to extract herself from the situation. Radar reports that Denise is looking for another place to live.
An exasperated Denise Richards has decided to move out of her posh mansion inside Beverly Hills' exclusive Mulholland Estates after her ex-husband Charlie Sheen threatened to evict the mother of his two daughters, RadarOnline.com has learned.

We broke the story: Sheen's porn star girlfriend Brett Rossi convinced the Anger Management star to evict her from the $7 million dollar house she and their daughter's, Sam and Lola have lived in for about 12 months.

Sheen also lives in the same gated community.

"Brett wants Denise out of the neighborhood because she is jealous of her," a source close to Rossi previously told us.

Last week, Denise was spotted "out with her real estate agent in Beverly Hills and Bel Air. She is currently looking for a house to lease or buy and has looked at several homes in gated communities but none were at Mulholland Estates," an insider said.

"Her real estate agent has indicated to other brokers that if she would like to proceed, Denise would want to move as quickly as possible…"

Said our source: "The sad thing is that before Brett came on the scene, Charlie had been spending time with Sam and Lola. As soon as they began dating, he basically disappeared from their life.

"Brett doesn't want him to spend time with the girls if Denise is present.

"The problem is, their court ordered custody agreement dictates that Denise always be present when Charlie is with the girls. He has only spent about ten minutes with them in the last month."
Radar reports that Denise's current home is a whopping 9,000 square feet with six bedrooms and nine bathrooms. It sounds incredible, but she has to deal with Charlie's drama to live there, and it doesn't seem worth it.
Last week, there were several clues that indicated that Denise Richards was Radar Online's source, so I'm assuming this story comes straight from her. Is it really possible that a 20-something adult film star came into Charlie Sheen's life and started dictating terms to him, or is Charlie stirring up trouble between the women in his life? He's an addict and an abuser, and it's probably not as one-sided as this story makes it out to be.
Charlie's more recent ex wife, Brooke Mueller, is on track to regain full custody of her four year-old twins with Charlie. Brooke has a restraining order out against Charlie, but she's been trying to make nice with him and has allowed him to visit the twins. As a result, Charlie is currently trying to help Brooke in her custody case.
In Charlie's messed-up brain, Denise Richards, who has remained a sober, committed parent, has taken in Charlie's other children and has bent over backwards for him for years, is the enemy for mildly pushing back. Brooke Mueller, who has been in rehab over 20 times and has had custody stripped by the state, is his ally now because she's playing his game. Brooke is kissing up to Charlie because she wants his money. They do speak the same crackhead language.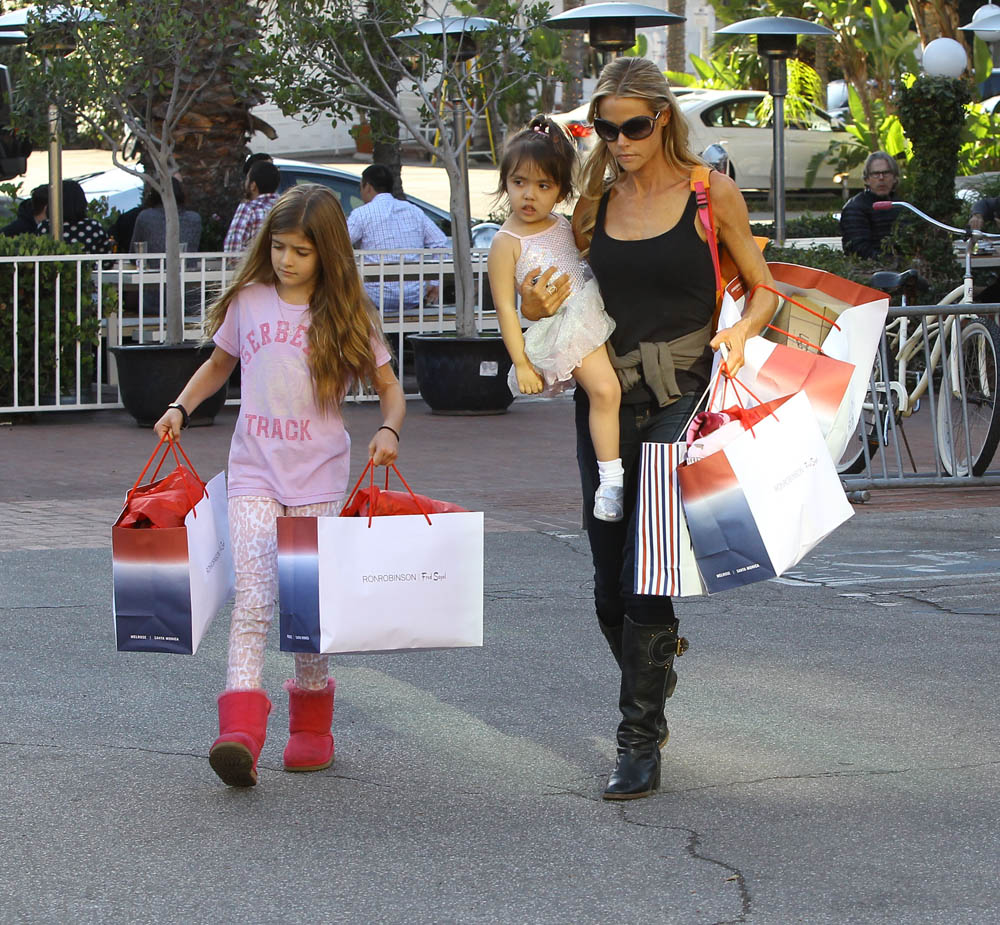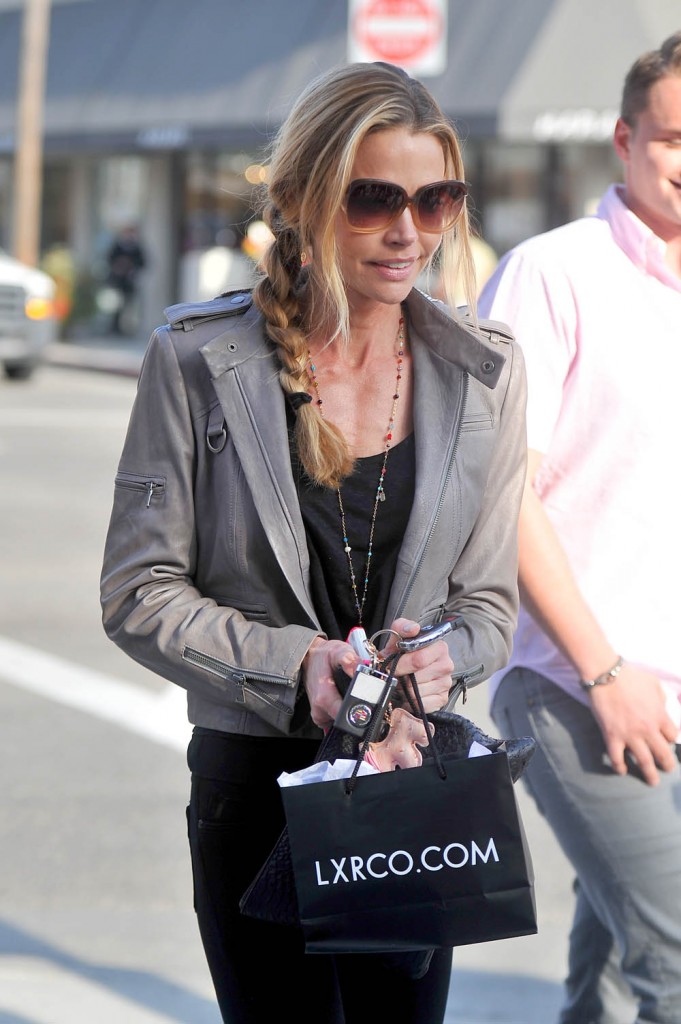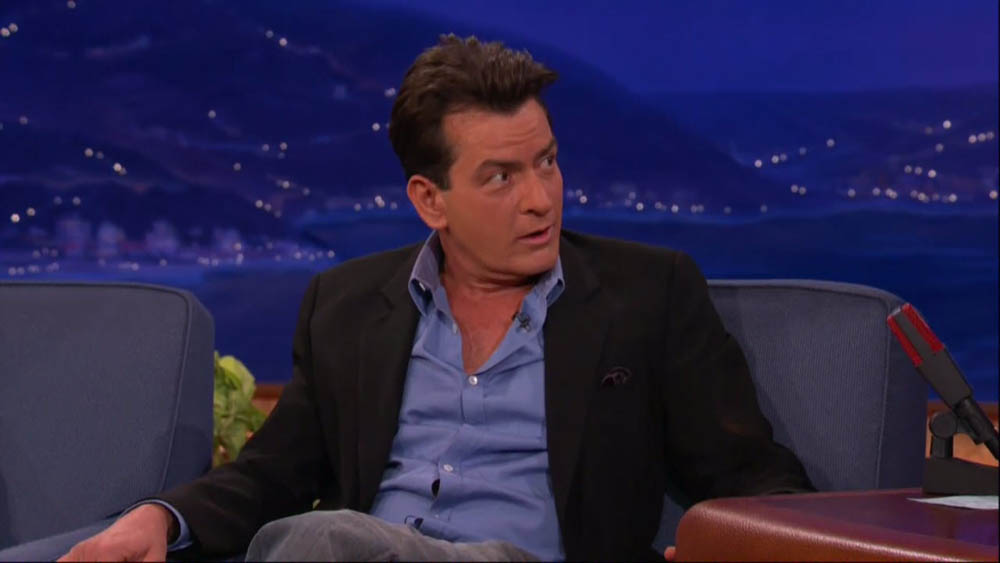 Denise Richards is shown out with JoAnna Krupa on 1-24-14. I guess they're friends. Event photos are from 2012. Charlie Sheen is shown on Conan in April, 2013. Credit: WENN.com and FameFlynet