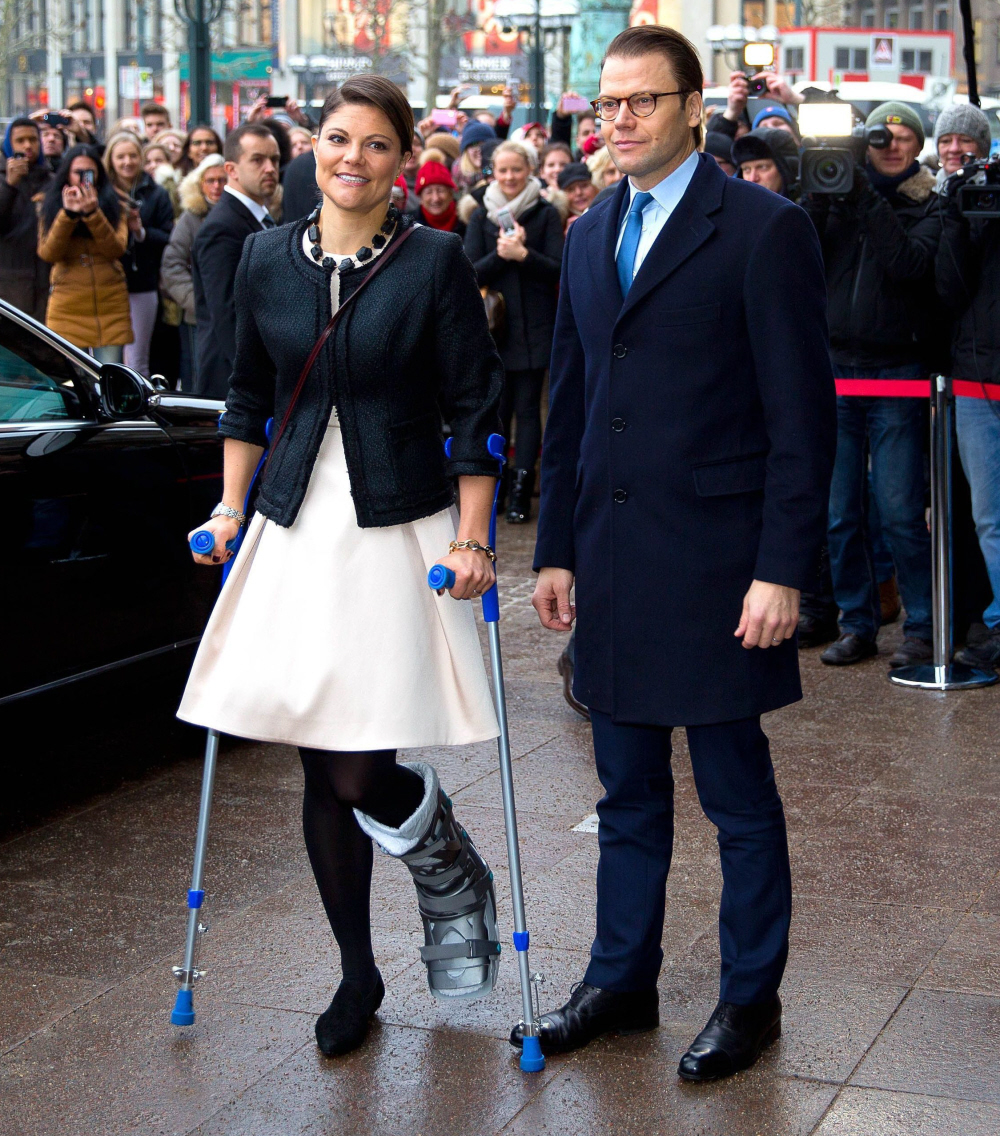 I'm just checking in with the Swedish royals because I liked these new photos. Crown Princess Victoria and her husband Prince Daniel were in Hamburg, Germany yesterday as part of a two-day goodwill trip/tour. Isn't Victoria cute? She seems genuinely happy and I kind of love Daniel's grumpy resting face. He's apparently a lovely man who adores Victoria, but I think his "resting face" is set to "grim".
As you can see, Victoria is walking around on crutches, and she got a leg in a cast. Apparently, Victoria, Daniel and their daughter Estelle were vacationing in the Italian Alps a few weeks ago with Victoria's parents and Vicky had a bad fall. Her ankle is reportedly sprained not broken, although I'm wondering if that's really the case. That's a pretty big cast if it's just a "sprain".
I wonder if they brought Estelle to Germany? I wonder if Victoria wants to get pregnant again? She'll be expected to have an heir and a spare, won't she? But regardless of a second baby's gender, Estelle will always be queen. Sweden changed their constitution so Victoria would get the throne and not her brother, and now Estelle will benefit from that as well. Oh, and Victoria's sister Madeline is expecting her first baby this spring as well.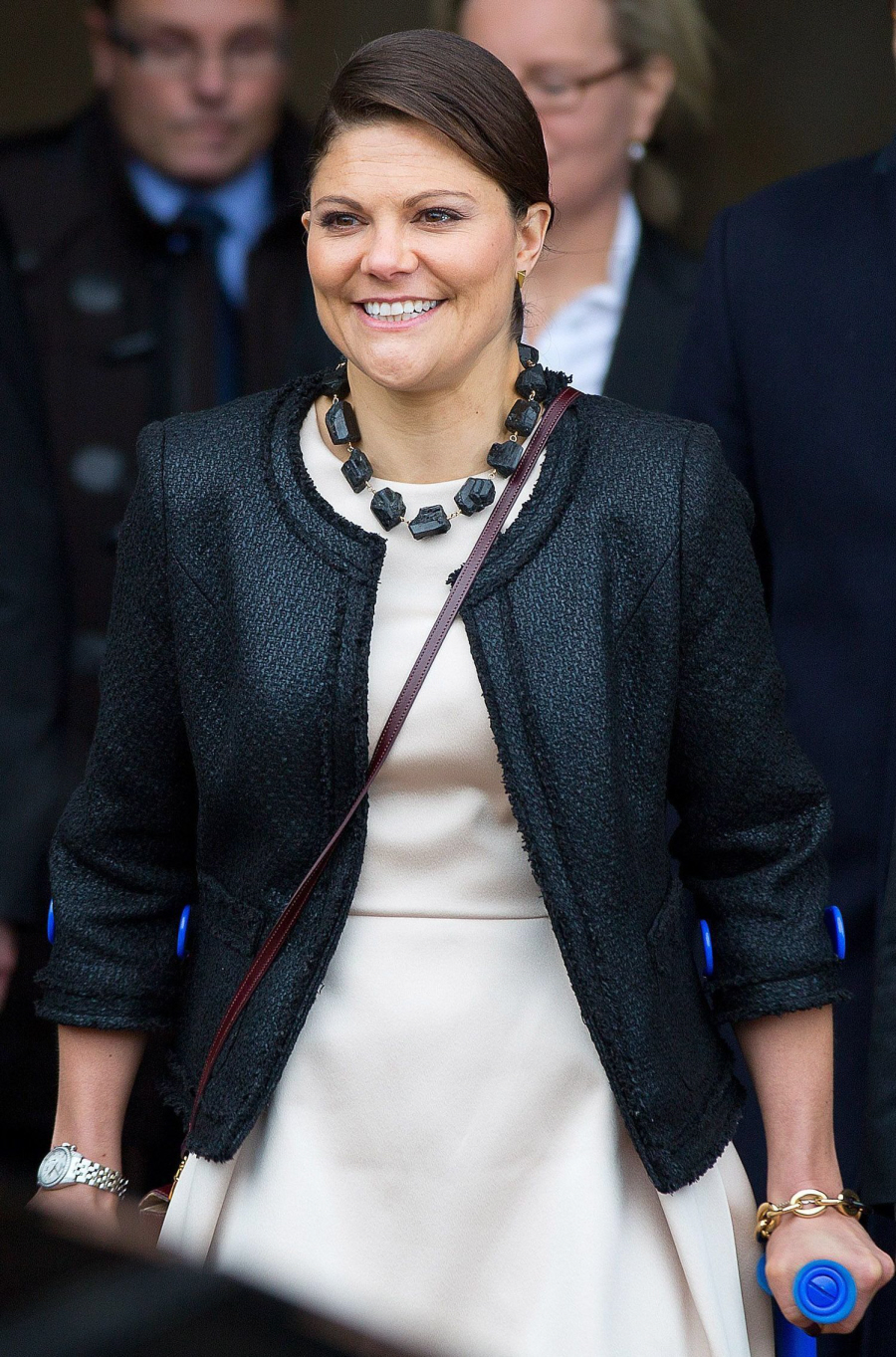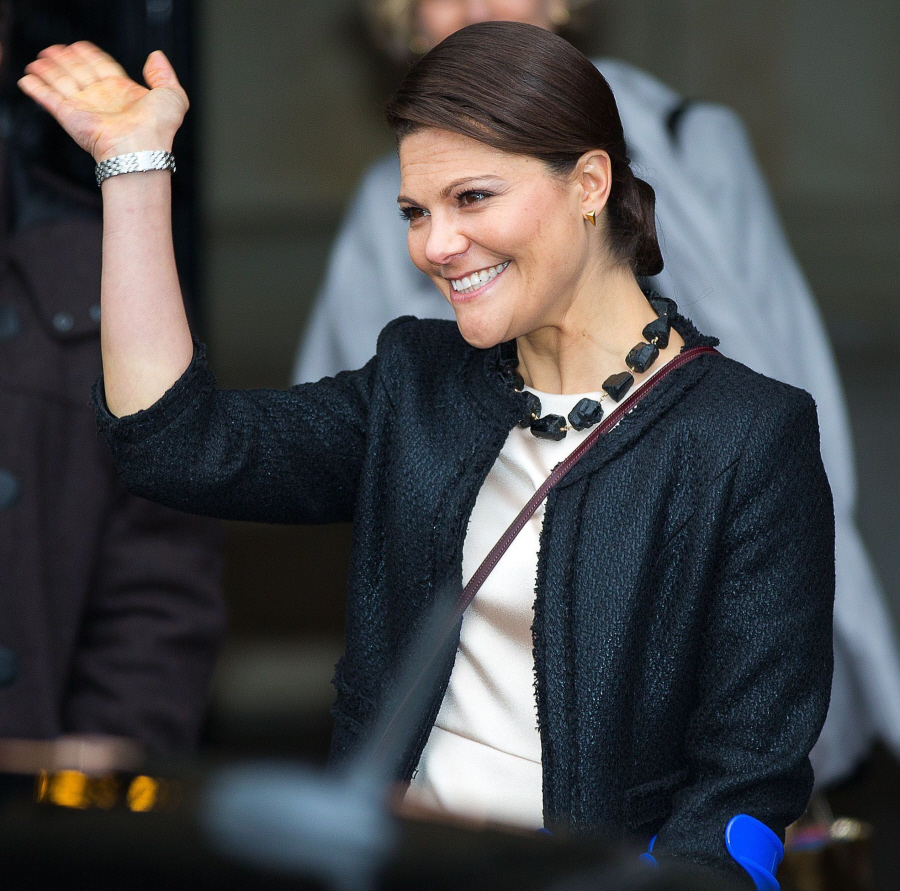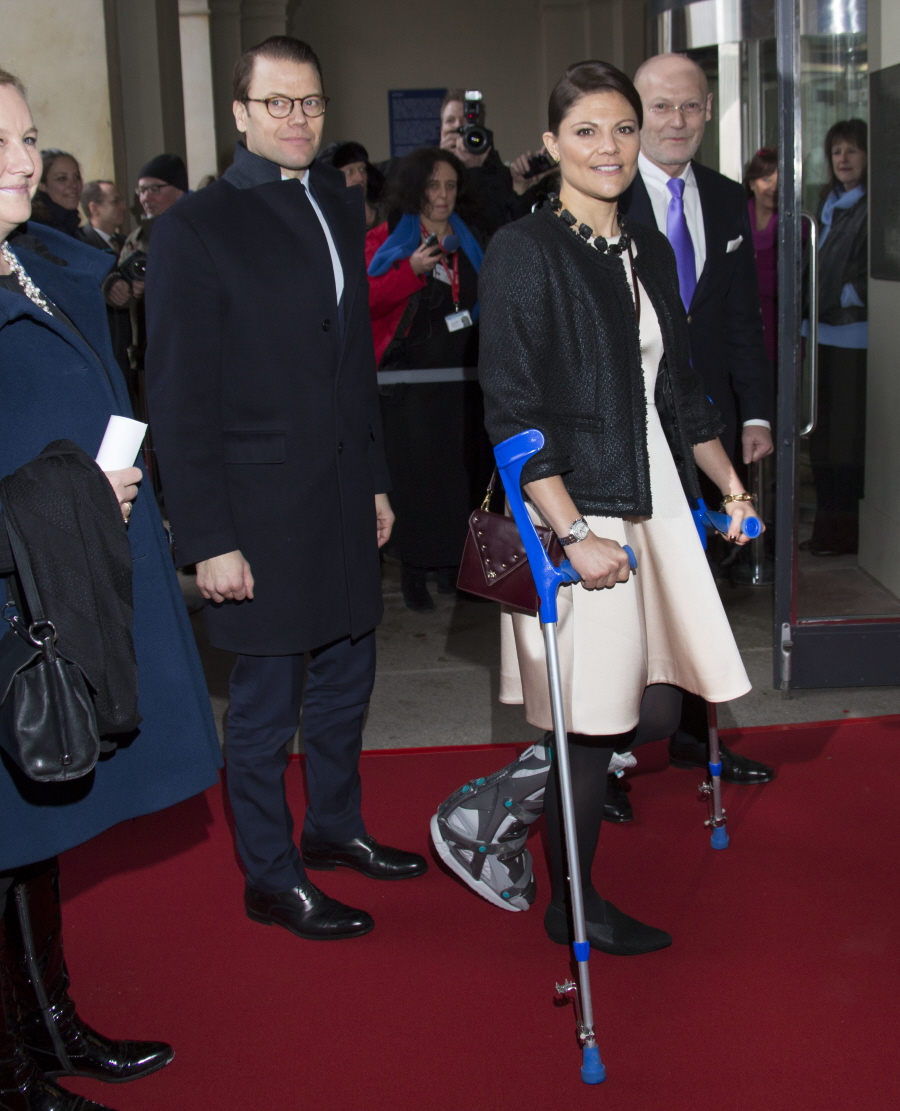 Photos courtesy of WENN.