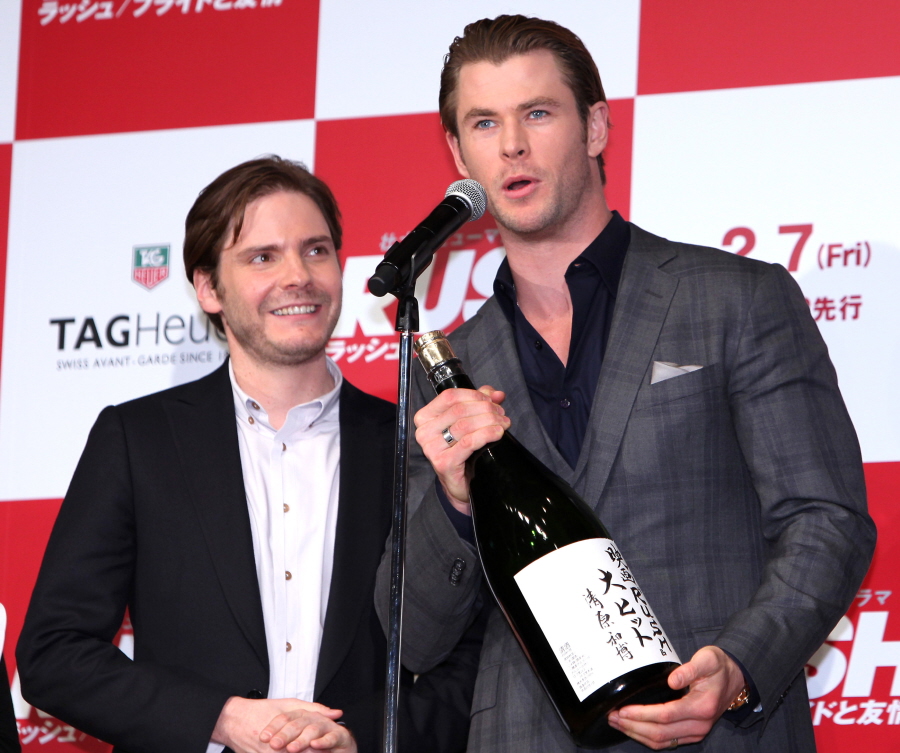 Here are some new photos of The Largely Absent Chris Hemsworth, still in Japan. He arrived in Japan several days ago to promote Thor 2: The Dark Loki, and I guess he stayed to do some promotion for Rush (the film he cares about more than Thor). He was joined by director Ron Howard and Daniel Bruhl. I'm still kind of sad that Daniel missed out on getting his first-ever Oscar nomination for Rush. Daniel was nominated for every other major award for his performance, but the Oscars weren't feeling it.
I really don't have that much to say about these pics… I guess Chris only brought the one (awful) suit, because this is the same thing he wore to the Thor 2 premiere event too. While I was initially feeling his darker hair a few months ago, the dark hair slicked back look is… well, I'm not feeling it. He looks like Aussie Mafia.
Meanwhile, as I'm sure everyone has already seen, there are some GIFs and stills of Tom Hiddleston's first audition to be Thor. They are even more cheeseball than you'd imagine, and I've been giggling all morning. You can see the GIFs here. There's no video I can find.
PS… I'm really feeling Daniel in these photos. Usually I'm not into him but damn.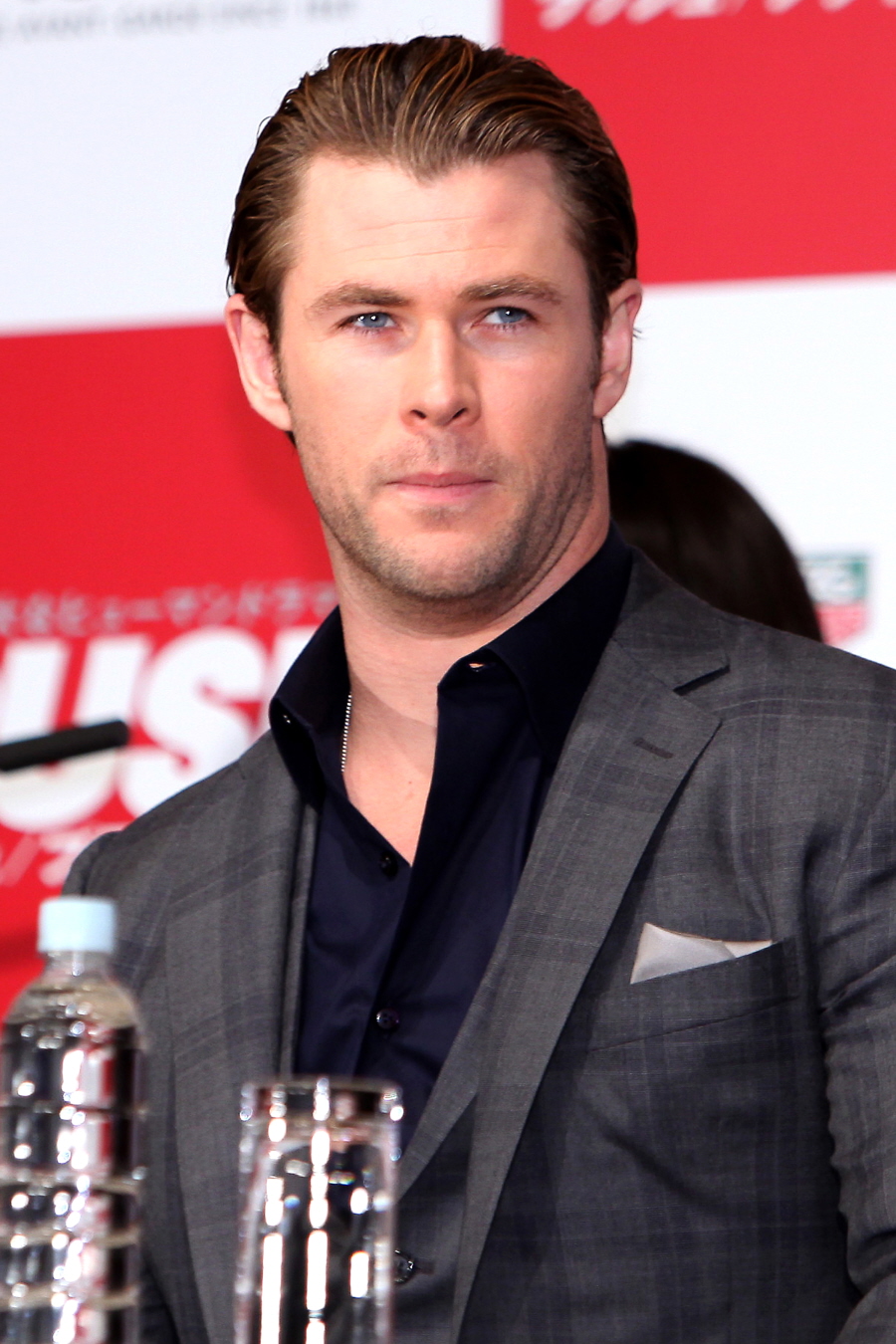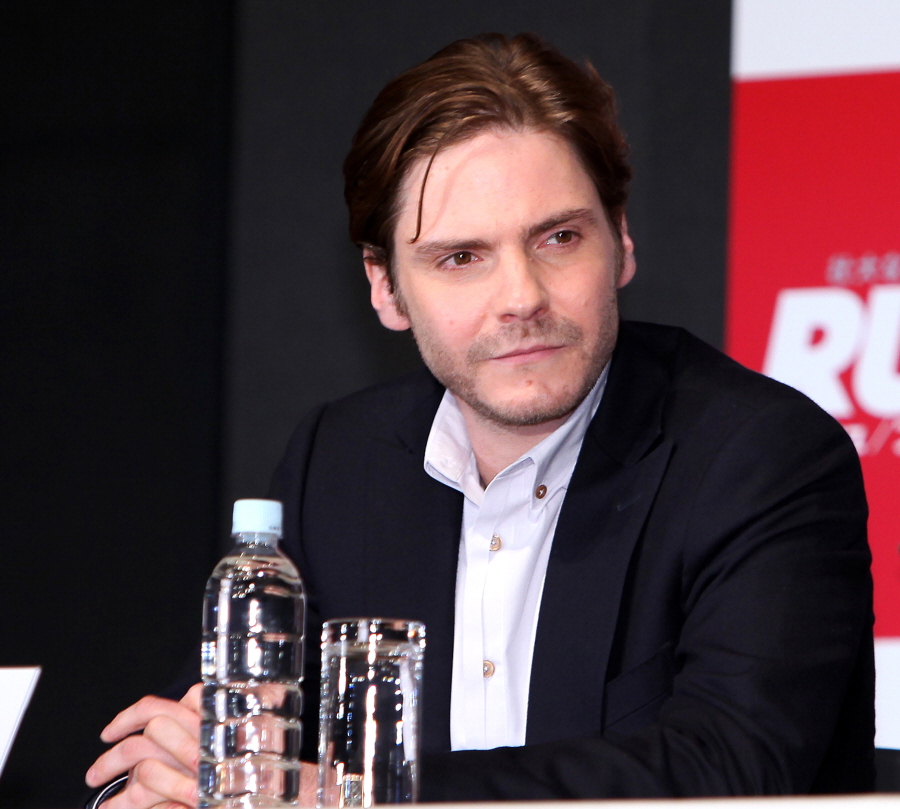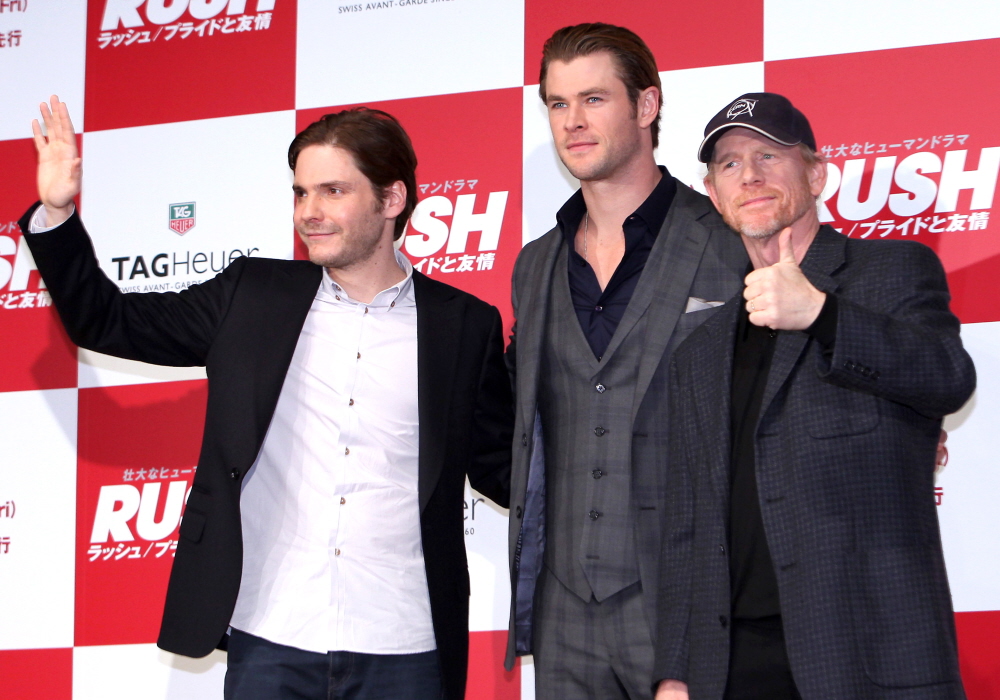 Photos courtesy of WENN.