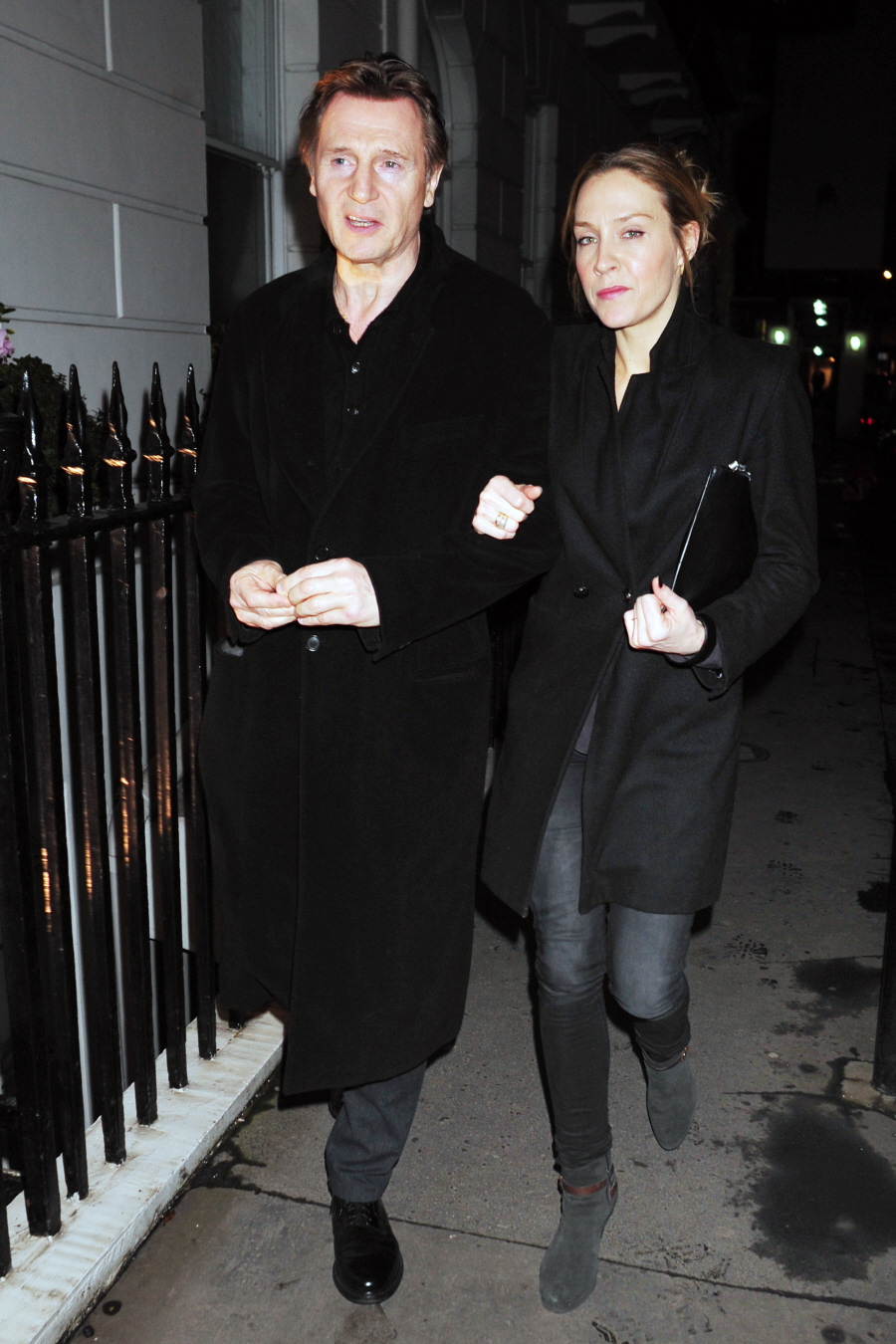 Here are some photos of Liam Neeson out and about with his still-on (??) girlfriend Freya St. Johnston last night in London. He's been in France and England for much of the week doing advanced promotion for Non-Stop. I guess he decided to stop in and see Freya. Would you like the backstory on this? It's sort of interesting.
Liam began dating Freya in 2010. In 2011, there were rumors that he had proposed to her, or was thinking about proposing. She's a good 22 years younger than him… I think she's probably like 39 years old now? And he's 61. Nothing ever came out of the engagement rumors (as far as I know), and then in 2012, there was a strange Page Six story about Liam's relations with ladies. The story made it sound like Freya was the lady he dated when he was in Europe, and when he was at home in New York, he was quietly dating a PR executive named Katy Schell. It was strange because they made it sound like Freya was Liam's "official" while Katy was a secret. I mean, it's not a huge deal or anything, he's a single guy and we don't know what the arrangement was. But after that story, we didn't see much of Freya and Liam together.
Anyway, after Liam's heartbreaking Esquire interview years ago, I've always wanted the best for him. If Freya makes him happy, so be it. I think she looks sort of smug, but then again, if it was one of us, we would look smug too. "Haha, bitches, I'm going home with this man! SUCK IT."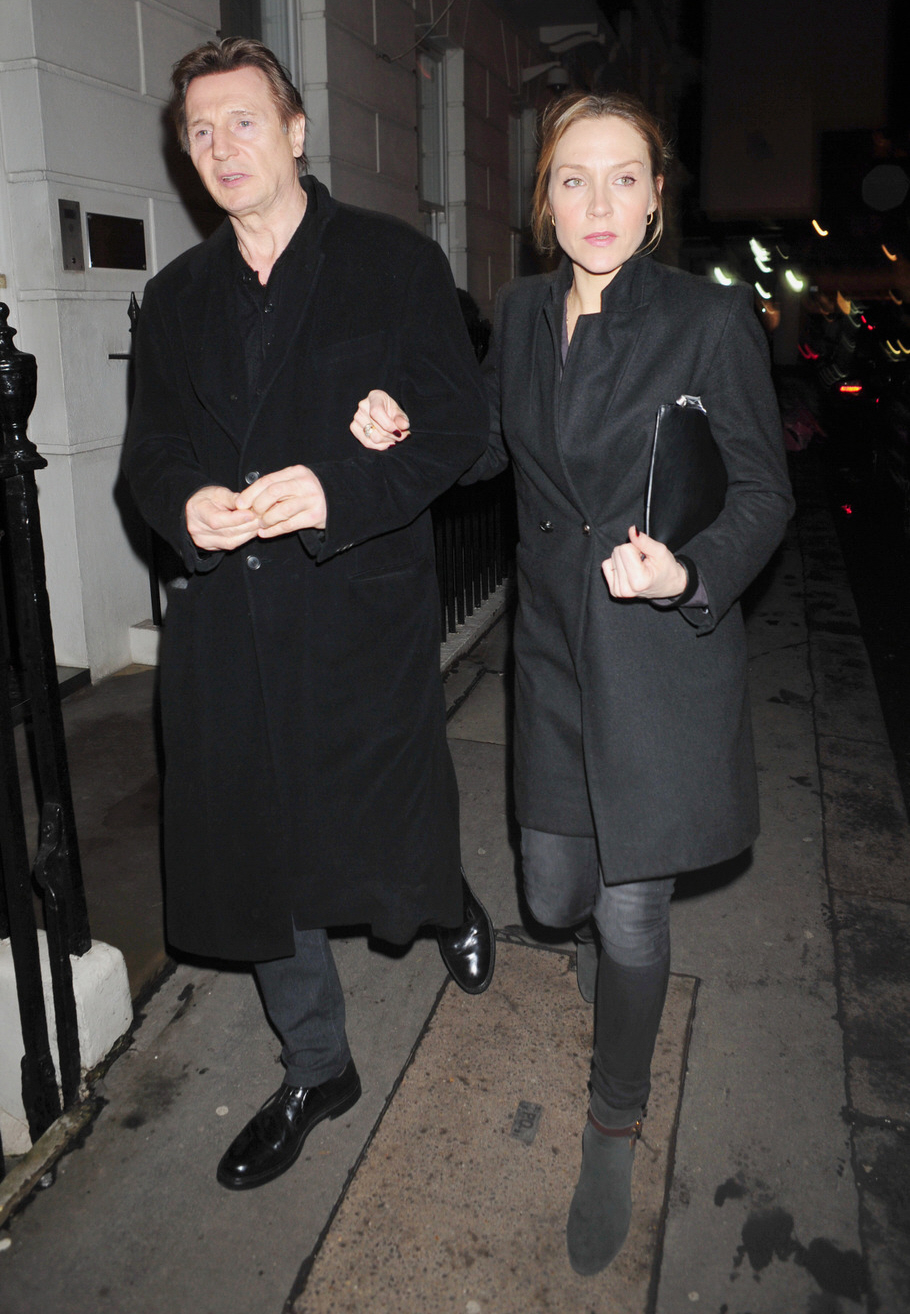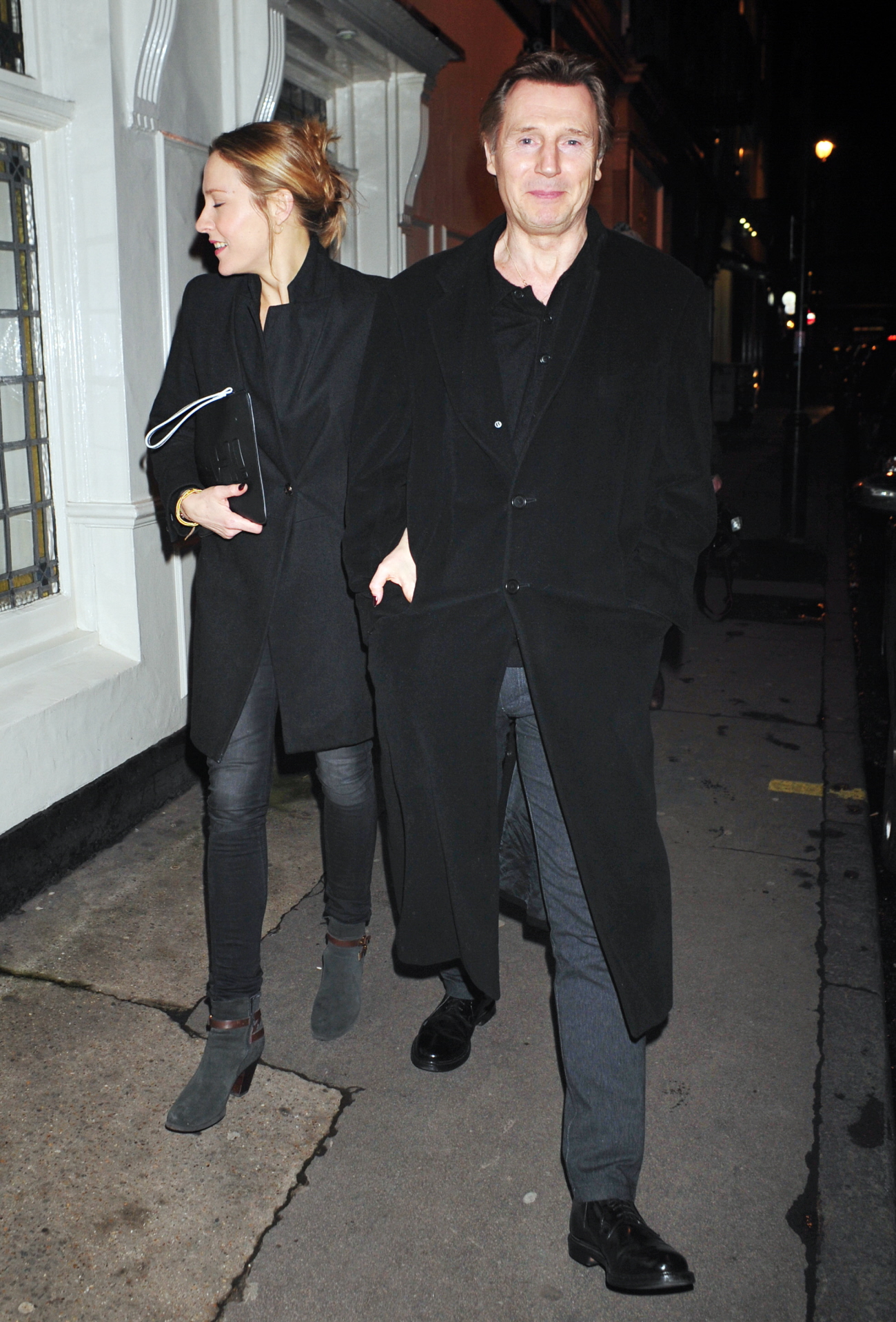 Photos courtesy of Fame/Flynet and Pacific Coast News.