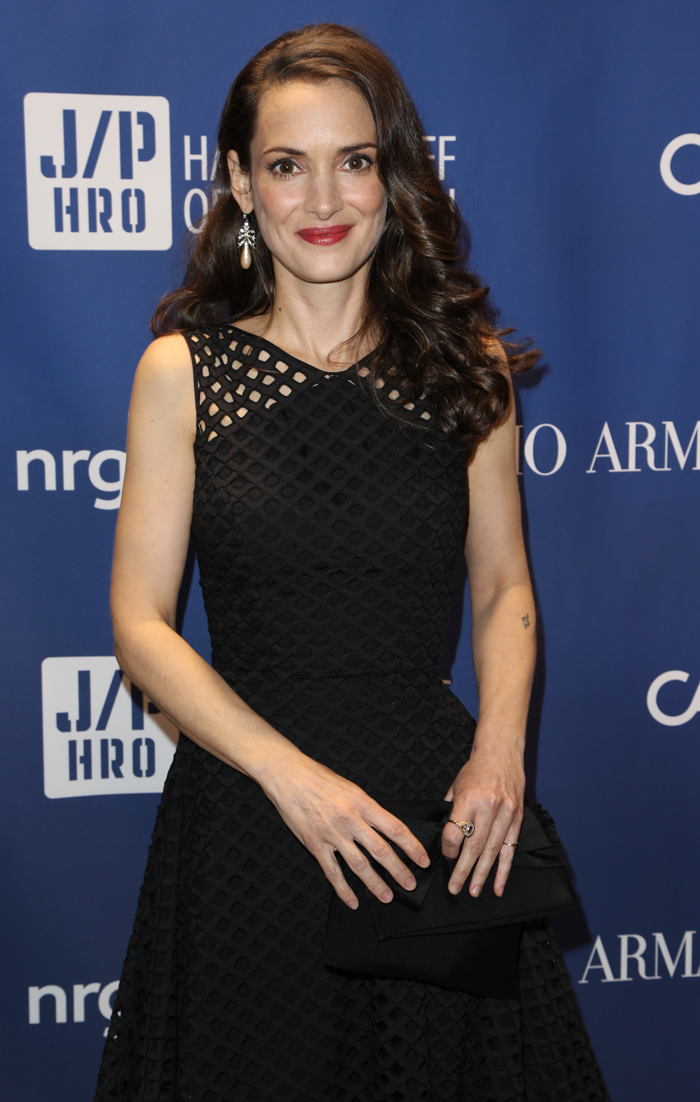 Last April, we enjoyed a wee bit of tabloid fanfiction about Winona Ryder secretly plotting to get Johnny Depp back. It was probably a made up story, but fans of Wino Forever enjoyed the prospect. Of course the tale popped up before Johnny went public with Amber Heard, and now they are engaged.
Even if Johnny wasn't with Amber, I doubt a second round would have ever worked out between him and Winona. Back in the 1990s, Johnny was so enigmatic and … throbbing. That sounds dirty, but his energy was almost primal. Now Johnny's a scarf addict who gets his jollies by cruising Whole Foods and shoving bulk food into his mouth with his bare hands. MUNCHIES.
Anyway, there's a new wrinkle in this anti-triangle. Radar Online says Winona was going to reuinite for a new movie with Johnny and Tim Burton, but now she's too disgusted to do the project. Winona believes that 50-year-old Johnny marrying 27-year-old Amber is kinda gross. I find this hilarious:
Winona Ryder refuses to reunite on the big screen with her former co-star and boyfriend Johnny Depp, because she thinks his romance with much younger Amber Heard is "inappropriate," RadarOnline.com has been told.

Although Ryder, 42, has in the past expressed the desire to reunite with Depp and his favorite director Tim Burton, who all worked together on the 1990 movie Edward Scissorhands, an insider said 50-year-old Johnny's relationship with Heard, 27, has her seeing red.

Ryder, who was Depp's girlfriend from 1989-1993, "had a respectful relationship with Johnny for years afterward, but she soured on any idea of an acting reunion after Johnny hooked up with Amber."

According to the source, Ryder was not happy that Depp allegedly left his baby mama, Vanessa Paradis, 41, for his young Rum Diary co-star.

"The way he conducted that affair really upset Winona and turned her off to Johnny," the insider said.

"The thing she especially can't stand is how all of Johnny's middle-aged friends, even Tim Burton, are cheering this relationship on like it's appropriate, when Winona is telling her own friends that it's absolutely not.

"She's pulled a 180 on her opinion of Johnny and his cronies because she thinks it's a sad cliche that he'd dump his long-term baby mama for a woman in her twenties."

Meanwhile, the source revealed, "Winona generally has become much more conservative as she hits her forties, but still is making no indication of settling down.

"She loves living alone. That's her big thing and the reason most of her relationships fall apart after the first year."
[From Radar Online]
Some people might think Winona is being catty on refusing to reunite for any future acting gigs with Johnny, but I don't see a bad attitude on Winona's part at all. I mean, I don't think she decided not to work with him out of jealousy. As much as the idea of Wino Forever is amazing in a second incarnation, the reality would be a letdown.
What I see here is Winona owning her age. Remember, she talked about how psyched she was to hit 40 and get older. She probably see's Johnny's little midlife crisis as a refusal to accept the aging process. I like how the story paints Winona as a fan of Johnny and Vanessa as a couple. I don't think Winona even dislikes Amber as a person. Winona just doesn't understand why rebellious Johnny's turned into a cliché.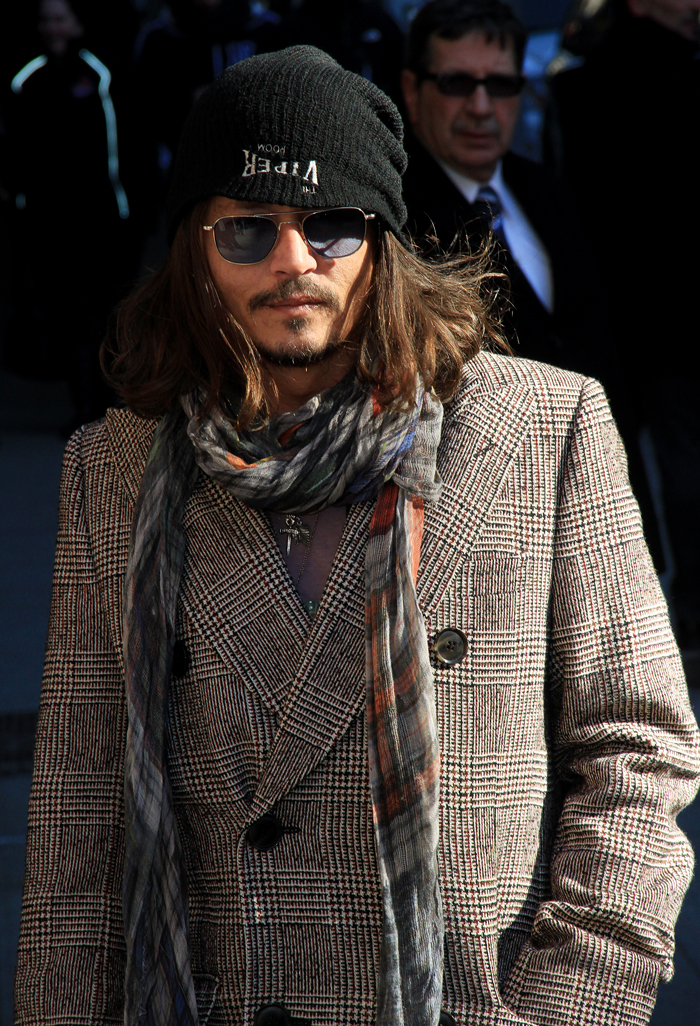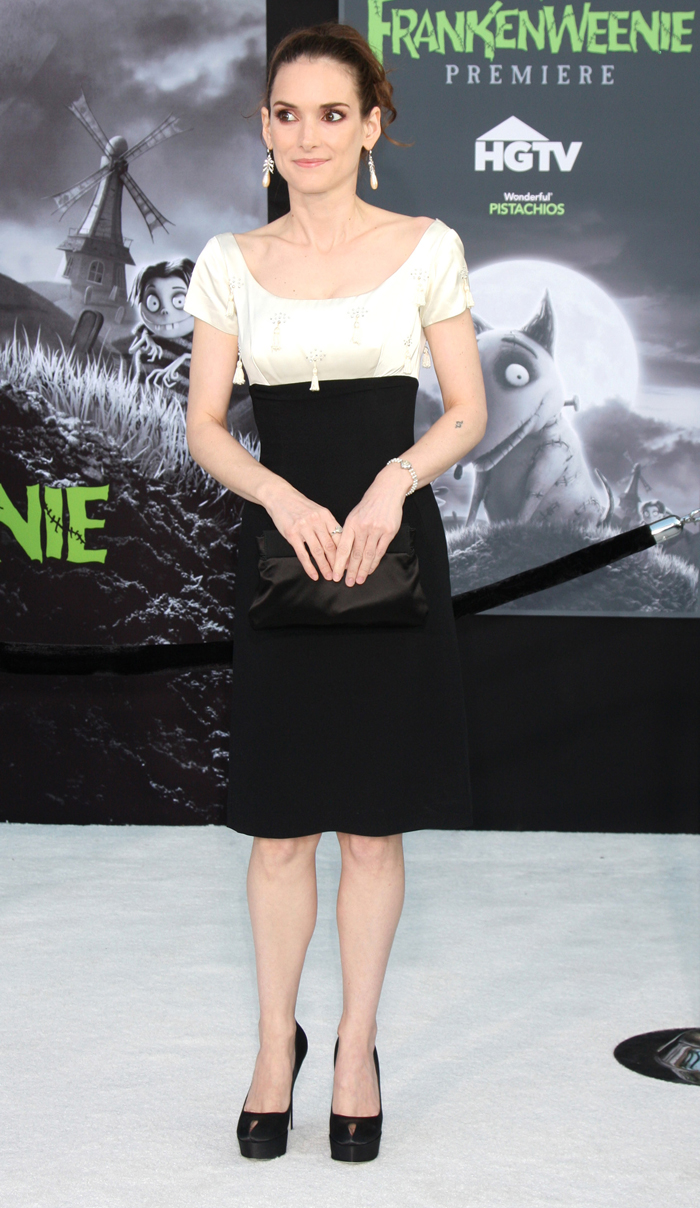 Photos courtesy of WENN