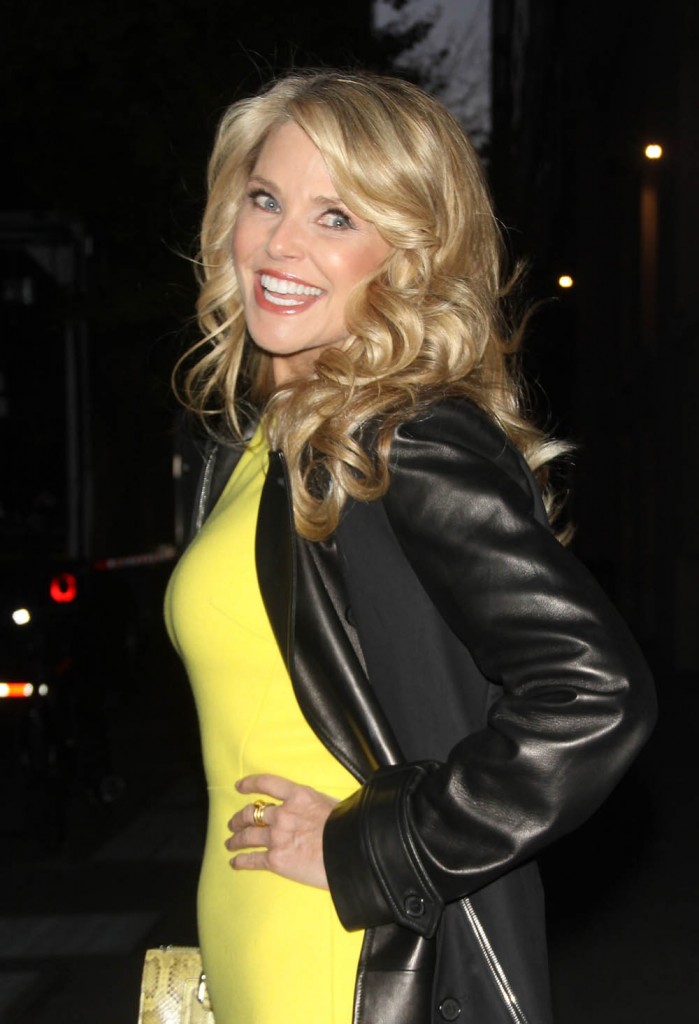 In Christie Brinkley's "Christie at 60" People cover interview, there was one single sentence that mentioned her ex, Peter Cook. I barely noticed it, but Cook obviously did, and he sent her an angry missive claiming that she was engaged in "revisionist history" and was playing the victim. As background, Brinkley divorced Cook after 12 years of marriage in 2008. At the time, Brinkley allegedly fought to have the divorce proceedings made public, a move many people thought was insensitive to her two teen children with Cook. (Christie has denied that it was her decision to make the trial public and claims that Cook spread that rumor to smear her.) It came out during the divorce that Cook was having an affair with an 18 year-old office assistant, whom he hired. Cook admitted the affair. He was also said to be addicted to online porn and to be spending thousands a month on his habit.
Following the divorce, Cook gave a poor me interview to 20/20 in which he basically blamed Christie for the fact that he was cheating on her with a teenager. He said "I was seeking a connection I could not find in my own marriage… I wanted a little acknowledgement, a little attention." After that any sliver of sympathy I may have had for the guy vanished.
So what did Christie say in her interview that Cook objected to? She claimed she went through "a miserable divorce," which is subjective, and that she's tried to be "a pillar for my kids." There was no reference in the People article to Christie receiving a settlement in her divorce, or to Cook being possibly abusive to their kids. This is all she said about him.
Christie: "My 50s weren't easy. I lost both my parents and went through a miserable divorce while trying to be a pillar for my kids. But I made it through. Now I feel on top of my game."
[From People Magazine, print edition]
Cook's email is responding to something Christie never said
Radar writes that Christie 'did other interviews which referenced that Brinkley 'won a large settlement, especially after revelation of Cook's heavy hand on the three children.'" It's not true the Christie had anything to do with that inaccurate quote. The only other recent interview I could find with Christie was on Entertainment Tonight, where she talked about possibly dating again and plugged her new hair extensions. She didn't mention Cook at all.
In fact the source for that quote is an article in Liberty Voice which Cook links in his email rant. It's not correct that Christie got a settlement, she was ordered to give Cook a settlement, and again, nowhere in the People article or her Entertainment Tonight interviews does it say this. This quote was in a poorly researched article that Christie had nothing to do with.
So how did Cook respond to this? He trashed Christie for saying she was a pillar for her kids, he also blamed her for this incorrect quote and claimed that she was being libelous. If he would have actually read the People article or watched her ET interview, he would have seen that he was only mentioned once when Christie said she went through a bad divorce. Here's what he wrote:
Christie,Over the last 8 years I have taken a lot of hits by way of your gross exaggerations, revisionist history, and self-serving dishonesty, but nothing could be more egregious than this incontrovertible lie. I let you get away with a lot for the sake our children. When you initially filed for divorce and you attempted to prejudice opinion of me by falsely accusing me of EVER being inappropriate with Sailor was the death knell for me as far as you were concerned. That was the day I took my wedding ring off.

You know I could not love or care for my children more, and that I have NEVER raised my hand to ANYONE, or surely you would not have encourage my adoption of Jack 3-years after we married. That you could so blatantly lie about such a sacred trust to position yourself as a victim once again is disgraceful. I didn't think you could get any lower in you endeavors to stay relevant in the media than through your relentless trashing of the father of your children, and I don't care about you or what motivates you to now perpetuate this horrific lie, and then to have your PR team work so diligently to see it is perpetuated throughout all possible media outlets… but I insist that you immediately demand that they work as thoroughly and dilligently to issue YOUR PERSONAL public correction/retraction and demand this libelous content be wiped from the media, immediately.

Nothing could be more upsetting than being falsely accused of being abusive to one's children, particularly given the irony that the greatest abuse these children have endured is your insistence on publicizing our trial, our divorce these many years later, and making them suffer your need for attention at any and all cost:

"Brinkley won a large settlement, especially after revelation of Cook's heavy hand on the three children."

That's just one of MANY sources carrying your line.

In PEOPLE Magazine you state your "50′s weren't easy" because you "…went through a miserable divorce (from architect Peter Cook) while trying TO BE A PILLAR FOR MY KIDS…"

There is nothing about YOU FIGHTING and CAMPAIGNING to see our divorce proceedings were publicized, making our private lives media fodder for our children to have to endure for GOOGLE eternity, making false and dishonest statements about the father of your children and making every effort to alienate the children from their father that qualifies you as being a "pillar" for our children!

http://www.huffingtonpost.com/blake-fleetwood/is-christie-brinkley-guil_b_112260.html

http://www.today.com/news/are-christie-brinkleys-kids-pawns-her-divorce-1C9012321

Is your only vehicle for building yourself up, bringing others down!?
[From Peter Cook via Radar Online]
Again, this guy is blaming Christie for an article she had nothing to do with, in an obscure source. He even links it. That's the only place that quote appears prior to this rant he made against it. He obviously didn't read her full People interview or try to consider anything beyond his rage at seeing his ex doing so well. He then linked two old editorials from 2008 which questioned Christie's motivations in the divorce. If I wasn't team Christie before, I firmly am now.
Peter, Christie and their son, Jack, in 2005: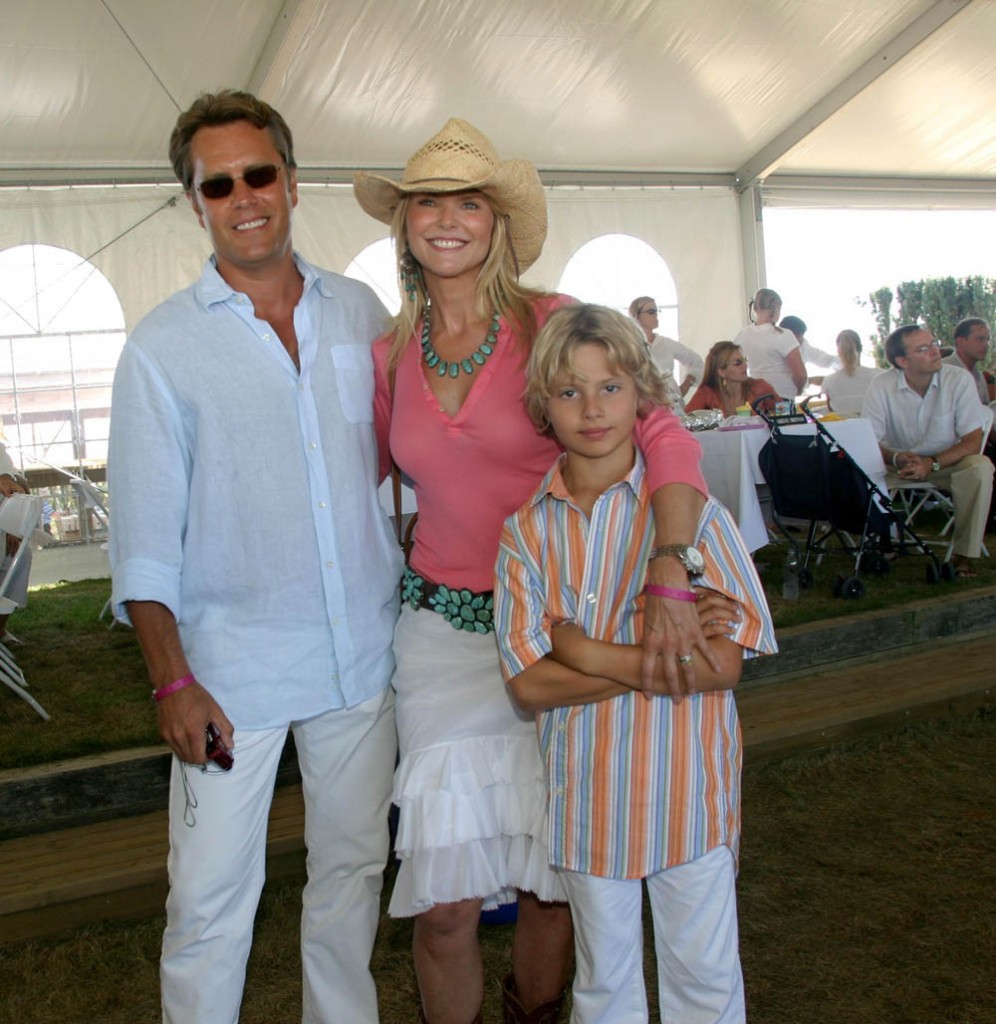 Cook with his new wife, Suzanne, in 2013.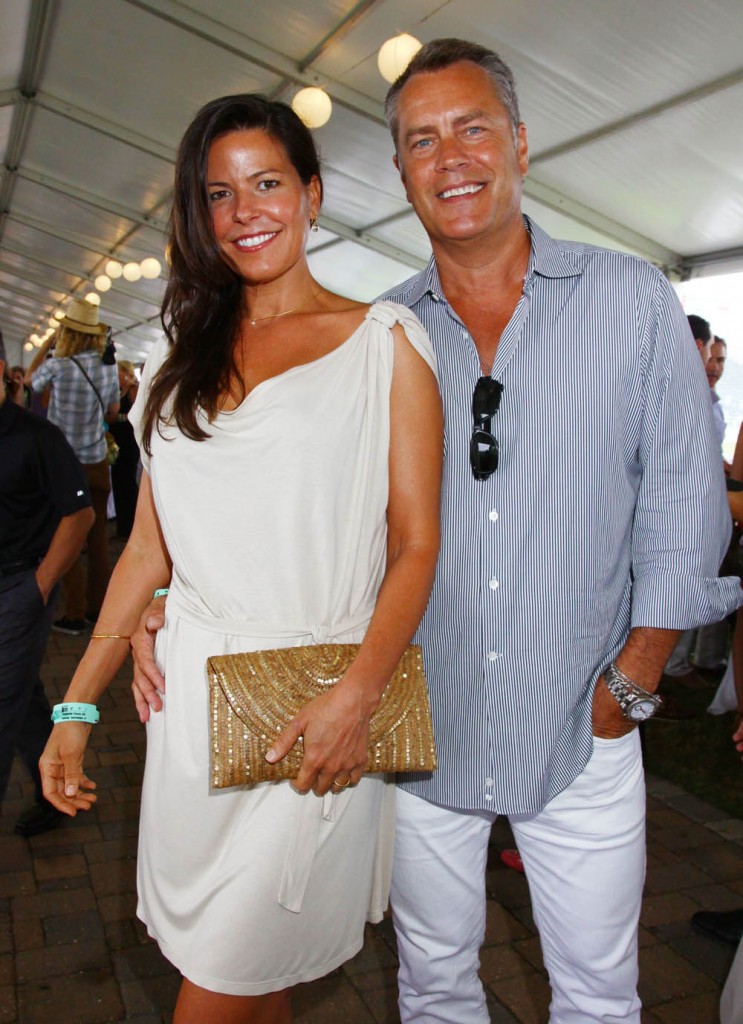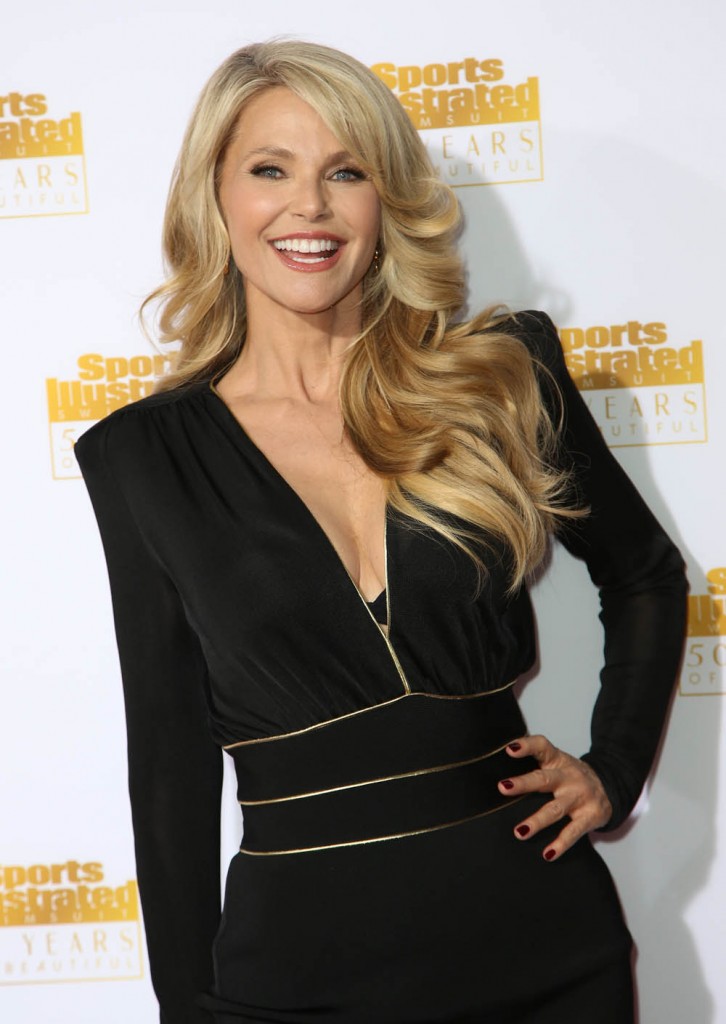 Photo credit: WENN.com