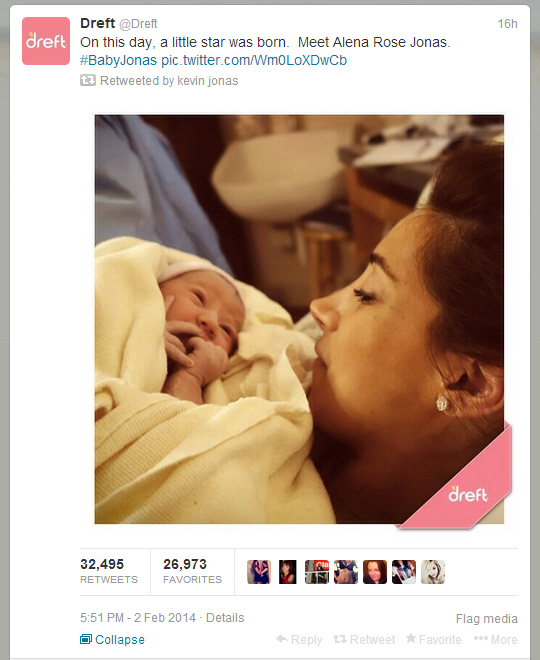 A Jonas Brother is somebody's father. Can you believe it? Kevin Jonas and his wife Danielle welcomed a baby girl yesterday. They named her Alena Rose Jonas. Allie Jonas? That's not bad. It sounds like… "Did you meet Allie Jonas? She's from Jersey and she'll be your new lab partner." Congrats to Kevin and Danielle!
There was something a little bit funny going on during the delivery though. For one thing, Kevin was live-tweeting the process. I mean, he wasn't updating for how far along Danielle was dilated (thank god), but it was a live-tweeting event. He tweeted when she went into labor, he tweeted when she was pushing and he tweeted out a photo of his newborn baby girl just minutes after she entered the world. It would have been incredibly sweet, typical new-father stuff… except that the whole process was sponsored by Dreft, which is some kind of laundry detergent specifically for baby clothes. Yes, Kevin Jonas' child's birth had a corporate sponsor. I'm surprised he didn't work the name "Dreft" into his child's name. Alena Dreft Rose Jonas.
Not to take anything away from the experience. Kevin reclaimed his Twitter a few hours later to tweet: "I'm so in love with her." Aw.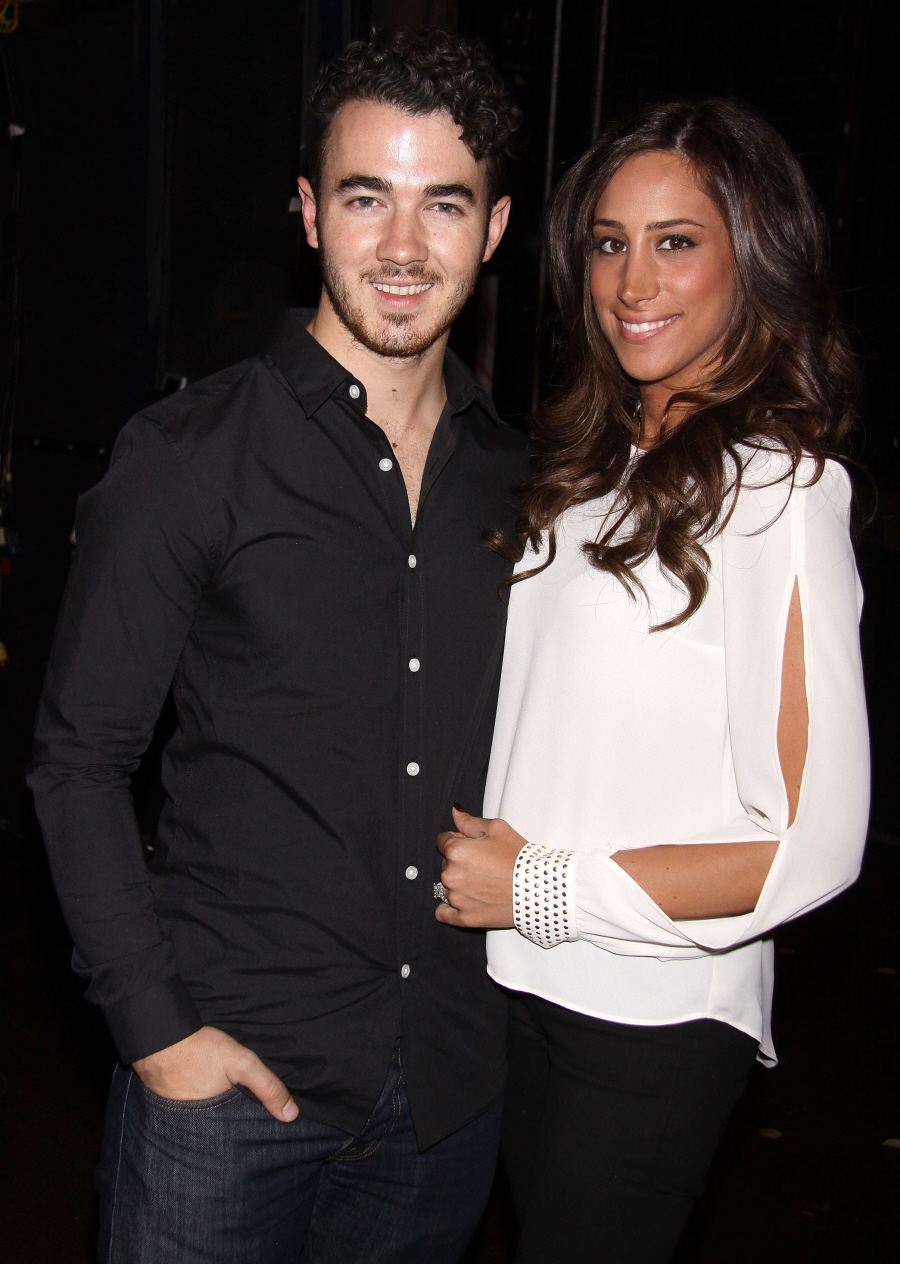 Photos courtesy of WENN, Kevin's Twitter.