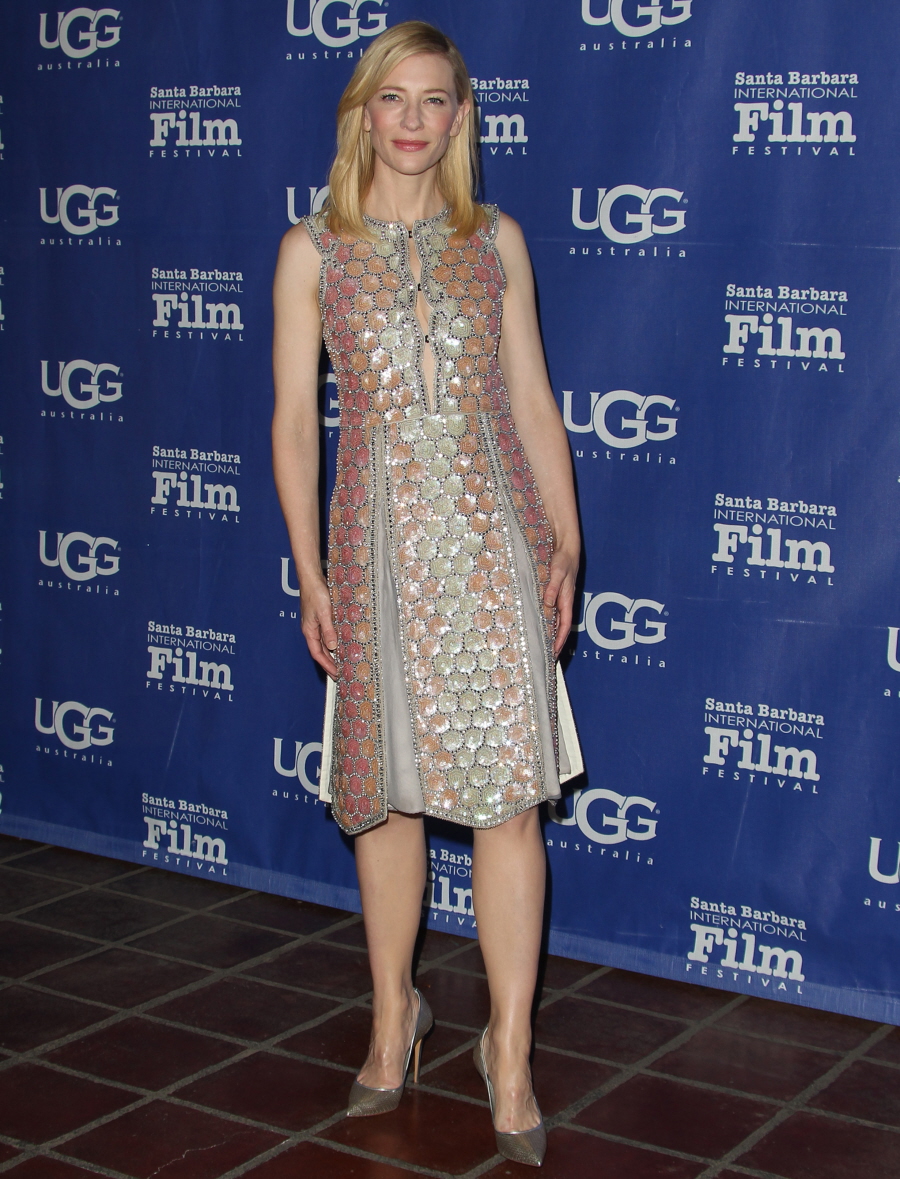 Here are some photos of Cate Blanchett at the Santa Barbara International Film Festival over the weekend. Cate was being honored with the "Outstanding Performer of the Year" Award for her work in Blue Jasmine. Cate wore this Maison Martin Margiela Spring 2014 dress. Thoughts? I think it's an interesting design, just enough sparkle to be glamorous but not too much where she looks like Vanna White. I love the dress with that cream-colored coat – that's a great look! My one complaint is the I think she should have pulled her hair back. Then this would have been perfect.
Cate made her appearance at Santa Barbara just as the NY Times published Dylan Farrow's essay about Woody Allen. Dylan name-checked Cate Blanchett specifically, I believe in attempt to call out Cate and all of the actors who work with Woody. Cate did address Dylan's essay specifically, telling THR: "It's obviously been a long and painful situation for the family and I hope they find some resolution and peace." It's worth noting that Cate is not a Woody Allen regular – Blue Jasmine was her first time being directed by Woody, and he wrote the part specifically for Cate. He's been campaigning for her too.
THR had an analysis piece on the timing of Dylan Farrow's essay, and this THR writer seems to think that the Farrow family is specifically targeting Cate and her Oscar chances:
Is Cate Blanchett's best actress Oscar for her performance in Woody Allen's Blue Jasmine as assured as most people believe? Probably — but being called out on the New York Times' website for associating with an alleged child molester certainly won't help her cause.

…The question of the minds of many is why Farrow, who has heretofore maintained a low public profile, would choose to publicly discuss her history with Allen now? The timing and focus of her piece certainly suggest, to me, that she would like to derail any chance that Allen or those associated with him on his latest film, Blue Jasmine, have of receiving additional awards recognition at the Oscars on March 2. The film was nominated for three Oscars — best actress (Cate Blanchett), best supporting actress (Sally Hawkins) and best original screenplay (Allen) — on Jan. 16, and the final round of voting will take place from Feb. 14-25.

… Last month, Allen was presented with a lifetime achievement Golden Globe Award, in absentia. Kristof writes of Farrow, "She says that when she heard of the Golden Globe award being given to Allen she curled up in a ball on her bed, crying hysterically." On the night of the presentation, Ronan Farrow, her 26-year-old brother and the host of a new show on MSNBC, tweeted, "Missed the Woody Allen tribute – did they put the part where a woman publicly confirmed he molested her at age 7 before or after Annie Hall?"

But Dylan Farrow, who described herself now as "happily married" (Kristof mentioned that she lives in Florida under a different name), noted that she has managed to handle Allen's other recent awards recognition better. "Last [month]," she wrote, "Woody Allen was nominated for his latest Oscar. But this time, I refuse to fall apart."

However, she then proceeded to rather provocatively target those who have professionally associated with Allen: "But others are still scared, vulnerable, and struggling for the courage to tell the truth. The message that Hollywood sends matters for them. What if it had been your child, Cate Blanchett? Louis CK? Alec Baldwin? What if it had been you, Emma Stone? Or you, Scarlett Johansson? You knew me when I was a little girl, Diane Keaton. Have you forgotten me? Woody Allen is a living testament to the way our society fails the survivors of sexual assault and abuse."

Only Farrow herself can say what her objective was in writing this piece when and how she did. But, whether intended or not, the byproduct of her actions may well be that some Academy members will think twice before supporting Allen or those who have chosen to associate with him on Blue Jasmine when they fill out their Oscar ballots. And while that won't matter much for Allen and Hawkins' prospects — they were both considered to be long shots well before this brouhaha — it could, conceivably, make the road to victory for Blanchett, who is a heavy favorite — having already won best actress Critics' Choice, Golden Globe and SAG, New York Film Critics Circle, Los Angeles Film Critics Association and National Society of Film Critics awards — a little bumpier.
While I found Dylan Farrow's essay powerful and moving, and I'm at the point where I believe her claims and wish that there was some way to make Woody pay for his crimes, I'm uncomfortable with this idea that we should hold someone like Cate – or any actor who has worked with Woody – responsible for his actions. I'm also uncomfortable with the idea that Dylan Farrow's op-ed comes in the heat of this year's Oscar season, and I think THR is right that it seems targeted at Cate's Oscar campaign. Just think… it was just two years ago when Woody won yet another Oscar for Original Screenplay for Midnight In Paris. Why not then? While I think Dylan has gotten to a point in her life when she's ready to discuss what she's been through right now, it does feel like the Farrow family is trying to make a point to target the actors who have worked with Woody in recent years when I believe this should all be on Woody. No moving targets.
Also, Ronan Farrow has tweeted his support for his sister and Woody's lawyers are still scrambling to issue statements.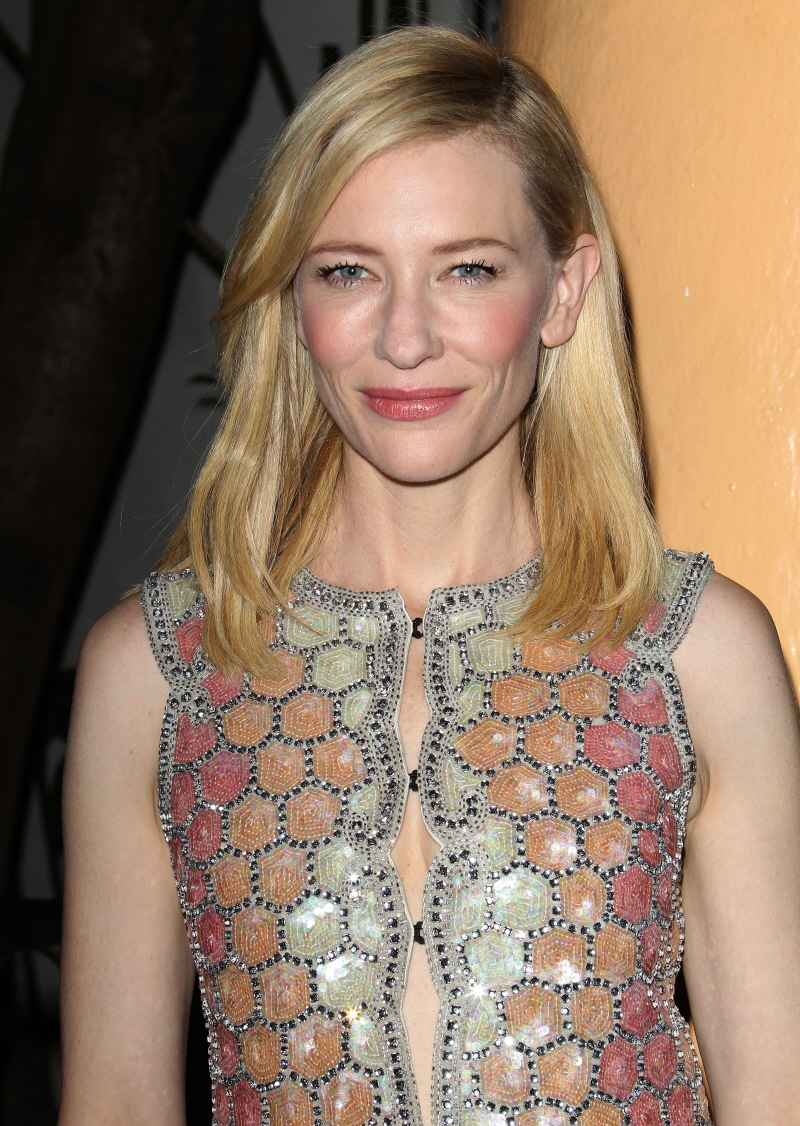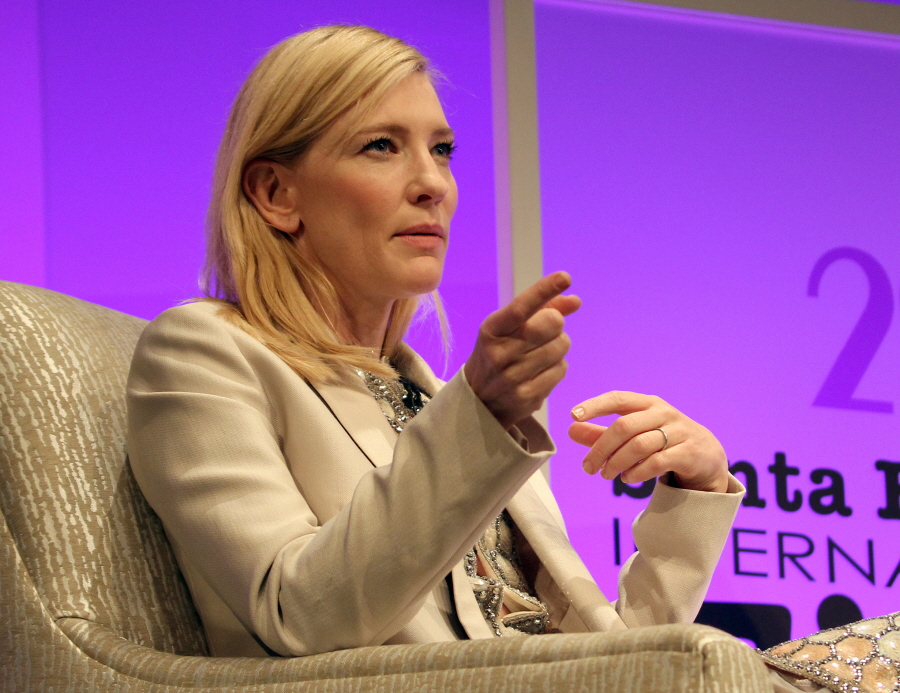 Photos courtesy of WENN.