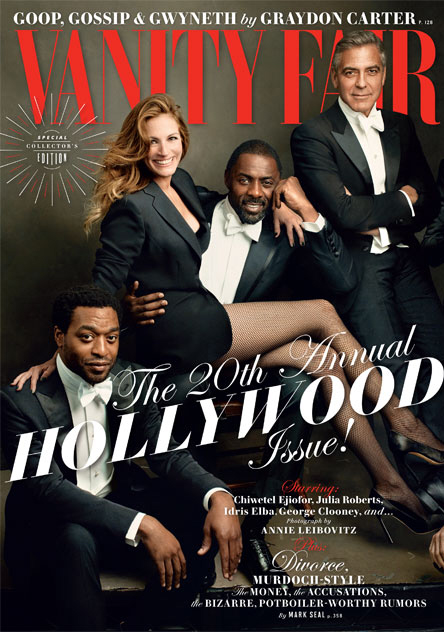 Here is the new March issue of Vanity Fair, the annual "Hollywood Issue". Believe it or not, I still enjoy the annual Hollywood Issue, mostly because VF still goes all out with their Hollywood-themed articles. For the past, say, five years or so, the Hollywood pictorials have been really boring though. Almost always, the Hollywood Issue features, like, 95% white people. But not this year. This year they put SIX black actors on the cover, with two black men getting the very front of the issue (the part that everyone will see).
Now, of course, I would have preferred to see less Julia Roberts, especially because GET OFF OF HIS LAP. Look at her face! She's like, "Haha, I get to sit on Idris! JELLY?" And she's also got her hand on Chiwetel Ejiofor's shoulder and I wish she wouldn't. But I am glad to see Chiwetel and Idris on the cover especially, because they've both had good years and because it's long overdue to see them on major magazine covers.
Shall we talk about lovely Lupita Nyong'o? In the fold-out, Lupita is dead-center in that fantastic Calvin Klein gown. How can you see anyone else? Gorgeous.
The cover also features: George Clooney, Naomie Harris, Jared Leto, Brie Larson, Michael B. Jordan (YAY), Lea Seydoux, Margot Robbie and Chadwick Boseman. It's particularly nice to see Michael B. Jordan and Naomie "arrive" because they've both been working forever.
You can see more from The Hollywood Issue here.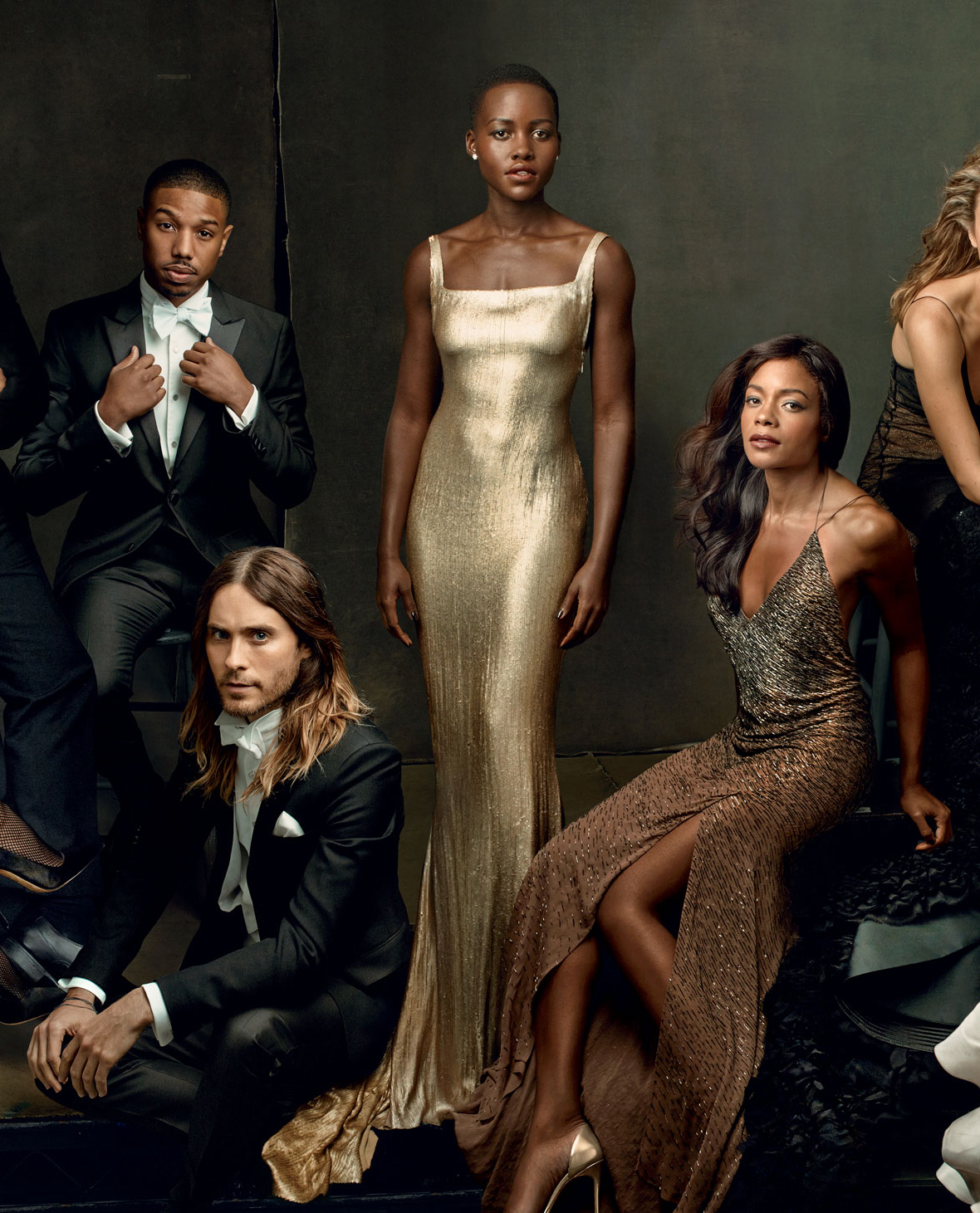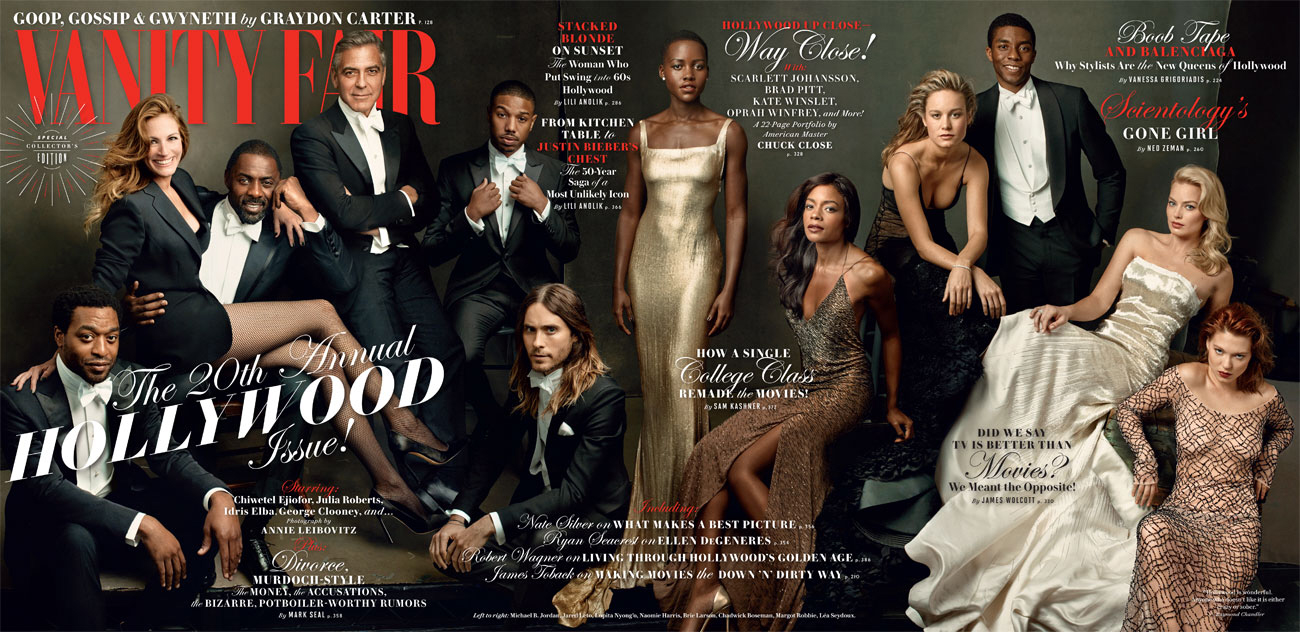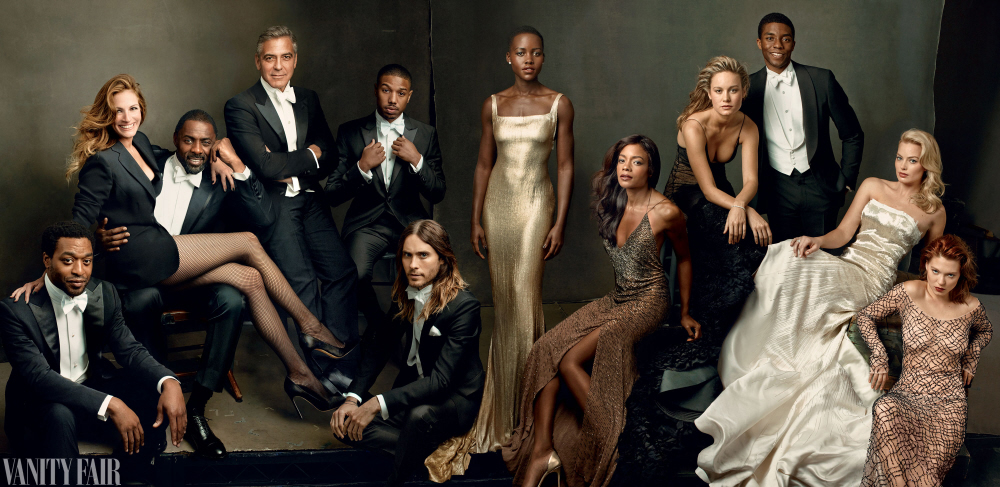 Photos courtesy of VF.