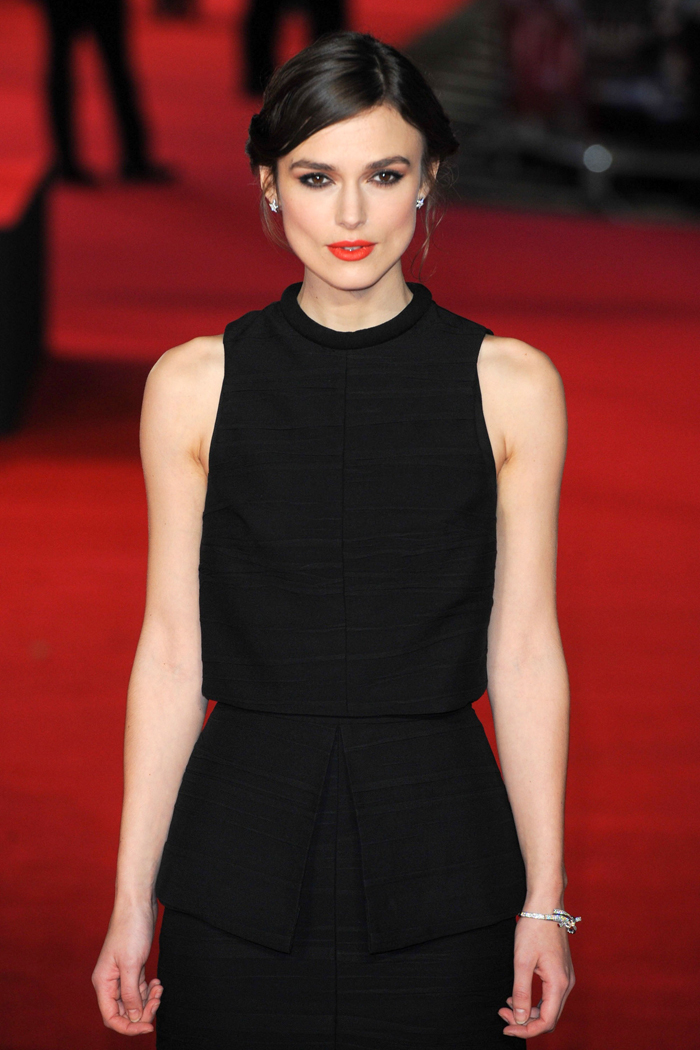 Keira Knightly is doing the rounds to promote her role in Jack Ryan: Shadow Recruit. The movie looks way too Bourne-y to be something I'm interested in watching, but I dig that Keira has stepped outside her comfort zone for a popcorn flick. Of course it's easy to forget that she appeared in three Pirates of the Caribbean movies too, so she has some familiarity with blockbuster movies. Most people still think of Keira as the girl in the corset though. She's often the best part of otherwise overwrought period movies.
*cough Anna Karenina *
Keira plays the tough girlfriend in this latest movie. I don't know how much ass kicking she does, but she plays a doctor who discovers that her man, Jack Ryan (a spiffed-up Chris Pine), leads a secret life. She follows him to Moscow where he's chasing baddies around. The critics will dislike Jack Ryan, but the film is expected to make a ton of cash, which is good news for Keira. I like Keira a lot these days. I used to think she was snobbish, but she's let her hair down in her newer interviews. It's super cool that she keeps repurposing her wedding dress, and her thoughts on feminism and motherhood began a grand conversation. Keira just sat down with the Express to discuss those long-standing rumors of anorexia:
Her latest career curve: "When I finished doing Anna Karenina, I realised I'd been playing characters who died, or to whom something horrendous happens, for about the last five years. That's why I fancied doing something fun."

On Jack Ryan: Shadow Recruit: "It's piece of pure entertainment — a really great, old-school, Hollywood thriller. I've never done one of those before but it's a genre I've always liked, as long as you combine action with proper storytelling. And this is a great script — a real page-turner. All it needed was a proper storyteller to direct it. Ken [Branagh] basically said, 'Oh, go on, do it!' And I went, 'All right, then.' I was interested in the idea of what happens to a relationship when there is a secret — when there is something that can't be discussed. That's something that can tear two people apart even though they are completely in love."

Fending off rumors of anorexia: "I've got a lot of experience with anorexia. My grandmother and my great-grandmother suffered from it and I had a lot of friends at school who suffered from it, so I don't think it's anything to be taken lightly."

She doesn't diet or exercise: "The very thought of a diet makes me want chips and ice cream, and I just hate going to the gym. The most exercise I get is turning on the TV."

She grew up in the biz: "When I was little, we did manage to go on holidays, but there were periods when my parents were totally out of work and didn't know if they could keep the house. So I've always known this is a very insecure profession. There was never anything else. I wanted to be a part of my parents' world, even though I knew there are times when you're unemployed, and if you have five years of working constantly that's beyond lucky."
[From The Express]
The way Keira talks about her family history of eating disorders makes me believe her when she denies having an eating disorder. She's probably one of those lucky people who can get away with eating whatever she wants and not exercising. Keira has previously revealed how she loves baking and specializes in gluten-free goods. So maybe she's a bit more health conscious than she lets on, but I don't think she stresses over it.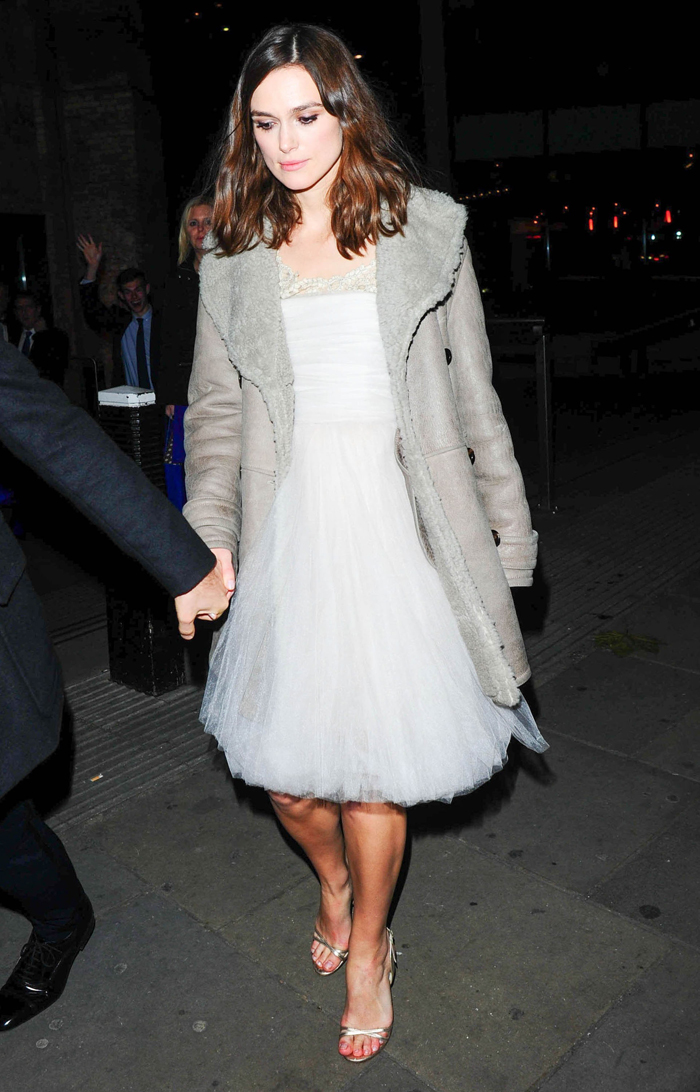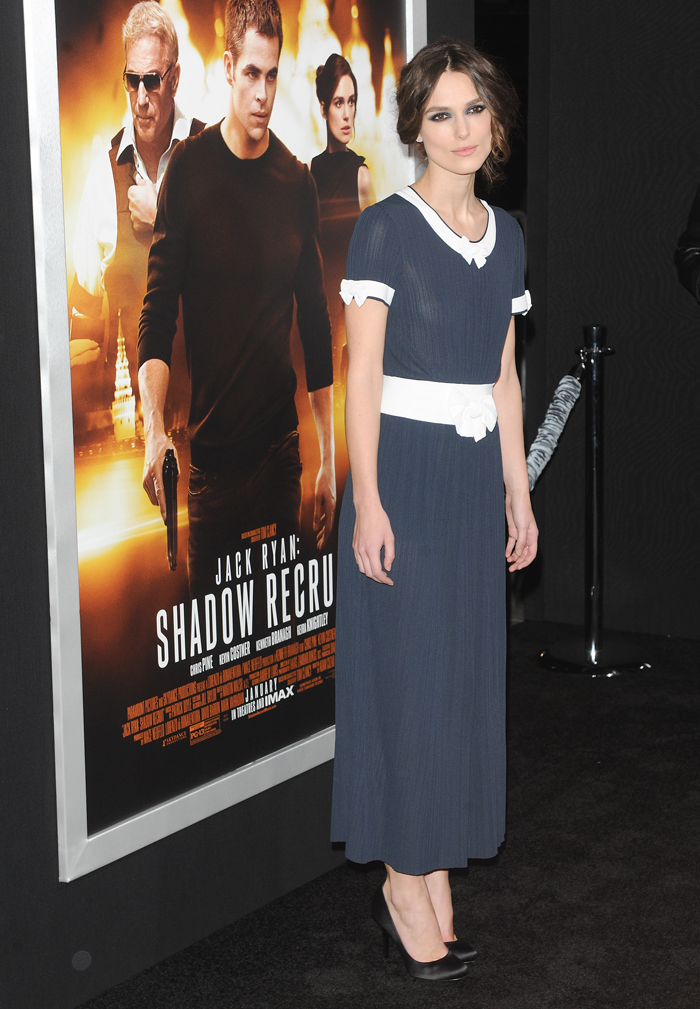 Photos courtesy of Fame/Flynet & WENN