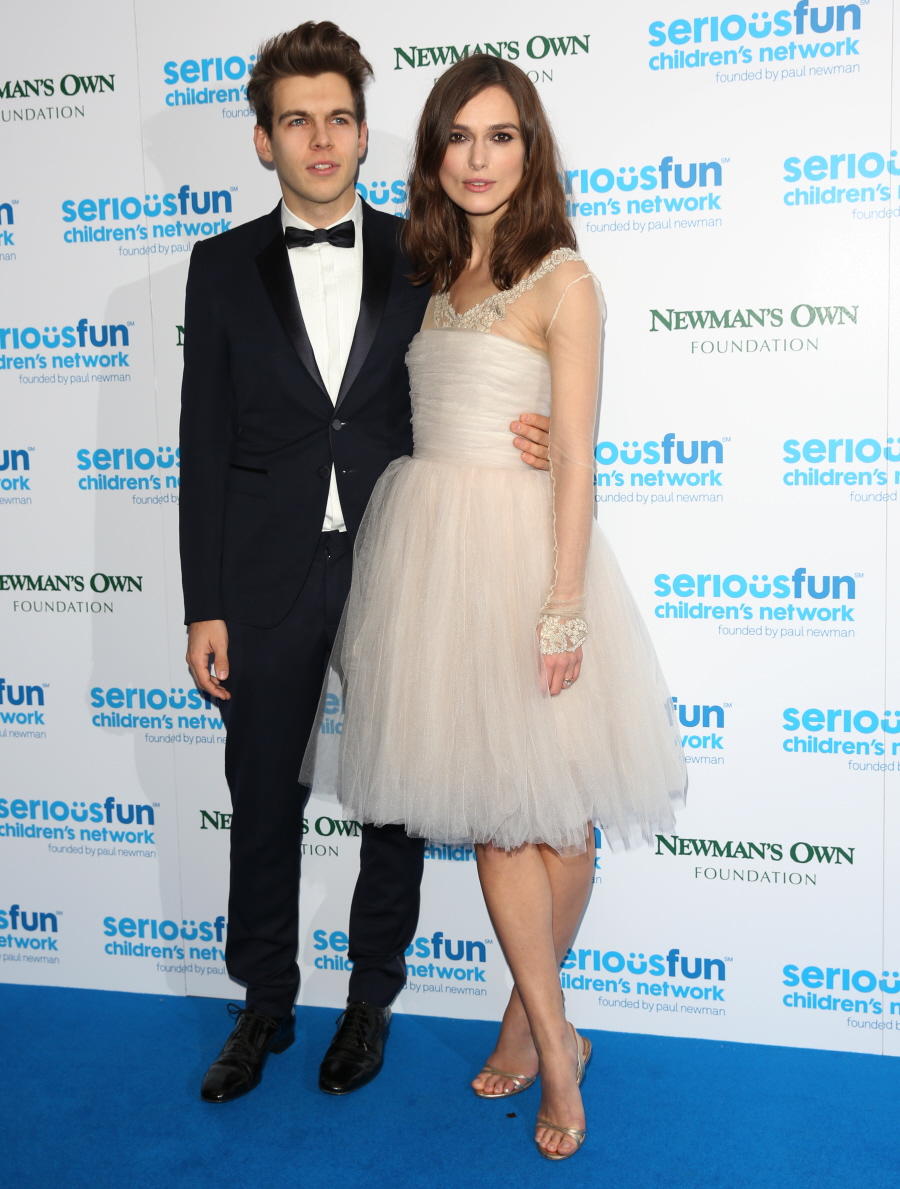 I don't really have strong feelings about wedding dresses. I've never been married, but when I plan my wedding to Benedict Cumberbatch, I imagine it will be a small affair and I'll probably wear a very simple white or off-white dress with some kind of fabulous sweater coat, perhaps in grey or light blue. Is this idea terribly offensive to the wedding gown purists?
Well, I have to say – Keira Knightley seems to agree with me, that a wedding dress should just be a pretty dress and if you want to re-wear it, you should. These are some photos of Keira at a charity event last night in London. This Chanel dress – which photographs like off-white but is in reality a pale pink – is her repurposed wedding dress. She wore this dress (sans the sheer sleeves) to her French country wedding to James Righton last year – you can see the wedding photos here. This is actually the third time Keira has worn this dress to a major event – the first outing for the Chanel was back in 2008, to a pre-BAFTA event. Then she recycled it for her wedding, and then again last night.
Is this wedding-gown heresy? I think it's kind of cool. I like that Keira didn't, like, go to Vera Wang and have some huge princess gown made for the event. It would have felt un-Keira-like. This is who she is – a thrifty hipster girl who loves her Chanel party dress so much that she re-wears it often.
PS… James Righton looks super-cute in these photos. I have a growing respect for Keira's taste in pretty boys now that I've seen more of Jamie Dornan and Rupert Friend. Right? She likes 'em pretty and hot.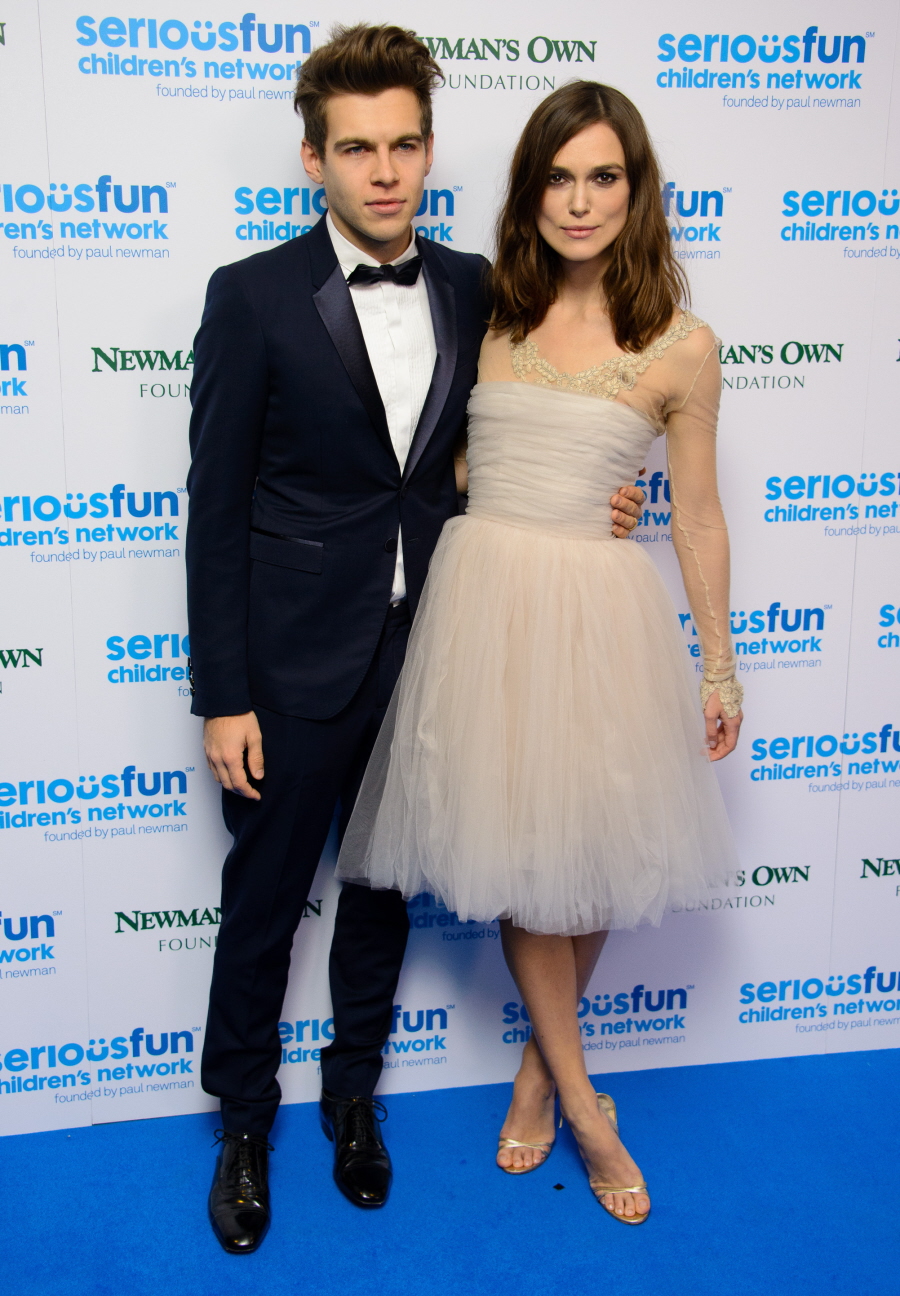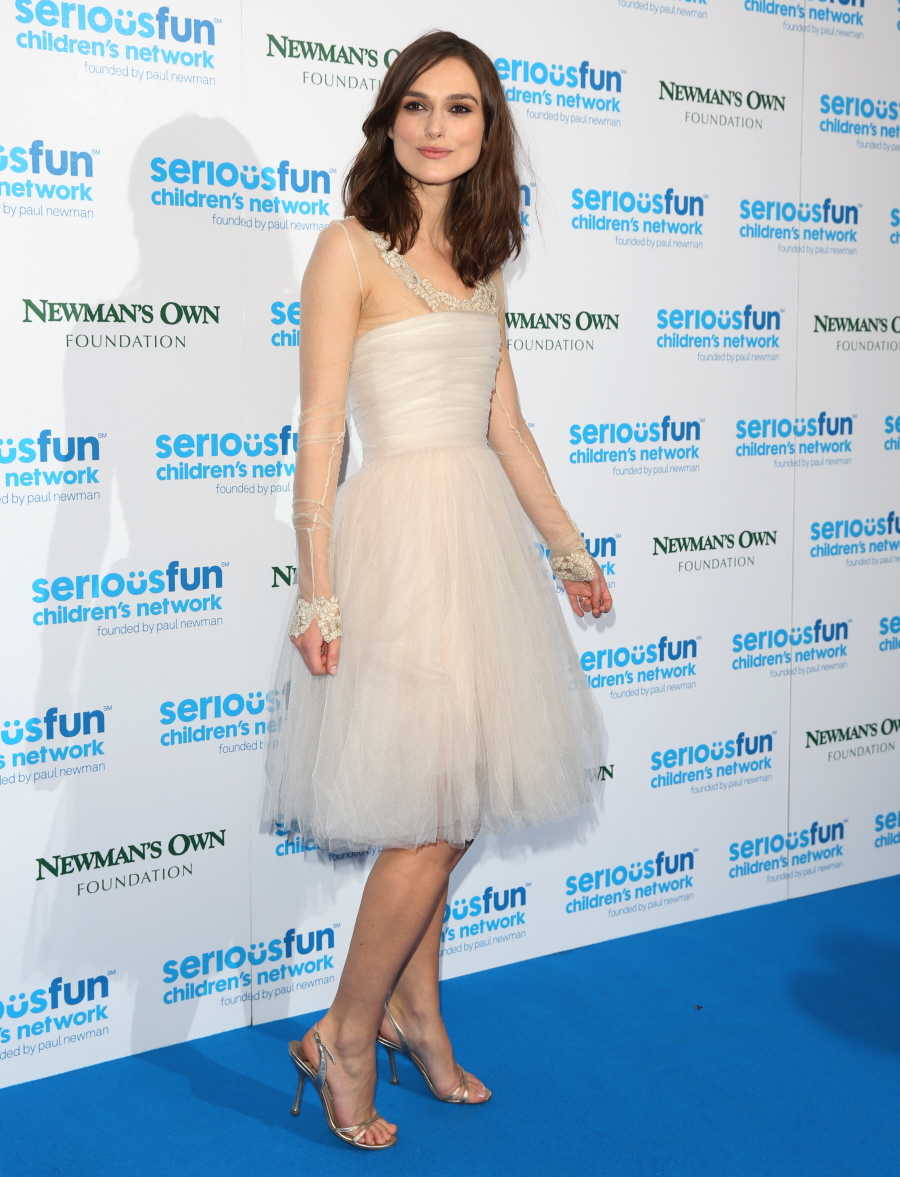 Photos courtesy of WENN.