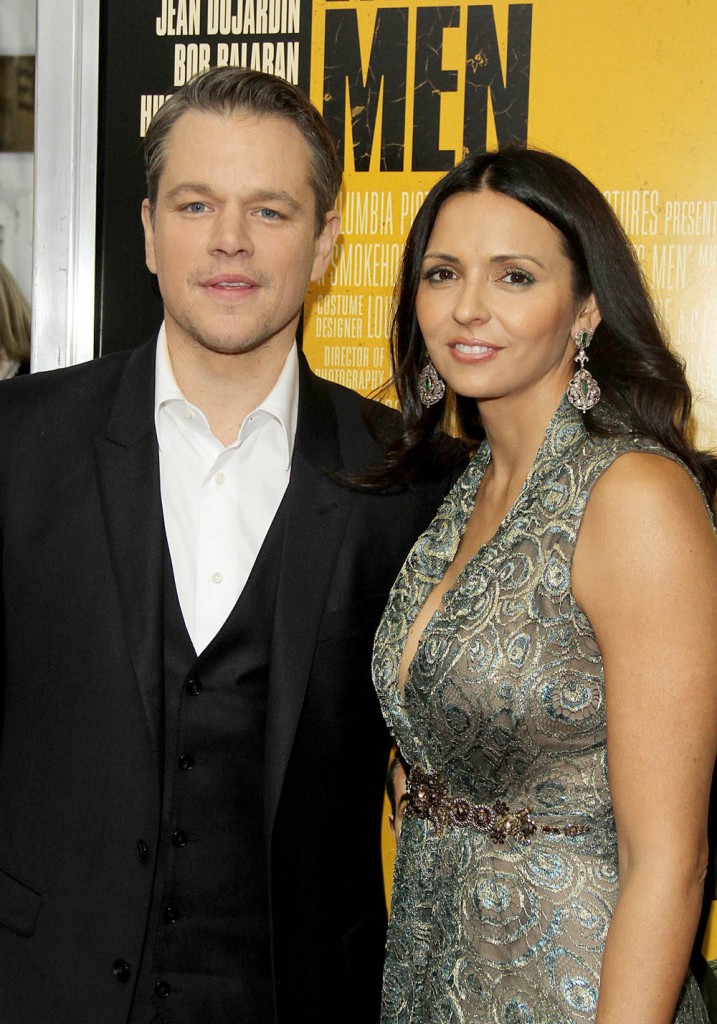 These are photos of Matt Damon and his wife, Luciana, at the premiere of The Monuments Men in New York last night. Kaiser has more photos from the premiere, including Cate Blanchett, George Clooney and Jean Dujardin. I don't have a designer ID on Luciana's dress, but I'm assuming it's Naeem Khan as it looks like his other designs and the Damons are close friends of the Khans. The dress is a little fussy for me with the elaborate pattern and the jeweled empire waist, but Luciana sure looks gorgeous in it.
Matt was on Good Morning America yesterday to promote Monuments Men, which is out on Friday. I can't wait! As Kaiser mentioned, Matt's co-star George Clooney covers Variety, with his big mug front and center. Damon is doing his part too, although I'm saddened by that fact that he doesn't get as much publicity. It's just accepted that everyone loves Matt Damon (I mean, I accept that, I'm sure he has his detractors) and he doesn't get as much attention as more controversial actors. Maybe that's a testament to what an excellent actor he is; he's convinced us that he isn't worthy of our gossip. (I love Matt! I'm just saying that he's not like Affleck, he won't tell you his issues and he's very careful about his public image. He doesn't give the tabloids anything to go on. He's also a genuinely great guy.)
The first thing that Robin Roberts asked Matt about was the death of Philip Seymour Hoffman, whom he worked with in The Talented Mr. Ripley in 1999. (If you haven't seen that excellent movie yet, it's on Netflix instant.) I started crying when Damon talked about Hoffman. He said "He was one of the best actors that ever lived without a doubt. And he was an even better person. He was a beautiful person. It's horrible."
Matt then talked Monuments Men, which tells the true story of the art curators and historians who were recruited into the army specifically to save priceless art seized in Germany during World War II. He said that there were no Monuments Men during the war in Iraq ten years ago and that was a real tragedy. (More on that.)
Robin brought up the issue of Matt directing someday, and he said "Sometime, if I can take time away from all these kids. It's really a logistical issue for me. I like to be home." I'm telling you, Matt is on script. That doesn't mean this isn't an accurate version of who he is, he just plans his image carefully.
Matt's mom, Nancy Carlsson-Paige, is a professor of early childhood education and she recently penned an article for CNN titled "How to raise a grounded, creative child." She details how she tried to help Matt develop into the man he is today by helping him "build inner security, confidence and a strong inner moral compass." She sure did a great job. Matt's mom also has a book out called Taking Back Childhood: A Proven Roadmap for Raising Confident, Creative, Compassionate Kids.
Here's Matt's GMA interview:

And here's the trailer for Monuments Men.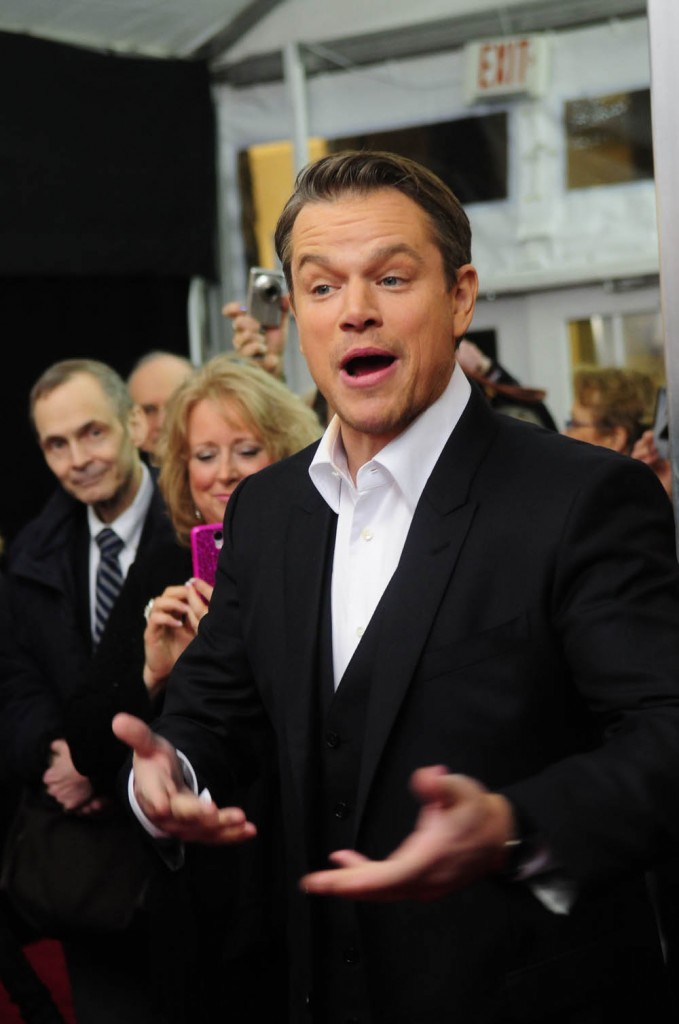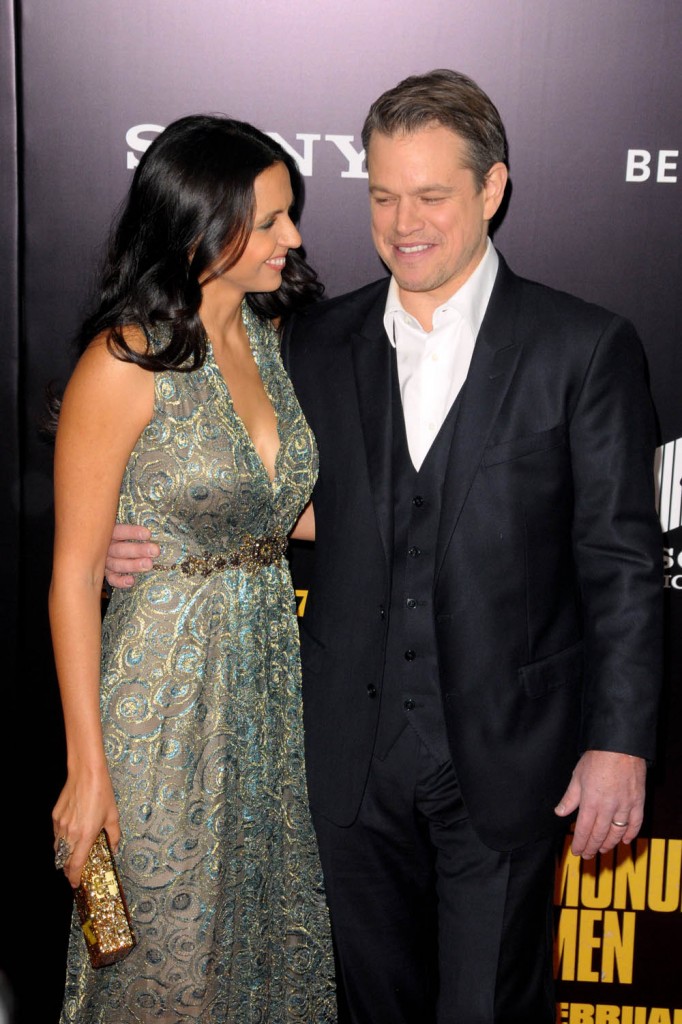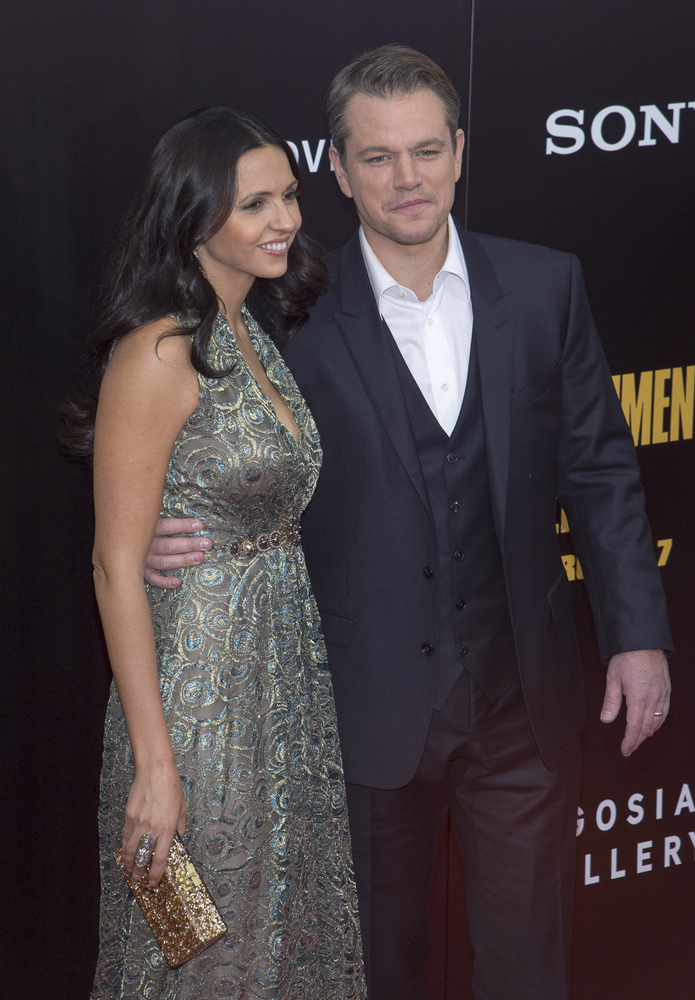 Photo credit: WENN.com and PRPhotos