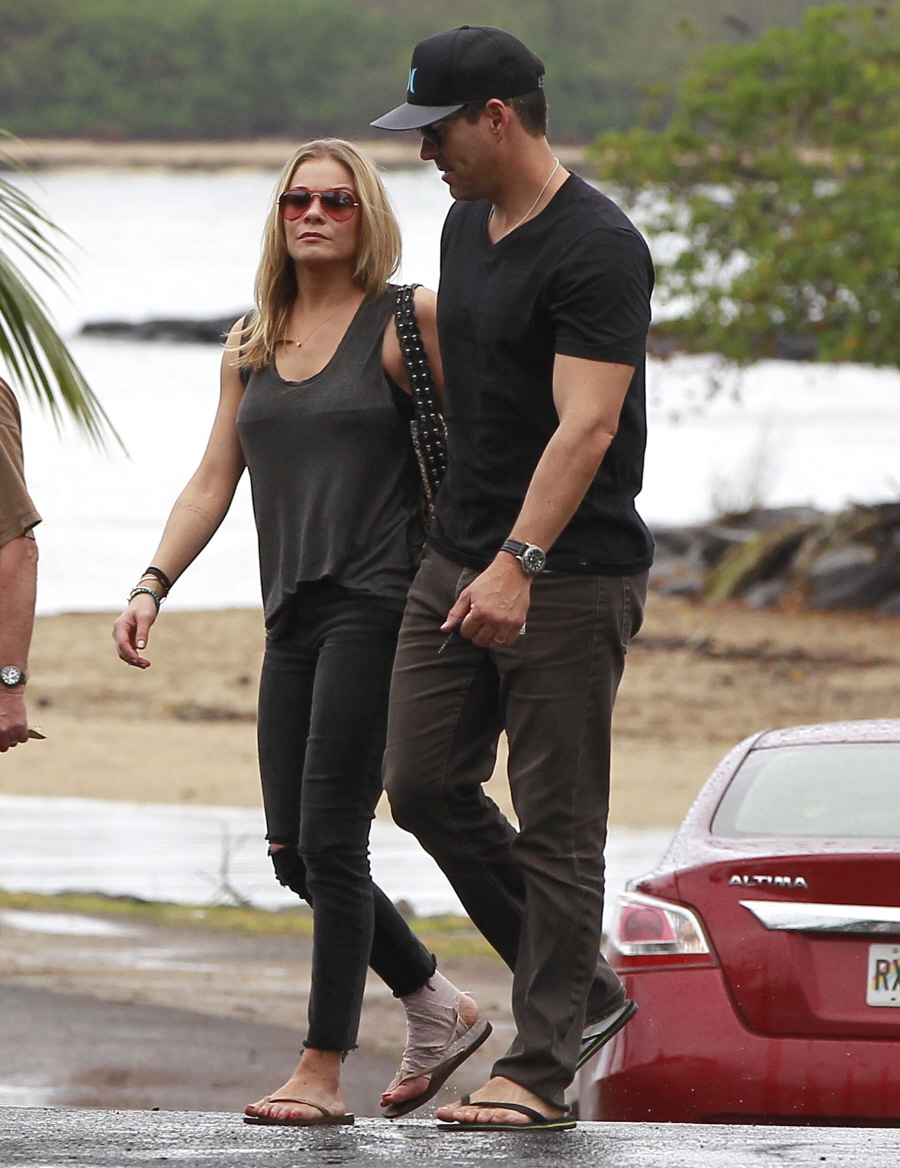 LeAnn Rimes is INJURED, y'all. What happened?! LeAnn and Eddie are still on their working vacation in Hawaii, sunbathing, swimming, surfing, filming their reality show and hanging out with the sharks. And something must have happened to LeAnn, because in these new photos from yesterday, LeAnn is sporting an Ace bandage on her foot. LeAnn is always injured! She might just be one of those accident-prone people. Or maybe she's just having a phase where she gets sick/injured a lot. I went through a phase like that in 2012 – I just kept getting sick with everything going around, then I messed up my ankle.
Of course, the other possibility is that LeAnn just likes for Eddie to play nursemaid. Or that she wanted some dramatic medical crisis for the reality show. Or that she legitimately got hurt while she and Eddie were swimming with the sharks. LeAnn was tweeting about their shark-swim and posting photos on Twitter, but she hasn't explained her injury yet.
I feel like we should do Crack Mad Libs on this one. How did LeAnn injure her foot? Theories?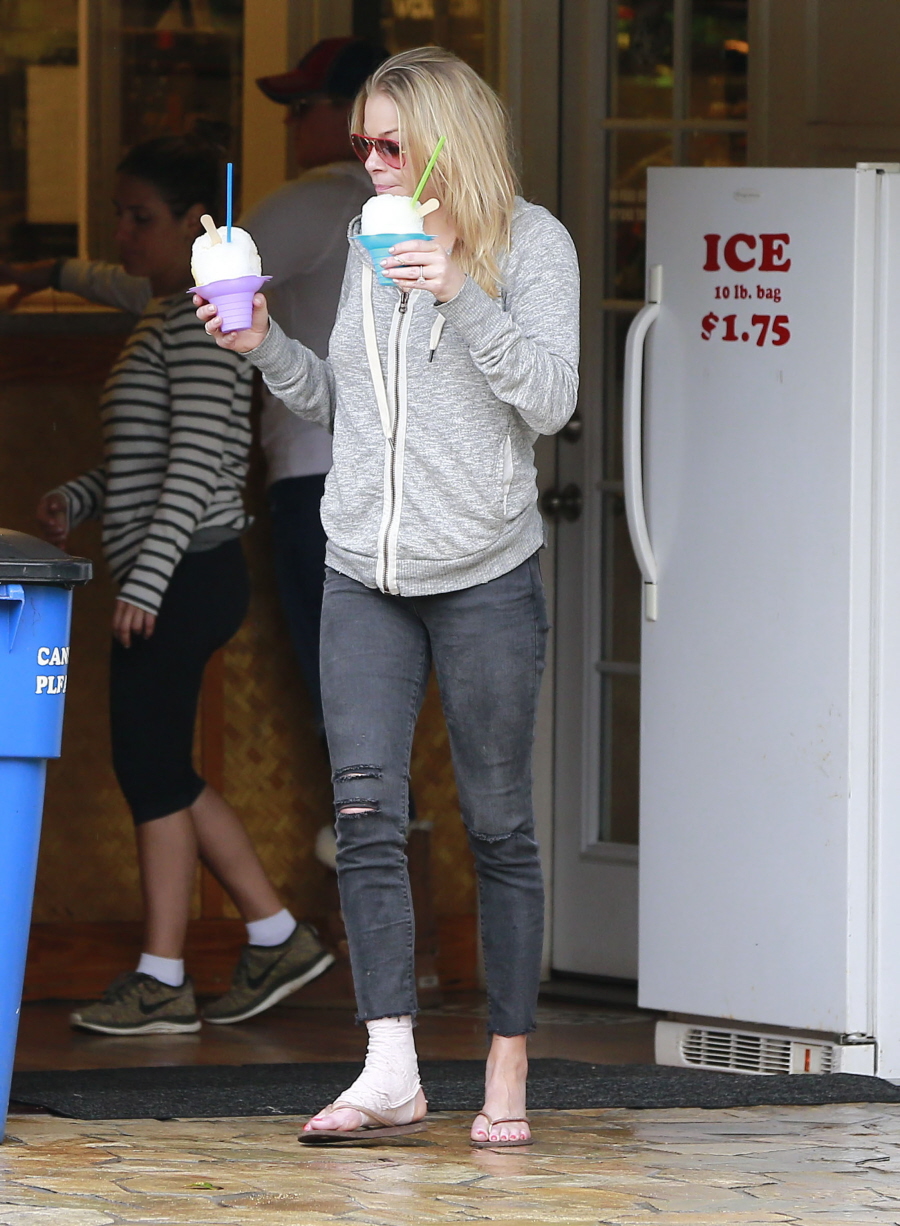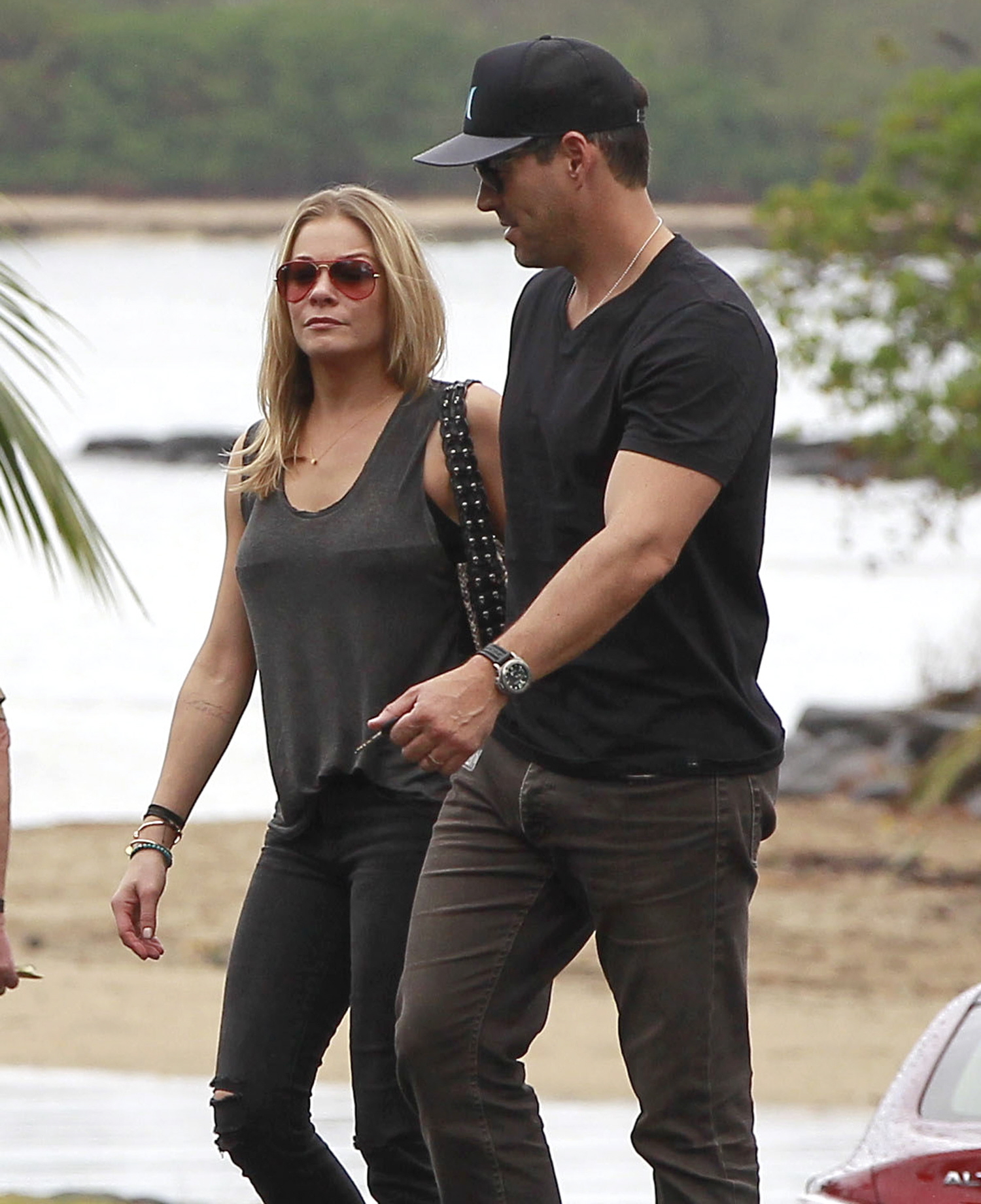 Photos courtesy of Fame/Flynet.