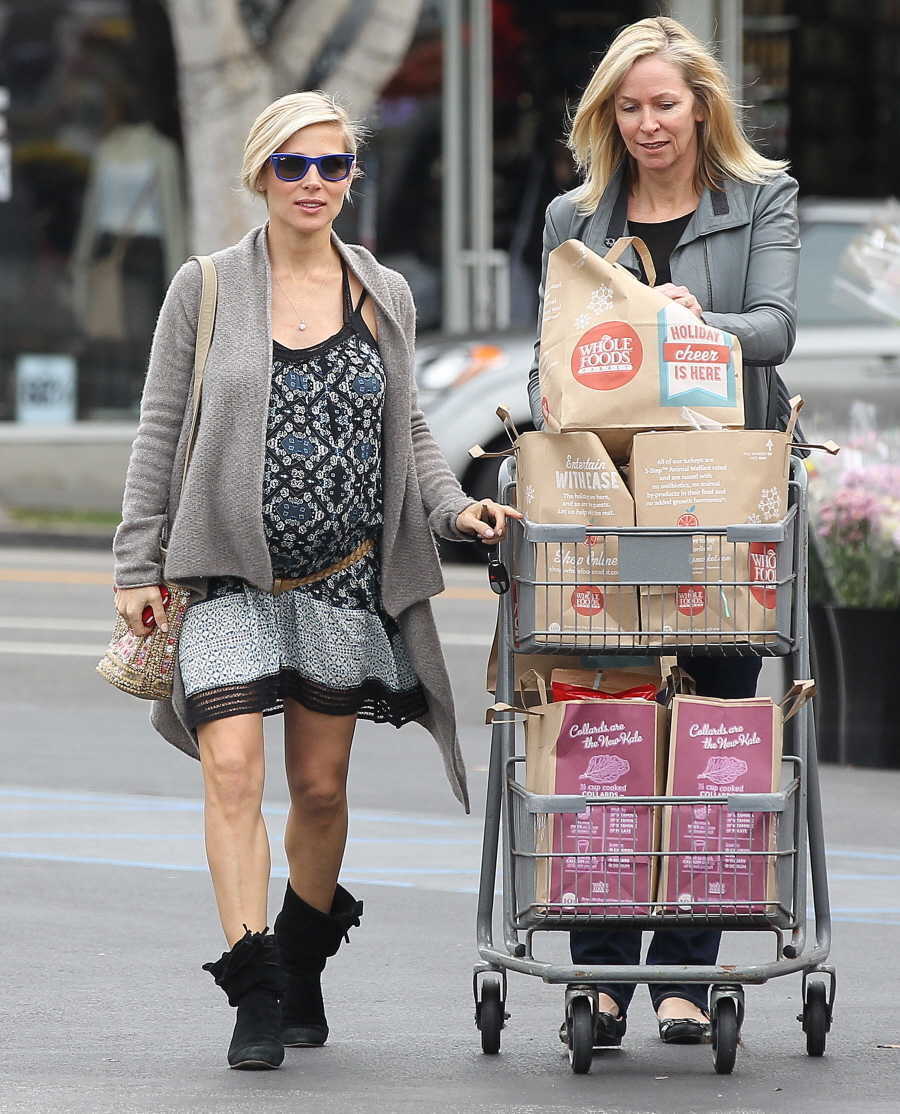 Here are some new photos of Elsa Pataky out with… well, they're saying that this is Chris Hemsworth's mom. Is it? I don't know enough about the Family Hemsworth to say. I'll buy it, though. Chris and Elsa seem to spend a lot of time with their families and their parents are always visiting them on location or when they're at home in LA. I guess it's a grandchild thing – the grandparents are coming to spend time with India Rose, and to help Elsa as she's currently pregnant with twins.
And how! She looks really big to me all of a sudden. I don't feel bad about saying that either, because Elsa wants us to look at her belly. That's why she's wearing that belt with her hippie dress. She's emphasizing her "bump". We still don't really know when she's due, but I guess it's relatively soon. She looks bigger now than she did when she was pregnant with India, but that could be because she's carrying twins this time.
Thoughts on those boots? I was going to say they looked comfortable but then I saw that heel. Not so much. I would fall in those boots. But I wouldn't wear them in the first place. However, I would wear the hell out of that cardigan.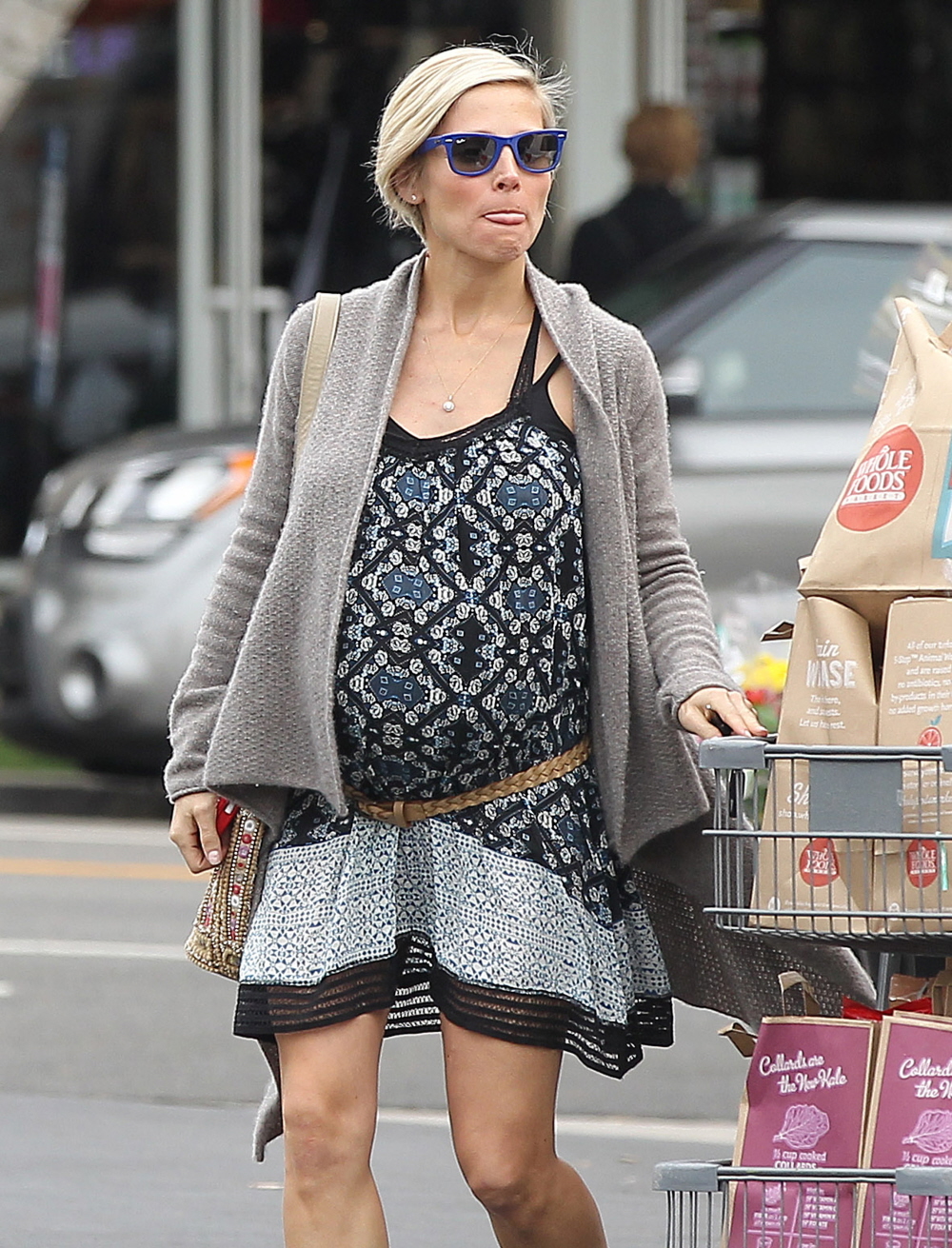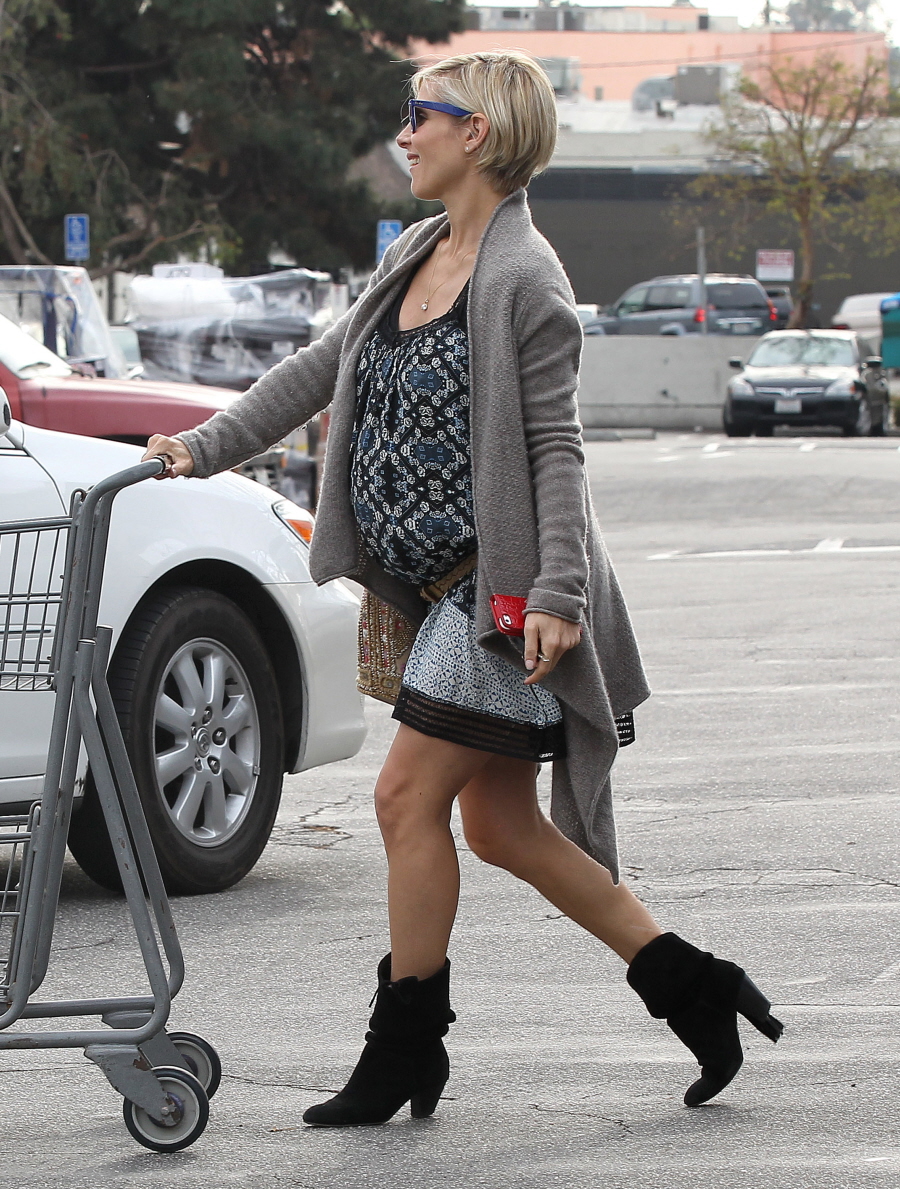 Photos courtesy of Fame/Flynet.