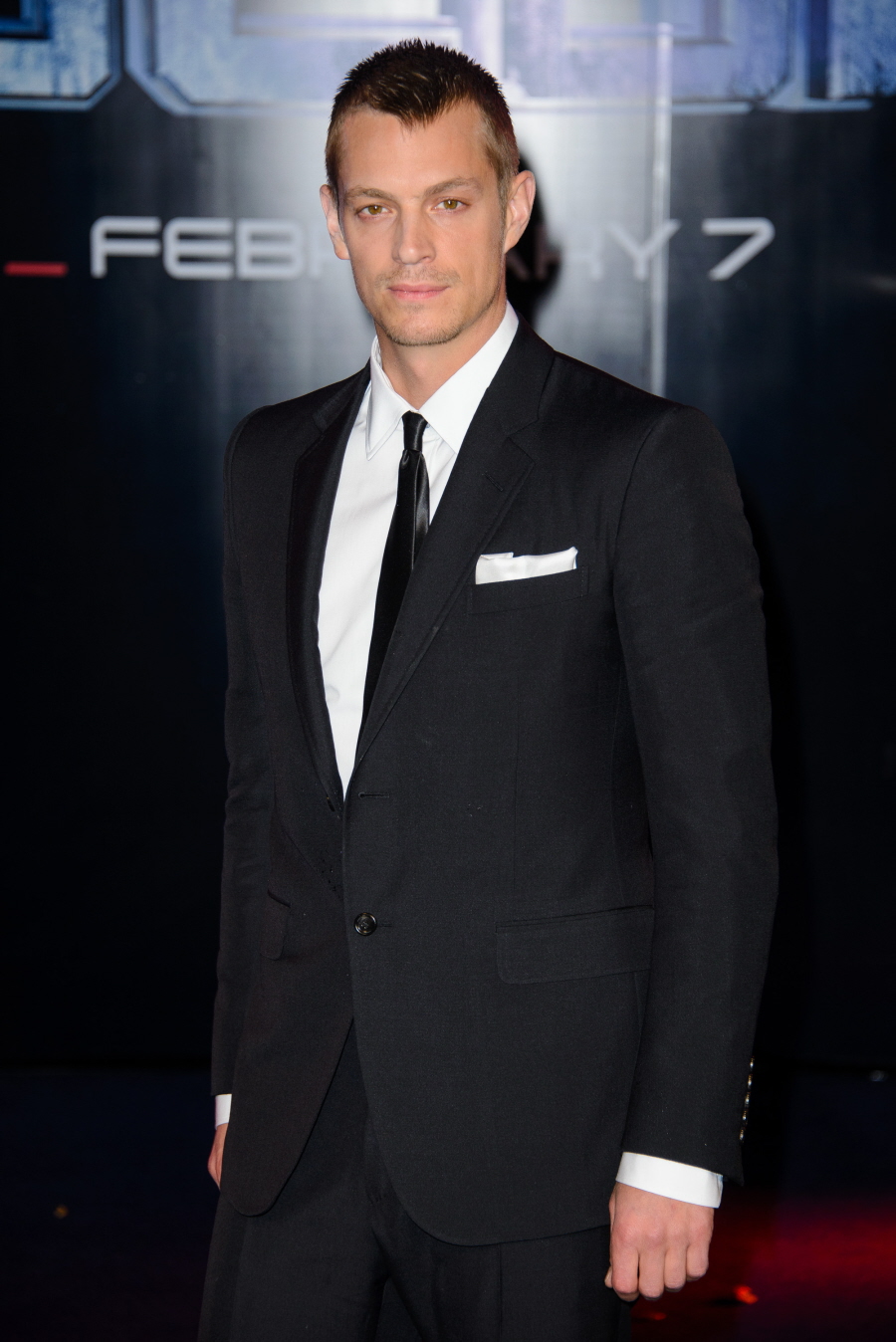 Around the first season of The Killing, I was really into Joel Kinnaman. Nowadays, not so much. I think it's because I stopped watching The Killing after that nonsense of Season 1 (and I'm glad I did because the killer wasn't revealed until like season 3) and I sort of forgot about Joel. Looking at these photos of him at last night's premiere of Robo-Cop… eh, I have to admit, it was just a momentary crush. Plus, he looks weird when he's so clean-shaven! He's one of those dudes who just looks better with a dirtlip and some scruff.
Gary Oldman is also in the film, and Gary looked pretty awesome on the red carpet. I think Scarfy Depp is probably pretty jelly of that purple fringe scarf! Gary's coat is awesome too. I'm always in the "Oldman is a great actor, but I wouldn't necessarily hit it" camp, but in a head-to-head match up between Oldman and Kinnaman… I'm going with Gary.
I'm also including pics of Joel's girlfriend Olivia Munn in Armani (that skirt looks weirdly bunched) and Abbie Cornish in Elie Saab. I really think Abbie got breast implants too. She's looking extra booby these days.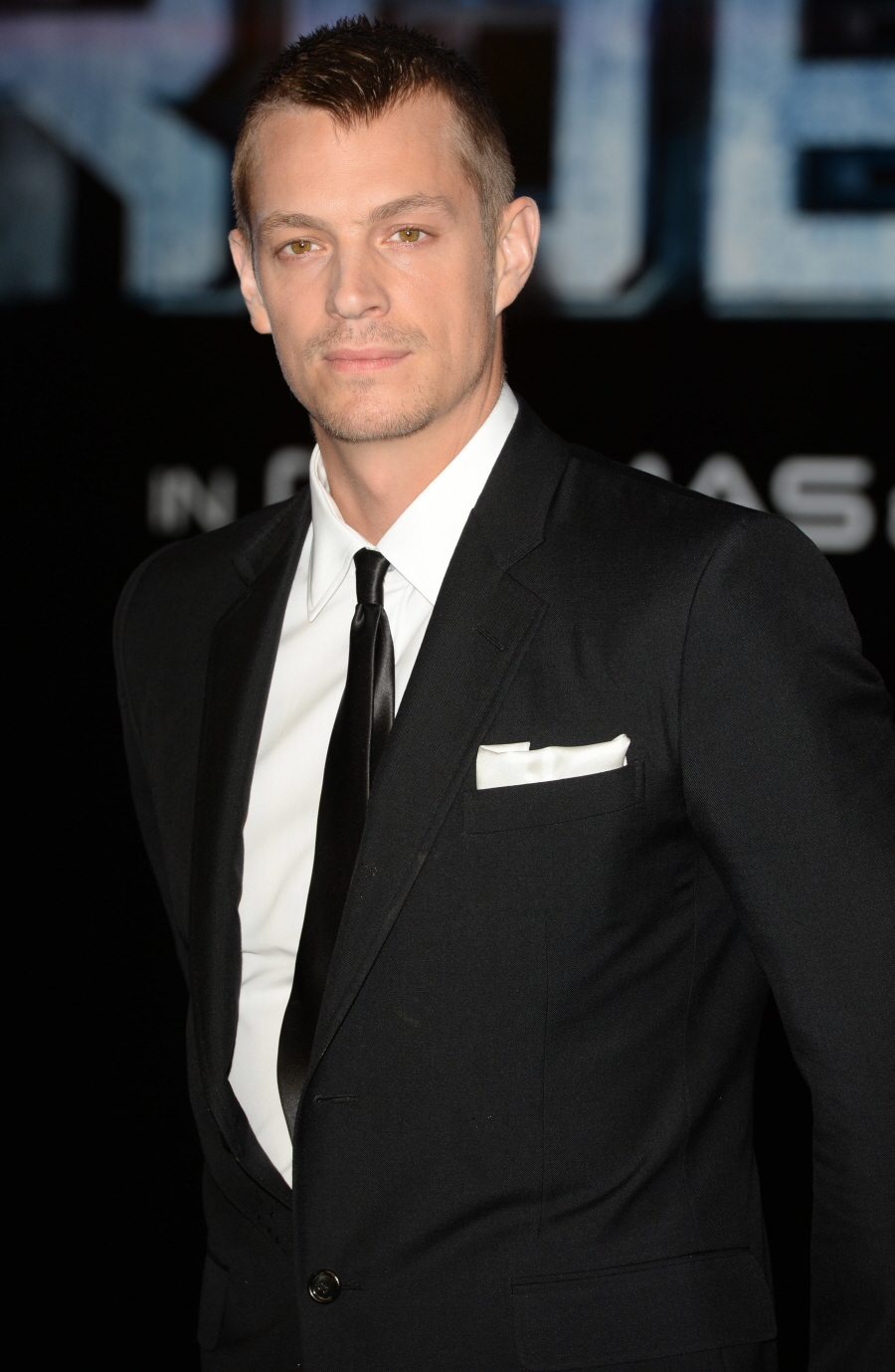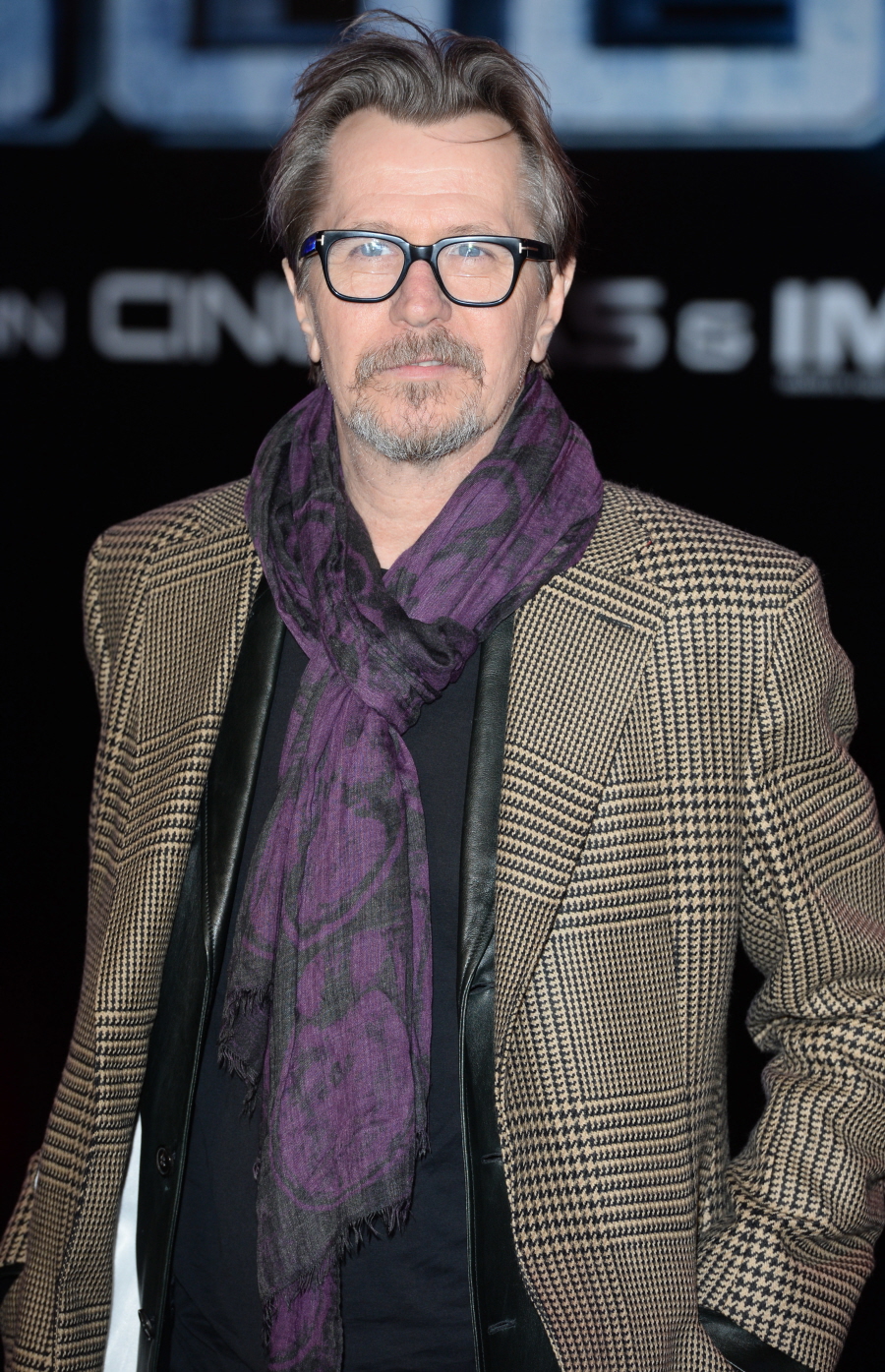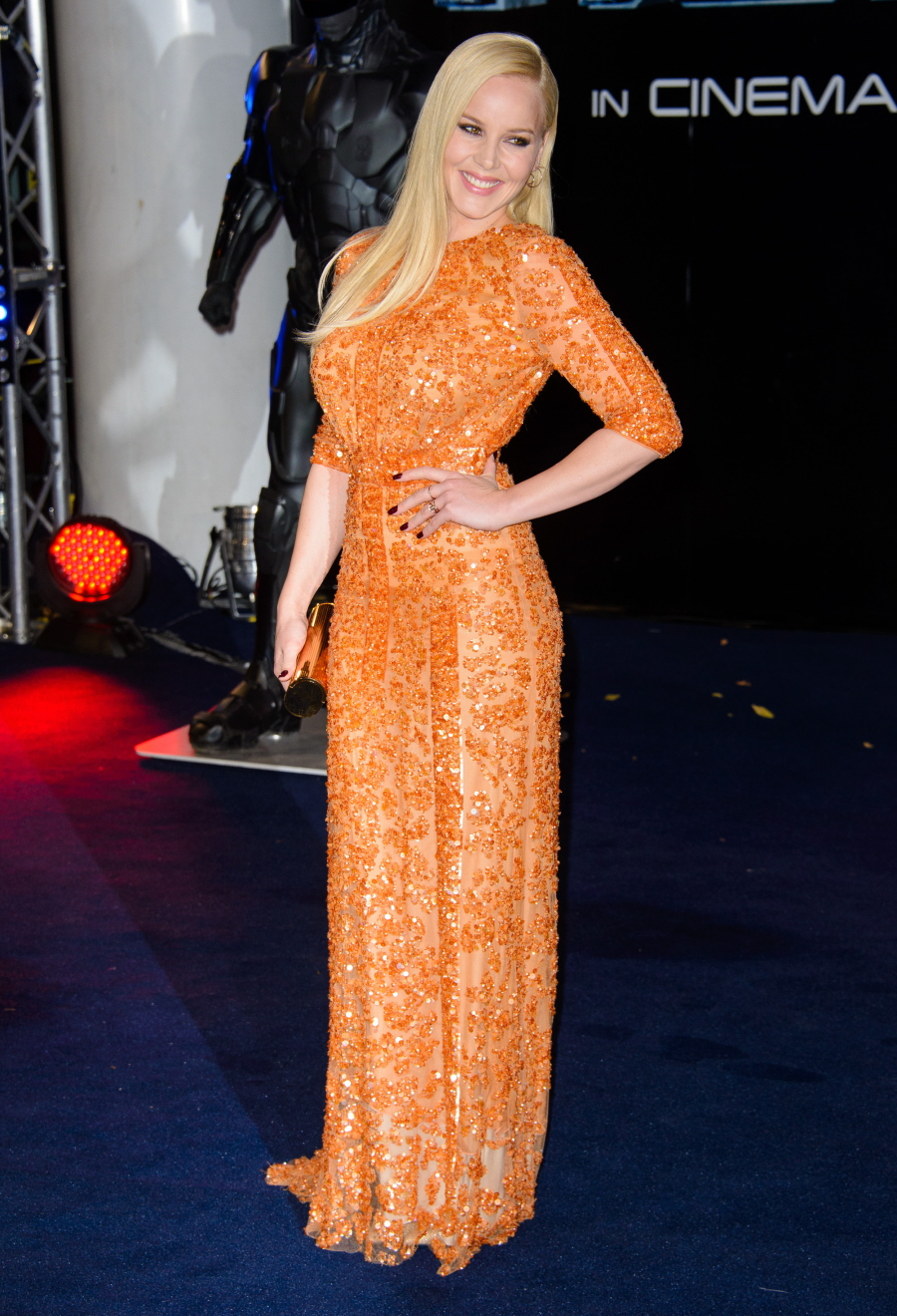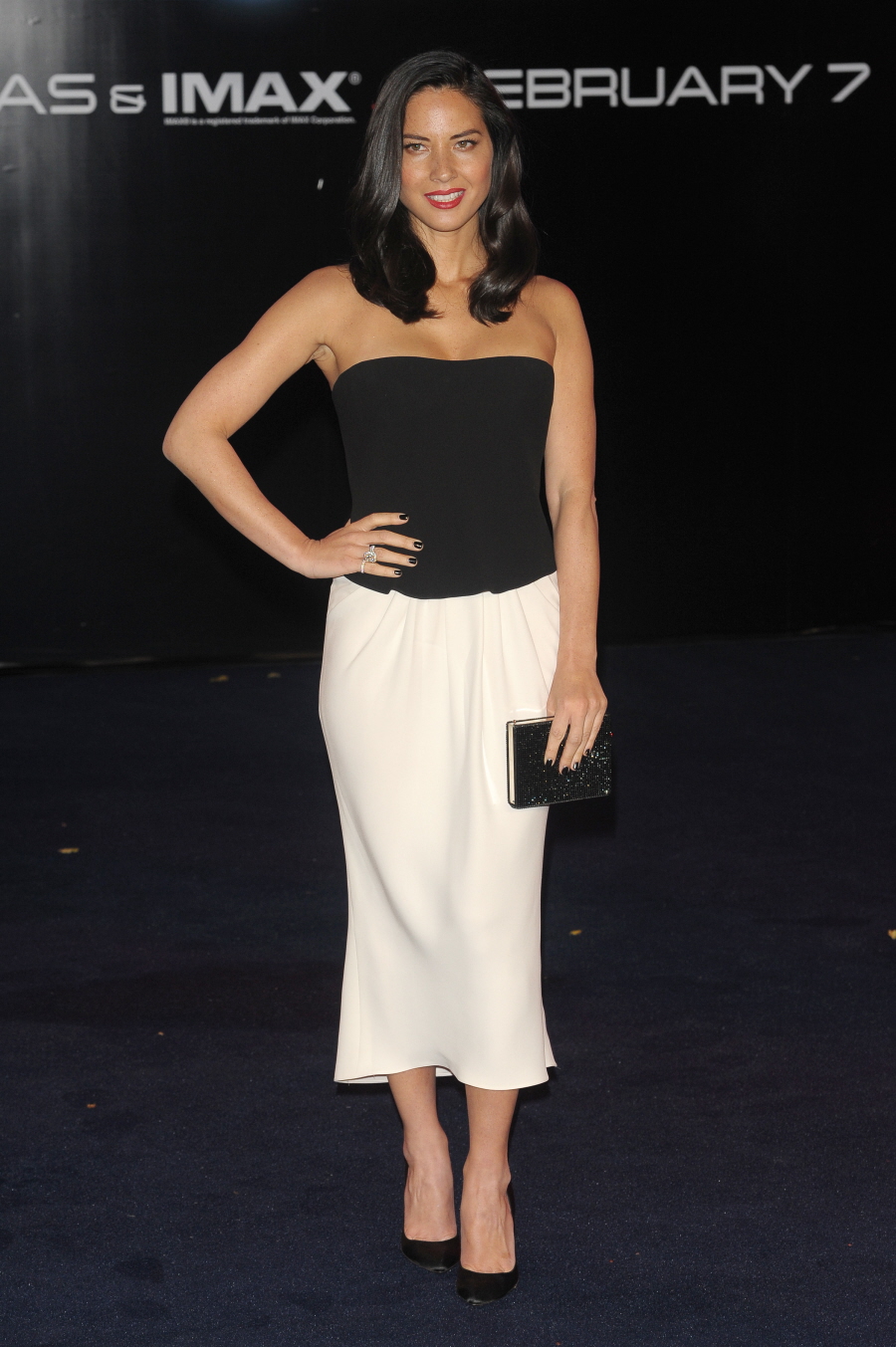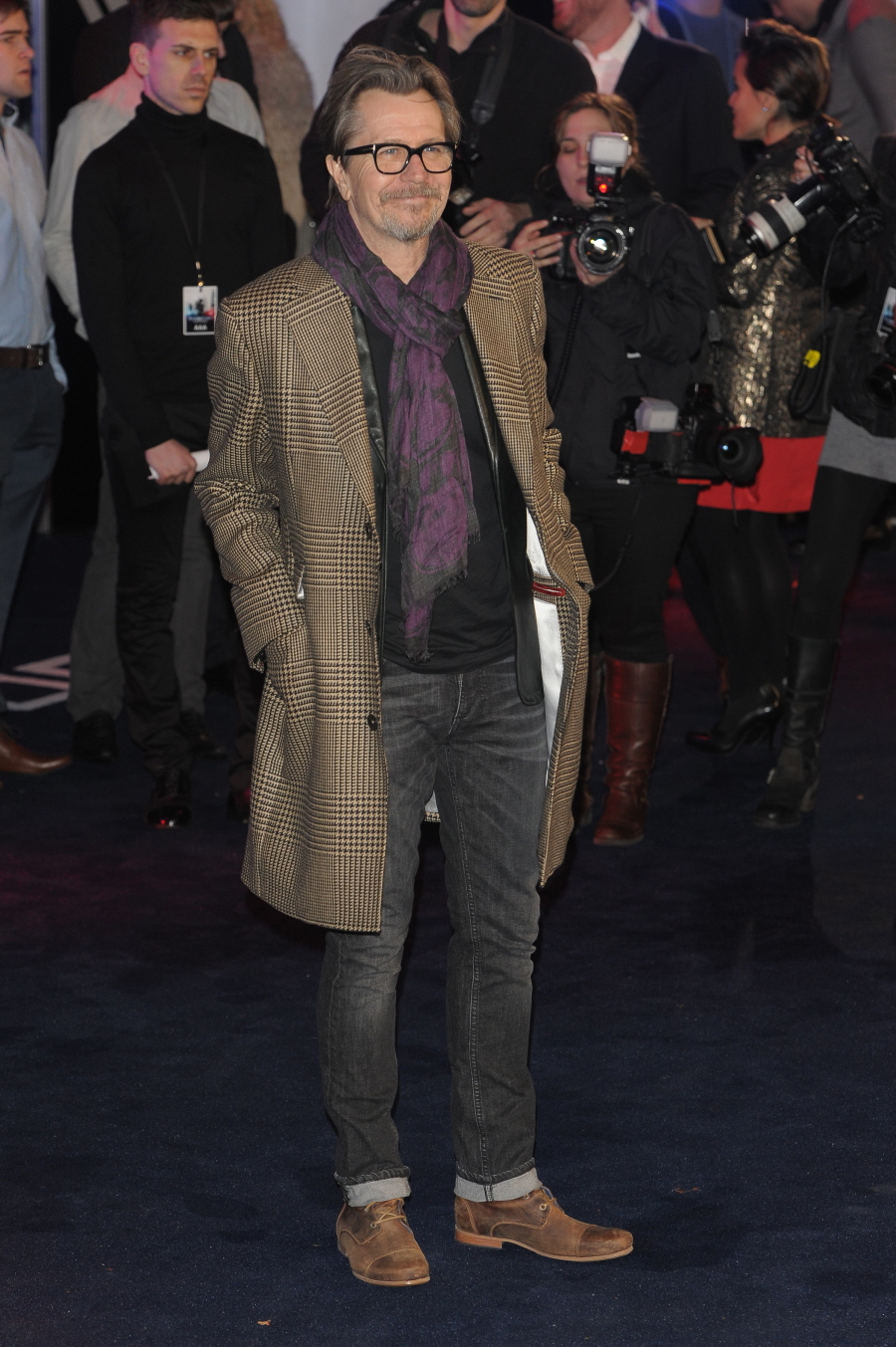 Photos courtesy of WENN and Fame/Flynet.