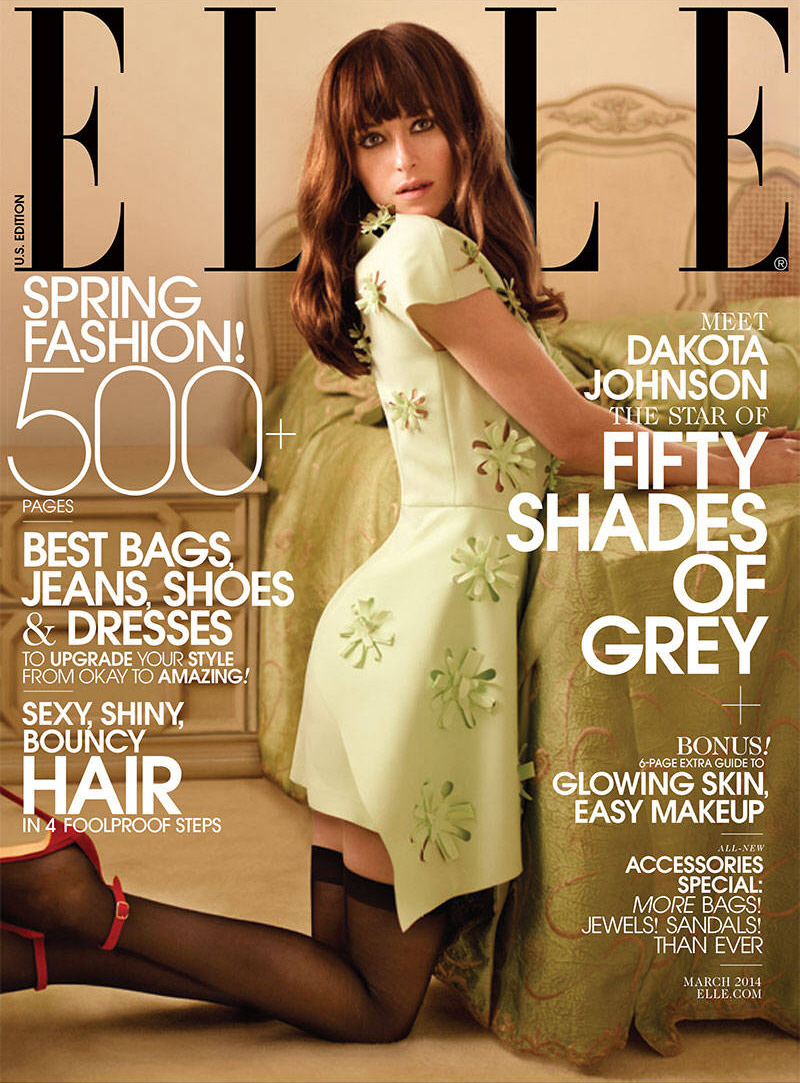 Dakota Johnson covers the new issue of ELLE. Do you even recognize her? Right? It's like they morphed her face with Lea Michele and Zooey Deschanel, I think. Thankfully, Dakota does look a bit more like herself in the other shots, just not the cover. As for the editorial… I can't say I completely hate it. I mean, she's a virtual unknown who scored a role in a film that most people are going to hate-watch, for laughs. So I don't have a problem with her trying to look sexy in a budget Fifty Shades-inspired shoot. I do like the lingerie featured – the thigh-highs are really good quality. And while you know I'm hating the bangs, her hair looks good here, much better than in the set photos we've seen. The clothes? Meh. You can see the slideshow here, and here are some highlights from the interview:
On what interested her most while reading Fifty Shades of Grey: "Reading the book, I found myself more interested in the ways they were breaking each other down emotionally than the sex scenes. I think there's a part of a woman that wants to be the thing that breaks a man down."

On having the chops & sexual honesty needed for the role of Anastasia: "I don't have any problem doing anything. The secret is I have no shame."

What it's really like to grow up having famous parents: "I think people, especially the press, like to pick on children of famous people and I think that's f–king awful. Things get made up. It's so, so sad. And there's absolutely nothing you can do about it as a 16-year-old. You're like….Why? What did I do?"
Well, it's good that she has no shame. Shamelessness is going to get her through this movie and the reviews for it. As for "I think there's a part of a woman that wants to be the thing that breaks a man down." I kind of get what she's saying. Is that wrong?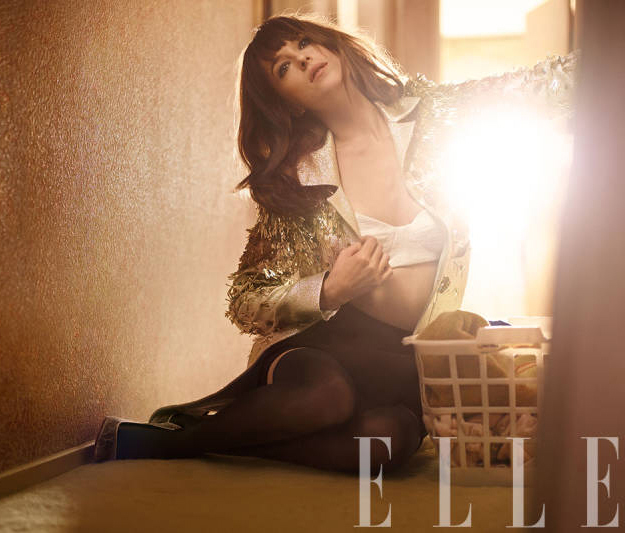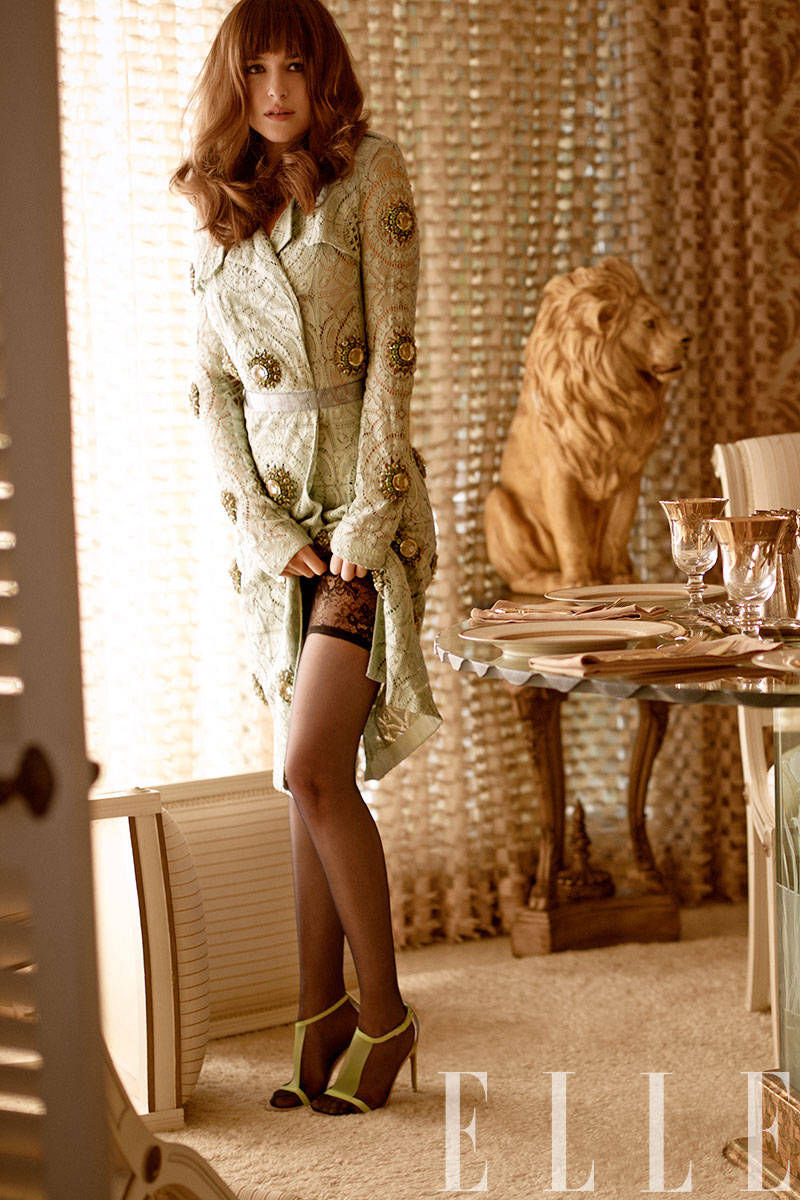 Photos courtesy of Carter Smith/ELLE.