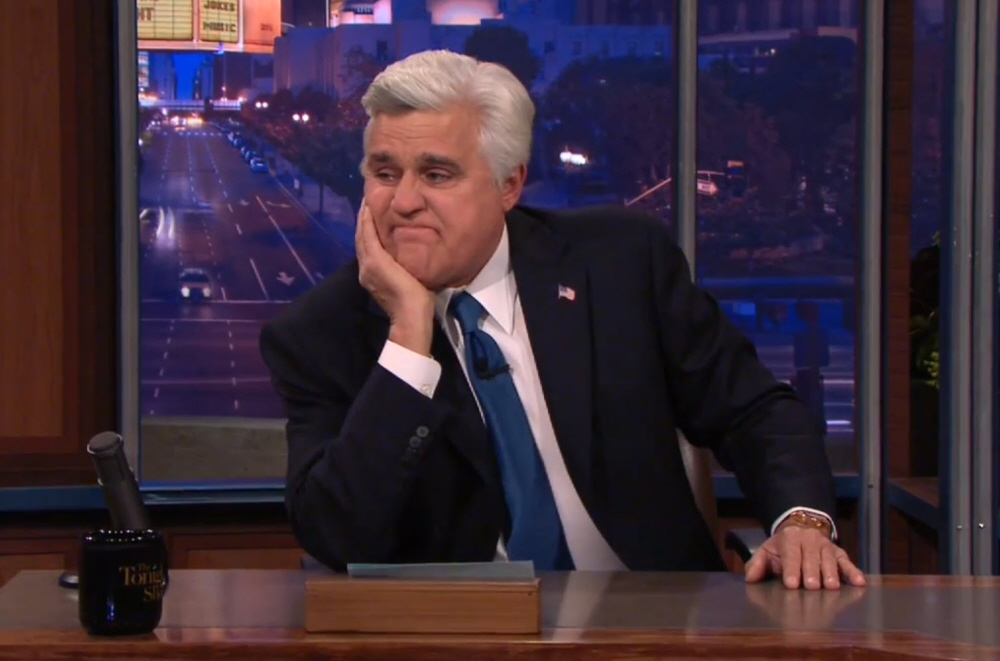 Jay Leno's long tenure at The Tonight Show is finally over. He said goodbye last night, signing off in an uncharacteristically emotional way, talking about how he lost his father, mother and brother in quick succession in the early years of The Tonight Show, and how The Tonight Show staffers became his family. At the end, he threw it to Garth Brooks to sing "I've Got Friends In Low Places" and that was that. It was actually a pretty graceful exit:
Before that (or after, I'm not sure, whatever), Billy Crystal and a group of celebrities including Kim Kardashian and Oprah sang to Leno. This was a mess.
Are you still mad at him? Eh. I don't know. I think Conan O'Brien got a raw deal, but I also think that Jimmy Fallon is more suited for The Tonight Show, for whatever reason. Conan often comes across as a bitter guy, where Fallon seems like pure, unmitigated joy, and that's more suitable for The Tonight Show. I think everyone is where they should be right now.
But that didn't stop Leno's "long goodbye" from taking a few detours along the way – a few weeks ago, Leno appeared on 60 Minutes where he basically said he was being pushed out because he was too old to know what's "hip" these days, and he came really close to saying that NBC was "screwing him over". So… we know for sure Leno still had some bitterness at the end. Oh well. I hope Jimmy does well. Fallon's first week of the Tonight Show will air after the Olympics (which start tonight)!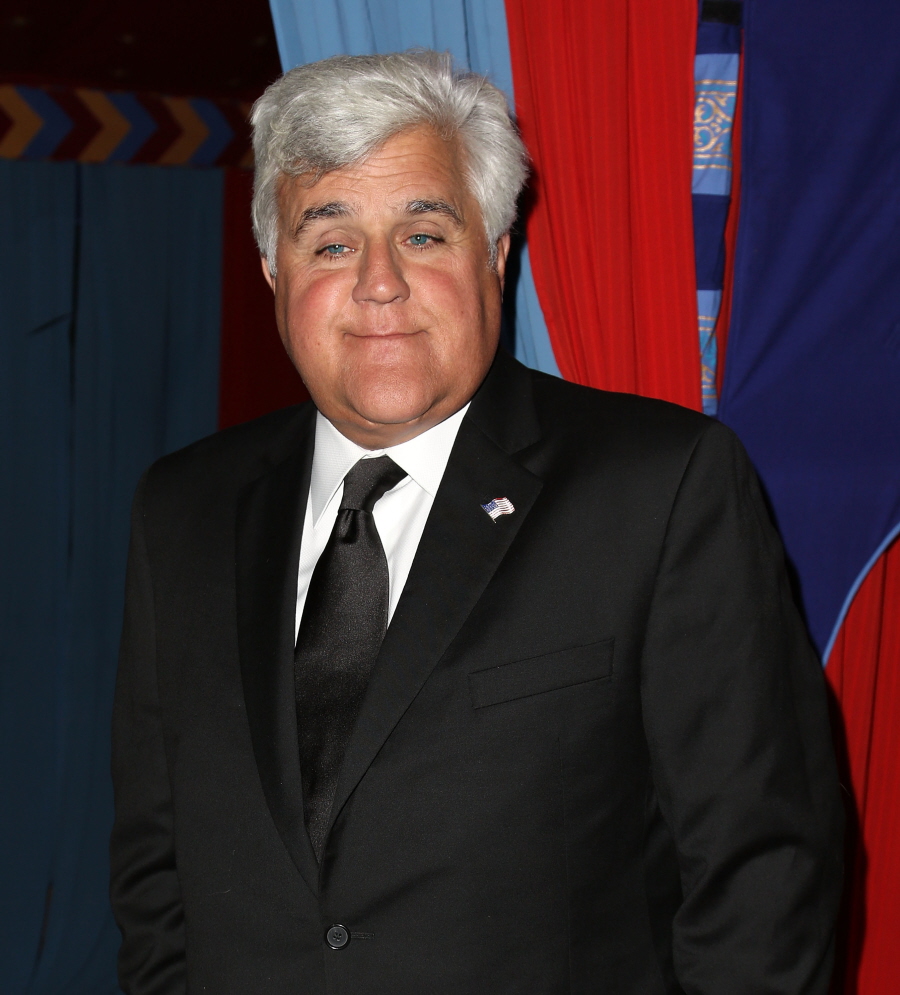 Photos courtesy of WENN.