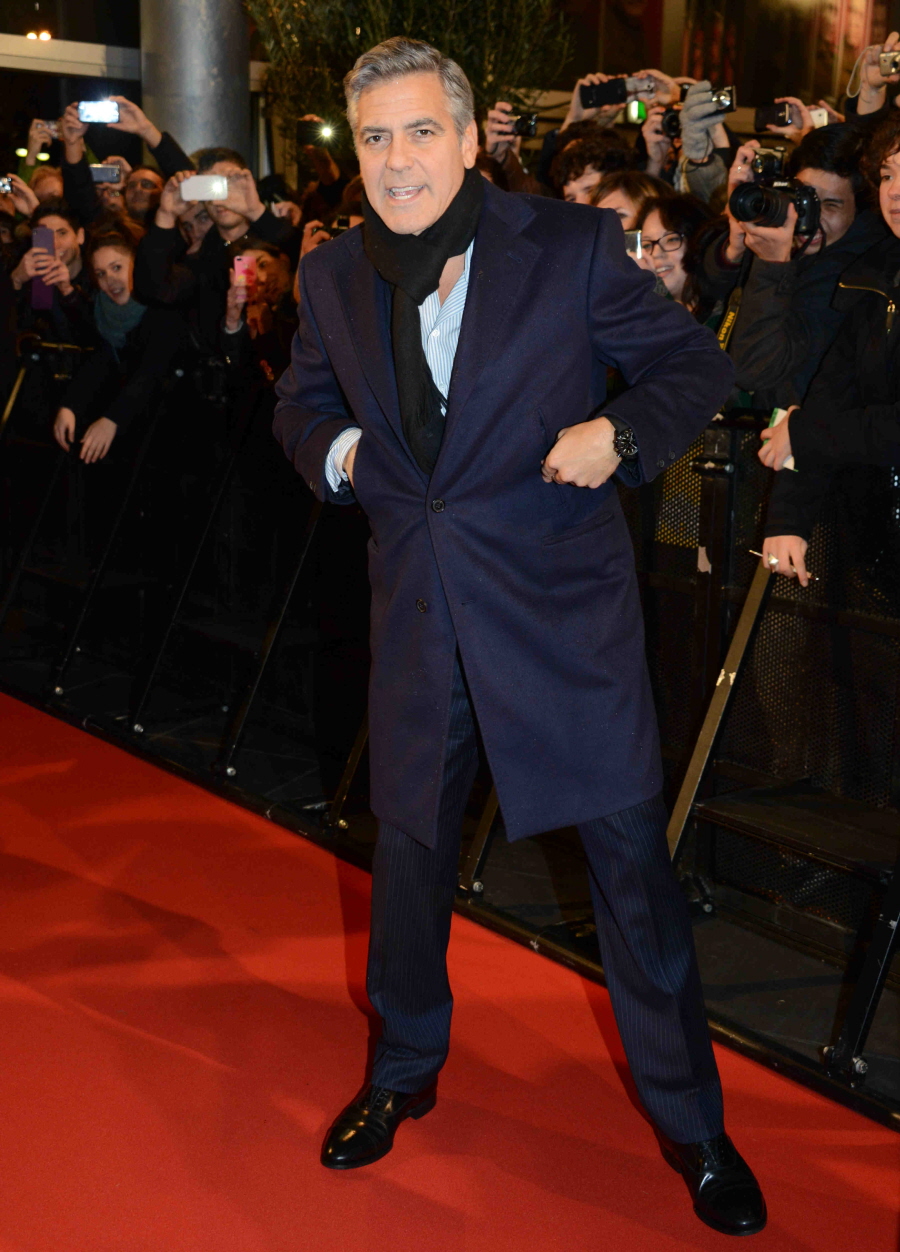 Here are some photos from the Milan premiere and after-party for The Monuments Men. I'm including some pics of George Clooney and Matt Damon (and Matt's wife Luciana). George and Matty D were looking really good in Italy. Like, some of the Clooney pics made me stop for a second and remember, "Damn, George can really bring the elegance." I think Italy always agrees with him – it's his second home and the Italian people seem to adore him too. He is Giorgio Clooney there! Meanwhile, Matty D looks like a dorky American tourist. Bless him.
Anyway, as I mentioned yesterday, Giorgio stepped into a huge international controversy while doing press in Europe for The Monuments Men. I believe that George was just answering a reporter's question and trying to be diplomatic, but the result has been rather amazing. George was asked specifically about "the Elgin Marbles" and whether or not the British Museum should return them to Greece. George said Greece had "a very good case" and "Maybe it wouldn't be a bad thing if they were returned. I think that is a good idea. I think that would be a very fair and very nice thing. Yeah, I think it is the right thing to do."
Well, the British Museum is like "suck it, Clooney" and now there's a renewed international debate about who "owns" these and any antiquities. The Greek Minister of Culture, a man who (I sh-t you not) is named Panos Panagiotopoulos, wrote Giorgio an open letter of thanks for speaking about the important issue – you can read the letter here. Panos even invited Clooney to come to Greece, where I'm sure he'll be welcomed as some kind of demigod.
All for a movie that is getting terrible reviews, by the way. There's even some significant industry gossip that Clooney pushed the film's release date away from its original Christmas 2013 release because he and the studio knew that the film sucked hard and it wouldn't be up for any awards.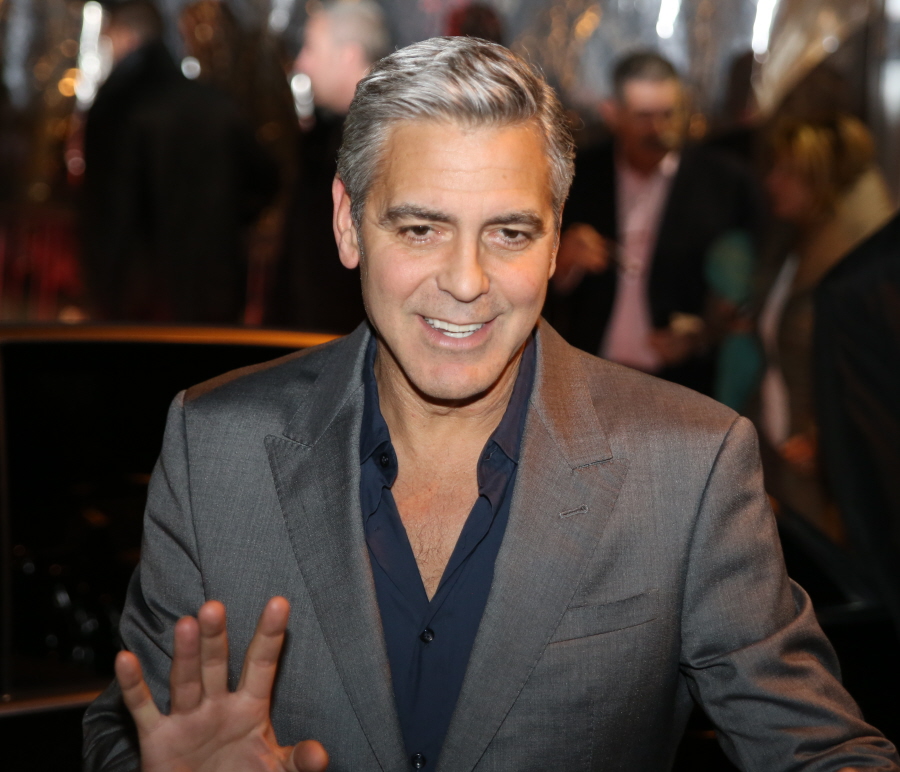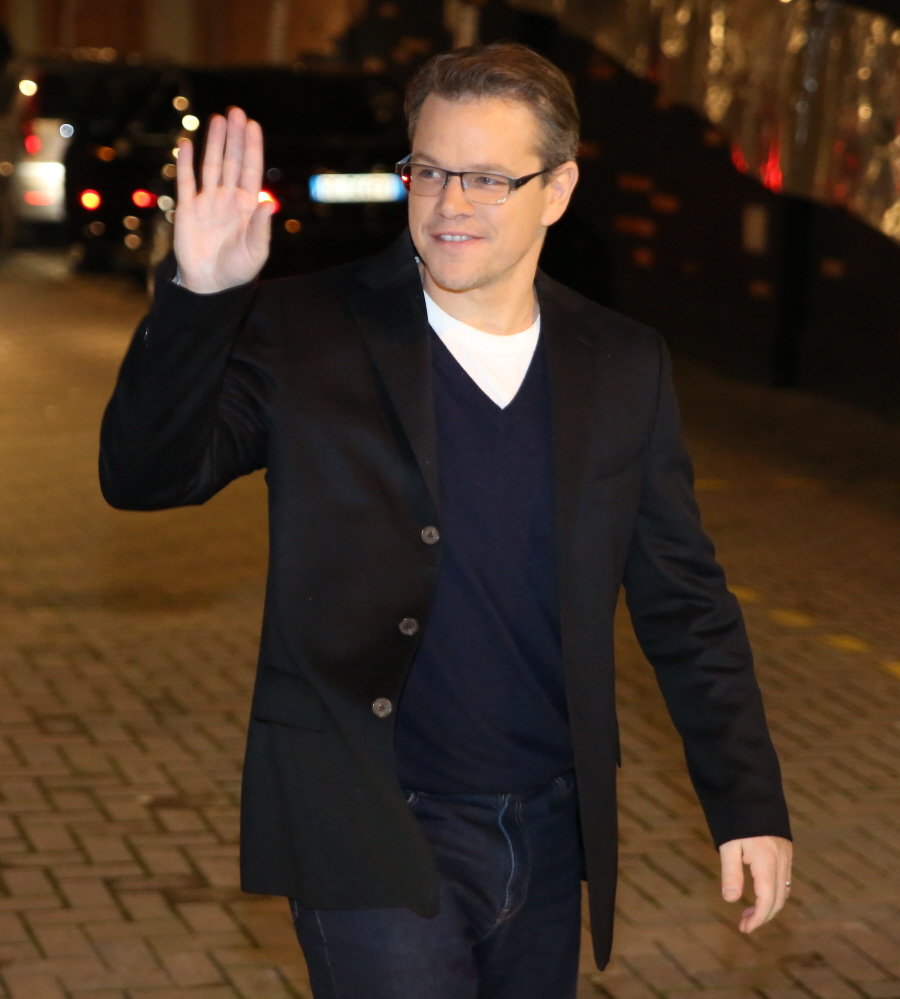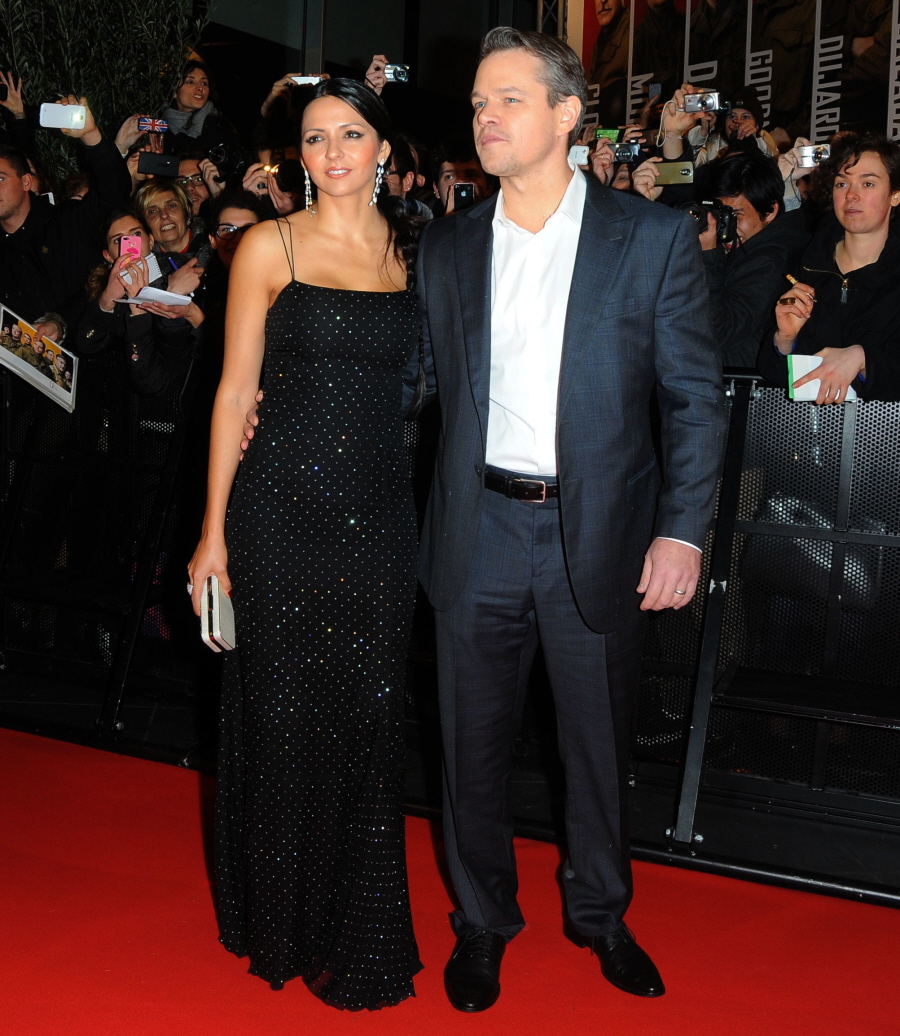 Photos courtesy of WENN.