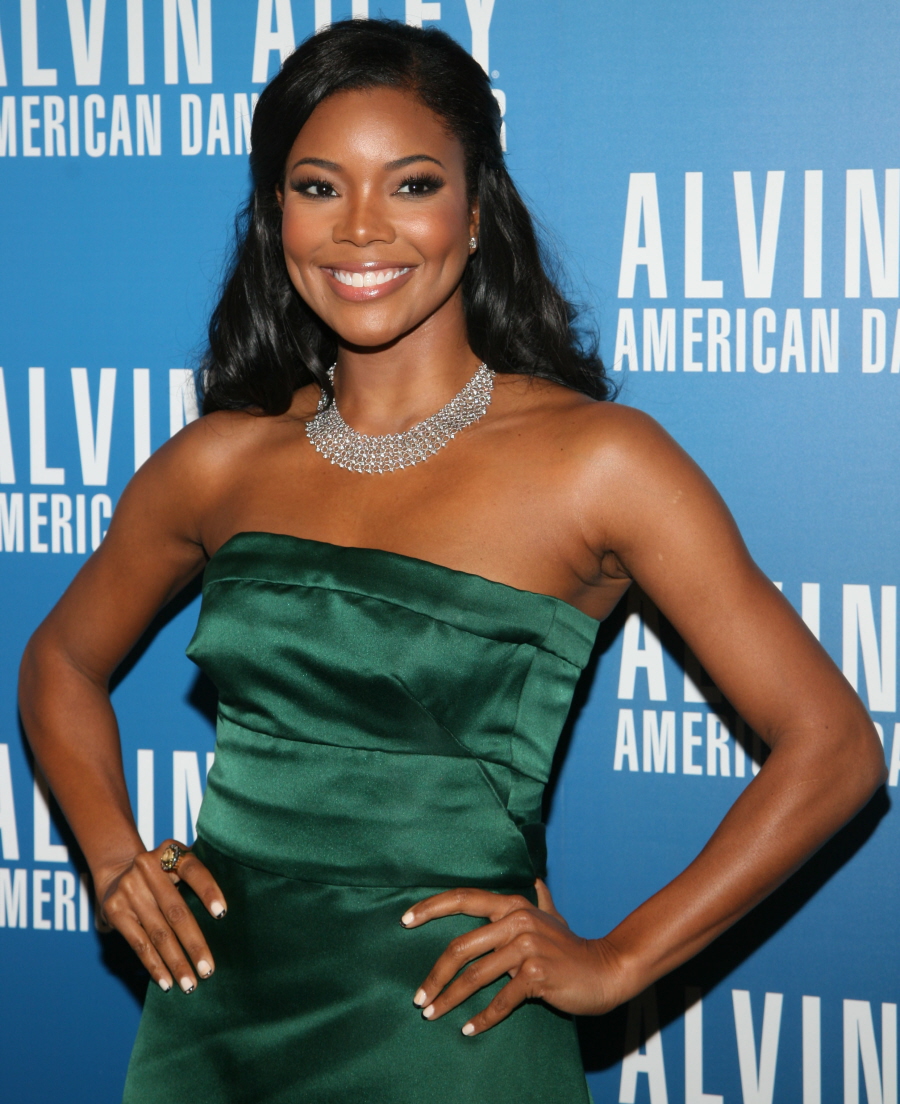 Gabrielle Union and Dwyane Wade got engaged in December, just two months after Wade's divorce was finalized (the "cause" of the divorce was widely believed to be Gabrielle). Then, just one week after Gabby was showing off her crazy ring, Wade announced that he had fathered a baby with another woman during a brief "break up" with Gabby last year. The whole thing seemed super-shady, and further investigation by TMZ led me to believe that Dwyane cheated on Gabrielle in February 2013, then told Gabby about the baby in April, after which they broke up for about a month, then got back together. I also believe Dwyane has probably cheated on Gabby multiple times and that she just pretty much accepts it because, in the end, she got the ring.
But that hasn't stopped Gabby from pulling out the Empowered & Financially Secure Woman Card. Gabby went on The Arsenio Hall Show earlier this week to discuss how she and Wade are going to have a prenup… at her request. Because she worries about HER assets.
Forget the starry-eyed romance. Gabrielle Union says she plans to marry NBA star Dwyane Wade with an open heart – and an iron-clad prenup.

"I've got to protect my stuff," the Being Mary Jane star matter-of-factly told the ageless Arsenio Hall on The Arsenio Hall Show Monday night. Union, 41, has made it clear she's hoping to avoid repeating mistakes she made when her first marriage, to NFL star Chris Howard, ended in divorce in 2005.

"The biggest difference between this and the last marriage will be a prenup – at my insistence," she bluntly told Hall as the audience giggled. "The reality is, I've never seen Dwyane balance a checkbook."

Wade, 32, proposed to Union in December after presenting her with an eye-popping engagement ring. Two months later, it appears wedding planning is in full-swing (she even cops to adhering to a porn diet to stay in shape), and Union vows it won't be anything like her first nuptials.

"The last time, I just wrote checks," she admitted. "I was working, I had a wedding planner, and I just showed up and was like, 'Ooh, that's nice. Who picked that out?' "

This time, she says, she's determined the keep things small, which means no bridesmaids and a pared-down guest list.

"There's a lot of people who think they're coming," she said, calling Wade the "executioner" who is not afraid to cross people off the list. "If you're not about us and we don't both have a relationship with you, you're not going to make it."
So I take it Dwyane's baby-mama is not going to be invited? And of course there won't be any bridesmaids. Gabrielle doesn't want any more whoopsie pregnancies. Not on her watch! Ugh, I could not live like that. Imagine that marriage – not being able to trust your baller husband around any woman, not even being able to trust him around a joint checking account? Yikes.
Anyway, do you believe her that the pre-nup was her idea? I'm not so sure. I have no doubt that Gabby's financial house is in order – she works a lot and I'm sure she's got a nice nest egg, probably somewhere in the $15-20 million range. But Dwyane Wade's most recent contract with the Heat was $107.5 million for six years. Then he's got all kinds of crazy endorsements too, plus profit-sharing in a Chinese sneaker company, and on and on. Yeah. I'm not saying Gabrielle is a golddigger, but I am saying that the pre-nup probably wasn't her idea.
Here's the video of the Arsenio interview.
Disturbingly, after I wrote this up, CB sent me this Radar story about Wade's ex-wife Siovaughn. Siovaughn claims – in court documents – that Wade was abusive for years throughout their marriage, that he would hit her, slam her into walls, lock her in rooms, and other types of abuse. Siovaughn claims: "I tried to leave Dwyane Wade, but when I did, he made sure I did not have access to my own home and he cut off all my bankcards and denied me access to any money. This exerting of power and control has continued to this day." She also says he was cheating on her throughout the marriage and he gave her an STD. YIKES.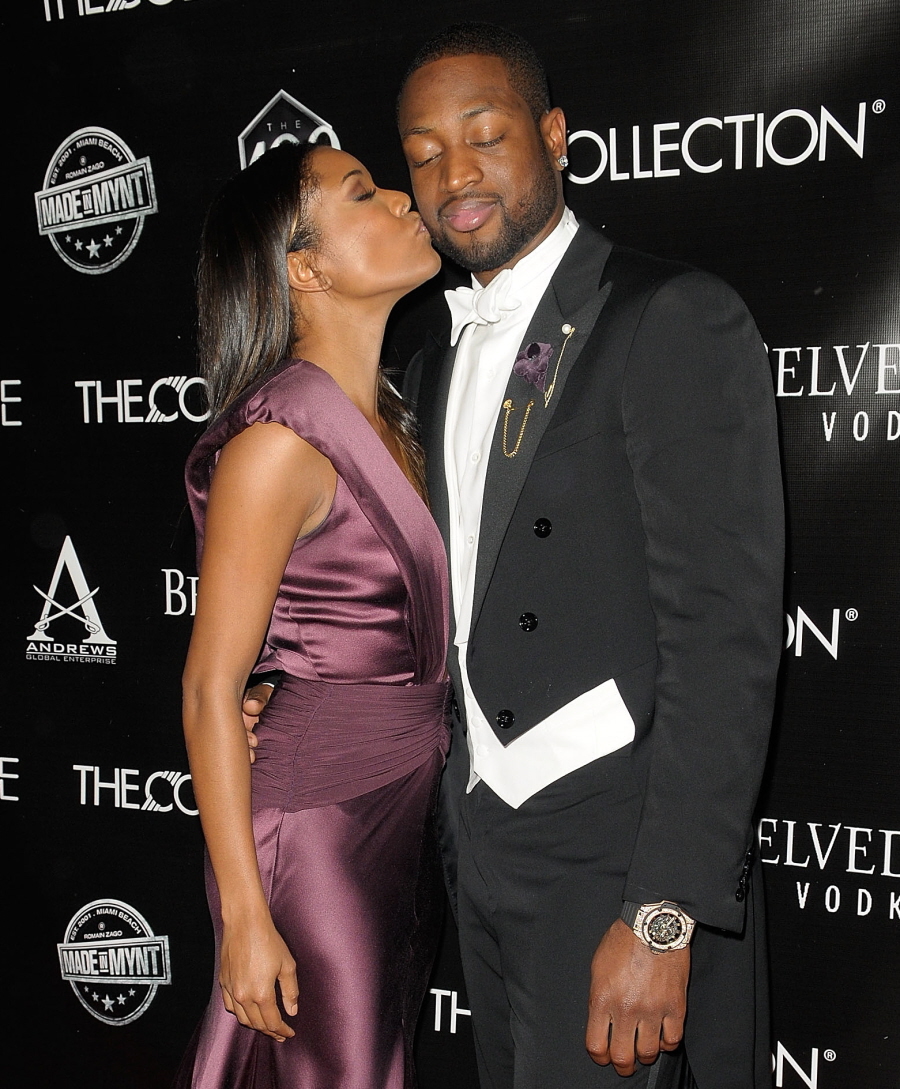 Photos courtesy of WENN.