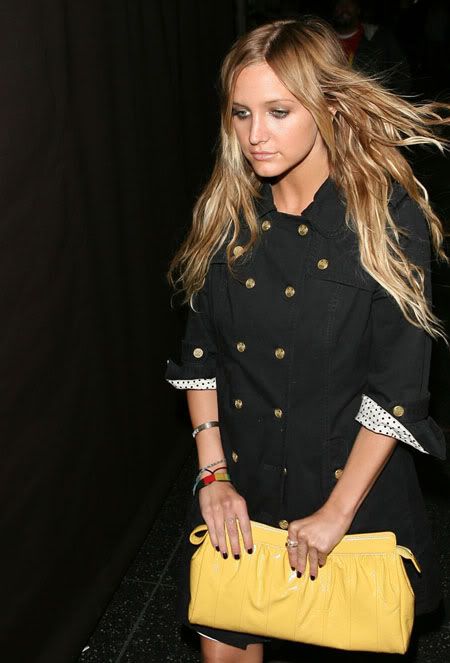 Ashlee Simpson was so convinced that the nearly 5 million dollar house she bought about four months ago was haunted that she hired people to exorcise it before she moved in. According to Janet Charlton, she even wrote a song about it:
We find this hard to believe but our source SWEARS it's true. Last December Ashlee Simpson bought a 4.7 million dollar house in Beverly Hills. And the first thing she did when she was handed the keys was arrange for an exorcism or "spiritual cleansing." She wanted any wandering spirits driven from the house before she occupied it. Apparently Ashlee was convinced her house in Studio City was haunted by a little girl who sometimes bounced a ball. She even wrote a song about this child ghost called "Eyes Wide Open."
It sounds likely to me, I mean this is Ashlee Simpson we're talking about. She must have internalized all those horror movies she watched as a child and now she's confusing fantasy with reality. The lyrics to the song that Charlton mentions, "Eyes Wide Open", do sound like she's singing about a female ghost:
I could hear her breathing
No one believed me
No one believed me
I could hear those voices…

Cool wind on my face
Cool wind on my face

Do you know how it feels to be afraid
Lying there frozen
With my eyes wide open…

I know your secret
I can feel you calling
I know that you're there I know that you're there
Tell me all your memories
I'll keep them alive I'll keep them alive…

I heard you
I felt you
I know so what do you want from me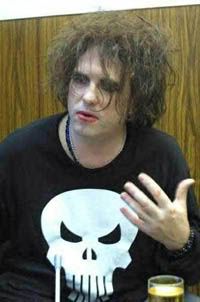 In eerily related news, Simpson is going to collaborate with Robert Smith, the lead singer of legendary alternative band The Cure on her next album. Simpson's ex rumored boyfriend, Fallout Boy's Pete Wentz, claims he didn't introduce them and that Ashlee and Smith have been friends for a while. Maybe Smith is one of the few people who believed Simpson's supernatural encounter. The lyrics to a few Cure songs have more nuanced references to hauntings than Simpson's "Eyes Wide Open," but seem to suggest Smith would be attentive to her ghost stories.
Here's Ashlee out in Hollywood on 3/13. [via]