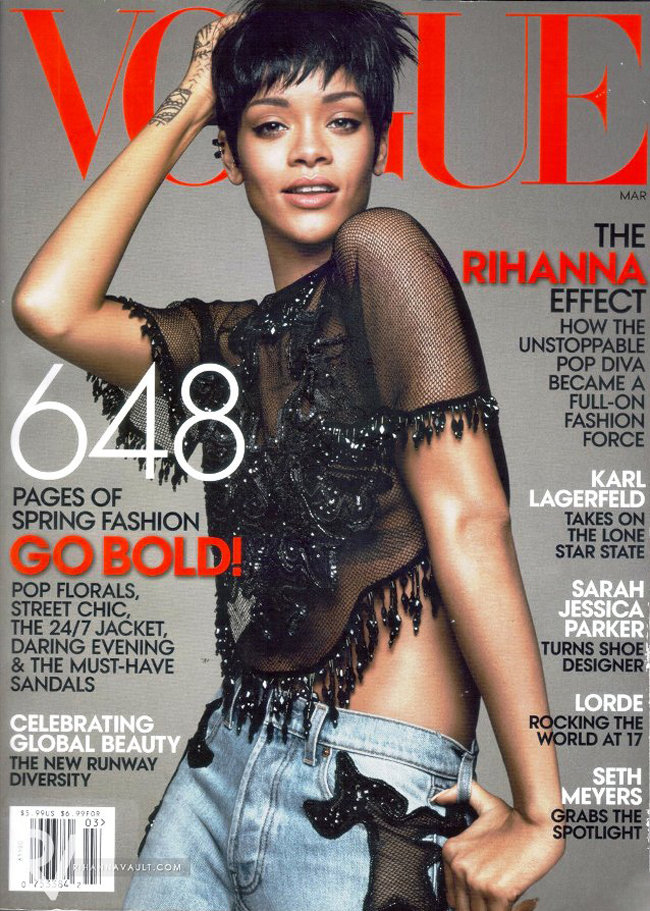 Rihanna has scored her third cover of Vogue. She covers the March issue (she previously did so in November 2012 and March of 2011). I usually admire RiRi's ability to dress up or down and look fierce no matter what, but I have to say that this cover seems more suitable for Glamour than for Vogue. It's a suprisingly budget shoot for Vogue and seems especially out of place for the US edition.
Oh well. I can complain all day about this shoot looking downmarket (compared to Rihanna's other cover shoots), but anybody on any Vogue cover is always better than a Kardashian on Vogue. Who knows — maybe Anna Wintour is telling us something with this atypical editorial. Rihanna herself looks good. She can always rock the short hair, and she's so pretty. The clothes are another matter. Everything looks so cheap, and there's a fringey Calvin Klein dress that is particularly hideous.
TMZ has an update on Rihanna's finances. Remember all of those 2009 rumors that she was broke? Rihanna made some bad real estate decisions, and she spent money like crazy. She did deny at the time that there was any trouble, but TMZ says Rihanna is now blaming her sketchy accountant for making her "effectively bankrupt." Four years later, she's recovered thanks to yearly album releases and a nearly non-stop tour schedule. Rihanna's now worth $43 million dollars! Yet she still manages to look cheap in this issue of Vogue.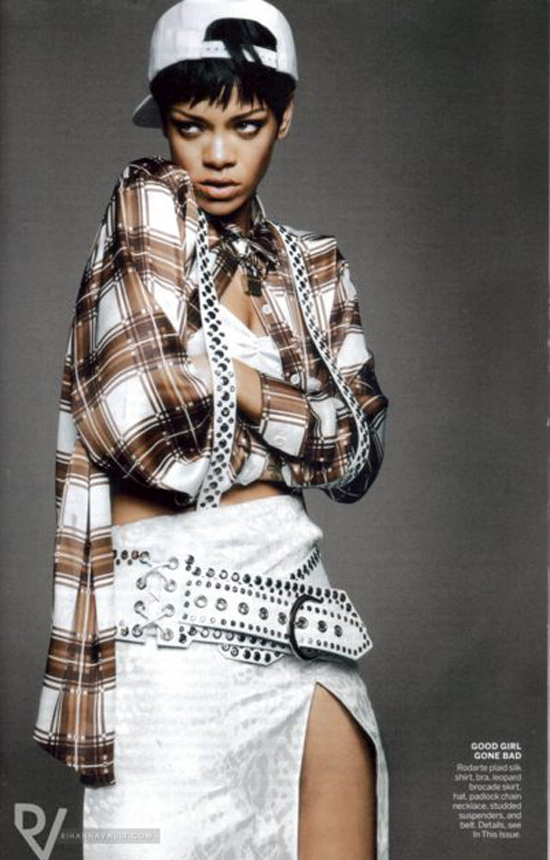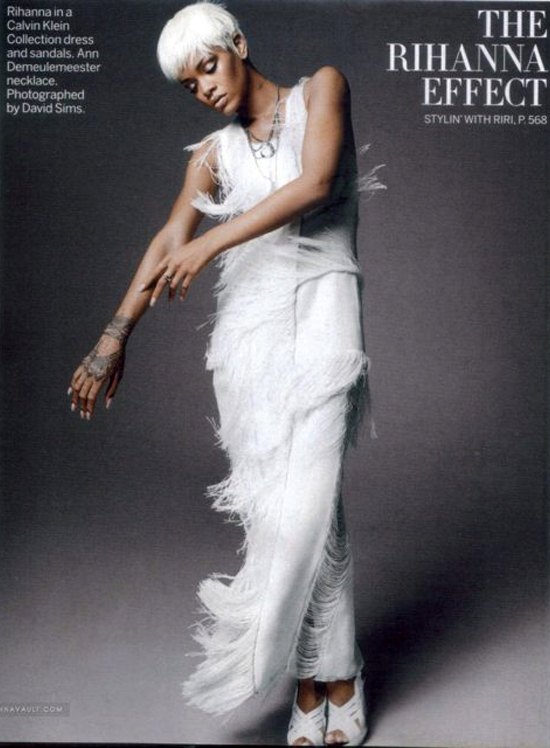 Photos courtesy of Vogue