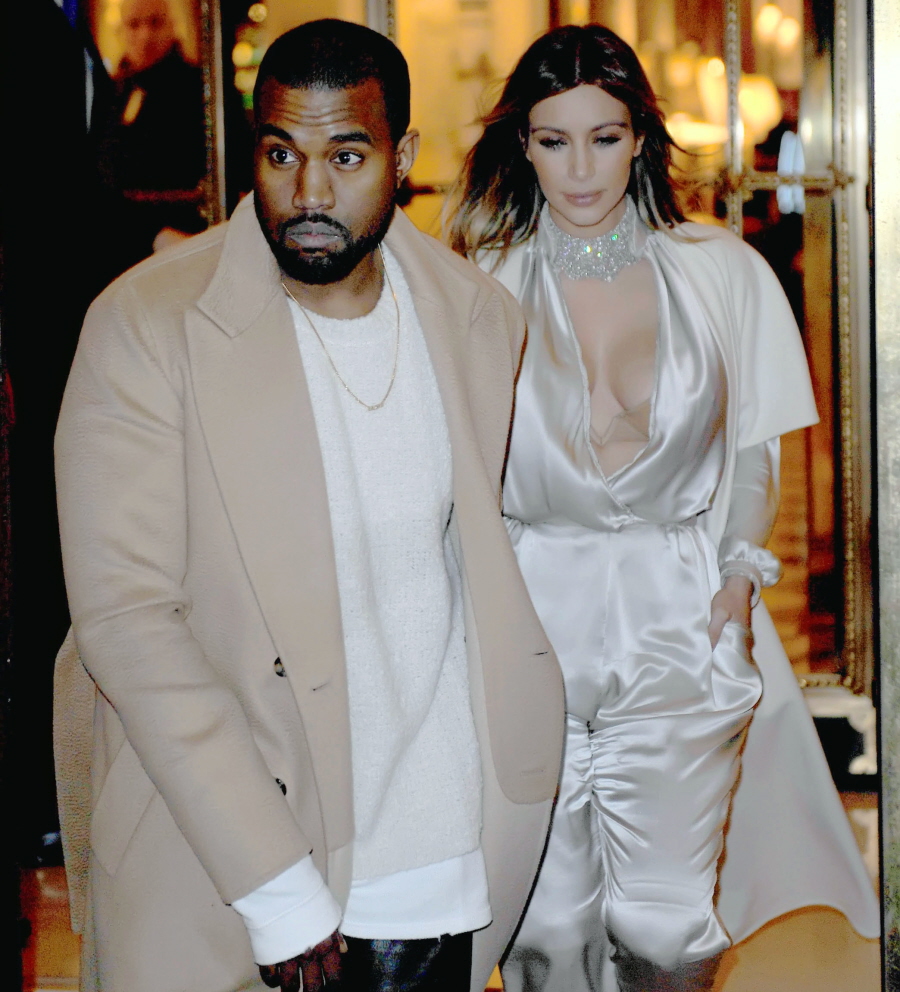 I've already gotten tired of hearing all of the gossip surrounding Kanye West and Kim Kardashian's wedding plans. Some days they're fighting, some days Kim is just letting Kanye do what he wants. Some days IgNori will be included, some days she won't. Some days… ugh, you get the idea. But one part of their wedding plans I do want to hear more about is the dress. Because you know Kanye is going to make Kim wear a complete and utter mess of a wedding gown. And not only that, sources are now telling Us Weekly that Kanye is insisting that they BOTH WEAR CROWNS.
Kim Kardashian finally nailed down the day in May when she will wed Kanye West.

"She's telling friends, 'We picked a date!' says a source close to Kim. Now all the fine details are falling into place too. To top the tiara she wore to her last wedding, Kardashian is upgrading to a crown!

"She and Kanye will be in handcrafted headpieces he commissioned for them," a source tells Hot Stuff. The jewels are only fitting for the rapper, who "thinks he and Kim are royalty," says a pal.

And they do have a king-sized budget. "No expense will be spared… it'll be over the top!"

They've asked Stevie Wonder and John Legend to perform and "Kanye told John he was inspired by his wedding. He wants the same romantic feel!"
[From Us Weekly, print edition]
Well, I remember Kim's second wedding too, which came after Duchess Kate and Prince William's wedding, and how Kim thought she was "American royalty" too, like her wedding was on par with Kate and Will's wedding. So something tells me that she won't have a problem with wearing a crown this time around. A crown will be a bold choice for Kanye too. I seriously can't wait to see whatever mess they both wear. It will be amazing.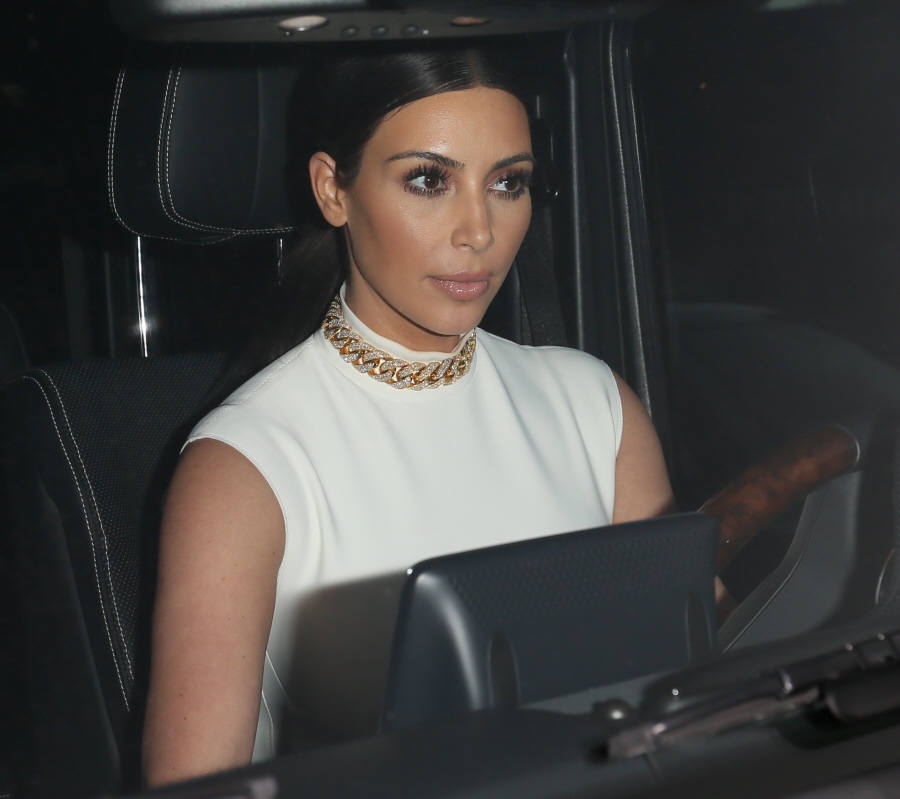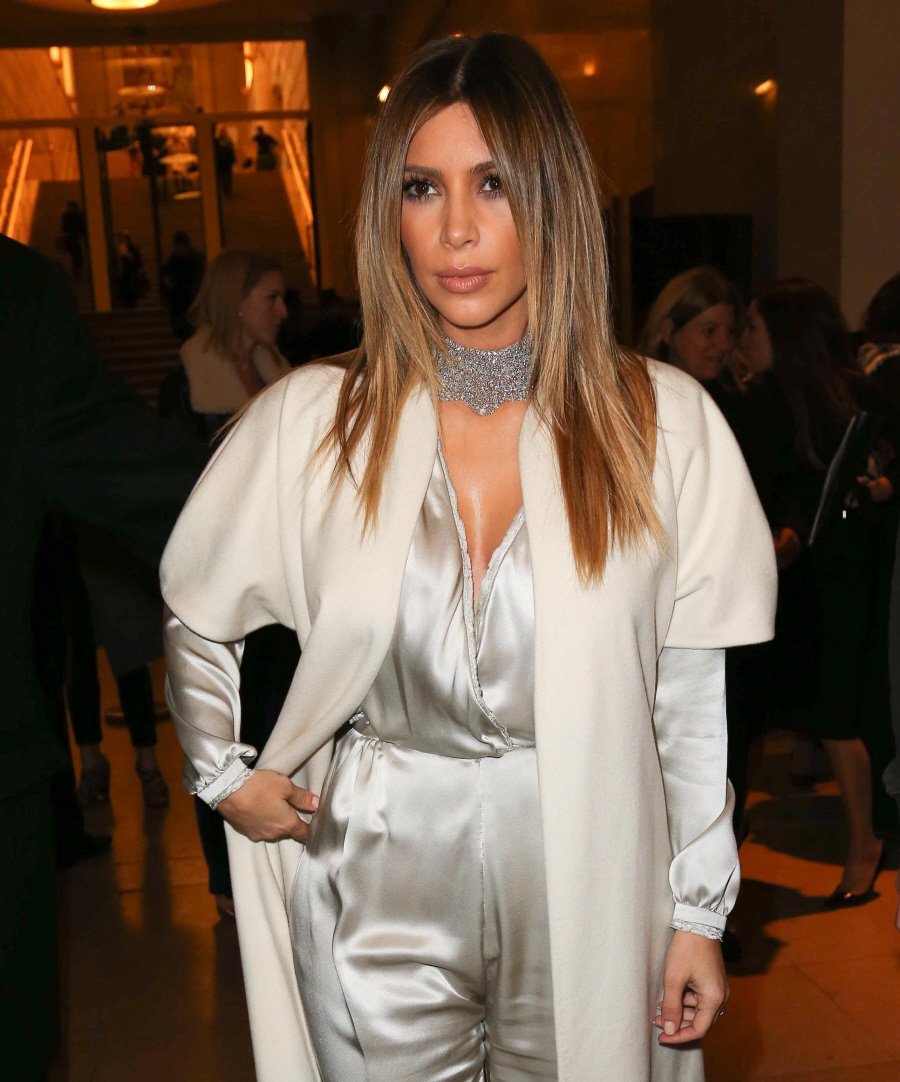 Photos courtesy of WENN.