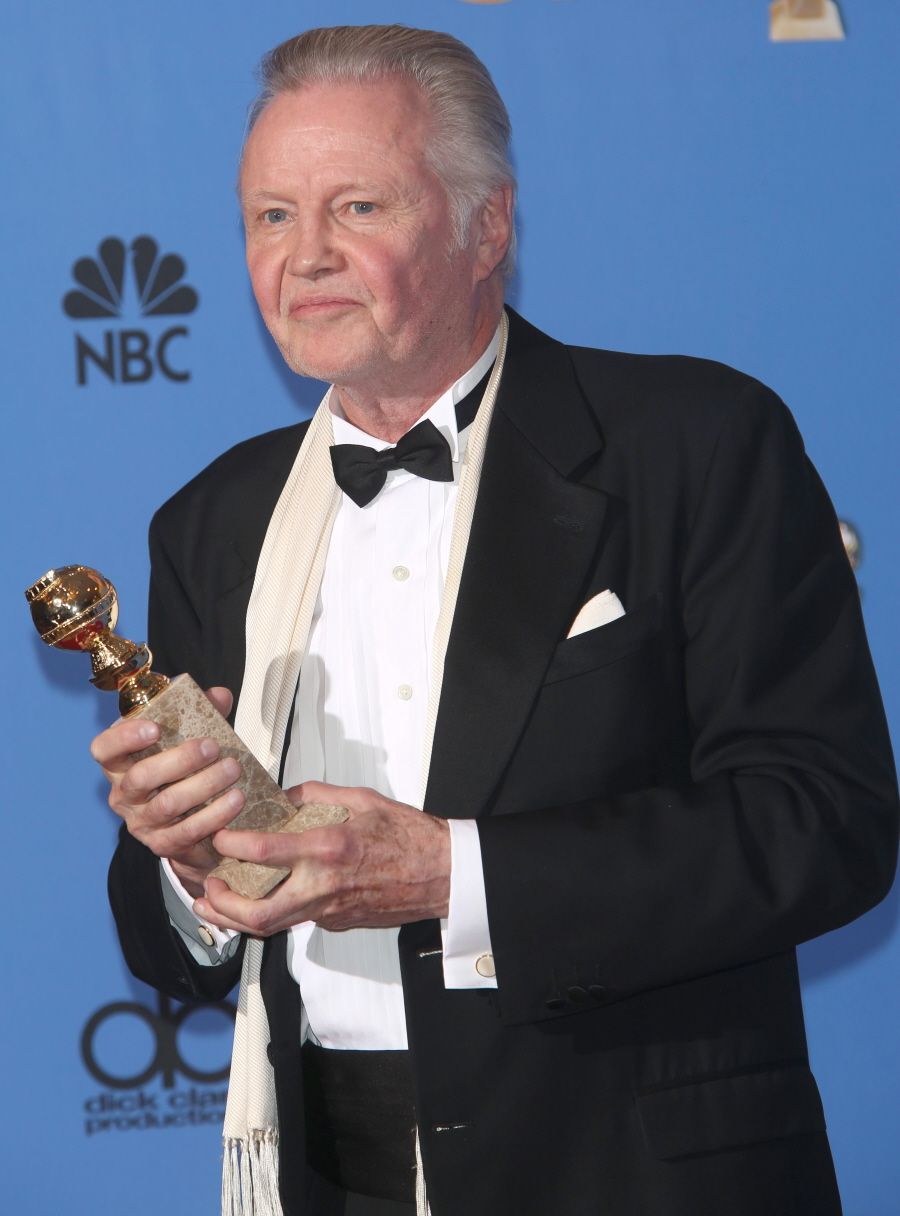 In last week's National Enquirer, there was a boring story about how Angelina Jolie didn't want her father, Jon Voight, around her kids – you can read the story here. I thought the story was stupid because of the motive given for Angelina's hesitance – the Enquirer claimed Angelina didn't want Voight around the kids because of his role on Ray Donovan. That's it. Seriously. We've heard variations of this "estrangement" story throughout the years, and Jon and Angelina's relationship is famously dysfunctional. Several years ago, it seemed like Angelina had let her dad back into her life and allowed him to spend time with his grandkids, although that seemed to be short-lived. Still, we don't know what their current relationship is like these days. Or do we?
Fame/Flynet has some exclusive photos (which we don't have but you can see here) of Voight dropping off a giant Valentine's Day card, flowers, candy and presents with someone identified as one of Angelina's bodyguards. Here's what Fame/Flynet claims:
In what appears as a desperate and seemingly futile attempt to repair their damaged relationship, a grey and grizzled Jon Voight meets Angelina Jolie's bodyguard in an LA parking lot to offer up a homemade Valentine's Day card and a bag of See's candy to his estranged daughter and her family on February 14, 2014. While the 74 year old actor has seen a boost in his career with an impressive turn in hit TV show 'Ray Donovan,' his real life seems to be mimicking his award-winning role role as a father struggling to overcome his past and make amends with his children.

It appeared that Jolie refused to allow her father to visit her at her home and only agreed to send her bodygaurd to meet Voight in a nearby grocery store parking lot, where he offered up a peace offering of a Valentine's Day card and candy. The oversized card was handmade and the words 'Happy Valentine's Day to my dear beautiful family! I love you! Grandpa Jon' and 'I love my Angie, I love you Maddox' could be seen written on it along with messages.
[From Fame/Flynet]
So… are Angelina and Jon estranged once again? Probably. Or it could be that Angelina was already en route to London (where she and Brad walked the BAFTA red carpet) and she just sent a bodyguard or assistant to pick the stuff up. But my money is still on estrangement! Angelina never really seemed to care that much about burying the hatchet with her father, it seemed more like something she was talked into by Brad, or by a desire to let her kids at least meet their grandfather. By the way, I don't really blame Angelina for not wanting much to do with Jon – he seems very passive-aggressive towards her. It wouldn't surprise me at all if Jon was the one to tell the photo agencies this particular sob story.
PS… Here's the first trailer for Angelina's Unbroken.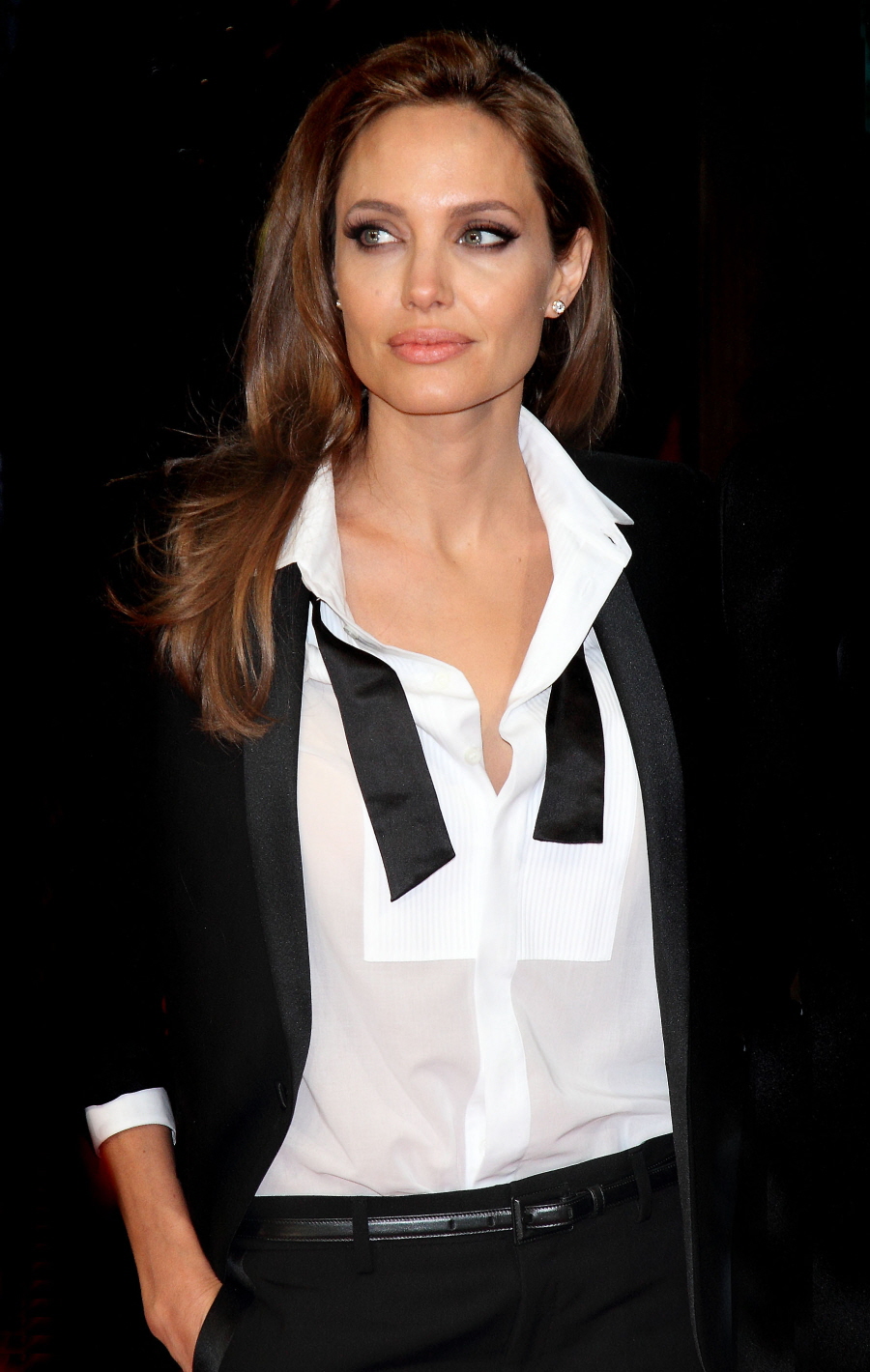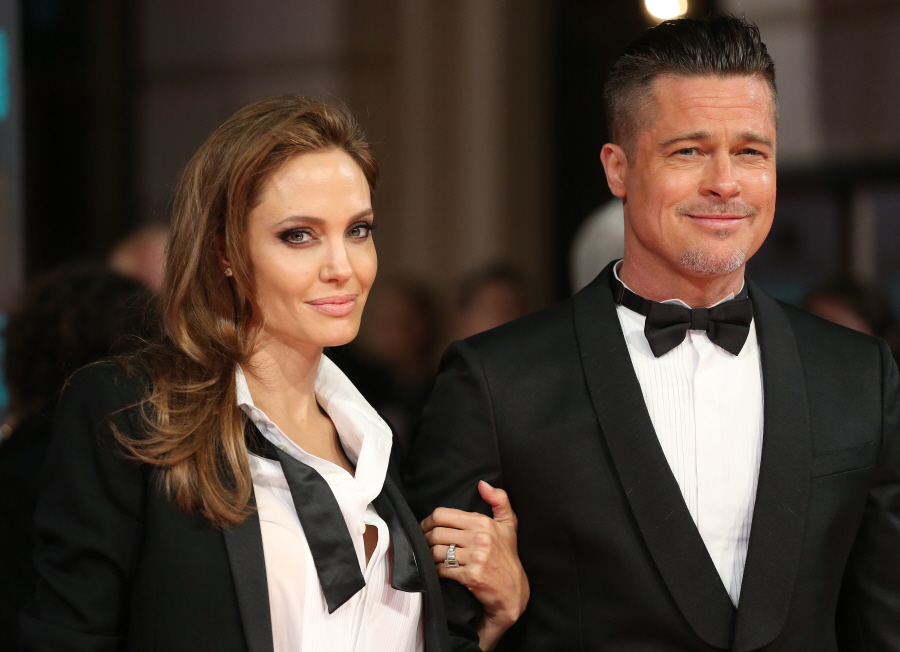 Photos courtesy of WENN.