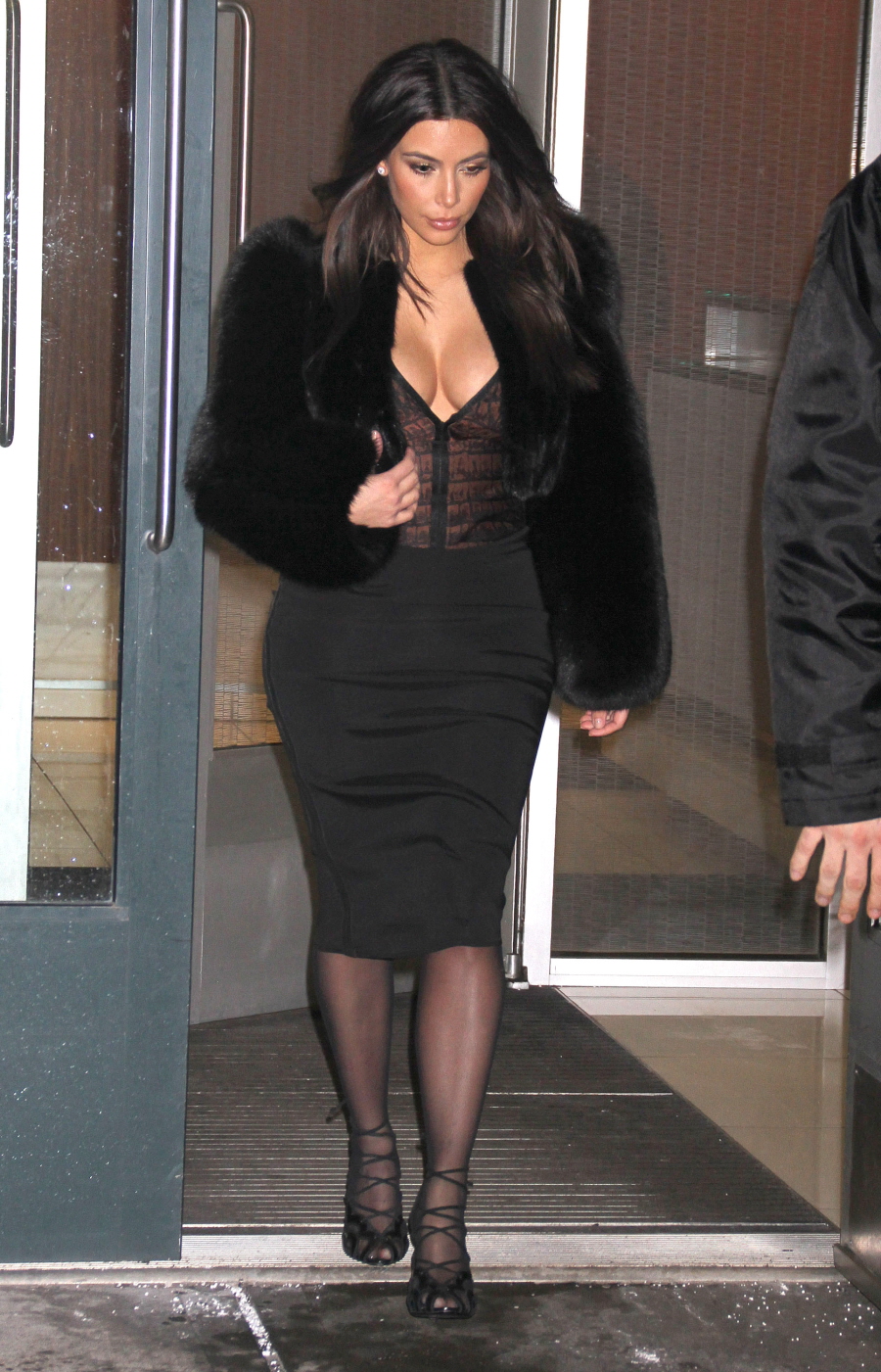 Here are some photos of Kim out and about in NYC two nights ago, allegedly having a "girls night" with her sisters at 1Oak. Kim thoughtfully posted photos of herself and the designer IDs for her ensemble. The jacket is Tom Ford, the cleavagey top is Stella McCartney, the skirt is Lanvin, the tights are Kardashian Kollection and the heels are Tom Ford. Thoughts on the ensemble? I don't hate it, surprisingly enough. To me, this is more of a "date night" outfit than a "girls night" outfit though. Right? Girls night – when you're not actively looking for a hookup – is a time for comfortable jeans and a shirt that can withstand salsa stains. But not in Kardashian World. My biggest peeve is open-toe shoes with tights/pantyhose though.
By the way, on Sunday night's very special episode of Keeping Up With the Kardashians, it turns out that the reality show cameras were there to capture every moment of Kanye's elaborate proposal. You can see the video here at Jezebel. Is it wrong that I was oddly moved by it? Don't get me wrong, I'm not like in love with Kimye or anything, but Kanye really did go all out to propose to Kim and he was super-happy when she said yes. It was kind of… sweet? Yes, I said that.
Of course Kim had to destroy the sweetness by Instagramming a closeup of her engagement ring with the hashtag #DreamsDoComeTrue. Yeezus, that's a huge ring.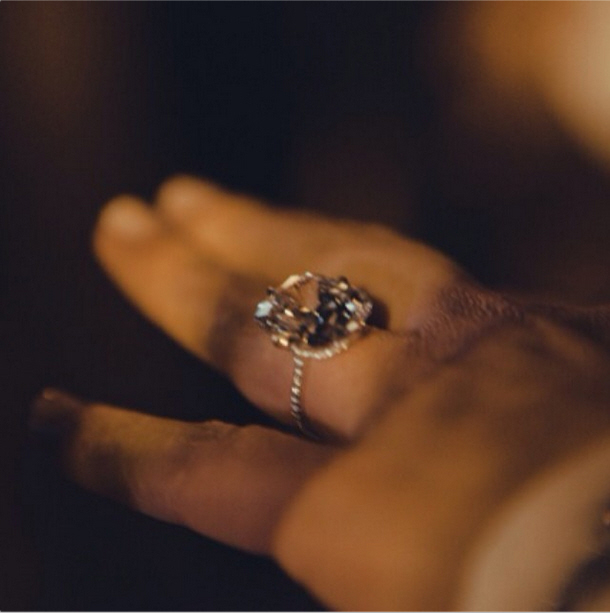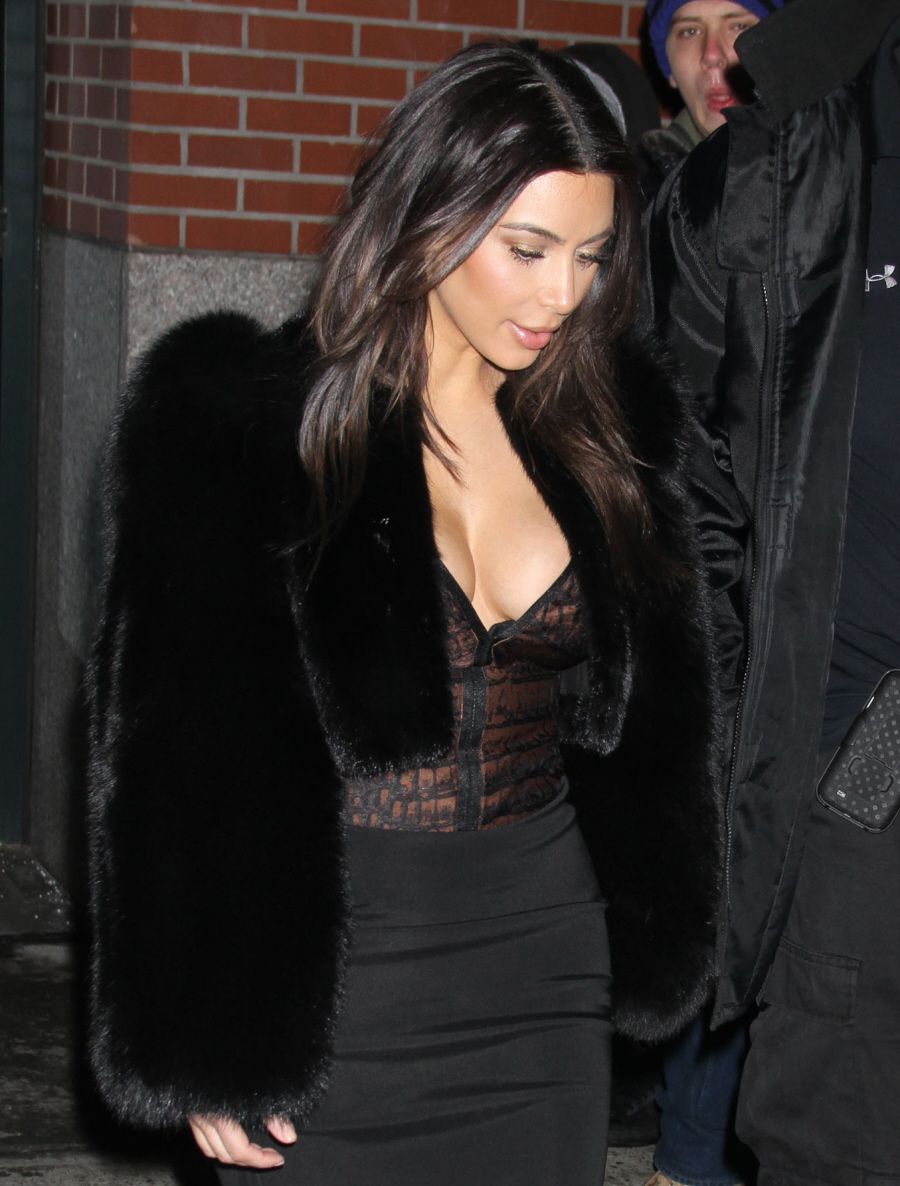 Photos courtesy of Fame/Flynet.