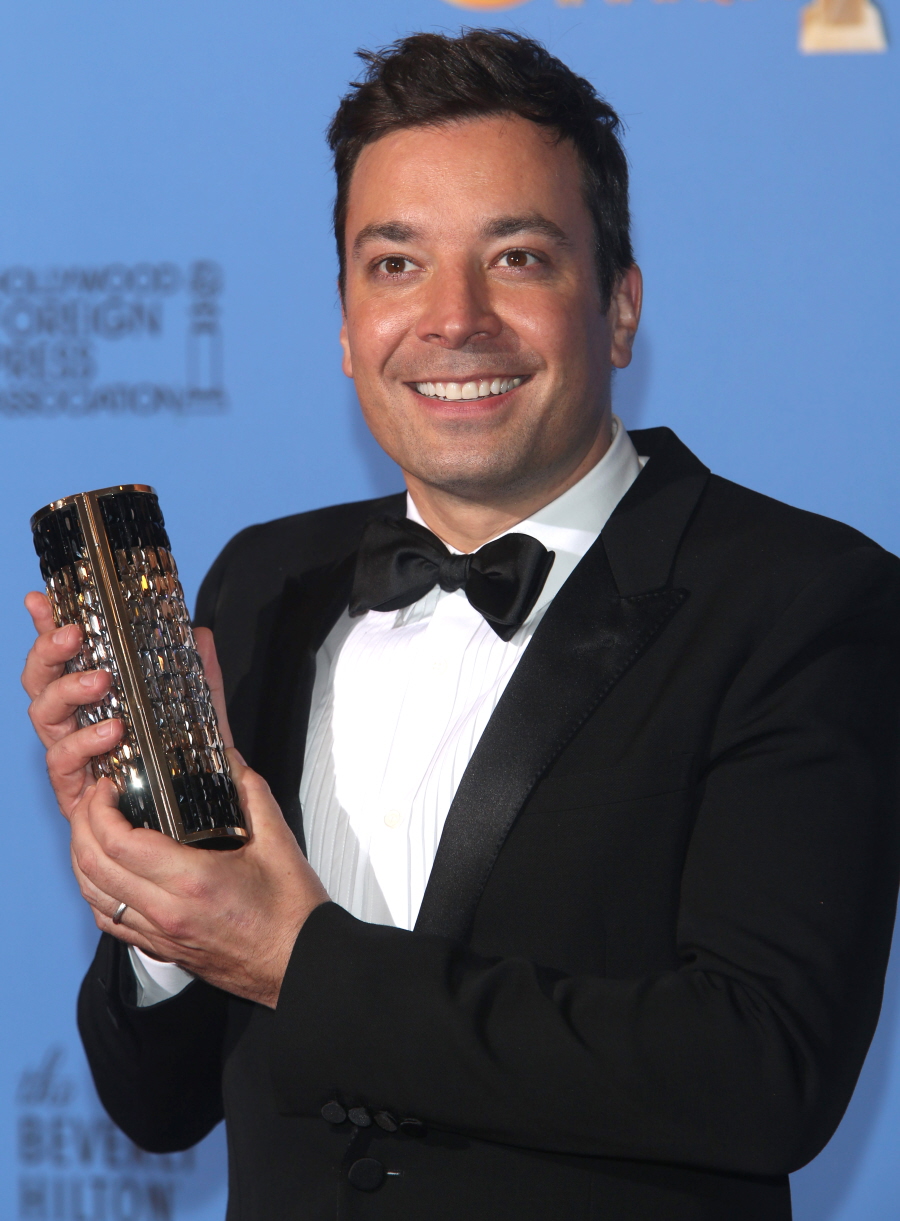 I didn't stay up for Jimmy Fallon's debut on the Tonight Show. Unless it's a weekend, I'm pretty much in bed by 10 pm (or 11 if something good is on, like Elementary). But I saw some coverage this morning, and it seems like the "establishment" is very happy with Fallon's debut but the kidz on Twitter kind of hate it already. Who knows if the kidz only hate Fallon ironically though? Could be. Jimmy started out with a heartfelt opening monologue:
I think this was my favorite bit – Fallon says his "buddy" owes him $100 because they said he'd never be the host of The Tonight Show, and then a steady line of celebrities streams out to give Jimmy $100 bills. Included in the bit: Tina Fey, Joe Namath, Robert DeNiro, Mariah Carey, Lady Gaga, Tracy Morgan, Kim Kardashian, Joan Rivers, Seth Rogen, Lindsay Lohan, Sarah Jessica Parker, Mike Tyson and, of course, Stephen Colbert.
Jimmy's guests were Will Smith and U2, who also performed on the roof of 30 Rock. The Will Smith interview was sweet, but I liked that Jimmy still did some of his old Late Night bits too. He got Will into some overalls for "The Evolution of Hip-Hop Dance".
All in all, I think Jimmy is going to do a great job. He'll be more conservative than people expect, but he'll also skew younger than the NBC brass expects. I also think Fallon made a great choice in bringing the show back to NYC.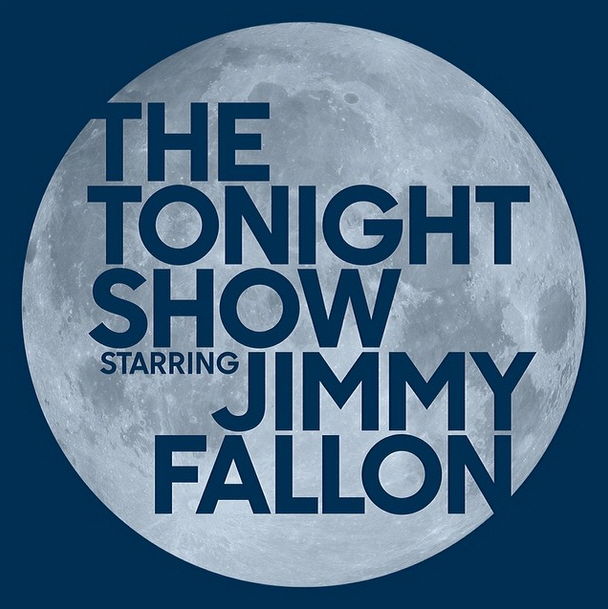 Photos courtesy of WENN.