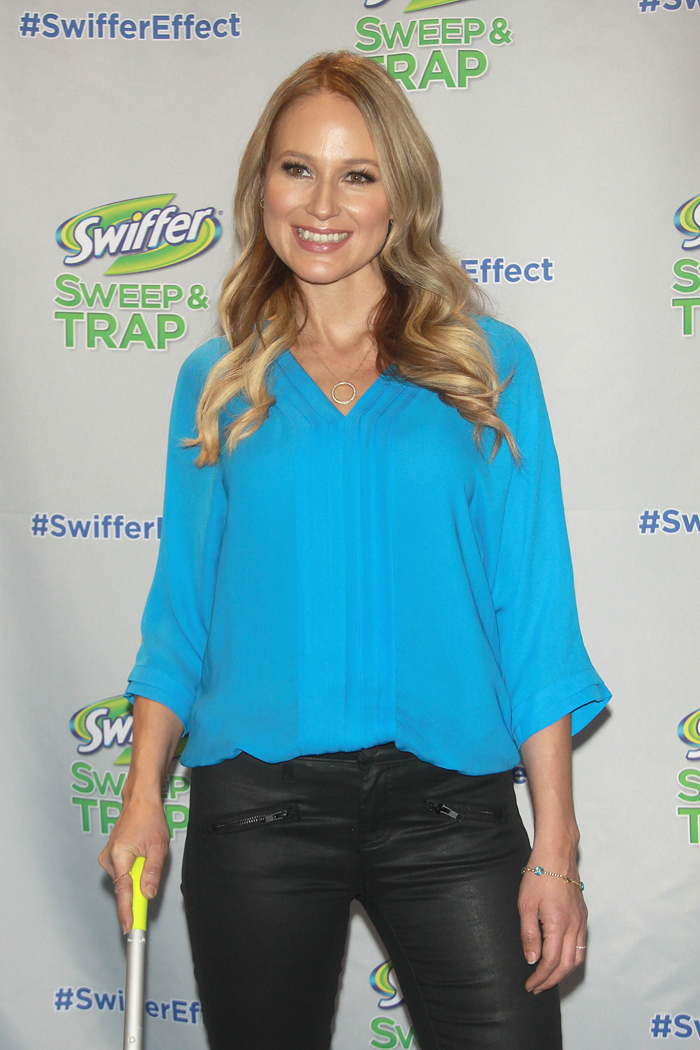 Here's a photo of songstress Jewel yesterday at a launch for the Swiffer Sweep & Trap. She seems enthused. Jewel has been successfully releasing music for decades, but she's branching out into cleaning product sponsorships. It seems like just yesterday that I was watching the "Who Will Save Your Soul" video on MTV, right? Sean Penn also claimed to have discovered Jewel although I'm not sure "banging" quite counts as "discovery." Ha.
Jewel has now released 12 albums (including a Greatest Hits record). She recently confirmed on her Twitter account that she's working on a new, stripped-down album. She's producing it herself without a label, which should be interesting. Jewel sat down with HuffPo for a quickie interview where she talked about the body struggles she had early in her career:
Her looks & her career: "I'm pretty lucky. I don't feel my career has ever depended on how I look, necessarily. Certainly in this industry I'm photographed a lot and I'm on film a lot, but I think my fans have always loved me for who I am. It's weird, I never thought a snaggle-toothed, big nosed girl from Alaska would [be considered 'hot']. But I enjoy it, especially as I've gotten older. I've just gotten more comfortable in my skin and I wouldn't trade what I've gained in my aging for what I had in my youth … that insecure, scared feeling."

Her early experience with body snarking: "When I first came on the scene I was probably 15 or 20 pounds heavier and they said I was the chubby Renee Zellweger. And it's a hard thing to live through, but I was very dedicated to not developing an eating disorder and very dedicated to not becoming a drug addict because, to me, they weren't longtime solutions and you have to go on your journey and you have to find that love for yourself.

On perspective: "What's unique about you is also the most special thing about you. I was a scared, homeless kid that wrote in my journal and put it on a record and people said, 'I like you. I believe in you. You move me.' It's a remarkable opportunity."
[From HuffPo]
People can be so cruel. Why would anyone call someone "the chubby version of _____" and think they were being clever? That's the stuff that eating disorders are made of. Jewel was never chubby at all. She was adorable for god's sake. I never got a Zellweger vibe from Jewel either. They were both cute little starlets hitting the scene in the mid 1990s, but that's where the similarities ended. Jewel certainly doesn't look like Zellweger now. To be fair, not even Renee Zellweger looks like Renee Zellweger anymore.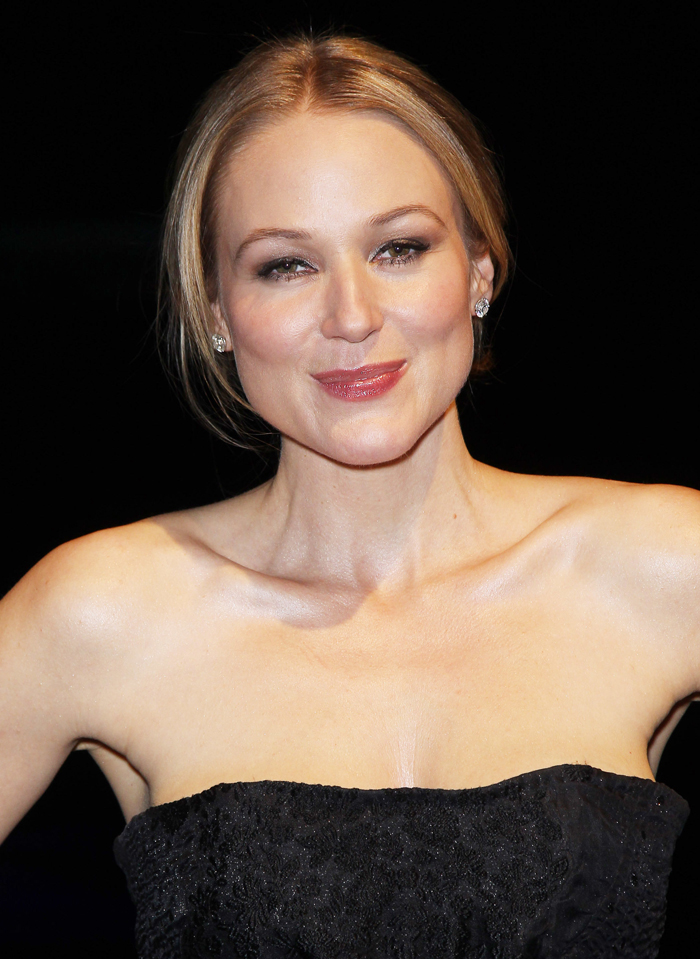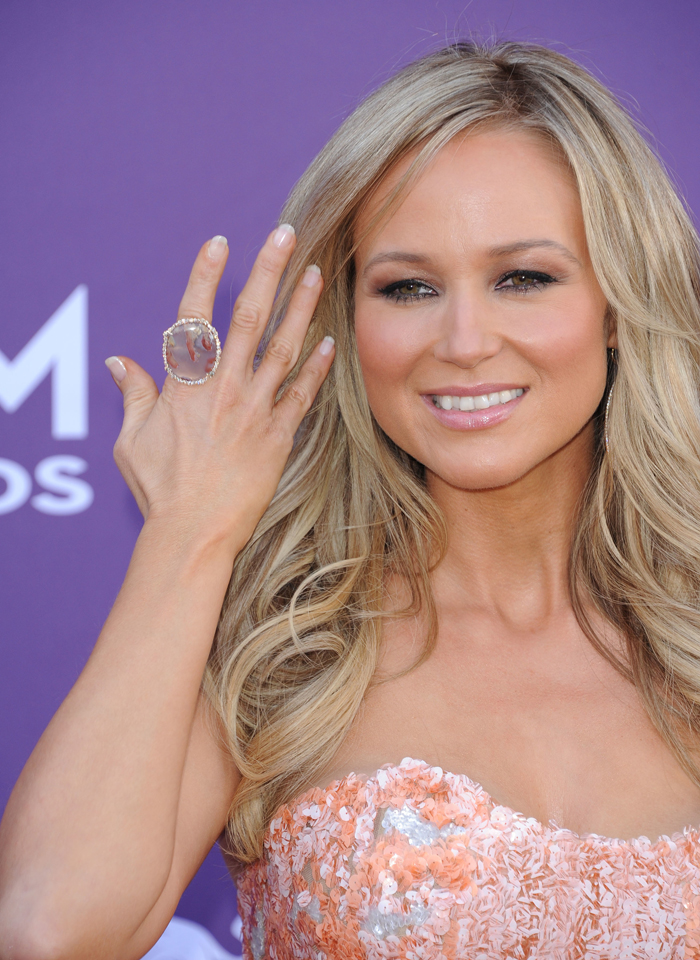 Photos courtesy of Fame/Flynet & WENN