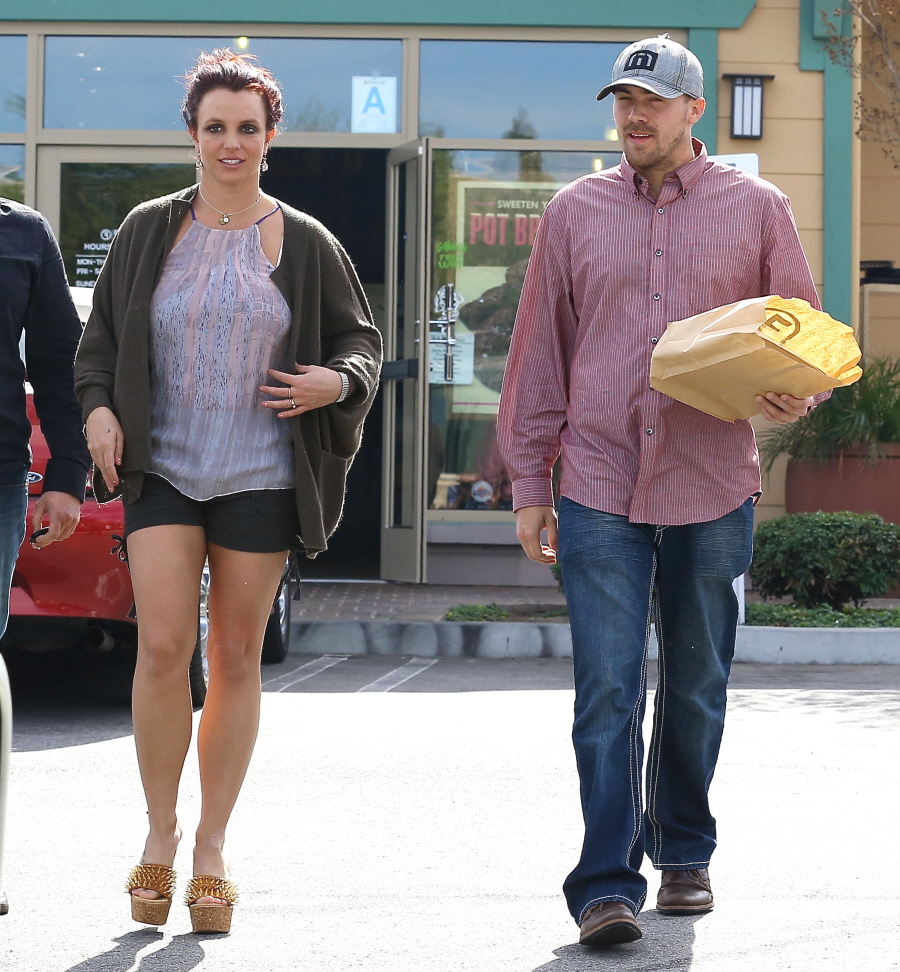 Ruh-roh. Britney Spears dyed her hair, you guys. Apparently, Britney went "red" several days ago and she debuted the new color on stage in Las Vegas. These are photos of Britney and her current boyfriend David Lucado out and about in LA this weekend, so I guess she wasn't in Vegas this weekend. So, Britney was showing off her new "red" locks, but I dispute the idea that this color should be called "red". Red, to me, is Prince Harry's hair. Amy Adams has red hair. Christina Hendricks is a redhead. This current shade that Brit's working is, I believe, more of a budget burgundy. It doesn't even look professionally done. It looks like something Kool-Aid based.
So, did Britney just dye it for a change? Did she do it just because she can? Did she go darker to let us know that she's just a few months away from a pink wig? I have no idea. I don't think the pink wig is about to make a comeback, although I do think this hair color makes Britney look unwell. Plus, it looks like she doesn't wash her face or take off her makeup at night, right?
Incidentally, during a recent Las Vegas show, a fan took this video of Britney lip-syncing badly. Um… what did you expect? Do you really think Britney is singing live?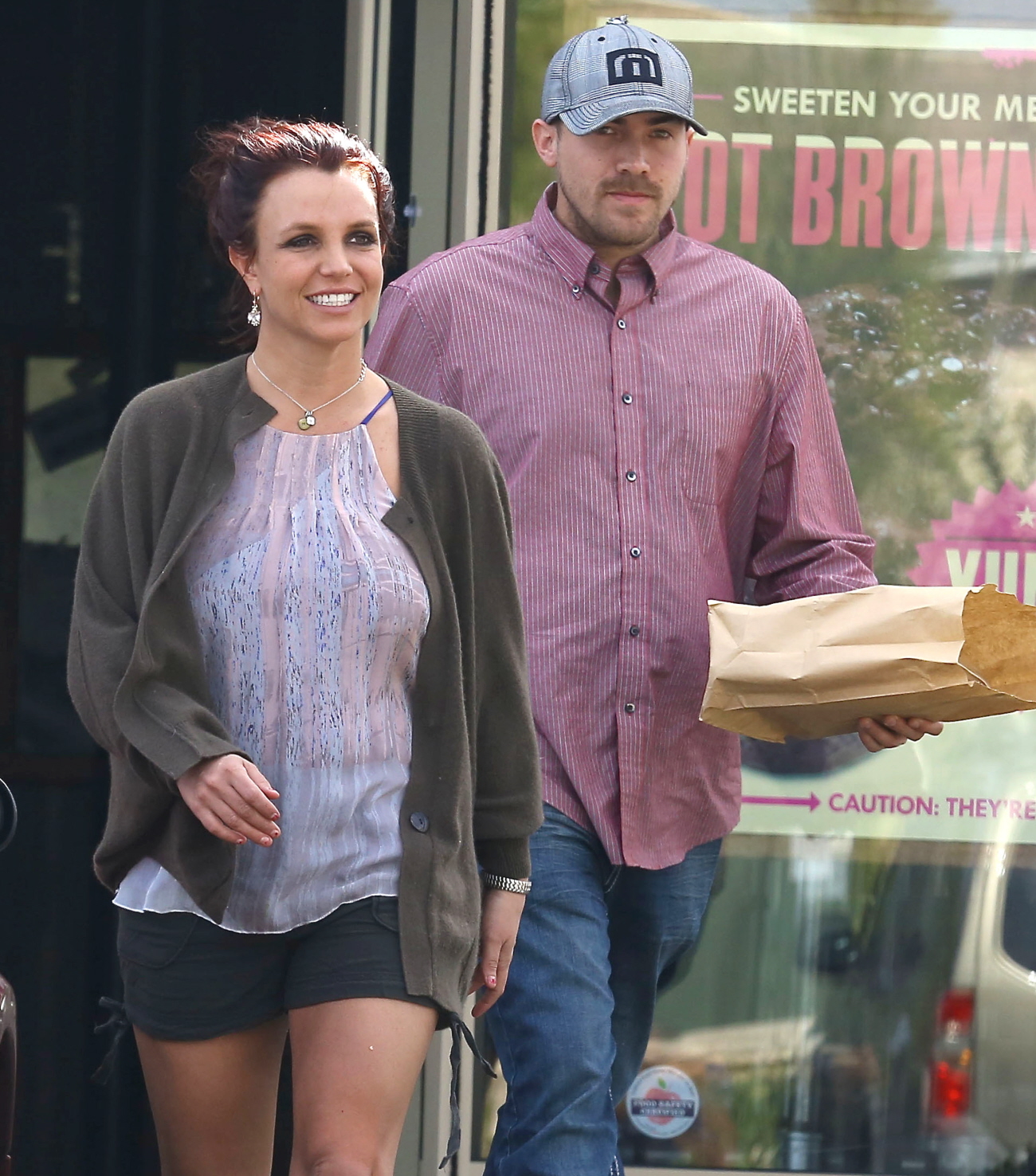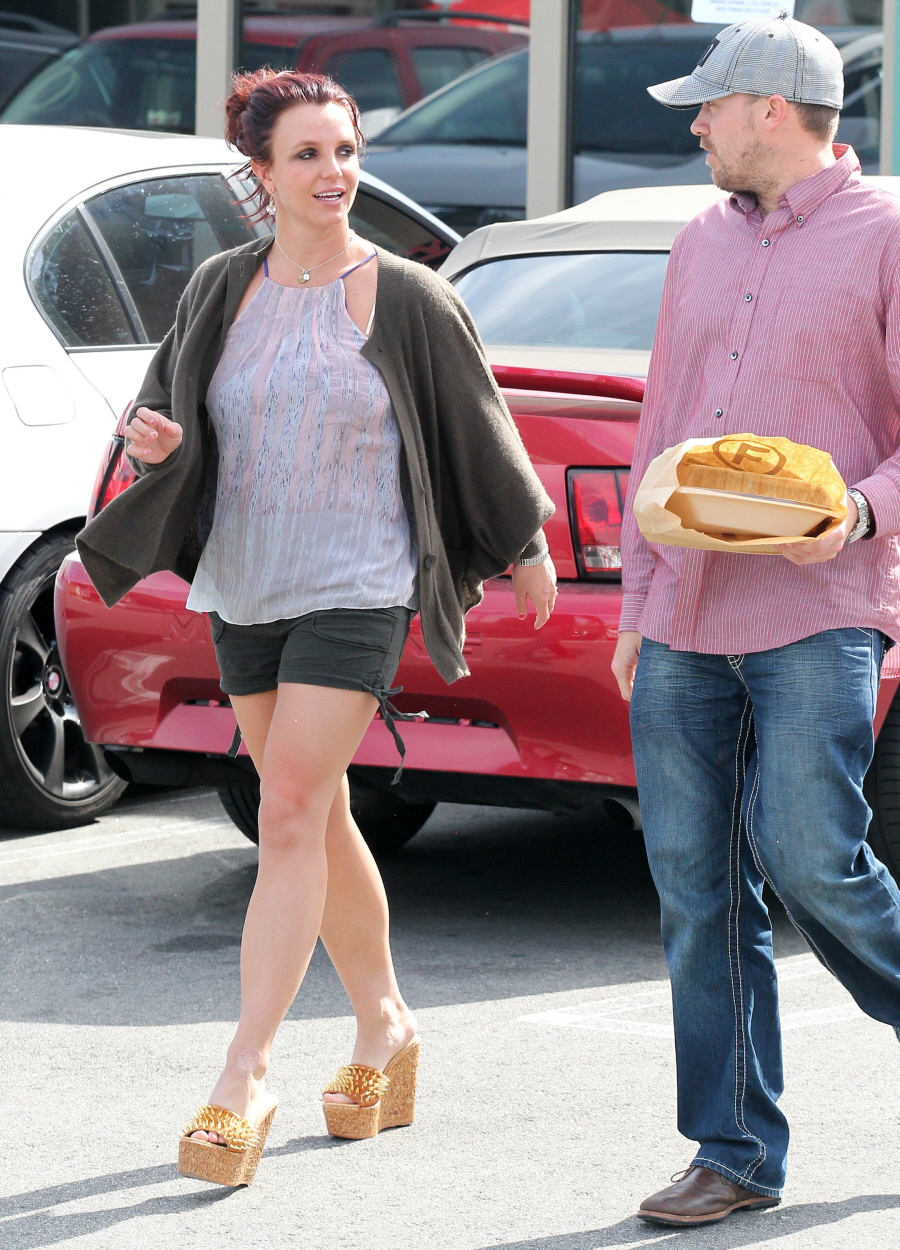 Photos courtesy of Fame/Flynet.