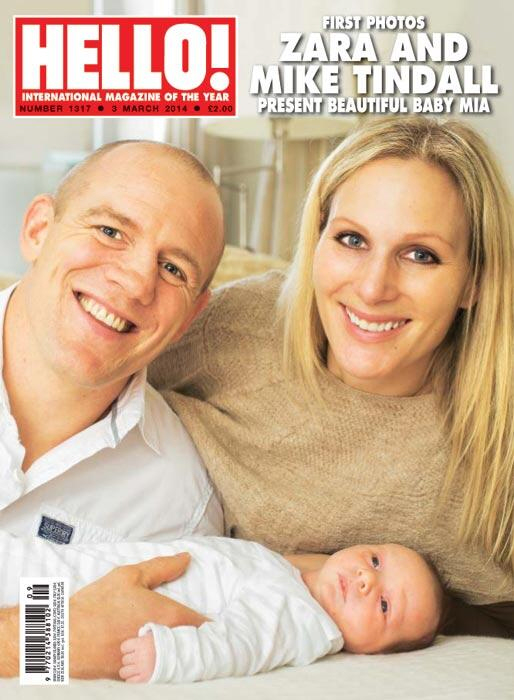 Zara Phillips and Mike Tindall welcomed their first child, a little girl named Mia, on January 17th. I haven't been paying that much attention, so I kind of missed the fact that up until this point, we hadn't seen any photos of the baby. The royal family does tend to have rules about how and when and where certain events are photographed, and while Zara isn't even technically royal, I'm a little bit surprised that she didn't give away the first baby photos for free. Here are Mia's first photos, on the cover of Hello Magazine. Apparently, it's a multi-page spread and I'm absolutely positive that Hello paid for these photos. Is that tacky? Or is it just smart? Considering Zara doesn't have a title, I'm erring more on the side of "smart" I guess. Make that money, girl.
They kept the birth of their first child low key, not even posing for the traditional photographs outside the hospital. But Zara Phillips and Mike Tindall have now made the surprisingly public move of selling the first pictures of their baby daughter Mia to Hello! magazine.

The Queen's fourth great-grandchild, who is 16th in line to the throne and was born on January 17, appears on the front cover of this week's edition Dressed in a white striped baby gro, Mia, awake and content, is pictured lying in front of her proud parents, who both looked relaxed and happy.

The baby daughter of Zara Phillips made her first public appearance at the Barbury point-to-point races in Wiltshire, where two of her mother's horses were competing, but could not be seen inside her buggy, making the Hello! shoot the first time the latest edition to the royal family has been seen by the public.

In 2008, Zara's brother Peter Phillips was criticised after selling photos of his wedding to Canadian bride Autumn Kelly to Hello! and reportedly receiving £500,000 in return. At the time Liberal Democrat MP Norman Lamb described the move 'a serious error of judgment' that 'smacks rather of greed'.

Last September, Prince and Princess Michael of Kent's son Lord Frederick Windsor and his wife Sophie Winkleman also posed for Hello! with their baby daughter Maud. Earlier this month, Hello! published paparazzi photographs of Prince George in the arms of his mother the Duchess of Cambridge as they left a British Airways plane while on a Caribbean holiday. Some commentators expressed surprised that the Cambridges had apparently not tried to stop the publication of the paparazzi images.

A spokesman for Hello! magazine said: 'We are delighted that Zara and Mike Tindall chose to share their beautiful baby pictures with Hello!'

Buckingham Palace declined to comment on whether the Queen had been consulted over the photographs, which appear across 13 pages of the glossy magazine. Olympic medal-winning sportswoman Zara and former England rugby star Tindall revealed that their daughter was 'pretty relaxed and happy so far'.

The couple hired a maternity nurse for the first few days to help them get to grips with parenthood.

Mia, whose name was announced by her father via Twitter, was born in the NHS at the Gloucestershire Royal Hospital.

'We'd never even contemplated going privately,' the couple told the magazine.

Mia's second cousin Prince George – a future king – was born at the private Lindo Wing of St Mary's Hospital in Paddington, London. Zara also disclosed that she had an epidural. She said she was hoping to resume her equestrian career and enter the Burghley Horse Trials in September but for now they were 'taking each day as it comes'.

Tindall, who was described by his wife as a hands on father, said: 'I still keeping looking at Mia and thinking "Oh! We made that!"'
Oh, she had the epidural! I'm glad that she said that. I think that speaks volumes too – Zara is crazy athletic, she's super-tough and even she was like, "F—k this, I need an epidural." As I've said before, I have zero judgment for women who want painkillers during childbirth. If I ever gave birth, I would want to be unconscious. I'm not even joking.
If Peter Phillips and his wife received £500,000 for their baby photos, how much do you think Zara and Mike got? I would say… probably around that amount. Something in the £400,000 to £700,000 range.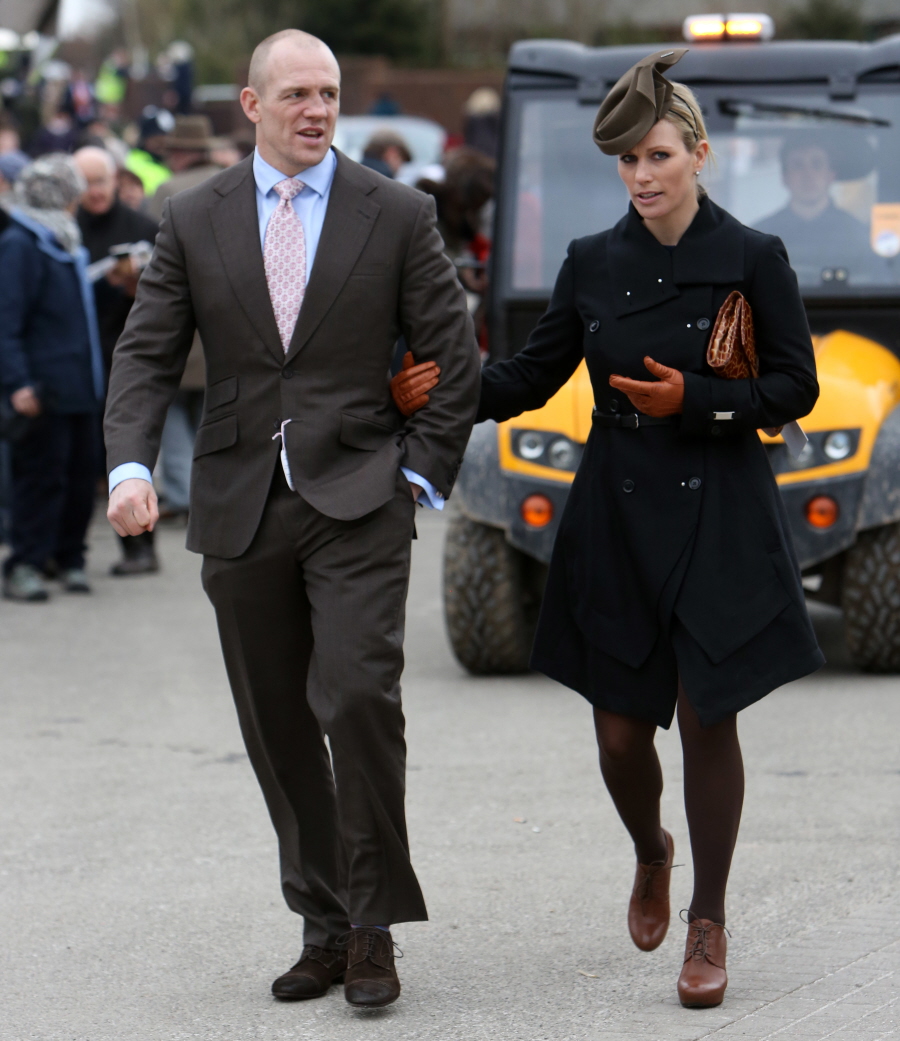 Photos courtesy of WENN, Hello! Magazine.