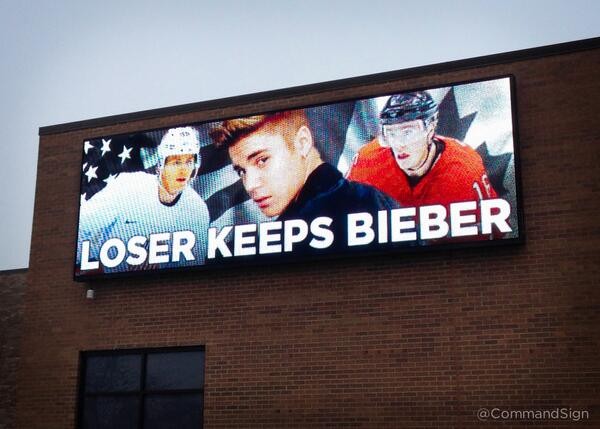 You've probably seen this "Loser Keeps Bieber" billboard by now. A Chicago-based company, Command Transporation, tweeted the image and it went viral. The premise was that the ice hockey semi-final between Canada and Team USA in Sochi would act as a tie-breaking vote to see which country would have to claim Justin Bieber as their own. Sadly, Team USA lost the match, so I guess he's ours forever.
Bieber is doing his best to frustrate his adopted home country. Miami Beach prosecutors offered him a pretty sweet plea deal for his DUI/resisting arrest charges. The plea would have involved no prison time but would require community service and random drug testing. The swaggy one has stomped his little feet and rejected the plea. I suspect that the real issue is that Bieber doesn't want to be drug tested. The official line from team swag is that he won't do alcohol ed classes because "he'd become a spectacle." Bieber supposedly wants a plea, but he didn't like this one.
Bieber has relocated to Atlanta in this midst of his troubles. Swag central is now located in a futuristic, space-age mansion that is secluded in comparison to his old Calabasas digs. Justin signed a three-month lease to get away from Hollywood and gain access to the growing hip-hop biz in Atlanta. The residents in Bieber's Buckhead neighborhood are not happy about his presence. They are already staging protests and driving the homeowners' association mad. Bieber needs to go and buy himself a private island like Johnny Depp did. Then Biebs can get his rocks off by throwing eggs into the ocean. For now, the police are patrolling the neighborhood hourly to make sure people leave Bieber alone: "He's not an animal in a zoo." Right.
Justin has a new message for all his haters in the form of a song. He released "Broken" (featuring Blake Kelly) to tell everyone "I cannot be broken…Way too strong for that." Sit down, little boy.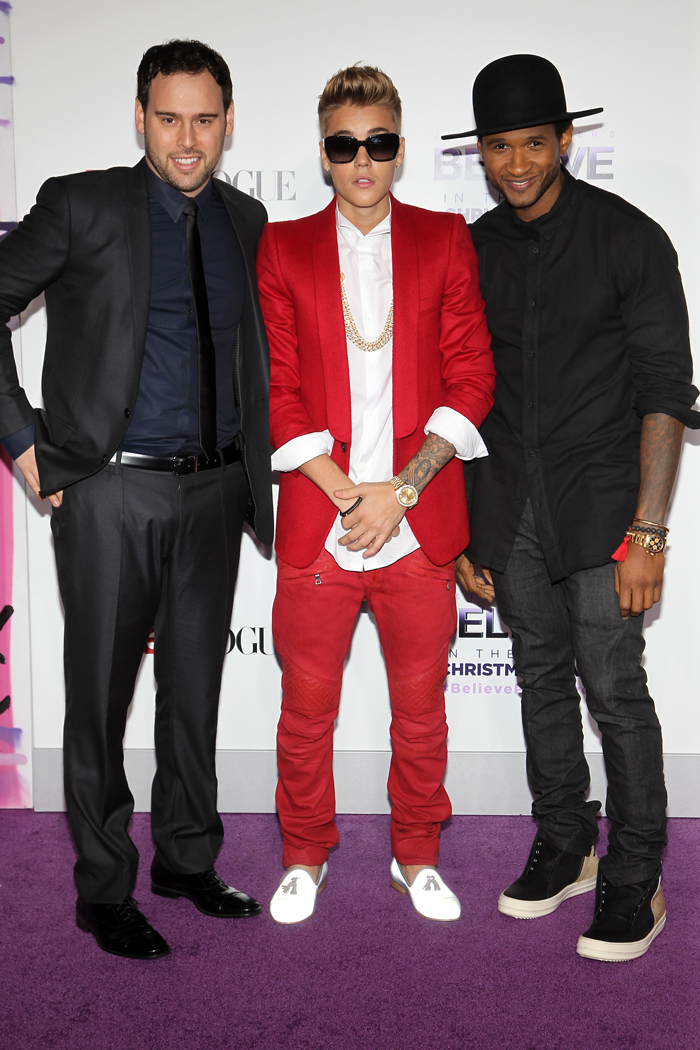 Photos courtesy of Fame/Flynet & WENN