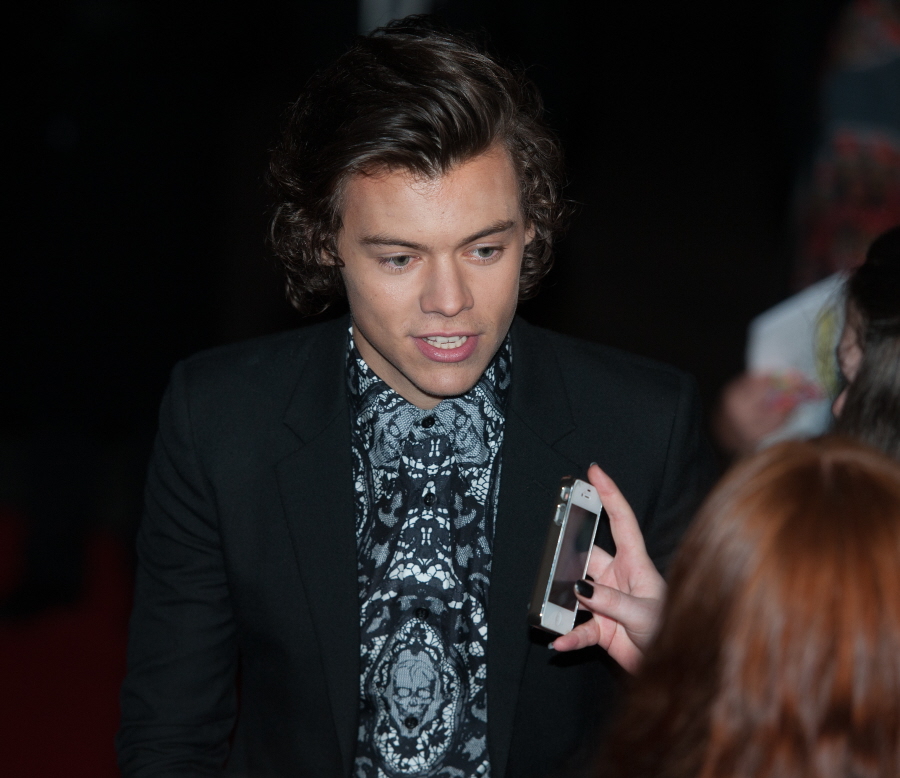 Harry Styles and Kendall Jenner were maybe/sort of/totally dating for several months. I think it began late last fall/early winter. Harry started spending some time in LA, and he and Kendall were together in NYC for a few weeks too, I think. I think they even went on holiday together? Anyway, as with so many young couples, they couldn't make it work. Even though Lucifer's Homegirl was probably trying to force this love-match to a crazy degree. The UK tabloids claim that Harry and Kendall ended on good terms at least:
Harry Styles and Kendall Jenner have ended their relationship after three months, it has been claimed. The 20-year-old One Direction star and 18-year-old Kendall are reported to have called time on their long-distance romance to instead focus on their respective careers.

A source told The Sun: 'Kendall has been focusing on her modeling and Harry is preparing for work on the band's fourth album, as well as their stadium tour. The reality is that with everything they both have going on, it's impossible to sustain anything serious.'

The pair first started dating in November after meeting in Los Angeles, and then confirmed their romance with a skiing holiday over the Christmas holidays.

Kendall's recent trip to London, which saw her model during London Fashion Week, was also reported to have been to host a party for Harry's birthday.

However, sources said that the pair's relationship had actually come to an end before then – and the 1D heartthrob did his utmost to avoid any awkward run-ins with his very recent ex.

A source told the Daily Star Sunday: 'Harry purposefully didn't go to the Topshop show or have his planned party so people wouldn't speculate about him and Kendall.'

But despite the pair's time together coming to an end, Harry and Kendall are still said to be on good terms as their split was anything but acrimonious. The source added to the Sun: 'There's been no major fallout. They're definitely still friends ad haven't ruled anything out in the future.'

Harry is no stranger to a celebrity relationship, having dated stars including Caroline Flack, Taylor Swift and Cara Delevingne. However, Kendall has so far only been in relationships with her high school boyfriend Julian Brooks, who she is reported to have dumped for cheating on her, and Harry. Despite the claimed split, Kendall appeared in good spirits on Saturday as she attended the launch of her new handbag line with sister Kylie before joining siblings Khloe and Kourtney to watch Miley Cyrus perform at the Staples Center in Los Angeles.

MailOnline has contacted spokespersons for Harry and Kendall for comment on the split allegations.
I wasn't paying too much attention to them, quite honestly, but were the 1D-ers really upset about Kendall? It felt like she didn't get quite the online hate that some of the 1D girlfriends got, maybe because the 1D-ers were in denial about Harry Styles hooking up with a Kardashian/Jenner girl. That did make me think differently about Harry. I always thought that while Harry isn't really a "nice boy," he was a smart kid, too smart to mess around with the Kardashian/Jenner clan. But I guess not. Harry should try dating Selena Gomez next. That would be epic. Because then Justin Bieber and Harry Styles would be fighting and it would get hilarious.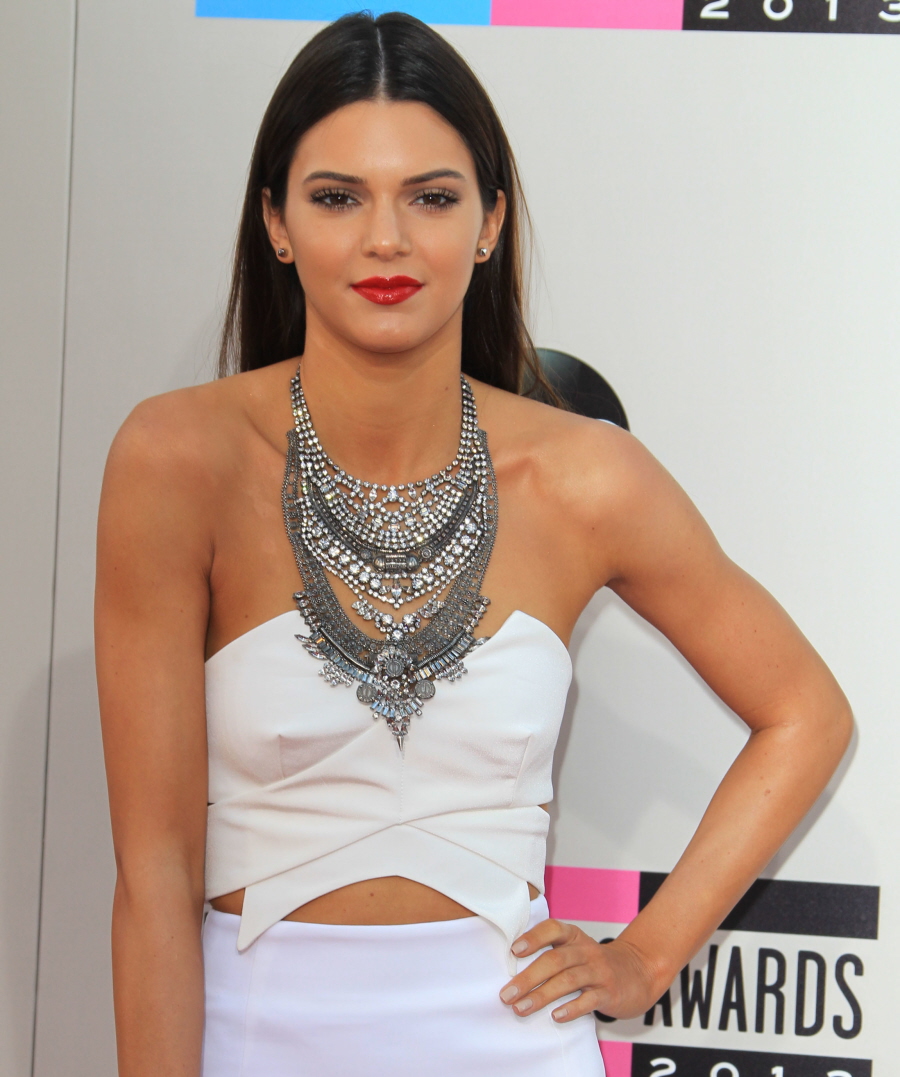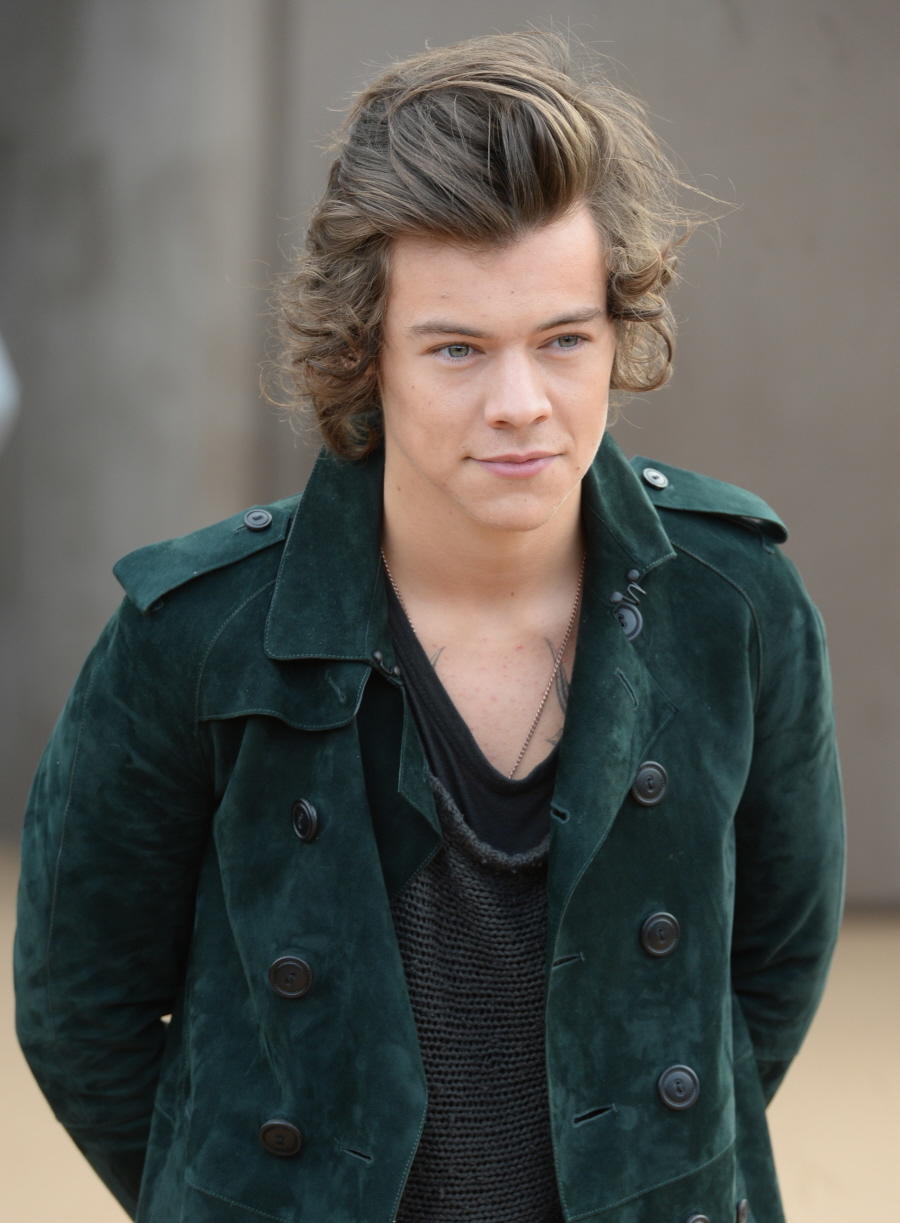 Photos courtesy of WENN.