Here are some photos of Simon Cowell and his girlfriend (are we calling her that?) Lauren Silverman in Miami over the weekend. These photos make me uncomfortable. I mean, Lauren and Simon were on a public beach and they were practically posing for happy family photos for the paparazzi, so it's fair game. But it makes me uncomfortable because I feel like Lauren would probably prefer to be at home with the baby and not feel like she has to pose for nonstop photos when she's only recently given birth.
Obviously, Simon and Lauren don't have any problems with the baby getting photographed though. And even Simon's dogs are in on it. Those dogs are pretty photogenic, I have to admit. However, I could have done without Lauren laying on top of Simon's furry moobs. Girl, we get it! You "got" him. For now. I feel like sitting her down and explaining the rules of the Cowell Harem to her. First rule of the harem: the furry moobs are shared.
Simon's publicist recently explained to People Mag why Simon named his son after his father. Simon was famously very close to his dad Eric Cowell, and Simon "is striving for is to build the same relationship over the years. It's the whole family thing – he got a tremendous amount of comfort from the relationship he had with his mum and dad. They were very, very close."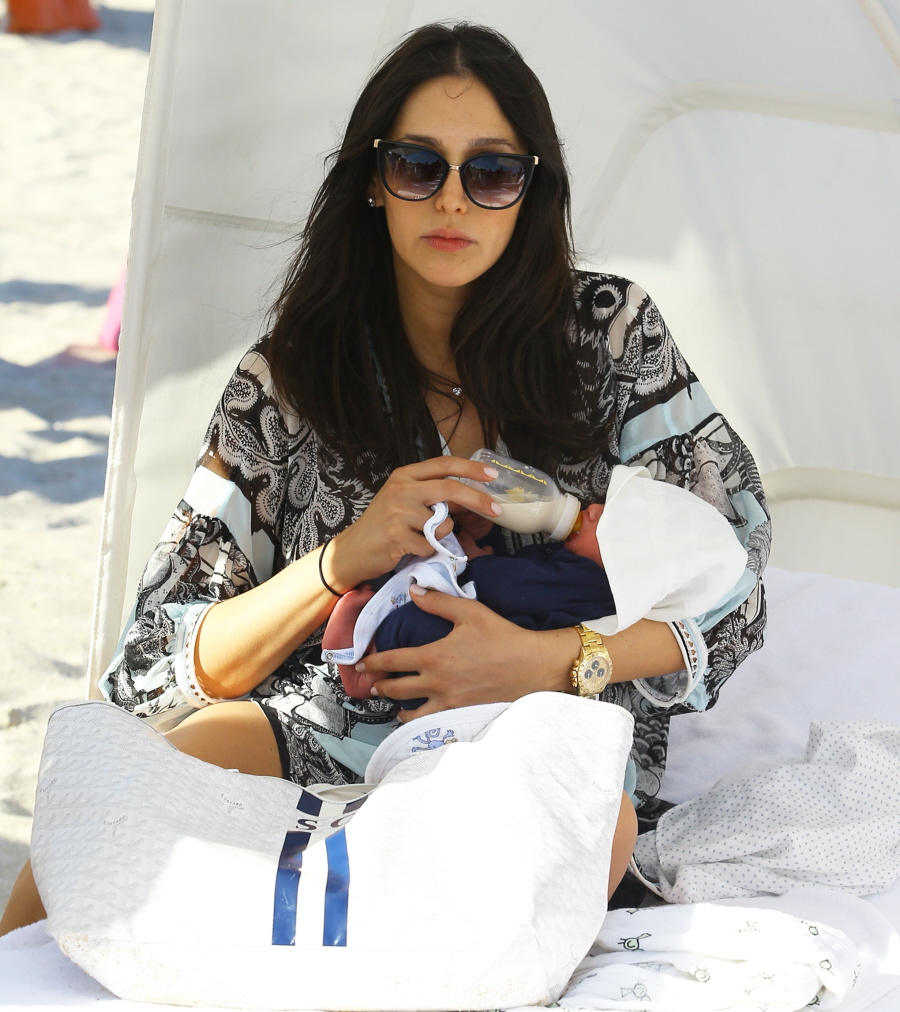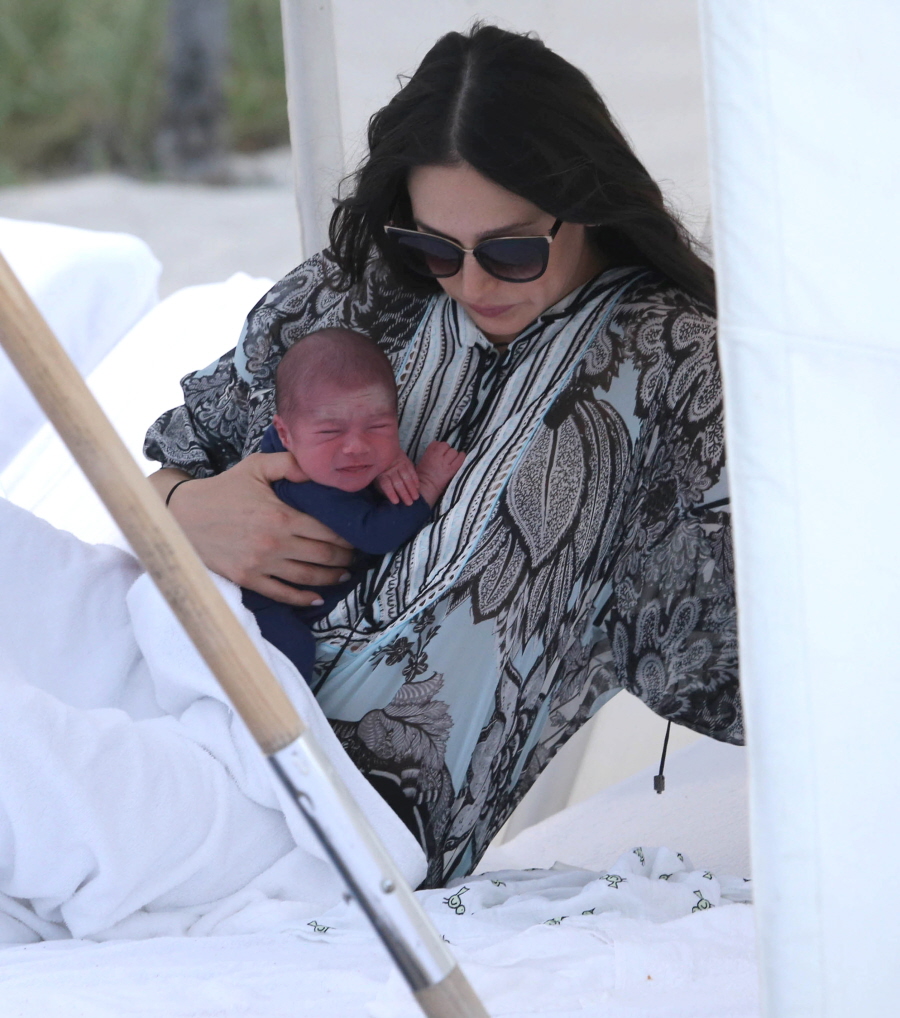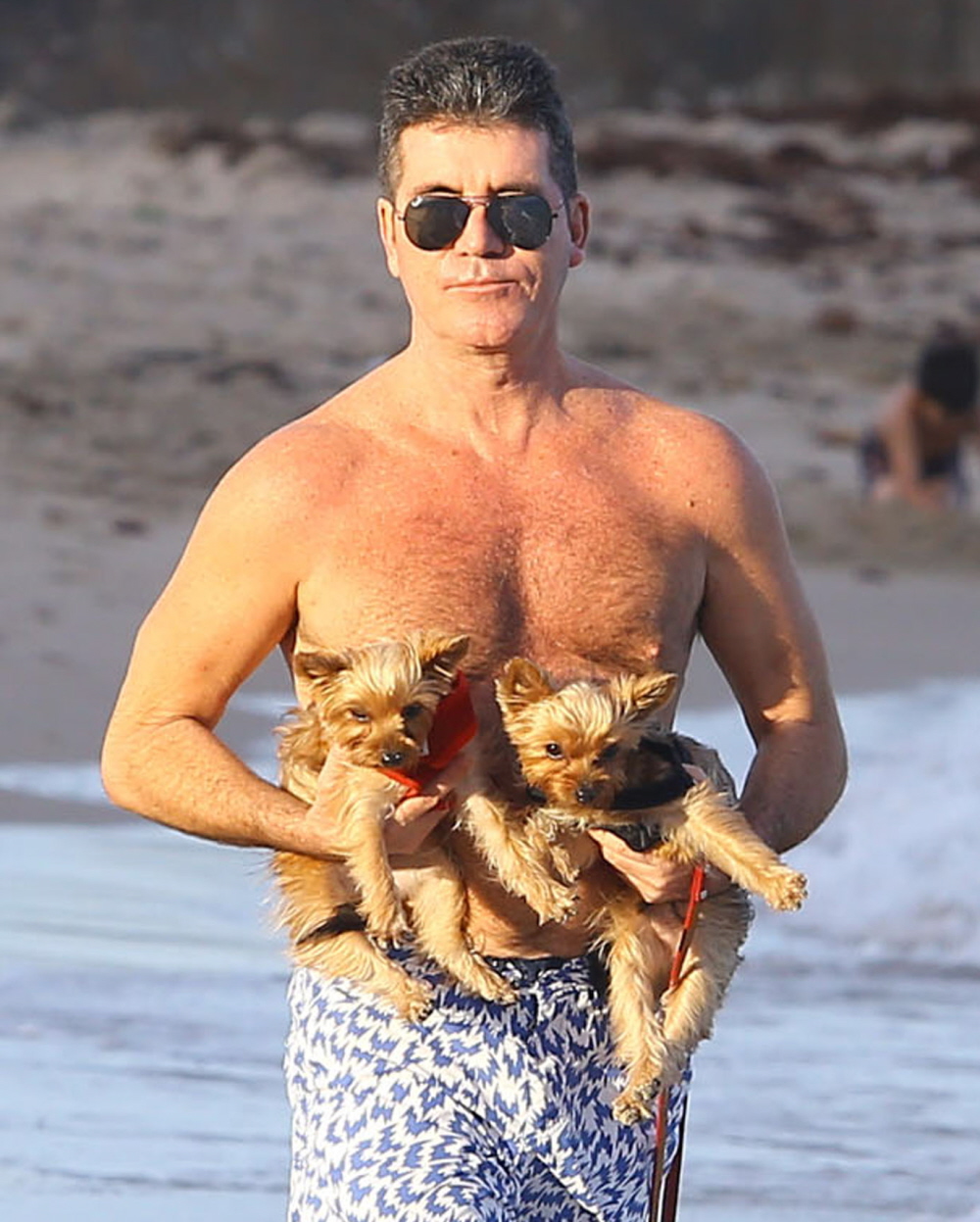 Photos courtesy of Fame/Flynet.