Here are some new photos of Hilary Swank in Milan on Sunday and Monday. She attended two events for Ferragamo, so I suspect she was paid to be there. It's a nice life – getting paid to fly to Italy and wear pretty clothes. I'm assuming both of the dresses in these photos are Ferragamo, and I find myself enchanted by the champagne satin one. Ordinarily, "champagne satin" equals "bad fashion" but this dress really works, doesn't it? The shiny black dress is rather pretty too. My only complaint? She should do something with her hair.
Hilary has been in the wind for the past two years or so. After the Chechen dictator's birthday party in 2011, Swank really went undercover. One of the last times we talked about her was in 2012, when she and her agent boyfriend broke up (he was her jumpoff after she split with Chad Lowe). We can literally go YEARS without new photos of Hilary, which is really weird because… she's a two-time Best Actress winner. Weird, right? This year is actually the ten-year anniversary of Million Dollar Baby, the second time she won Best Actress. Well… at least she's gotten better at choosing her side projects/paying gigs. No more birthday parties for Chechen dictators. Just light fashion appearances.
PS… Apparently the tall dude is James Ferragamo, the artistic director of Ferragamo. Do you think he's just acting as a friend/handler for Hilary or is there something else there? Hm.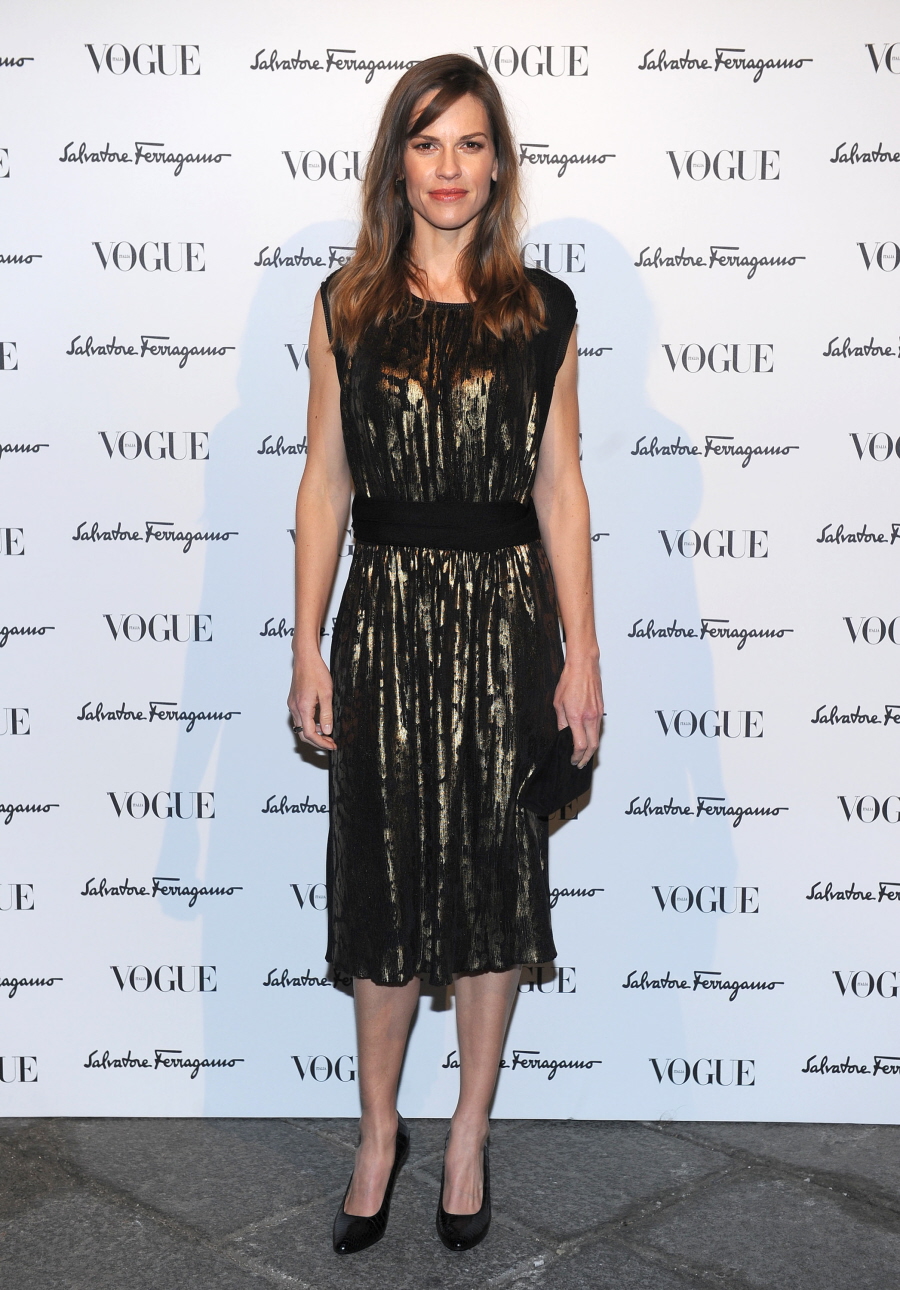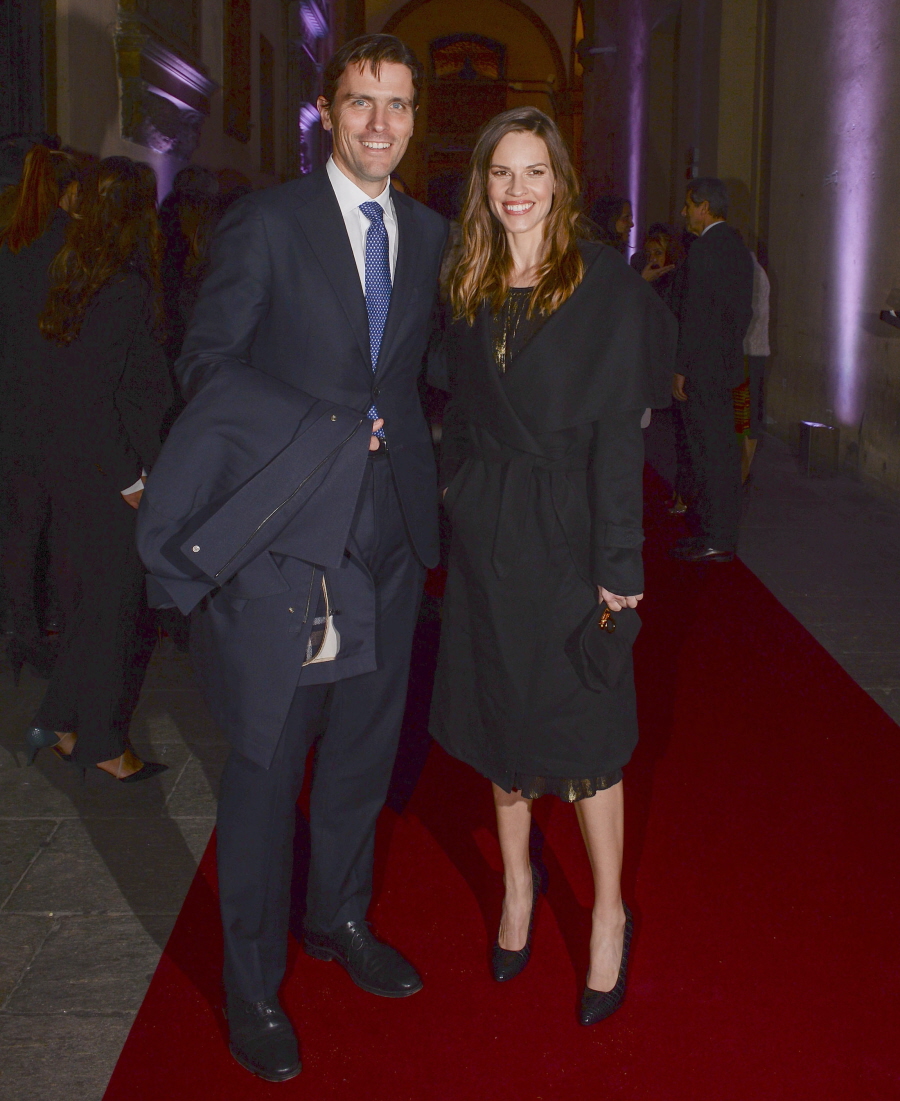 Photos courtesy of Fame/Flynet.