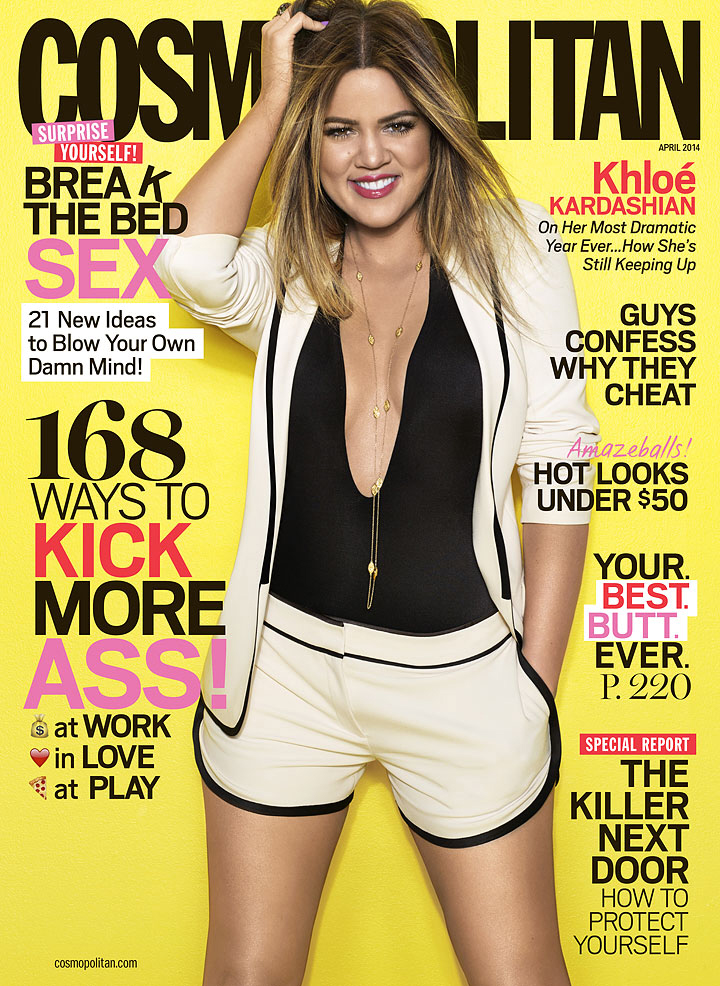 Whoever styled Khloe Kardashian's April Cosmopolitan cover needs to STAHP. My God. You know I like Khloe, and I think she's pretty too, but Khloe more than all of the Kardashian/Jenner girls needs to be styled properly or else the whole house comes down. Whoever thought of putting her in a titsy faux-Halston deep-V and suede pants… well, that person needs to rethink this whole styling thing. As for the Cosmo interview, you can read it online here. Kris Jenner conducted the interview. Seriously. Some highlights:
Khloé on her close knit family: "It makes me a better person. We live in the public eye, so if one of us makes a mistake, it affects everyone…I have a such a great support system here. We're so judged when we leave these walls that we try never to do that to one another."

On Bruce Jenner: "There was no scandal. There was no bad blood. You're just happier apart. You are nicer to each other now. You get excited to see each other at dinners. It makes me sad that people think Bruce is no longer a part of my life. I talk to him every day! I consider him my second father."

Khloé on how she handles life's obstacles: "I'm not a big "cry on a shoulder" person. I'm very introverted when it comes to my own stuff. Everyone has issues and I'm not someone who likes to burden people…I hold things in. I don't know why."

Khloé on what she would like the public to know about her personal life: "Your life is meant for you to understand and process, not to make anyone else happy. Kim was so thrashed for her marriage and it not working out. If she wasn't happy it took guts to say, "You know what? I can't do this anymore." But you're damned if you do and damned if you don't. People hate us for showing stuff and they hate us when we say, "Fine, we won't show it anymore." I don't have any regrets. I wouldn't change a thing. You learn as you go."

Khloé on having kids one day: "I love kids. I hope and pray I have kids when the time is right."

Khloé on where she hopes to be in 10 years: "I live for the moment. If you think too far in the future, you might get disappointed or set the bar too low. It sucks at times, but everything happens for a reason, no matter how sh#tty your circumstances are. To say where I want to be in 10 years…I have no idea. I just know that I want to be happy and smiling."
I do think Khloe is the most introverted of all the Kardashian girls, although Kourtney has really pulled away from the pack more and more, hasn't she? But I think Khloe probably keeps the most secrets. Everything about Khloe is secretive. We don't know what really happened in her marriage, we don't know (but we have a lot of theories) about her paternity, and we don't really know how Khloe truly feels about Lucifer's Homegirl.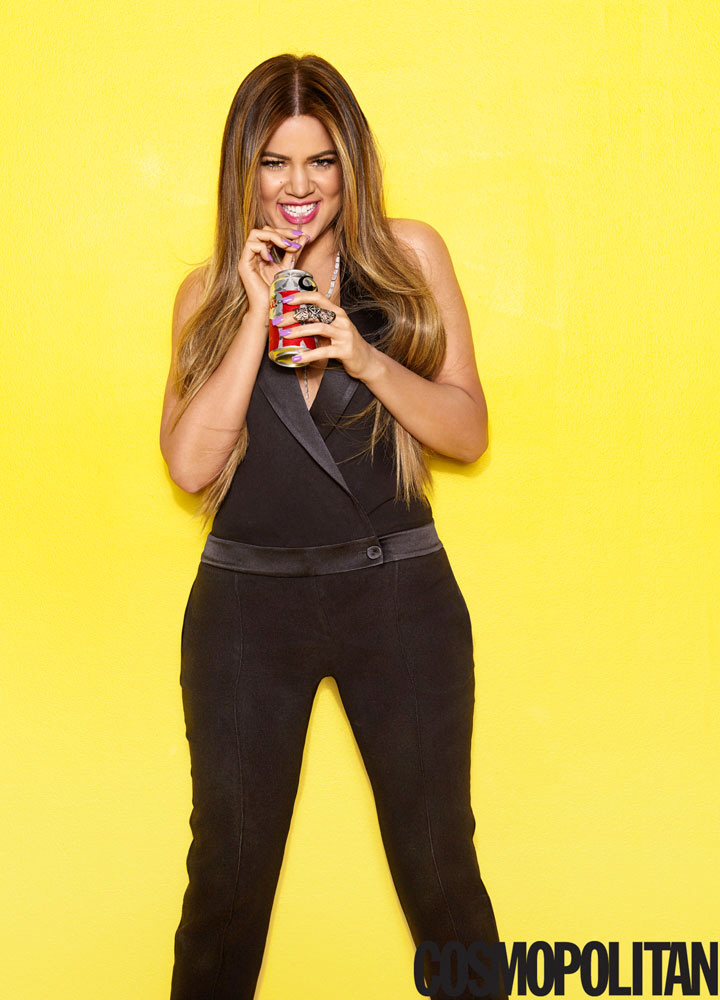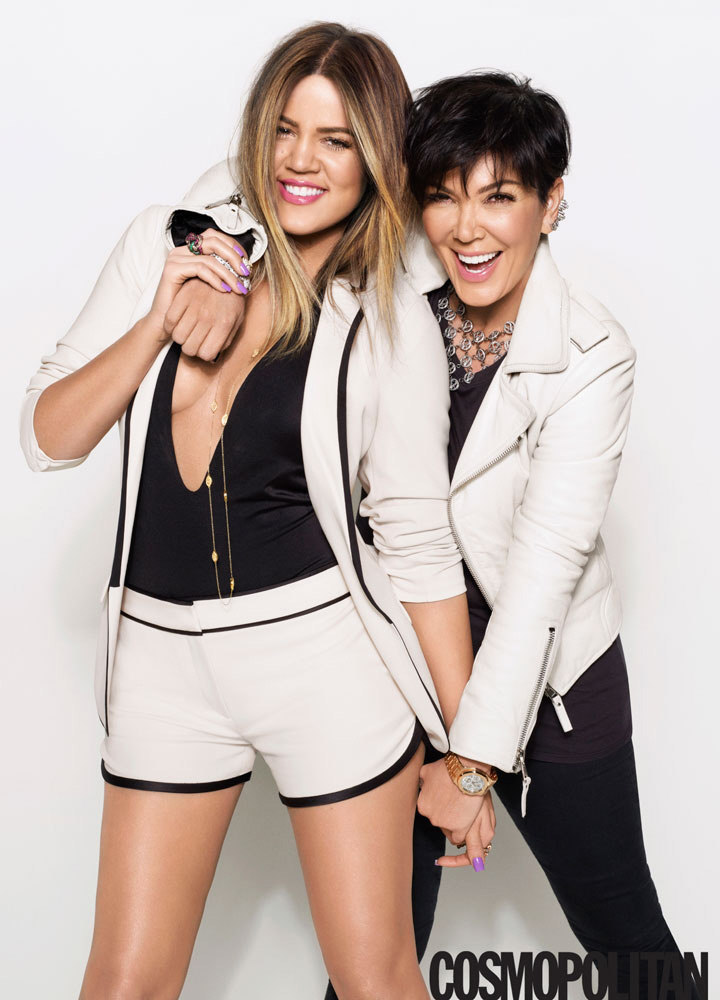 Photos courtesy of Matthias Vriens-McGrath/Cosmo.