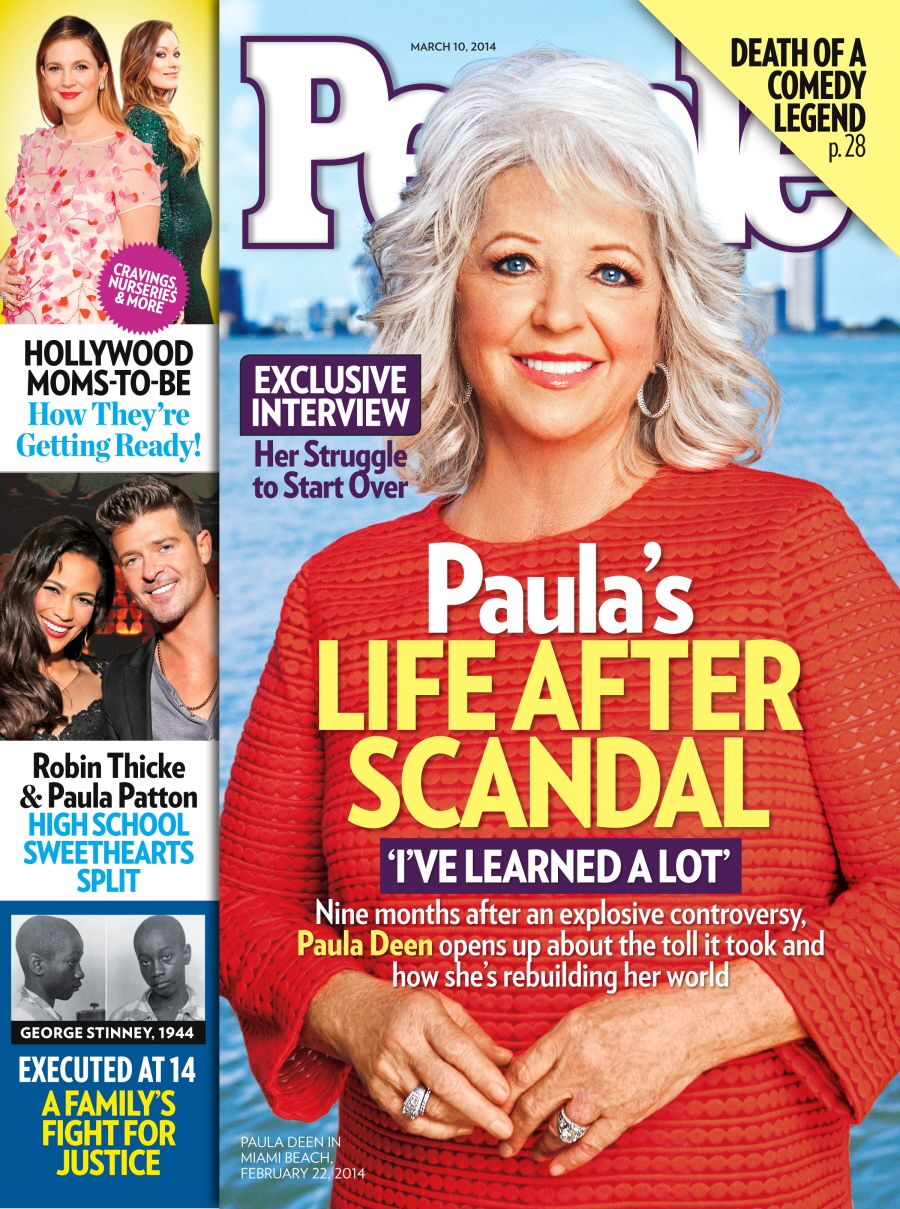 Paula Deen is in the midst of a comeback after Racism-gate 2013. Otherwise known as, "Sure, honey chile, of course I use the n-word sometimes, and I like to see black folk dressed up as antebellum slave-servers." To recap, in the midst of a civil lawsuit, Paula was deposed and she admitted that she had said and done some racist things. The civil lawsuit (which was later dropped after what I assumed was a payout/settlement) kept going for a while, just long enough to knee-cap Paula's multi-million dollar empire. She lost endorsement after endorsement and she was largely scorned. So, she went away for about six months. And over the course of the past month, she's been launching a comeback.
First, Paula signed a contract with a company called Najafi Cos. worth something like $75-100 million. It's basically a licensing agreement in which her name will go on many, many products. Then she made her first public appearance in months this week, when she once again rode Robert Irvine like a horse. And now she covers the new issue of People Mag:
At her lowest point last summer, Paula Deen struggled to get out of bed.

"When I woke up each morning, it was like my world was crashing down again," the celebrity chef, 67, tells PEOPLE exclusively in this week's cover story.

Her multimillion-dollar food empire and personal reputation shattered by Deen's admission in a 2013 deposition that she had used the N-word a "very long time" ago, the onetime "Queen of Butter" lost her Food Network contract along with most of her endorsement deals.

Nearly nine months later, she is now hoping to reboot her business with a new company funded by a $75 million deal with private investment firm Najafi Companies.

"I'm fighting to get my name back," says Deen, who adds that weathering the scandal involved facing her "greatest fear."

"I used to have dreams that I lost everything," she says. "And when it finally happens, you think, 'I'm still alive.' "
Well, Paula didn't really lose EVERYTHING. She lost her Food Network show and most of her endorsements, but she still had her restaurants and she still had her fortune, for the love of God. So, are you okay with Paula's comeback? I think it was good that she went away for a while, but I think it probably would have been better if she went away for a full year or so. If she wants to attempt a comeback, God bless. I just hope The Food Network isn't going to give her a show again.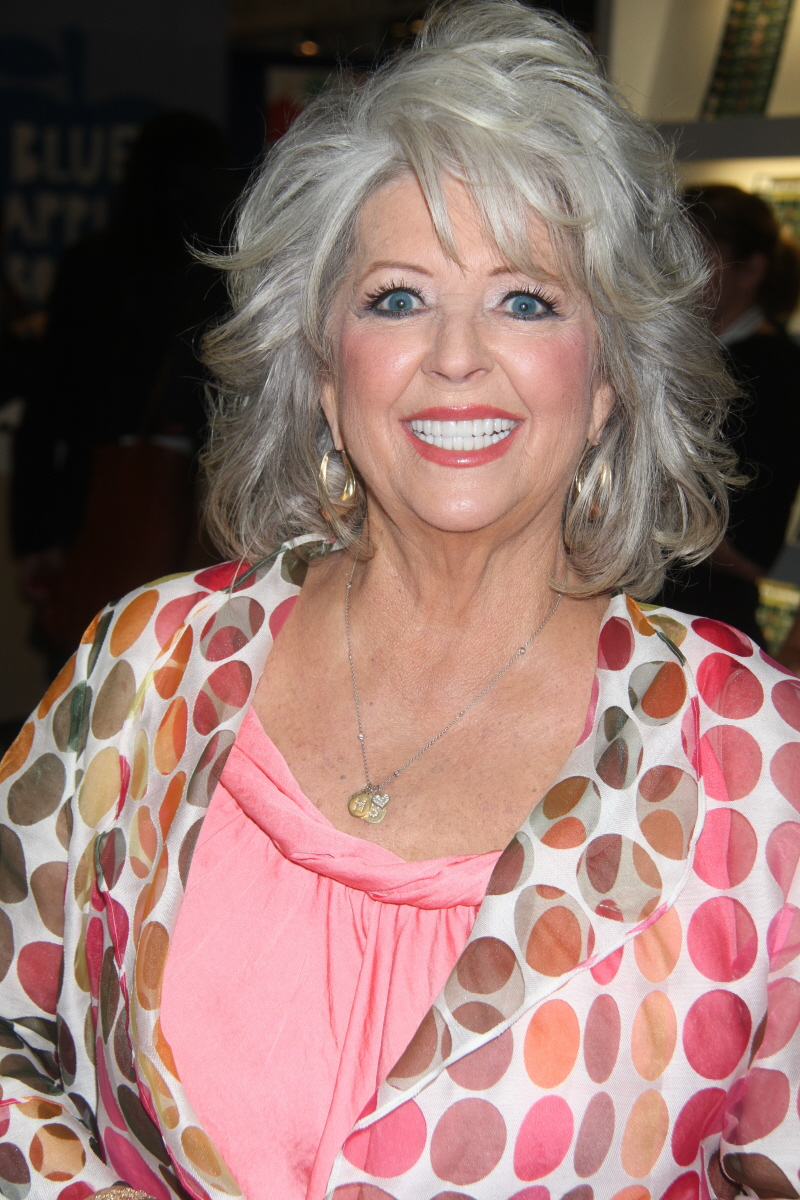 Photos courtesy of People.com, WENN.