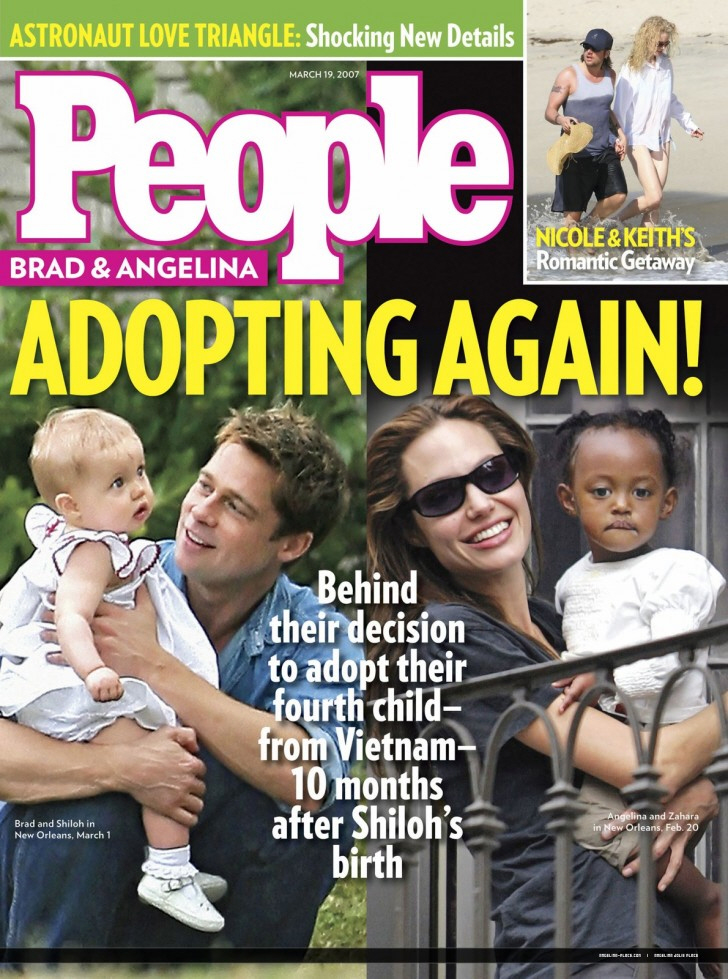 Last month, Dax Shepard and Kristen Bell threatened the delicate and tenuous ecosystem of celebrity media and how that celebrity media covers celebrity babies and children. Kristen and Dax began tweeting about their "no kids policy" and they asked their followers to "boycott" any celebrity magazine that published paparazzi photos of celebrity children. Both Kristen and Dax began tagging things as #pedorazzi and it became a thing. Now some celebrity media outlets have felt the need to clarify their positions on using paparazzi photos of children. What was surprising (to me at least) is that it seems like People Magazine isn't really signing on to Dax and Kristen's "No Kids Policy" (which I think is BS anyway), People really is just "clarifying" their existing policy. Here's People's editorial, written by Jess Cagle, Editorial Director of PEOPLE.
Lately, several celebrities, including Jennifer Garner and Halle Berry, have been vocal about the paparazzi who can sometimes make life hell for stars and their children. These celebrity parents have lobbied to increase punishment for overly aggressive photographers who, for example, harass parents and kids outside schools. They've also made the media more sensitive to the brutal tactics some freelance photographers use to get even the most innocent-looking shots of celebs' kids at play. The editors at PEOPLE have always been careful when dealing with photos of kids, but in the past few months our sensitivity has been significantly heightened, and our editorial practices have changed accordingly. When I took over as Editorial Director of PEOPLE in January, I told our staff that PEOPLE would not publish photos of celebs' kids taken against their parents' wishes, in print or online.

Of course, we still run a lot of sanctioned photos – like exclusive baby pictures taken with the cooperation of celebrity parents, and photos of stars posing with their kids at events (like a red carpet) where they're expecting and willing to be photographed. But we have no interest in running kids' photos taken under duress. Of course, there may be rare exceptions based on the newsworthiness of photos. And there's always the tough balancing act we face when dealing with stars who exploit their children one day, and complain about loss of privacy the next.

Recently, Kristen Bell and Dax Shepard took to TV and social media to criticize outlets that run "unauthorized" photos of celebs and their kids. PEOPLE's current practices actually address their concerns. My colleagues and I are journalists, but we're also mothers and fathers and aunts and uncles. I have close friends who are actors, and I've seen them struggle to protect their kids from photographers and reporters who cross the line. At PEOPLE we pride ourselves on covering entertainment and human-interest stories with respect for the truth and compassion for our subjects. We grow and evolve by listening to our audience – but also by being fair to the people we write about in print and online.
"And there's always the tough balancing act we face when dealing with stars who exploit their children one day, and complain about loss of privacy the next." Therein is the problem, and I love that People Mag says it outright. I want to buy Jess Cagle a drink! I don't have any problem with calling out the hyper-aggressive paparazzi who stalk children – call them out. Don't work with them. Don't buy those photos. But what are the blogs and the print celebrity media supposed to do when, say, Ben Affleck is waging an Oscar campaign and he steps out several times a week with his photogenic daughters at the same Starbucks that Nicole Richie and Ashley Greene frequent? What happens when Hilary Duff separates from her husband and she wants the world to know that she's still a good mother AND that she's no longer wearing her wedding ring, so she makes sure she gets pap'd in hot pants whilst holding her kid?
And, incidentally, most of the baby/kid photos being run on blogs and media sites these days are from celebrity Instagram, Tumblr and Twitter accounts. Social media has made it easier to provide "authorized" photos of celebrity kids, so is that included in this "No Kid Policy" too?
Oh, and Just Jared signed on to the "No Kids Policy" too. And Dax Shepard has declared all of this a "win" on Twitter.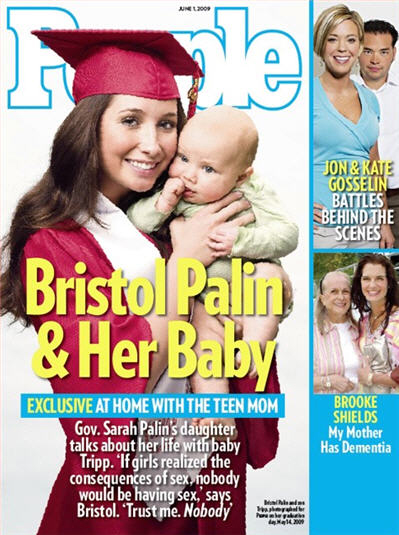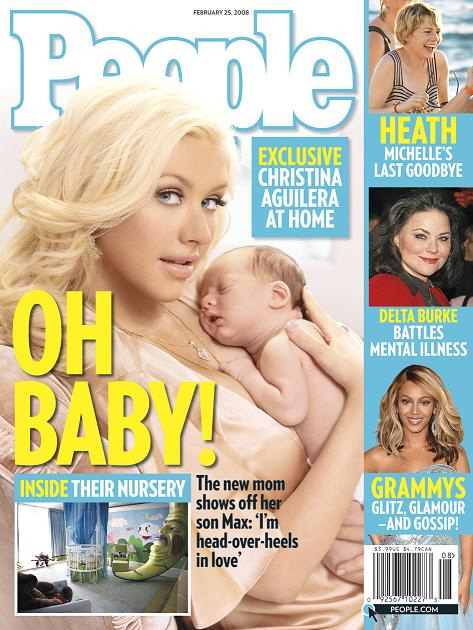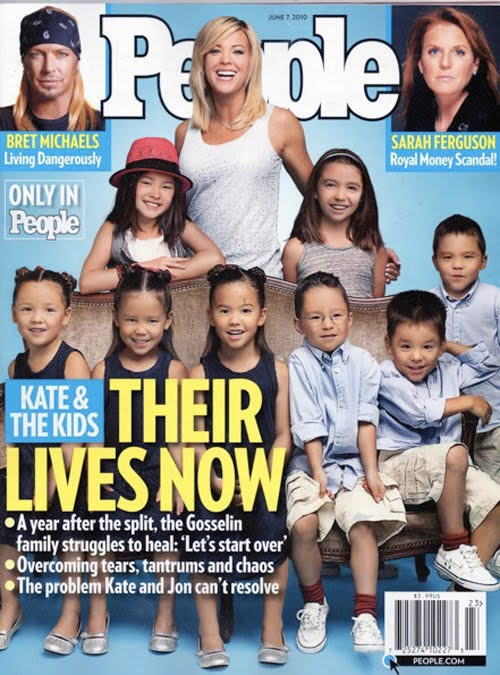 Photos courtesy of People Magazine.