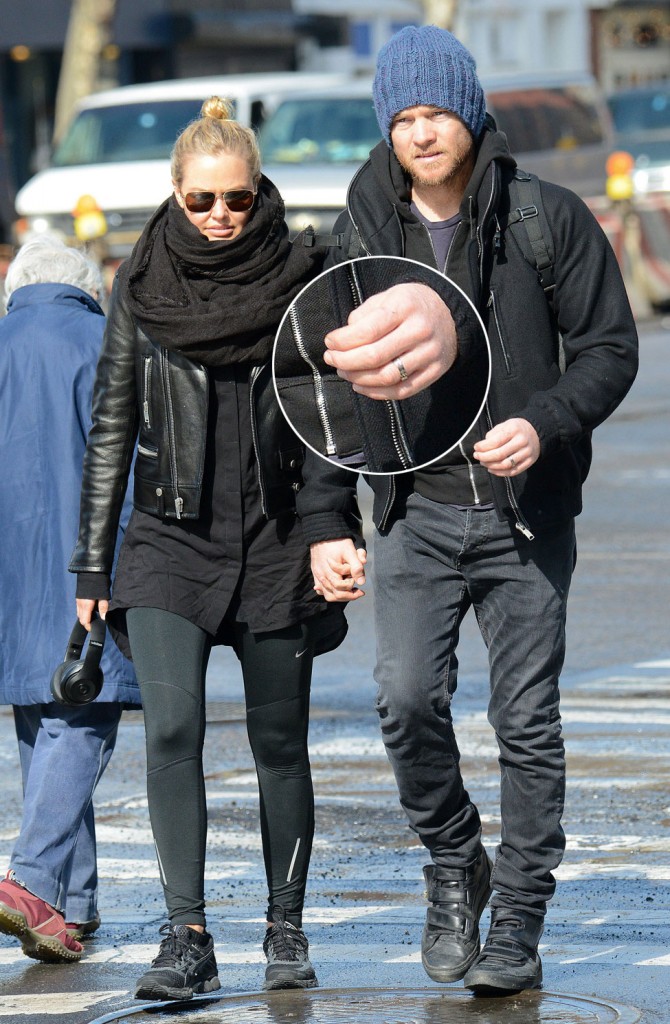 A couple of days ago we heard that Sam Worthington, the 37 year-old Australian actor known for Avatar and Clash of Titans, had punched a photographer in the face. This occurred in NY City outside a bar at around 5:30 pm. Both Worthington and the paparazzo were arrested, reportedly charged with assault and released. Worthington claimed that the photographer had kicked his girlfriend, 26 year-old model Lara Bingle, and that he was acting in her defense.
A two minute video of the incident, taken by the photographer, has surfaced on Page Six. That video is below and it does not support Worthington's version of events. We first see Bingle walking toward the photographer, during which the photographer says "don't touch me," while Bingle tells him to stop following her. The photographer narrates after the first encounter that "she just assaulted me." When he continues to follow her, Bingle turns around and goes straight for the paparazzo again, asking him to leave her alone. After she does this for a second time, Worthington comes in and says, off camera, "you want to f*king kick my wife." while the paparazzo again says "don't touch me." We can hear but can't see any of the action at that time as the camera is focused on the ground. So if the photographer did kick Bingle, he seems to have done it as a defensive move and to still get punched in the face for it. I'm not saying he should have kept following the two, just that they seem to have instigated the violence.
Bingle's lawyer said at his client's arraignment hearing on Monday that it wasn't fair that only his client was ultimately charged with assault. (Earlier stories claimed that both Worthington and the paparazzo were charged.) "He was on the job taking pictures and Ms. Bingle got upset and ran half way up the block and attacked him. Her large famous boyfriend ran up and punched him four times in the face and Worthington doesn't even get charged." The video does seem to back up that version.
Celebuzz points out that Worthington called Bingle his "wife" in the video and that he's wearing a wedding ring in recent paparazzo photos. So these two are probably married, not that I care much.
Many of our Aussie readers commented in the earlier story that Bingle is a well known fame mongering "reality star" in Australia and that she's also known for having countless driving violations. Some of the nicer things she was called include a "wannabee Kim Kardashian," who "has absolutely no career without the paps and the trashy mags." Bingle is also known for regularly calling the paparazzi to document her outings. So I guess they're ok when she wants them around, but they otherwise better bugger off.
I have a theory – do you think Bingle is pregnant? She dresses like it, but that might just be her style. If she's pregnant, and she's hoping to make a big paid announcement, that could explain why she's suddenly pap-unfriendly.
Here's the video. There are plenty of f-bombs so it's NSFW.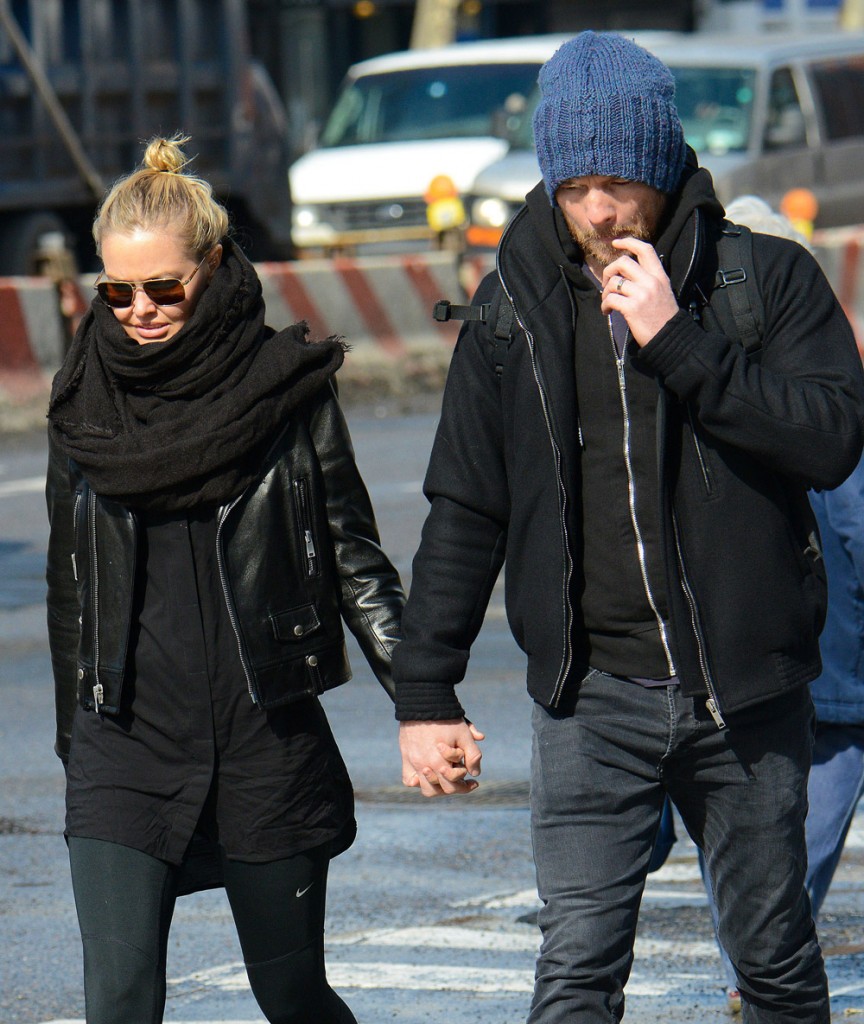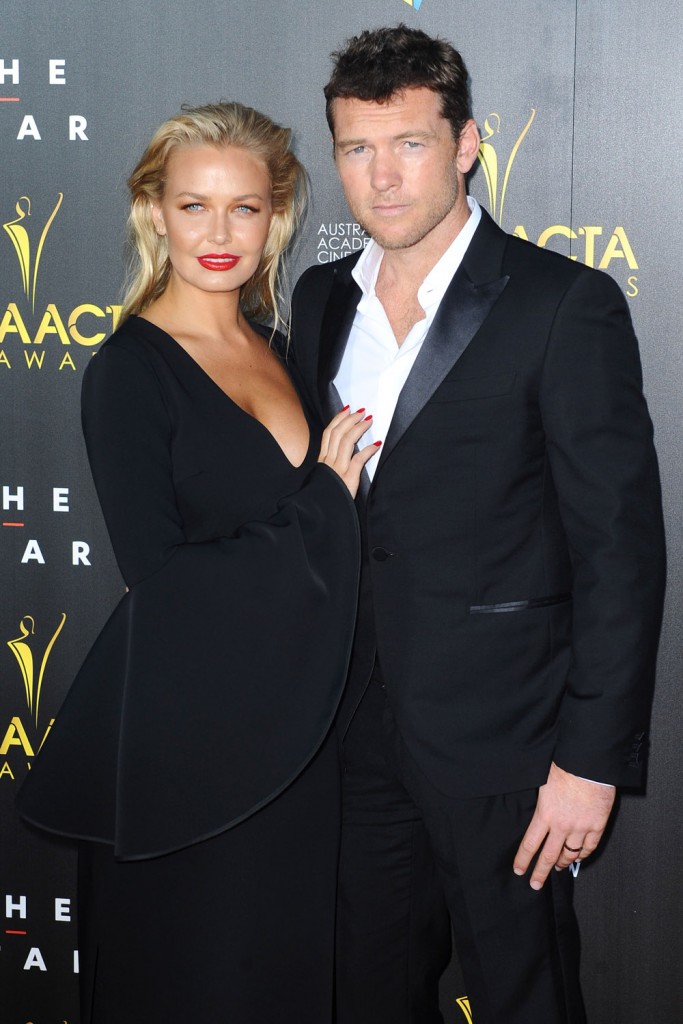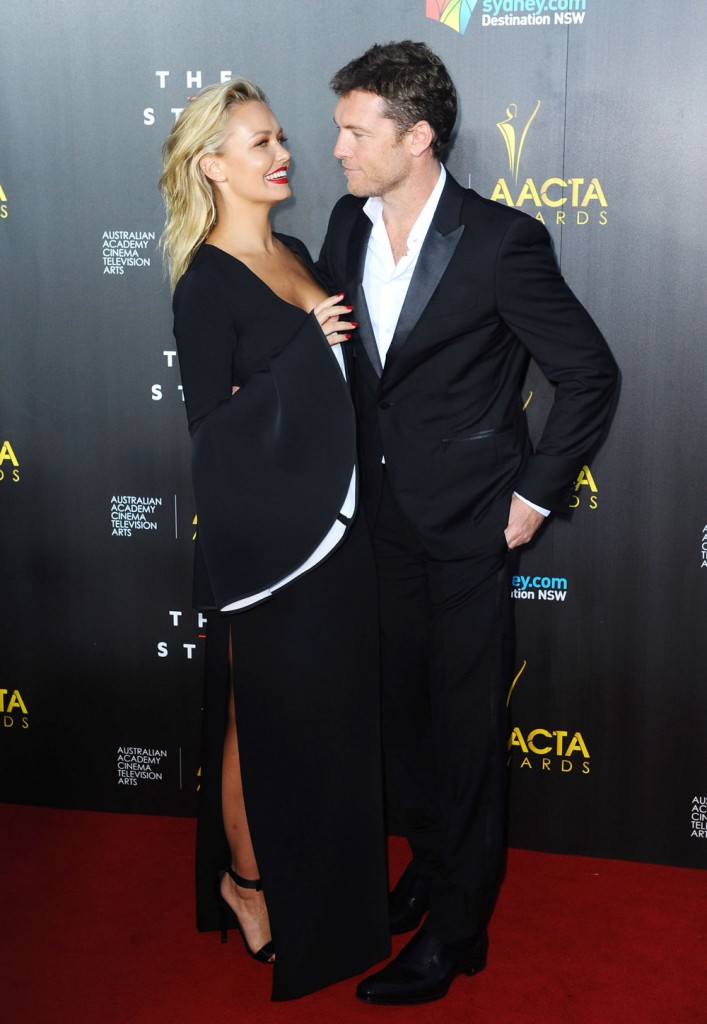 photo credit: FameFlynet