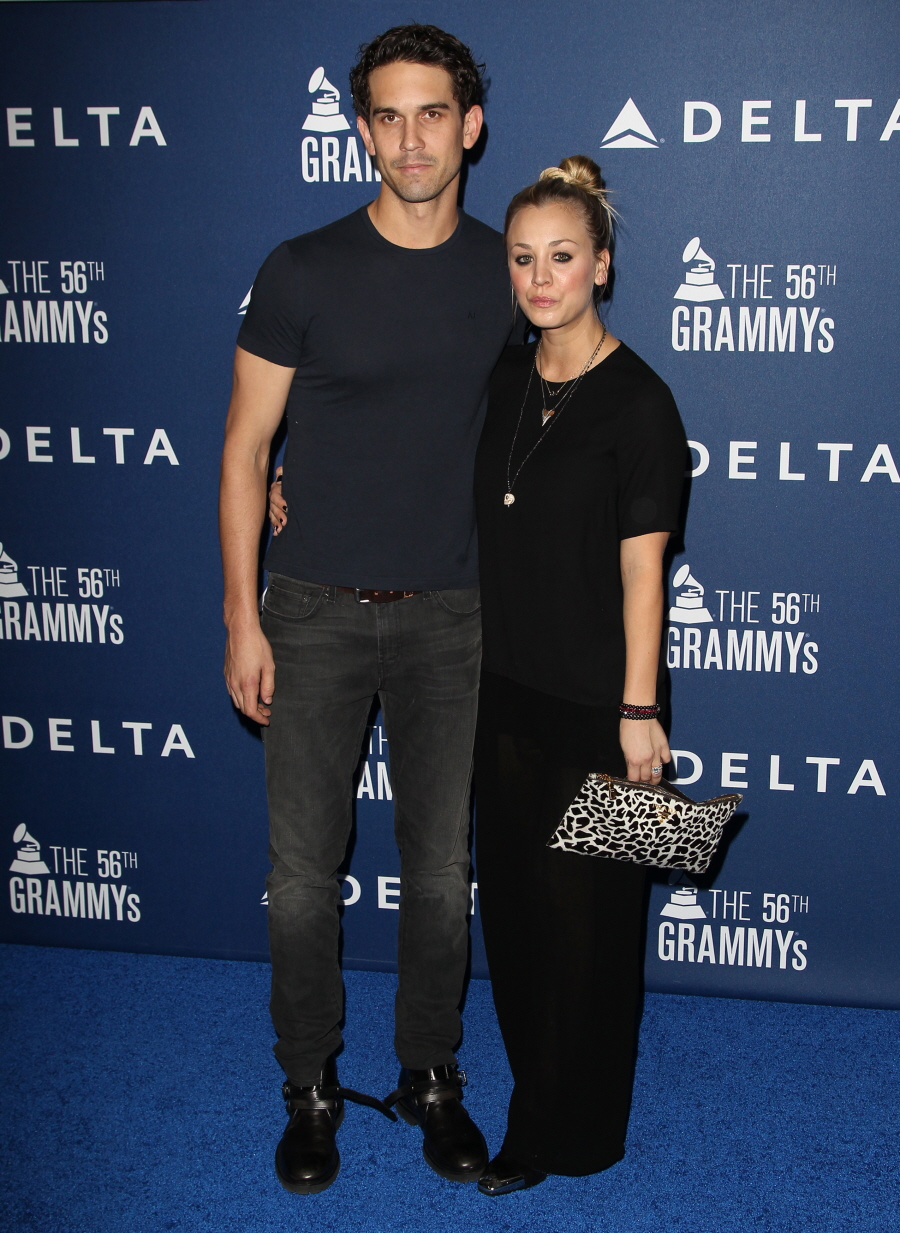 When Kaley Cuoco and Ryan Sweeting got together last summer, everyone knew it was a whirlwind romance. Kaley had just gotten out of a brief romance with Henry Cavill just a few minutes before she met Ryan Sweeting, and the whole thing with Ryan just seemed like it was a rebound thing that would fade away by the end of the summer. But Ryan managed to stick around. He proposed to Kaley and their whirlwind romance culminated in a glitzy New Year's Eve wedding. Which means they went from "first date" to "married" in about five months. So how exactly did that happen? Well, Kaley was on The Late Show with David Letterman, and she said that Ryan basically moved in with her after the first date. Hm.
Kaley Cuoco isn't crazy — just crazy in love with Ryan Sweeting. The Big Bang Theory actress is well aware that her quickie marriage to the tennis pro seems a little hasty, but she insists she knew what she was doing when she said "I do" on Dec. 31 just six months after they met. Speaking about their whirlwind romance in an interview with David Letterman on Monday, Feb. 24, the 28-year-old star said she just immediately hit it off with her now-husband when they were introduced by a mutual friend last July.

"We actually met on a blind date. I had never met him, and he had really never met me. He still tells me he had never seen the show, he didn't know who I was," Cuoco told Letterman of Sweeting, 26, who was coming off a national tennis tour when they first went out.

"He came to L.A. for a blind date — and he never left," she revealed. "We had been texting, we texted a little bit. Dinner was great, and then he moved in the next day. I know, it sounds so slutty, but it wasn't!"

"It all did move quite fast on paper," she admitted, "but we really did know…And I know you're all thinking, 'She's nuts!' I swear I'm not nuts. We just fell in love."

The couple got engaged just three months after their first date, and then married less than three months later, in a New Year's Eve wedding that took at least some of its guests by surprise. "So we were throwing a New Year's Eve party anyway, and I was like, 'Let's throw a ceremony in the party and not tell anybody,'" she told Letterman.

Easier said than done. "It was supposed to be a secret. The problem was, I could not keep my mouth shut. Like, I'd be getting my nails done, and I'd be like, 'Listen, I'm totally getting married in a few months,'" the actress confessed. "And then I'd go get my gas pumped, and I'd be telling the attendant, like, 'I'm getting married in a few months, but you're the only one that knows, so don't tell anyone!'"

"So there'd be all these articles, and my husband would be like, 'How does everyone know we're getting married?'" Cuoco shared. "And I'd be like, 'I do not know. I do not know!'"
Okay, I laughed a little at "The problem was, I could not keep my mouth shut." I've done that when I have a big secret too, I'll blurt it out to strangers. As for the moving-in thing… sketchball. Or am I being too cynical? In an age when "true love" comes via The Bachelor and The Bachelorette, maybe Kaley and Ryan's whirlwind romance is just a sign of the times. Maybe they just clicked and made sense after one date. Of maybe this whole situation is kind of sketchy.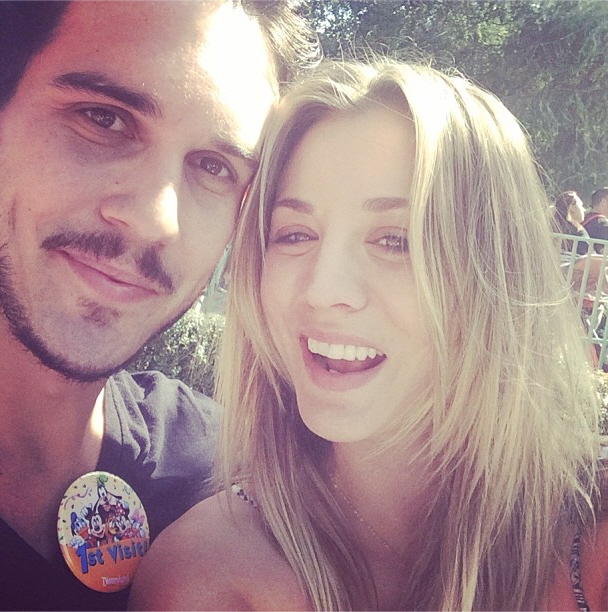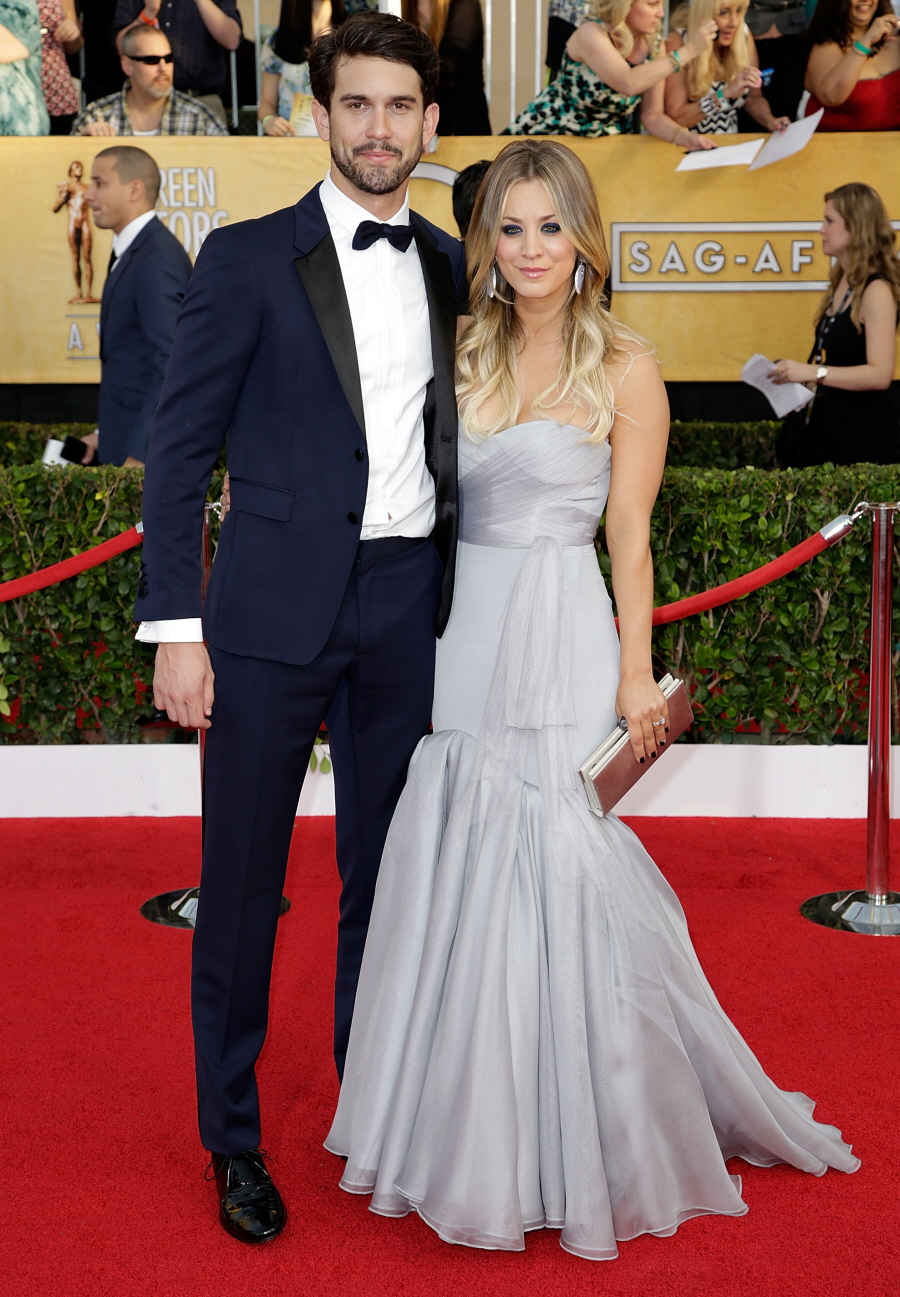 Photos courtesy of WENN, Kaley's Instagram.