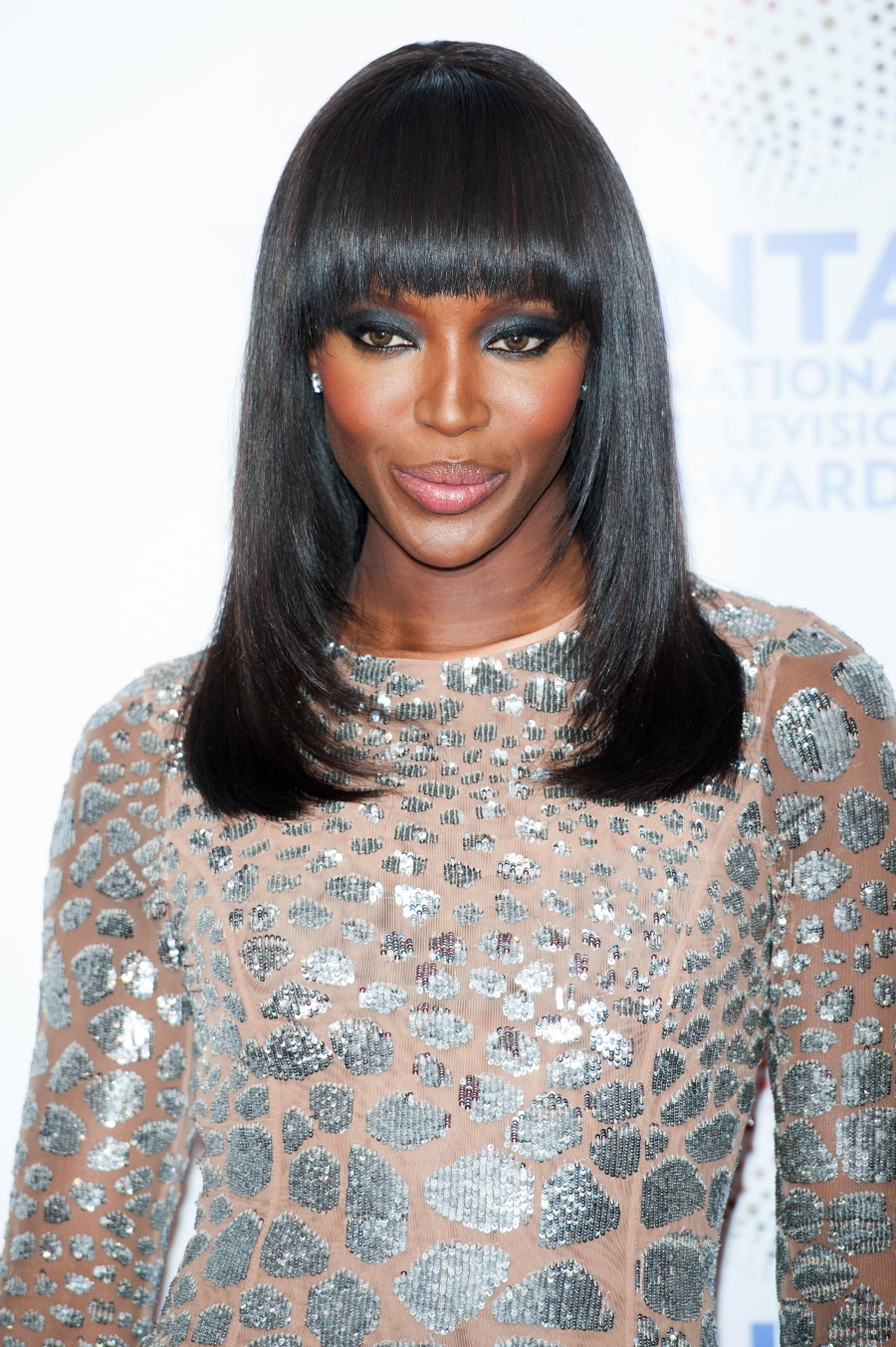 Breaking news: water is wet, the sky is blue and Naomi Campbell is still a diva. At this point, it would be breaking news if the story was "Naomi Campbell was made to wait five minutes, and she merely shrugged her shoulders and said something about it being 'no problem'." As you probably know, Naomi is the Head Diva on The Face, the sort-of America's Next Top Model-like show. Co-hosts and judges and mentors keep leaving in droves because spending ten minutes working with Naomi is like going to g—damn war, apparently. Some "sources" told all to the NYDN:
Here's one face that's scaring everyone on "The Face," and it belongs to its star, hot-tempered supermodel Naomi Campbell. Fellow models on the competition TV series are whispering about her diva behavior and the odd beauty tricks she's using while serving as both executive producer and a coach.

"She's taping her face skin back, which makes it look tighter, and hiding the evidence with her fabulous wigs," one show insider tells Confidenti@l. "She's a monster. She fought with everyone on set."

Campbell has also become extremely picky about her TV makeup and has sometimes repainted her own face after the professionals worked on it.

"She's now not allowing anyone to do her makeup," says our source. "She was taught by Kevyn Aucoin and thinks she knows better than everyone. She gets upset with them, then does it herself."

Then there are Campbell's wacky demands — like banning staffers' greetings until she says hi first. She also kicked off the season by failing to show at a promotional presser on Jan. 30, forcing reporters, including our own, to wait nearly three hours at NBC-owned Oxygen's 30 Rockefeller Center headquarters .

"They said her driver was stuck (around the corner!) in Times Square traffic," according to one source who was there.

The U.S. version of "The Face" also stars Victoria's Secret beauty Anne V and socialite-turned-model Lydia Hearst as coaches, while the Australian version stars Down Under hotties Nicole Trunfio and Cheyenne Tozzi, who are tasked with finding a model to front a campaign for a major brand.

Anne V and Hearst come on the heels of Coco Rocha and Karolina Kurkova, who left after just one season. While we hear the reason for Coco's departure was solely Campbell's behavior, Oxygen officials have denied that's the case.

"Coco is a nice girl, and she honestly couldn't be around it anymore," our source explains. "Naomi is all over all of them, and she starts fights. She can be a monster to the girls. She needs to be the queen bee."

Another set insider tells us that Campbell is a "full-on diva" from the minute she arrives for taping.

"She refuses to talk to anyone off set," says our source.

We're told there's been no shortage of screaming leading up to the season-two premiere, airing on March 5, which also features host Nigel Barker.

"Nigel and Naomi are friends off camera, so she has no issues with him. It's always with the girls," says our source.

"As an executive producer and mentor, Naomi is a true professional on set and works tirelessly with our contestants, teaching them best practices and sharing the secrets that have led her to become one of most successful supermodels in the world," says an Oxygen Media rep. "Any reports otherwise are completely false."
"It's always with the girls…" Interesting. Looking back on it, Naomi's most violent altercations have mostly been with women, but she has (allegedly!) abused men too. Men like… limo drivers, paparazzi, airport workers, you name it. But I would be willing to bet that Naomi really doesn't care for most women. She seems super-competitive, plus… you know, she's crazy and violent and she thinks the most important person in every room she's in.
Anyway… I guess this makes for good television, but I'm sending out some good thoughts to poor Anne V. Hold it together, sister. Hopefully Anne just signed a one-year contract too.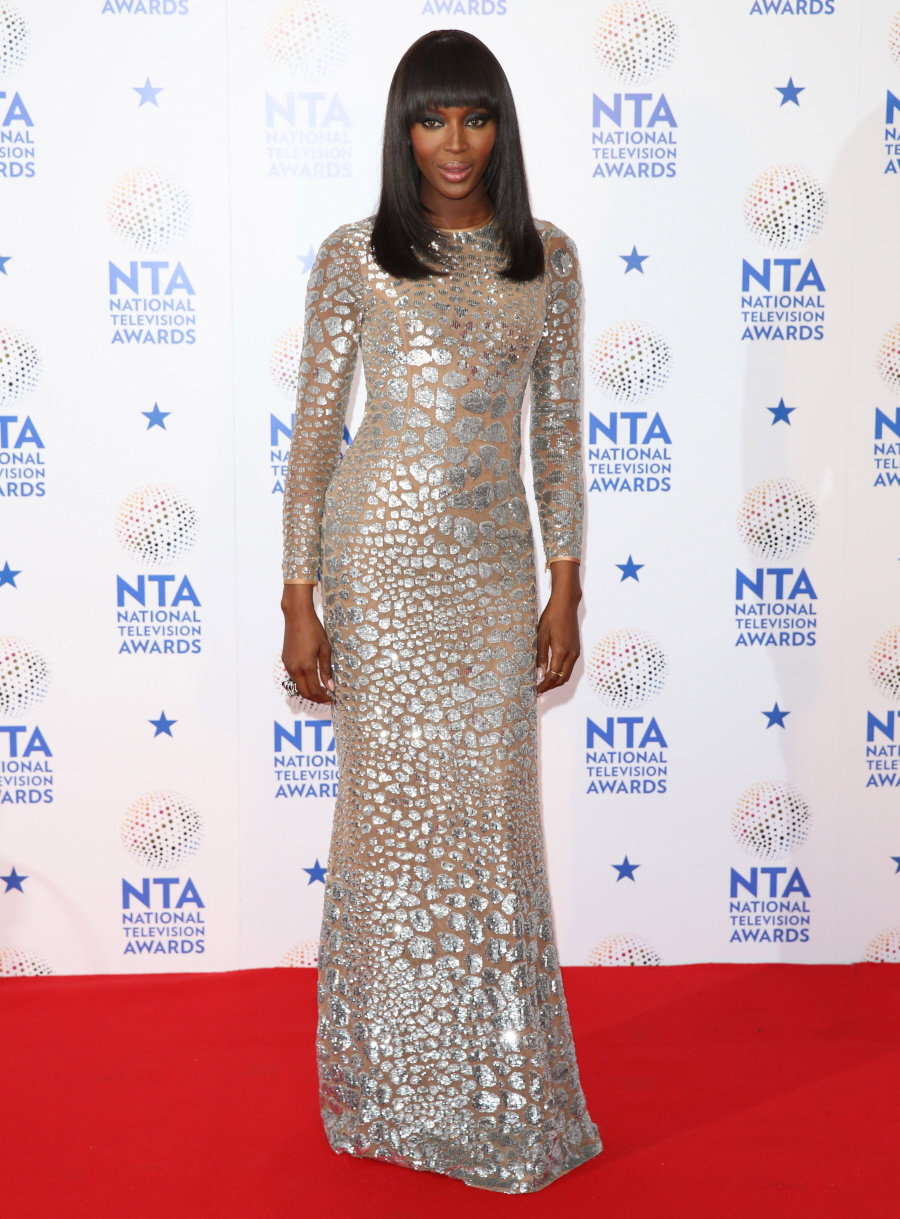 Photos courtesy of WENN.