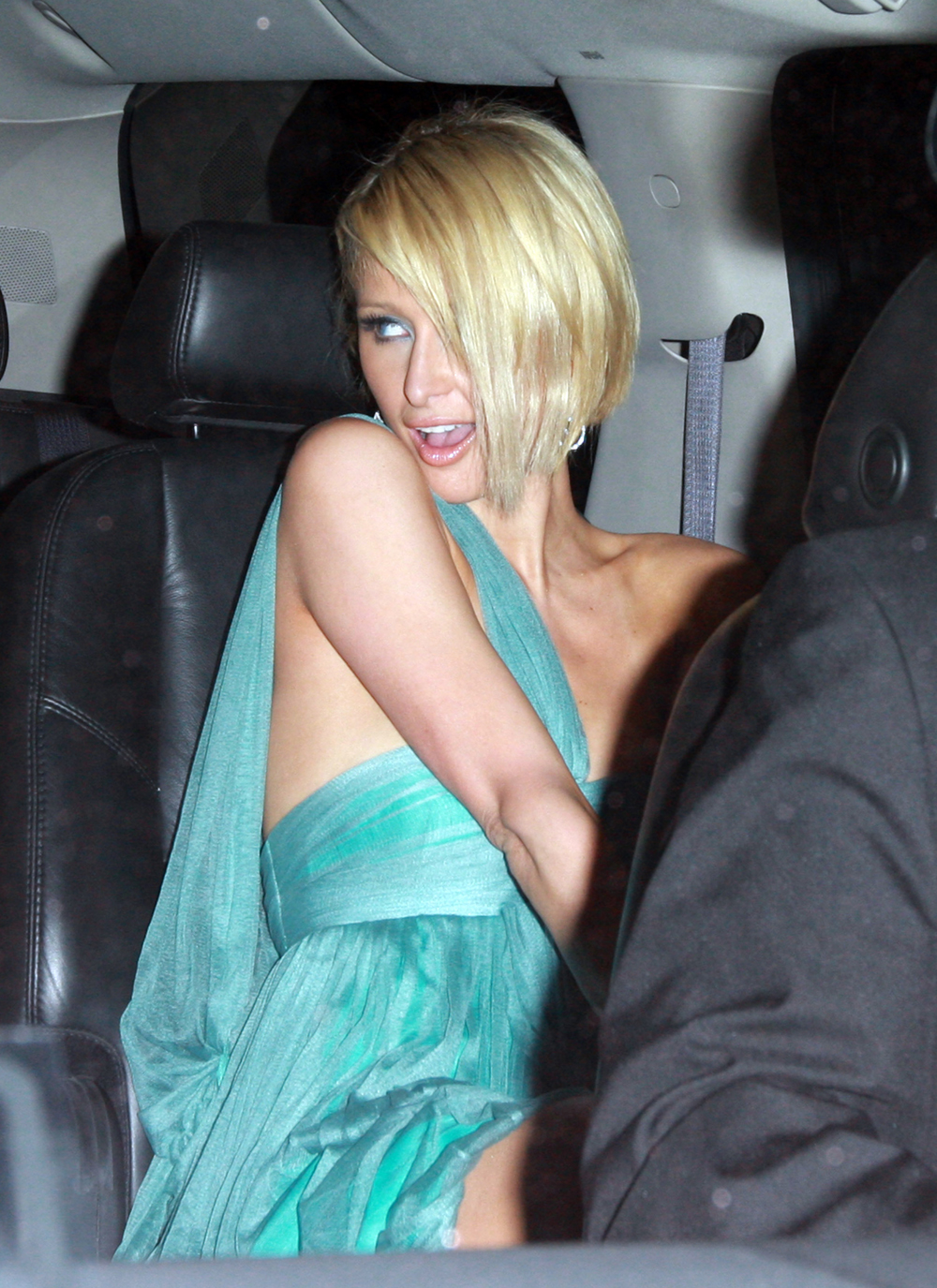 Paris Hilton's crappy reality show – an embarrassing attempt at finding a new best friend for a girl that no women like – has a new contestant, and she's spilling the beans about Paris. And they're not very flattering beans. Actress Laura Meakin replaced another contestant – a pole dancer – who had a burst appendix. Laura – who is described as very level headed – doesn't seem all that interested in winning the contest to be Paris' new best friend. If she is, she's got an unusual way of going about it. She described Paris' life, and it's exactly as superficial and empty as you'd expect. And – surprise – Paris is really vain!
"Paris doesn't walk, she floats. When she breezes into a room you can't help but stop and stare at her. She never looks anything less than immaculate because she as a team of people constantly preening her to perfection. She is always worried that she looks too shiny or whether the cameras are getting her best side. Before Paris leaves a nightclub, her lip gloss is freshly applied by a flunkie, her hair is styled and she insists on looking flawless. She has a check in the mirror for lipstick on her teeth and then strides out.

The paps are jostling about and flashbulbs are going off all over the place and its quite scary. But she loves it. Paris totally adores the attention and the cameras. At the time she was still dating Benji Madden. He was ever so sweet and would be waiting away from the cameras with a glass of water and cigarette for her. She'd say: My feet are f***ing killing me! and be straight on her jewel-encrusted BlackBerry. She was hardly ever off that thing and was always texting and emailing. She actually had two BlackBerrys.

I was never fooled into thinking I would become Paris Hiltons best friend in the world. It's purely an entertainment show and I saw it as a job. I must admit, I was also curious to meet Paris and find out what she was really like. She's actually genuinely lovely. When I first met her I was wearing my designer shoes. She came up to me and said: Oh my God! Your Gucci shoes are so hot! That is honestly how she talks. Everything has to be hot. There is something very childlike about her.

I never saw her in the same outfit twice. If I saw her in the morning, by lunchtime she was in a completely different outfit. She must change about three times a day.
[From the Mirror]
Laura does say some very kind things about Paris, and points out that she's actually very nice, even though she lives in a vapid bubble. A better way to put it is that Paris can be nice, when she wants to. She can also be a total snot, as witnessed by her comment about the recently married Fergie.
Paris Hilton chatted up Fergie (below) during the Vanity Fair & Krug dinner party at L.A.'s Chateau Marmont, grilling the singer for details of her recent wedding and honeymoon. But as soon as Fergie Ferg walked away, the celebutard sniped to sister Nicky, "Ha — my engagement ring was bigger!" Yeah, Paris, but which one of you is actually married?
[From the New York Daily News]
I'll also note that Paris' engagement ring was so big that she had to get another one for general day-to-day activities, because the actual ring hurt her hand after a while. It was a 24-carat ring. That's just disgusting. And not "disgusting" like I'm jealous, "disgusting" like it's ostentatious and tacky. Okay maybe I'm jealous. But that's the only thing about Paris I've ever been jealous of. Well, that and her canoe feet.
Here's Paris Hilton heading home after a night out in Hollywood on Wednesday. Images thanks to Fame.